The Hot Pass: 'Dega wrecks prove changes needed
BY foxsports • April 27, 2009
Fans come to Talladega for a show, and Sunday they got it.

But the sentiment from some of the drivers who actually finished the Aaron's 499 — and Carl Edwards, who crashed less than 150 yards from the finish — was the same.

"NASCAR just puts us in this box and we'll race in it until it kills someone and then they'll change it," said Edwards, who was leading before he tried to block eventual winner Brad Keselowski, which set off a chain reaction that resulted in Edwards' No. 99 Ford going airborne and into the catch fence at Section K of the stands on the frontstretch.

"I'm just glad nobody got hurt today. I'm glad the car didn't go up in the grandstands and hurt somebody."

downlevel descriptionThis video requires the Adobe Flash Player. Download a free version of the player.

Edwards ran to the start-finish line to complete the race but was unaware that seven fans had been harmed when his car's roof plowed into the fence. The most serious injury was a woman with a broken jaw, according to Talladega Speedway Medical Director Bobby Lewis.

NASCAR saw things differently.

"This is a big, fast racetrack no doubt, but our drivers are professional race car drivers. There are limits to everything and it seems as though no matter what, our drivers will stretch those limits," said Jim Hunter, NASCAR Vice President of Communications. "Our crash investigators will analyze this crash to see if there's anything we can do to prevent something like this. We're always looking at ways to make racing safer. That's our No. 1 priority."

Ryan Newman, who led the final restart with four laps to go, watched Edwards' car sail over his No. 39 Chevrolet as he headed to the finish. He noted that the vertical bar in the center of the windshield is called the "Earnhardt bar" for a reason.

"We've had cars close to coming through there before," Newman said. "That Earnhardt bar stood up for me today.

"It's Talladega — short for 'We're going to crash, we just don't know when.' "

In the drivers' meeting prior to the race, NASCAR race director David Hoots made it clear to the competitors not to dip below the double yellow line on the edge of the track. Last fall, Regan Smith crossed the finish line first, but because he went below the line to improve his position, he was penalized back to the end of the lead lap and Tony Stewart was declared the winner.

Keselowski said Smith's move was on his mind all weekend — not just in the closing laps Sunday.


---
---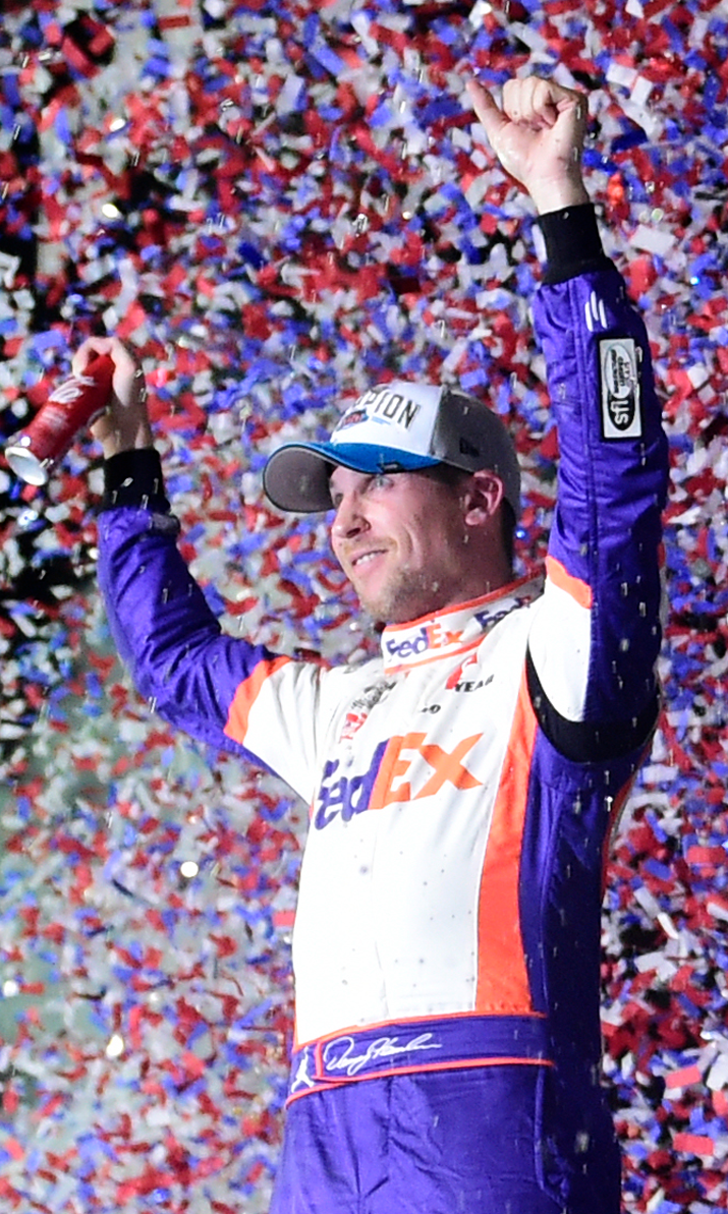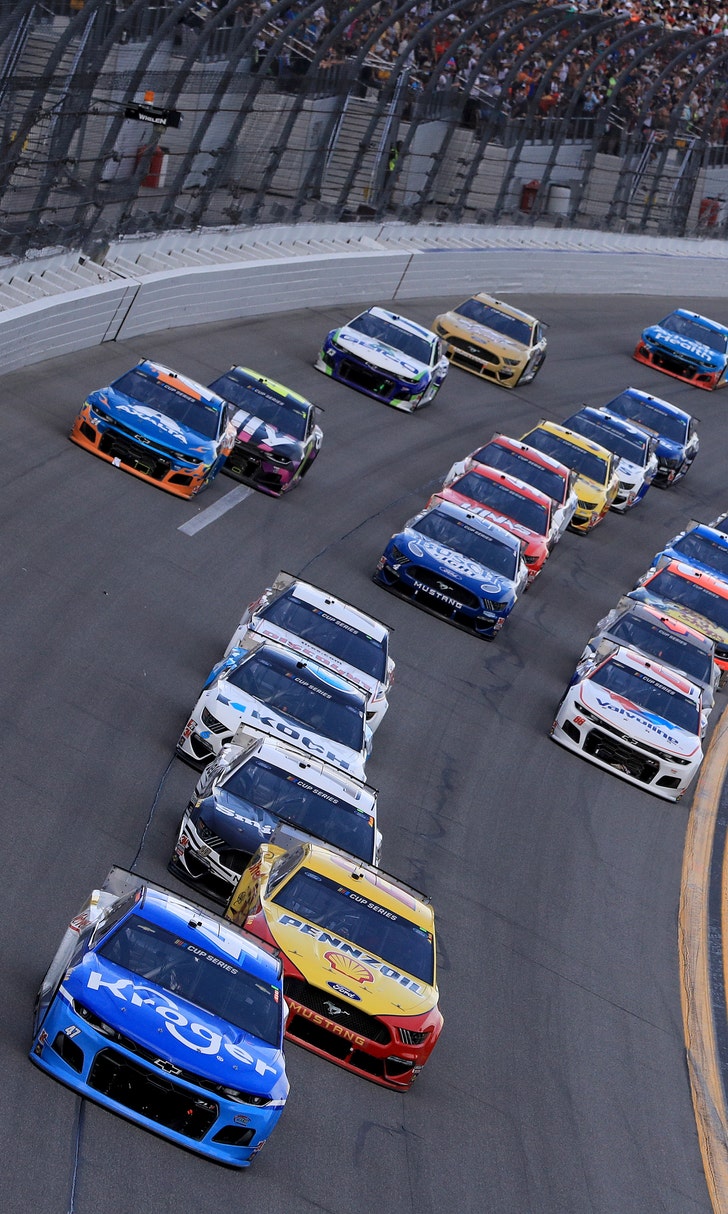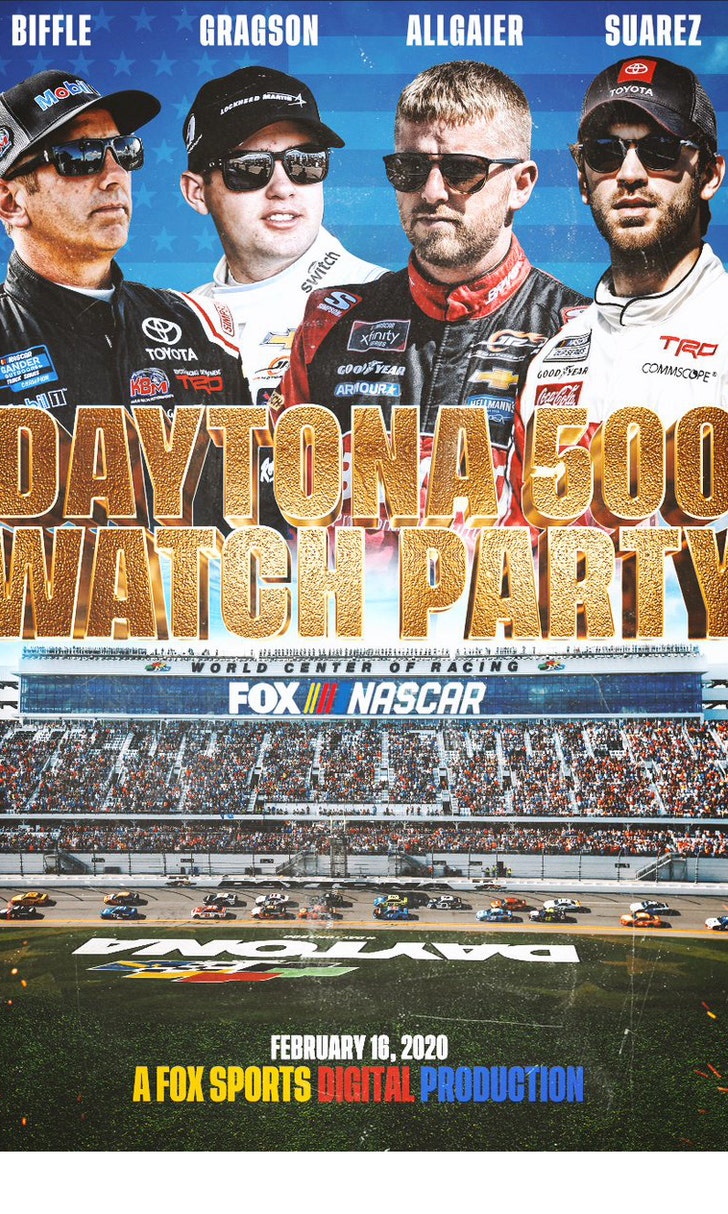 The Daytona 500 Watch Party!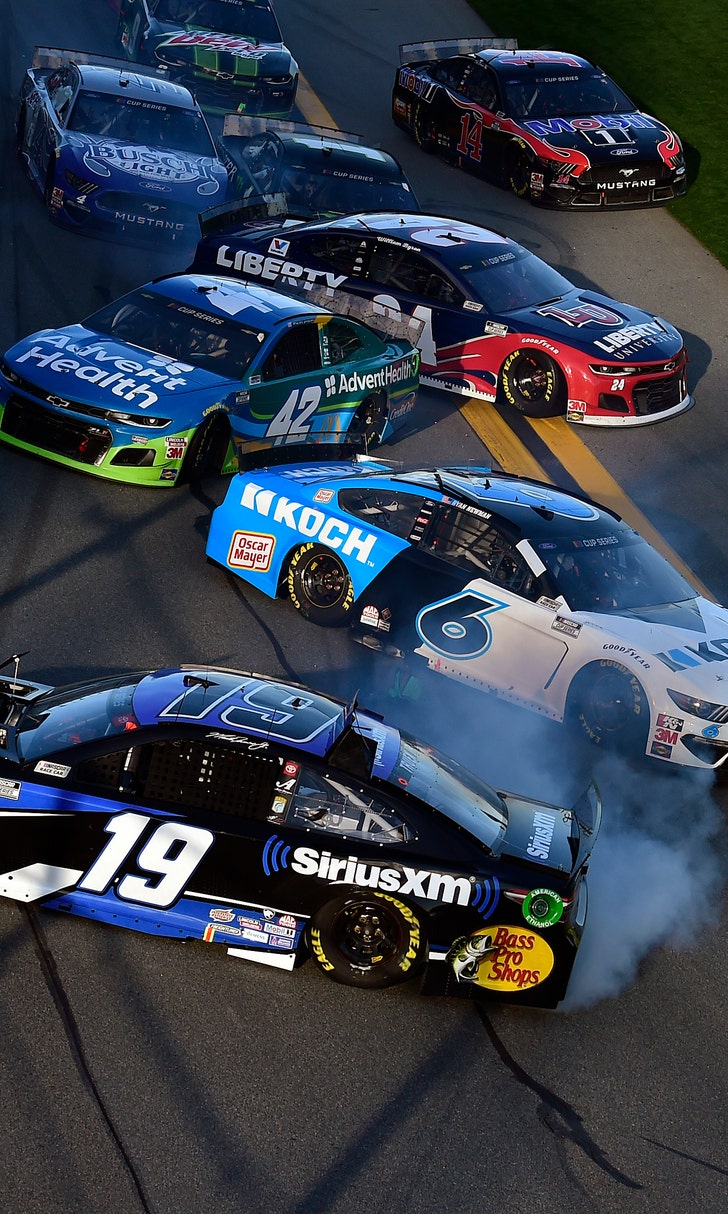 The Numbers Game At Daytona