The Chase is on
BY Darrell Waltrip • September 13, 2011
You know, I've been going to Richmond for quite awhile now both as a competitor and as a broadcaster. I just have to say the race there Saturday night was probably as bizarre as it could get. I saw so many things in that one race that I wonder if someone forgot to tell those guys Richmond was the last race of the regular season, not the last race of the year. I mean that was some of the most aggressive driving I have seen in a long time.
Now obviously you expect that kind of racing on the short tracks. Small tracks create close-corner racing. Folks are going to beat and bang throughout the night. I just think what we saw Saturday night took things to a whole new level. We are starting to see it more and more where Turn 3 has become as bad as racing at Daytona or Talladega. I mean, c'mon, who expects to see the "Big One" on a short track? But that's what we are getting though in Richmond's third turn.
Of course as everyone knows the tensions were high going into the race. There is a lot of pressure, a lot riding on how you performed in that race, plus a lot of different agendas playing out. You had guys that were locked in the Chase who wanted to notch a win because of the three bonus points they would receive heading into Chicago this weekend.
Then you had drivers who were on the edge of dropping out of the Top 10 in points combined with the guys who were on the verge of getting into the Top 10 in points. Then you had guys like David Ragan, while it was a long shot, had things played out just a little differently he could have made the Chase. On top of all that, throw in the guys who aren't in this year's Chase who are simply out there trying to win a race for their team and their sponsors.
So again, a lot of different agendas with a lot of drivers trying to make a lot of things happen all at the same time. All those different agendas seemed to collide at Richmond and, quite honestly, collide all race long.
It started early with a major pile-up on the fourth or fifth lap that affected Dale Earnhardt Jr. and Denny Hamlin. Both of these guys, at the time were teetering on being in or out of the Chase.
So here those two guys were with all the pressure in the world on them and now they had wrecked race cars early on. You have to give both guys and their teams credit. They never gave up and worked all night long because they knew what was on the line. Dale Jr. made 15 pit stops. That's just an unbelievable amount of pit stops. I'm not real sure how many Denny had, but I would wager it was pretty close to the same.
Both teams worked on their cars every chance they got. Dale Jr. got the Lucky Dog three times Saturday night. So as bad as their night started, Denny and Dale Jr. caught some breaks and combined with all the hard work by their teams, both guys made the Chase.
Brad Keselowski was really impressive again. He was doing all he could to get into the Top 10 in points because if he had, his three wins would have created 12 bonus points for him to start the Chase. With Brad running so well, that put added pressure on Tony Stewart and Dale Earnhardt Jr. — because as it was well documented, had Brad made it into the Top 10 either Tony or Dale Jr. was going to miss the Chase.
You have to be impressed with David Ragan and the pressure he was under. It was announced earlier in the week that his sponsor, UPS, is cutting back sponsorship to a partial schedule — plus moving their sponsorship to the No. 99 car. So David's out there knowing that, plus knowing he has just one win under his belt. He was doing all he could to win the race, which would have put him into the Chase. Imagine how that would have helped their sponsor search for 2012?
You also had David's fortunes tied to Denny Hamlin. Had the planets and stars all lined up and David won Saturday night, then Denny would have missed the Chase because he only had one win and David would have had two. So the tension meter was pegged all night. Denny came home ninth while David got a well-deserved fourth-place finish. I am just proud of David and how he didn't let the news of his sponsor and uncertain future affect him. He blocked all that out and he went down swinging Saturday night.
Kevin Harvick in that No. 29 car sure was impressive and boy, did he need a run like that to change that team's momentum going into the race. They hadn't been running all that well of late, but Saturday night Kevin led over 200 laps in an awesome race car.
Jeff Gordon was another one that had an awesome night. He is certainly on a roll and is going to be a force to contend with in the Chase. Jeff certainly had the car to beat near the end of the race until a late race caution bunched them all back up. Unfortunately for Jeff, his car was much better on the longer runs and that just wasn't possible with that last caution.
 
---
---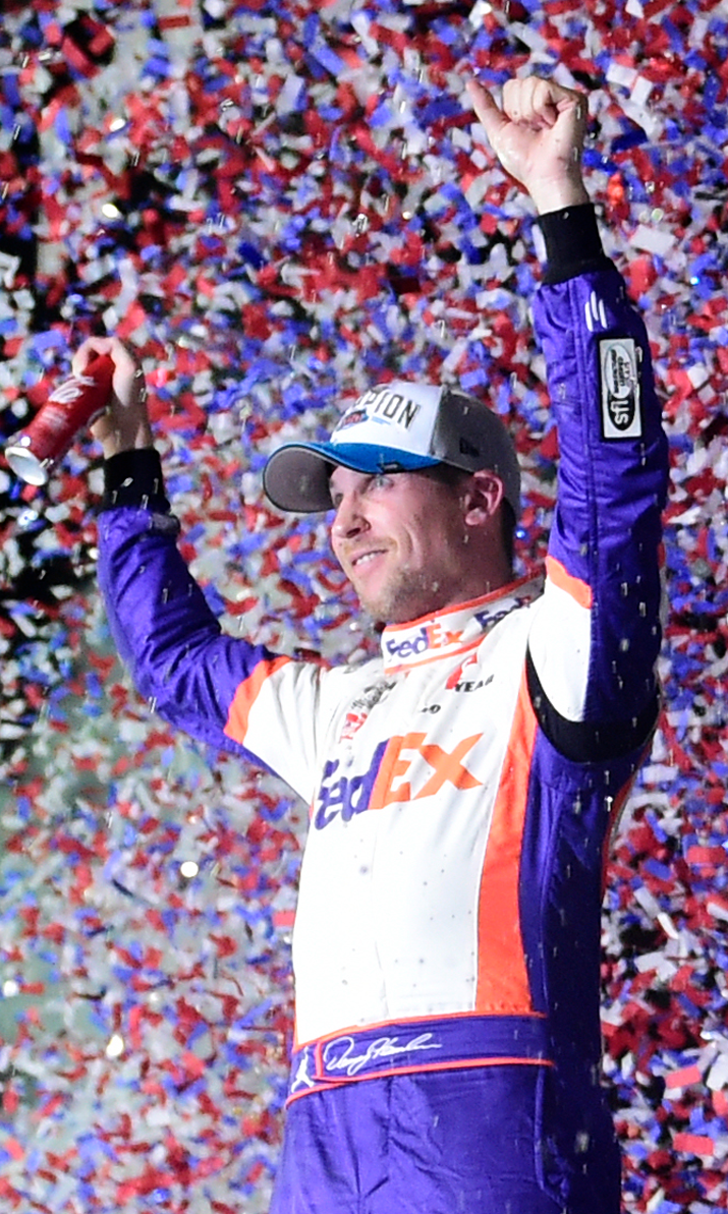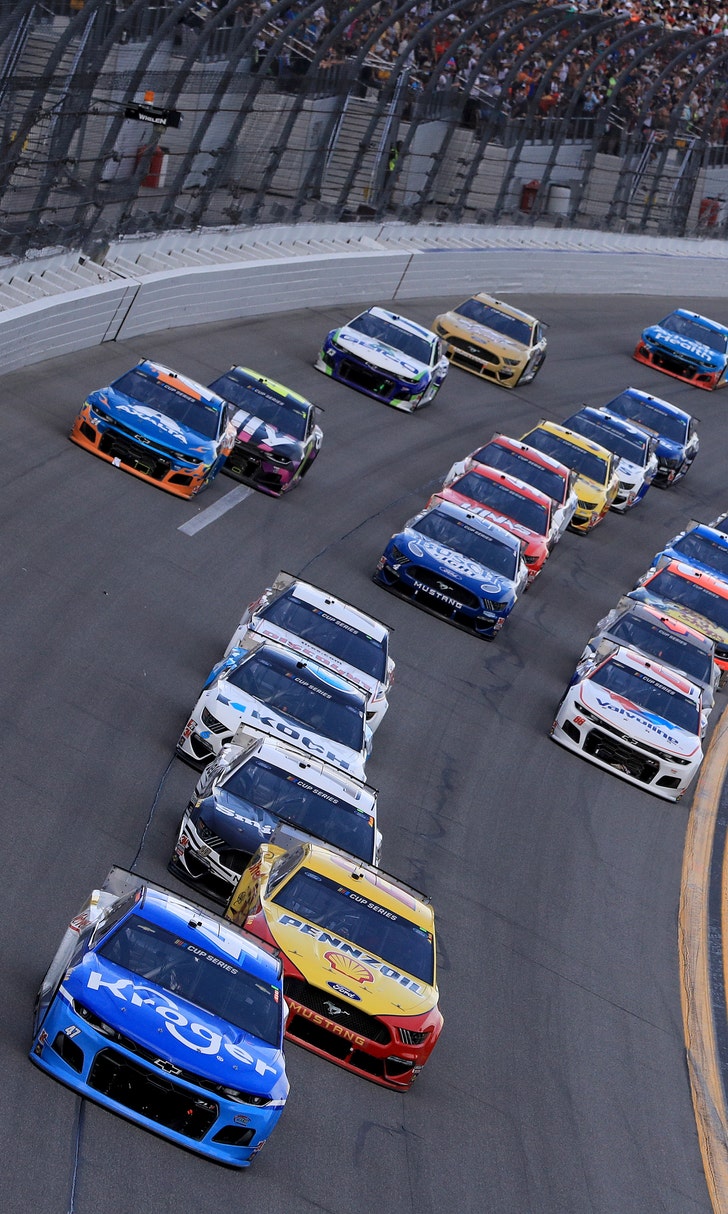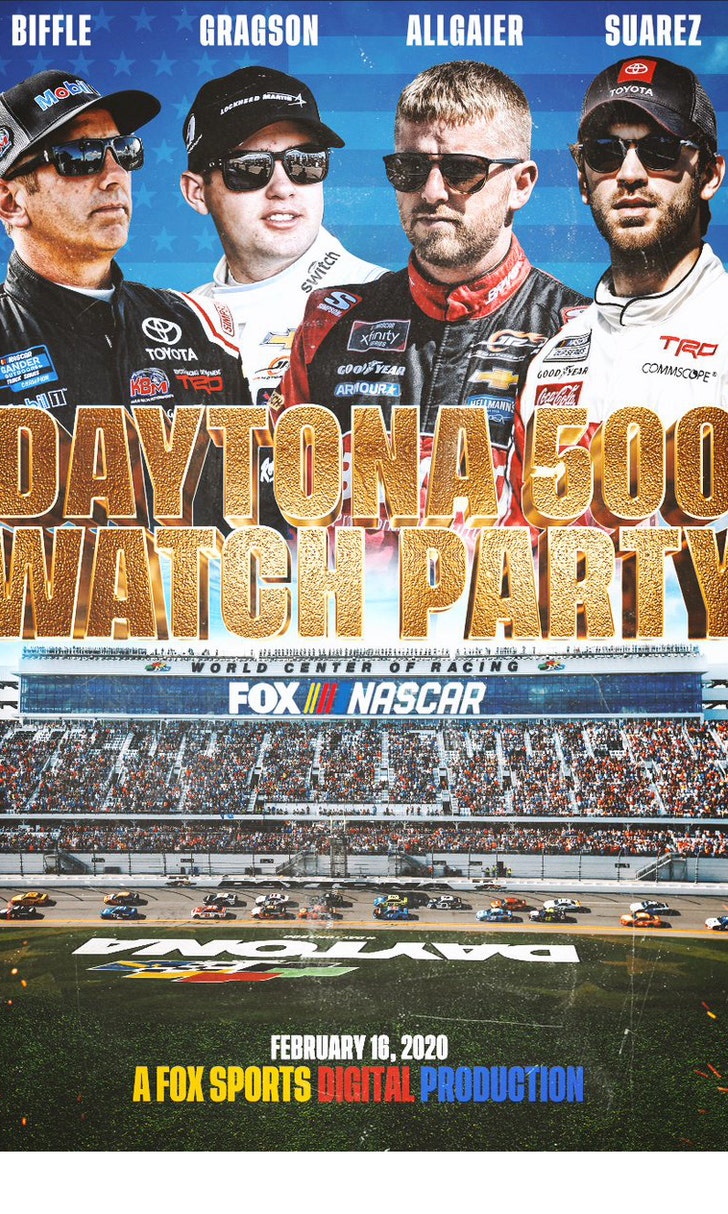 The Daytona 500 Watch Party!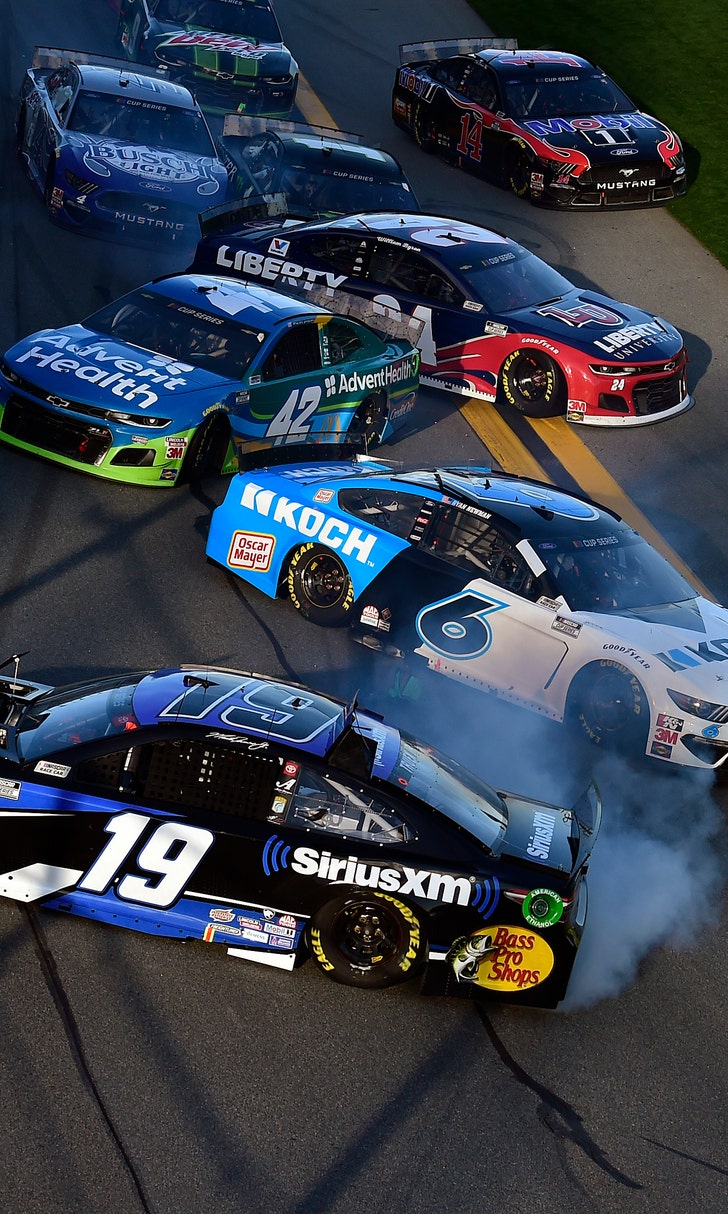 The Numbers Game At Daytona