That's what I'm talkin' about!
March 18, 2013

We all know that over the last few years the racing at Bristol Motor Speedway has been a mixed bag. Some felt the excitement and magic were gone from the joint. Some felt the racing had become mundane. There was the belief, and some rightly so, that we'd gotten away from the crashes and tempers flaring at Bristol.
Well, last August we saw it return with Tony Stewart heaving his helmet at a driver and Danica Patrick up on the track waving her finger at a driver after being wrecked out and then Sunday we saw it return in a big way. I really believe we've got our old Bristol back, only it's better.
I knew last Friday during practice and qualifying that we were setting the stage for something special on Sunday. When Kyle Busch took a 3,300-pound stock car and blistered a lap of 14.81 seconds in qualifying, I just knew great things were to follow. I mean he absolutely shattered the track record. By the end of qualifying, three drivers broke the track record and a bunch of the other drivers were in the 14-second bracket.
This new NASCAR Sprint Cup Generation 6 car is doing everything these guys are asking it to do. The rub is, these guys are still learning what to ask it to do. Yes, the potential is there, but like we've been saying since the beginning of the season, the teams and drivers need to catch up to the car. There's no doubt, this thing is going to continue to evolve.
This new Gen-6 car is a racing machine. It's got everything we want in a car. It's got great aerodynamics. It has a lot of grip in the corners. These teams are creating tremendous amounts of horsepower under the hood. I know Goodyear will continue to fine-tune the tires.
Remember, we will go to six different race tracks in the first six races of the season. That is creating a great baseline of notes for the drivers, crew chiefs and the engineers and they'll just build from there. I've been looking at race cars my entire life so I know and see the potential this new car has.
Kyle had the fastest car all weekend and when the green flag flew on Sunday he was still bad fast. He launched out there into the lead and for a while it looked like the other 42 drivers were simply racing for second place. Then Kyle broke one of my Golden Rules you hear me talk about — "Don't beat yourself" — and that's exactly what he did. A speeding penalty on pit road sent Kyle to the rear of the field and really out of the picture until near the end of the race.
After that the action picked up even more. It seemed like we always had a battle for the lead. We had crashes caused by everything from blown tires to simply losing control and, naturally on a short track, drivers running over each other. The best example there was Denny Hamlin spinning Joey Logano out.
That turned out to be a wild chain of events. I watched Joey and his team get his car fixed and I was sure he was going to exact some retribution on Denny if he could have gotten back to him on the racetrack. Joey was driving like a man possessed.
Even though he couldn't get back to him on the track, Joey's anger toward Denny carried over after the race. It never really turned into a fight, but there definitely was a confrontation when Joey went over to Denny's car. There was lots of jawing and pushing and shoving, which is typical Bristol.
Like I said on our NASCAR on FOX prerace show, you haven't had a good Bristol unless you are calling and apologizing to someone on Monday. I can promise you there are phone calls being placed this week from driver to driver.
You are not supposed to be able to go three wide on a short track, especially at a place like Bristol, but we saw it Sunday. The wild thing was they were making those passes. We had side-by-side racing all day long. It really was some of the best Bristol racing we've had in years.
You have to give track owner Bruton Smith and track President Jerry Caldwell a big tip of the hat. Bruton listened to the fans and has done everything he can to bring back the track we all love. I still maintain you have to give NASCAR a lot of credit for bringing this Gen-6 car into existence. They knew the old car, while a really safe car, wasn't that great of a race car, so they spent the last two years getting us back to having a race car again.
There were a lot of guys that came out of Bristol on Sunday evening smiling. Brad Keselowski had another great finish but trust me, he is hungry for some victories. What a great run by Kurt Busch, who was finally able to close the deal. He and the team put together a complete race and got them a great fourth-place finish. Clint Bowyer got himself a top-five finish.
Dale Earnhardt Jr. hung around all day long. He didn't make a lot of noise but there he was at the end of the race, coming home in the sixth spot. His great start to the 2013 season continues. Ryan Newman, Brian Vickers, Paul Menard and Jamie McMurray also had a great weekend at Bristol.
Now we head to yet another new track configuration for this Gen-6 car at Auto Club Speedway this weekend. There are going to be some bad-fast speeds this weekend at that sweeping, wide 2-mile track. Look for the straightaway speeds to be in the 210 mph range and maybe even higher. That's in a stock car.
Believe you me; these 43 drivers will be doing some California Dreaming this weekend diving off into those corners at 210 mph.
 
---
---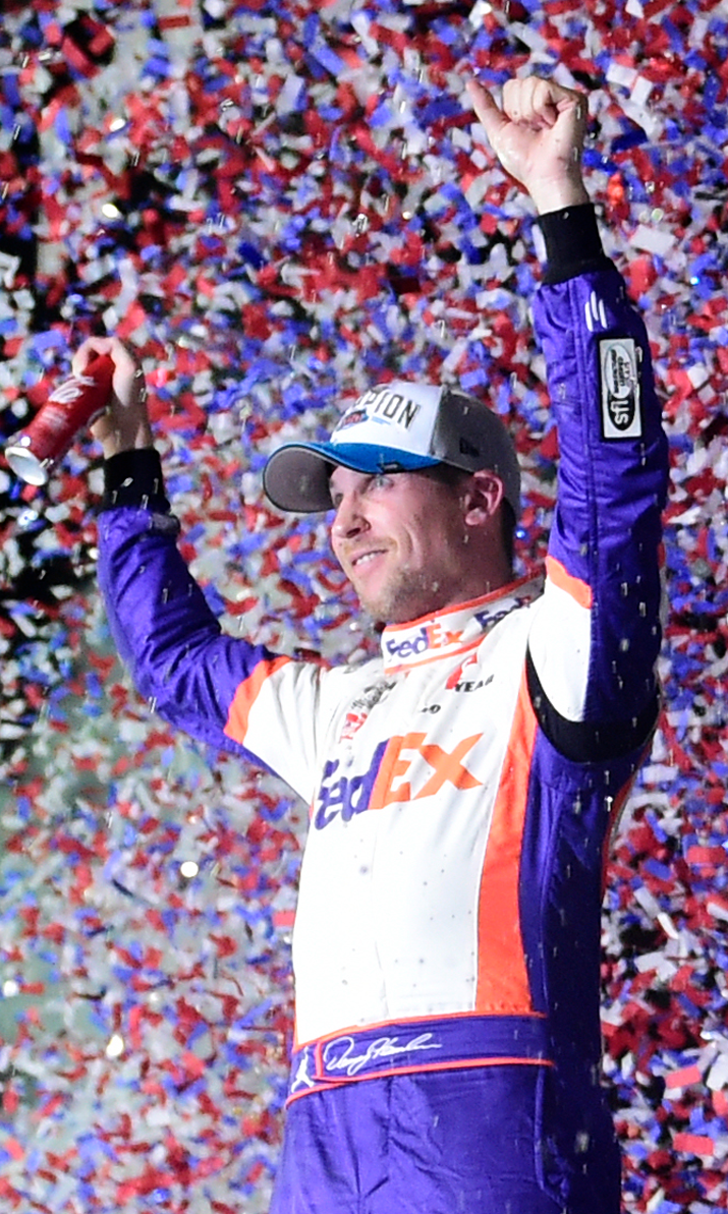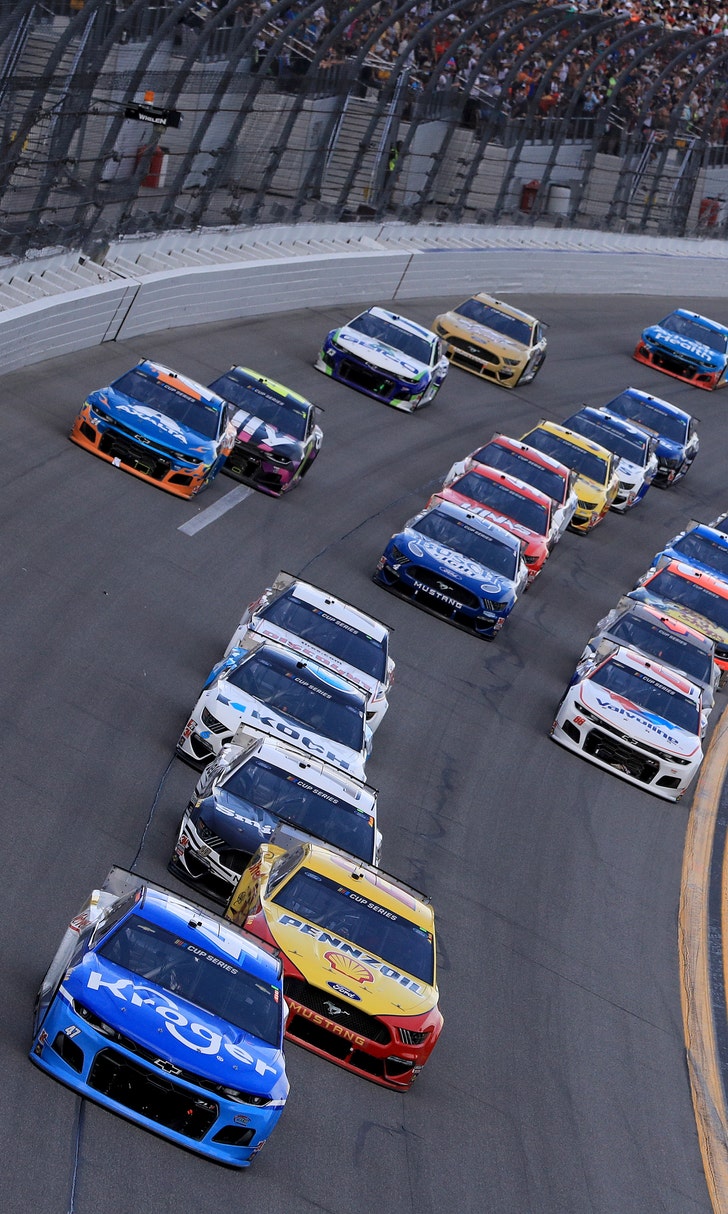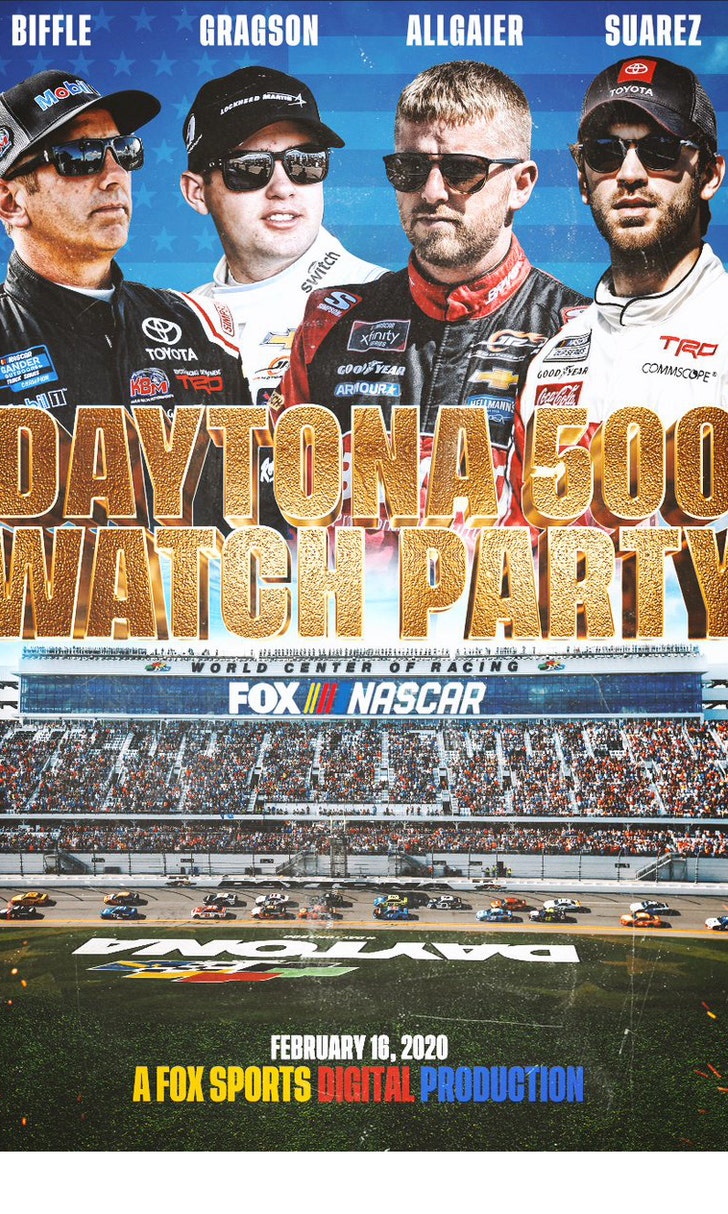 The Daytona 500 Watch Party!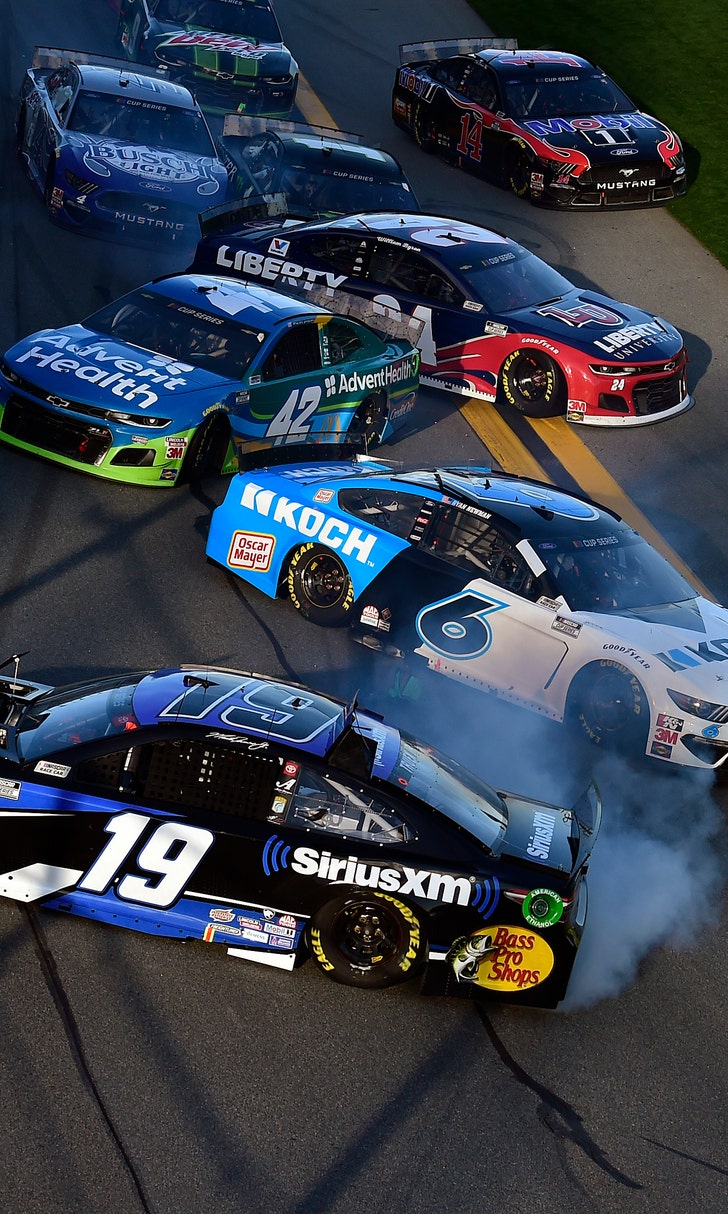 The Numbers Game At Daytona