NASCAR Cup Series
NASCAR Cup Series
Teams must focus on best of Charlotte
Published
Jun. 2, 2011 1:00 a.m. ET

There were a lot of drivers who left Charlotte Motor Speedway last Sunday evening pretty disappointed.
Matt Kenseth is one that comes to mind for you. He seemed to have one of the stronger cars during the NASCAR Sprint Cup Coca-Cola 600. If you go and look at his finishing position, the best he could muster was a 14th-place finish.
Matt's teammate, Carl Edwards, is another that has to be frustrated. Carl won a million dollars two weeks ago in the Sprint All-Star Race. Sunday night during the 600 he led a tremendous amount of the early part of the race. At the checkered flag however, he finished 16th.
Jeff Gordon led laps as well. He even led late in the race. He finished 20th. I mentioned this earlier this week but Jimmie Johnson, who used to basically own Charlotte Motor Speedway, had a rare engine failure and he finished 28th.
Also losing an engine was Jamie McMurray. That team struggled at Charlotte from the minute it pulled in for the all-star race. He was running second last Sunday night and then the engine let go.
The only solace a bunch of those guys can take away from Charlotte is that they had strong race cars. That is important because once again, Charlotte Motor Speedway is a 1.5-mile track and we visit so many more 1.5-mile tracks the remainder of the season. This Sunday, for instance, Kansas is also a 1.5-mile track.
On the flip side of all this is the guys that finished well last Sunday night. Some of those teams and drivers had their best finish of the season and in some cases, of their career. So those guys have to head to Kansas with a lot of momentum and confidence.
We all saw how close Dale Earnhardt Jr. came last Sunday night to finally ending his losing streak. I would wager the fans would have torn the grandstands down if he had won at his home track. Now sure, he was disappointed. You could see that in his postrace interviews, but in reality, he and that entire team have to feel really good about where their program is.
That car was strong all night long. He was a quarter-mile away from having a huge win, but unfortunately there simply wasn't enough gas left in the tank. The bottom line is they have to be very confident. There are a lot of tracks coming up that are very good for Dale Jr.
When his team can keep that car strong all night long at Charlotte even with all the changing conditions, that is a clear sign to me that a win is just around the corner.
Collectively our NASCAR on FOX team can't believe this is our final race of the year. It seems like we just got started at Daytona not that long ago. We are all very excited to do our first race from Kansas. It's a great track and we are all expecting another great race.
---
---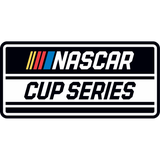 Get more from NASCAR Cup Series
Follow your favorites to get information about games, news and more
---