Super sub: Erik Jones makes the most of his surprise Sprint Cup run
April 20, 2015

Young Erik Jones was sitting on his couch planning his midday nap when a Joe Gibbs Racing crew member sent a text and let him know he might be needed at Bristol Motor Speedway on Sunday
One day after finishing fourth in the NASCAR XFINITY Series race at the .533-mile track, Jones was tapped to serve as a substitute driver for Denny Hamlin in the No. 11 JGR Toyota after Hamlin suffered neck spasms in the opening laps of the race.
Jones immediately packed a bag, called his father and headed to the Concord, N.C., airport for the 35-minute flight to make his first Sprint Cup Series appearance.
Arriving at the track just in time to sign in at the NASCAR hauler and receive his Sprint Cup license, Jones had little time to prepare for his first laps in a Sprint Cup car.
Adjusting to the confines of Hamlin's cockpit, Jones kept the car out of trouble for the most part and finished the night 26th, six laps down to teammate and race winner Matt Kenseth.
"It was a huge learning experience overall," Jones said. "It just took me so long, really up to the red flag, sitting and thinking about it, and really figuring out what I had to do different from the XFINITY cars, it was just huge. I learned a ton. I wish I could start the night over and do it again. It was an interesting situation for sure."
Team owner Joe Gibbs was impressed with his young driver's night, given the circumstances he was thrown into at the last minute.
"Erik did great," Gibbs told FOXSports.com. "We threw him into something there. It's unbelievable he could handle a car like that under those circumstances. We didn't have time to change seats, nothing. He got here five minutes before the race (went back to green)."
Gibbs said the team was debating on getting in touch with Jones during the rain delay because Hamlin felt like he might have been able to go, a decision Hamlin eventually made on his own.
With no time to adjust to Hamlin's seat or setup inside the car, Jones struggled to get comfortable with the placement of the steering wheel and confines of the seat once his race got underway.
"The steering wheel was just a little too close and a different steering wheel than I would normally run," said Jones. "That made it just tough to physically turn the wheel. It wasn't a huge deal. Actually, 500 laps went by pretty fast. Just a huge learning experience overall and just pretty pumped that I got the opportunity."
Jumping behind the wheel for the first time, Jones learned about the intricacies of a how a Sprint Cup car handles and drives compared to the XFINITY and Camping World Truck Series vehicles he is used to driving.
"They drive so much different than the XFINITY cars, especially with this rules package," he said. "They actually drive better and the extra speed is such an adjustment, from lift points to throttle pick-up points, you just have to really adjust yourself. It took me a good half, three-quarters of the race to get a good feel for it. I'm still not there."
The regular driver of the No. 11 Toyota praised his young substitute driver on his effort given the difficult situation.
"I think he did a good job," said Hamlin. "His biggest thing is learning to pass. This race track is one of the toughest on our circuit for passing. I think he did a good job. Obviously not the finish he wanted, but you've got to survive."
Making the call to take himself out of the car, Hamlin told FOXSports.com it was not difficult to watch the race from the pit box and had no indication leading up to the race that his neck would be an issue.
"It was really, just totally out of the blue," Hamlin said of the injury. "It's almost like something sparked in my neck and it spasmed and I couldn't move my neck. I wasn't going to win the race in that condition. So, it was just get Erik some laps and at least give the team the chance."
Hamlin said without his victory at Martinsville Speedway earlier in the year, he would have likely stuck it out behind the wheel.
"With this format it's all about winning and we've got our win already," he said. "It's an opportunity for us to put Erik in (the car)."
While Gibbs indicated after his Texas Motor Speedway XFINITY Series win Jones would have a Sprint Cup start in the near future, his first start was very unexpected. However, given the experience he gained Sunday night at Bristol, Jones believes he is ready for another shot, possibly in the team's No. 18 Toyota, substituting for the injured Kyle Busch.
"This was far from planned," he said. "I would love the opportunity to get a full weekend of practice and really dial the car in for myself and be comfortable overall. I'd love to try it. I think we could really run top 15, top 10. If I do (get to drive the No. 18), great, but I have a ton of races already in the XFINITY and Trucks so we'll just have to see where it goes."
Jones said he never really had time to get nervous before his first Sprint Cup start, but was able to think about the opportunity during his flight to the track. While Sunday's race was his first time in a Sprint Cup Series car, Jones will not technically get credit for the start since Hamlin started the race and Jones was a substitute driver.
"On the plane I thought of it. I thought, 'I'm not even going to get credit for the start,'" he said. "It's not a big deal to me. It's just a stat. I know I ran the race."
---
---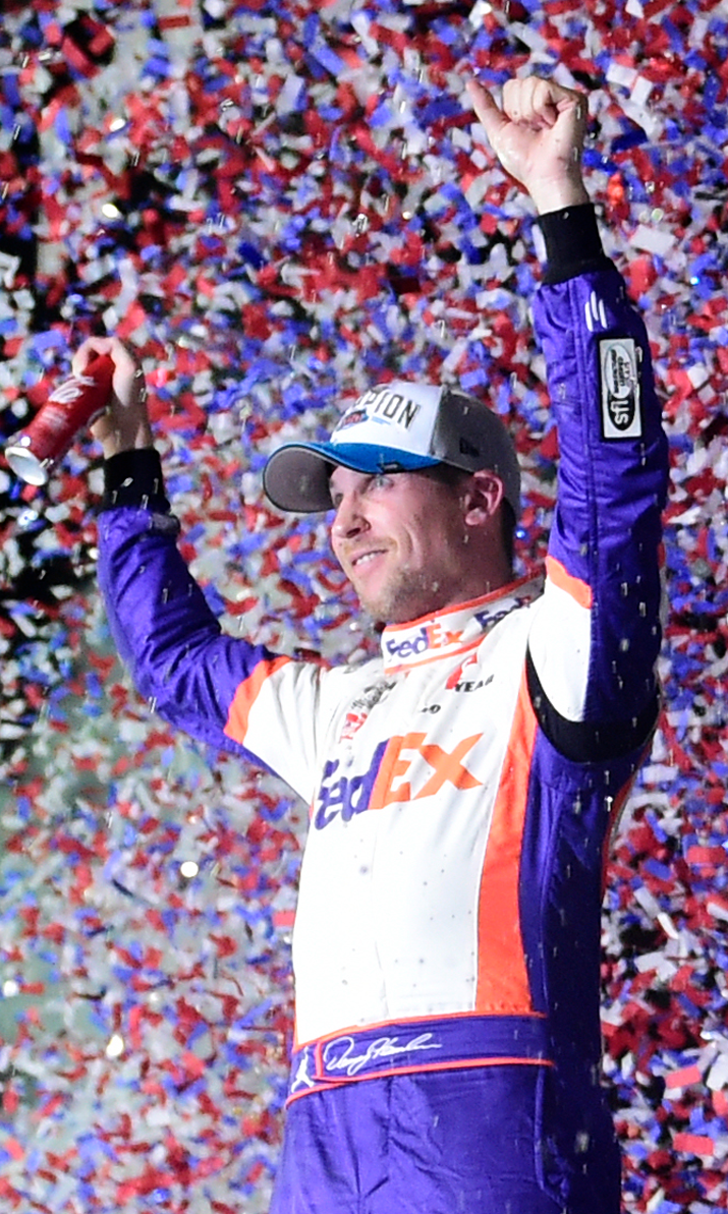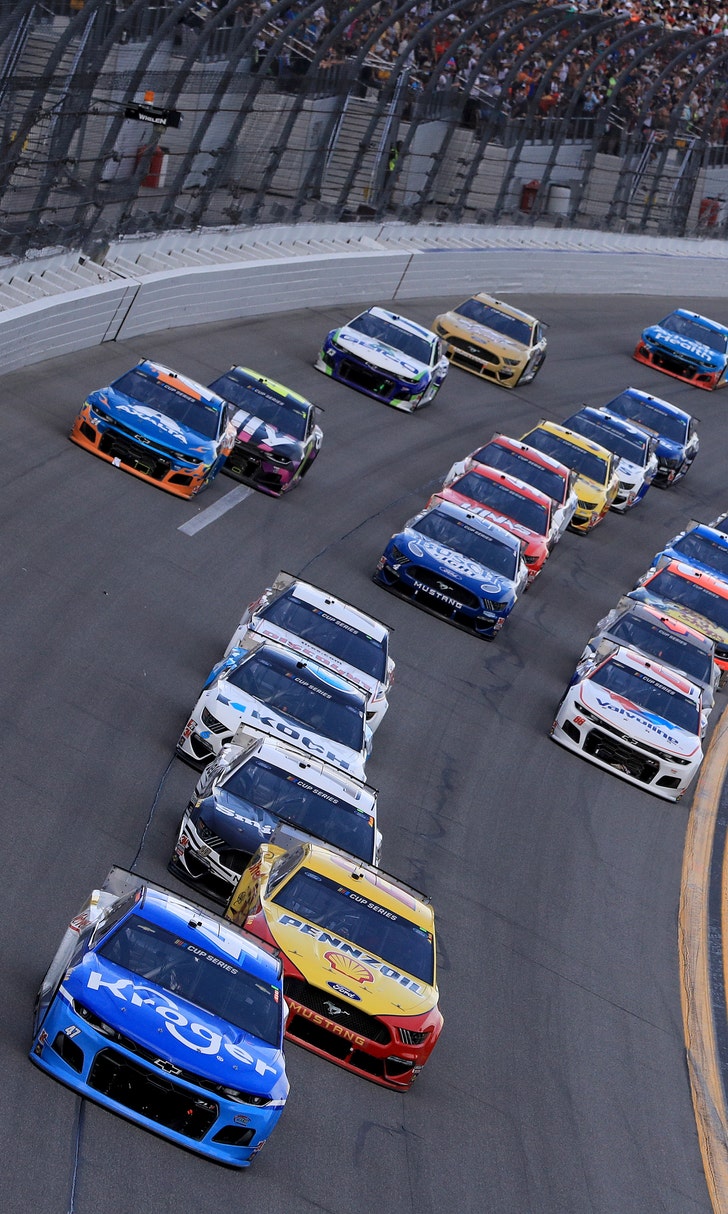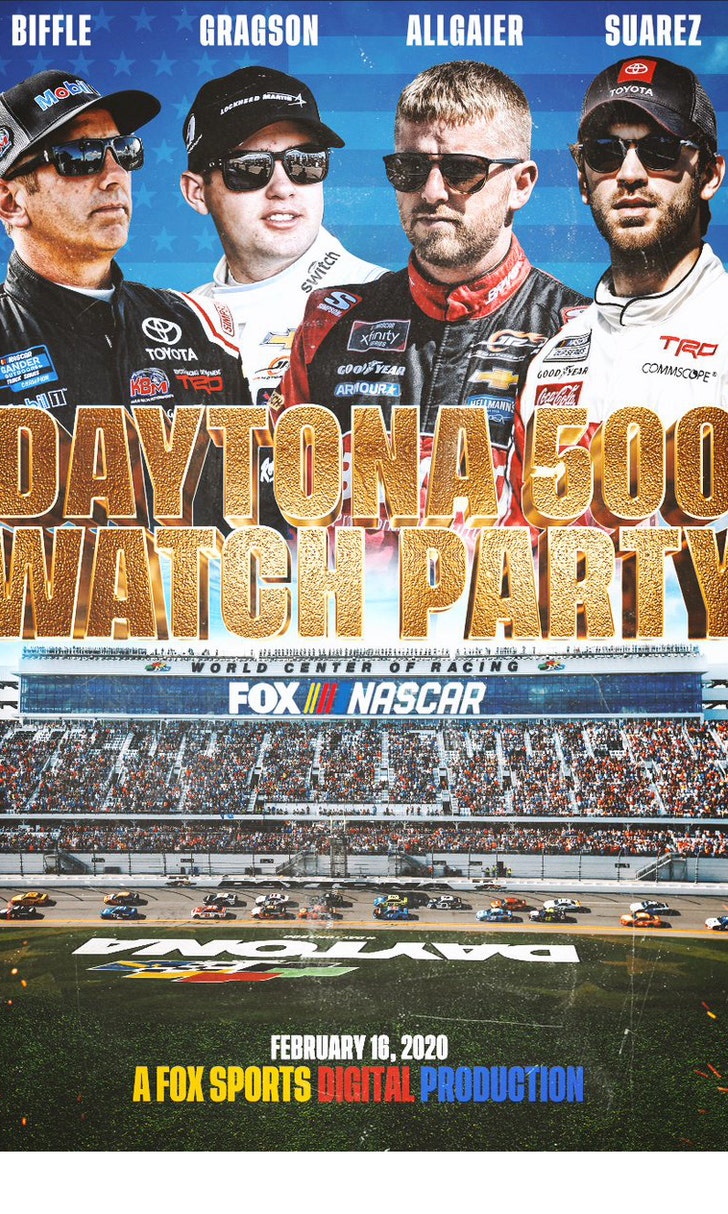 The Daytona 500 Watch Party!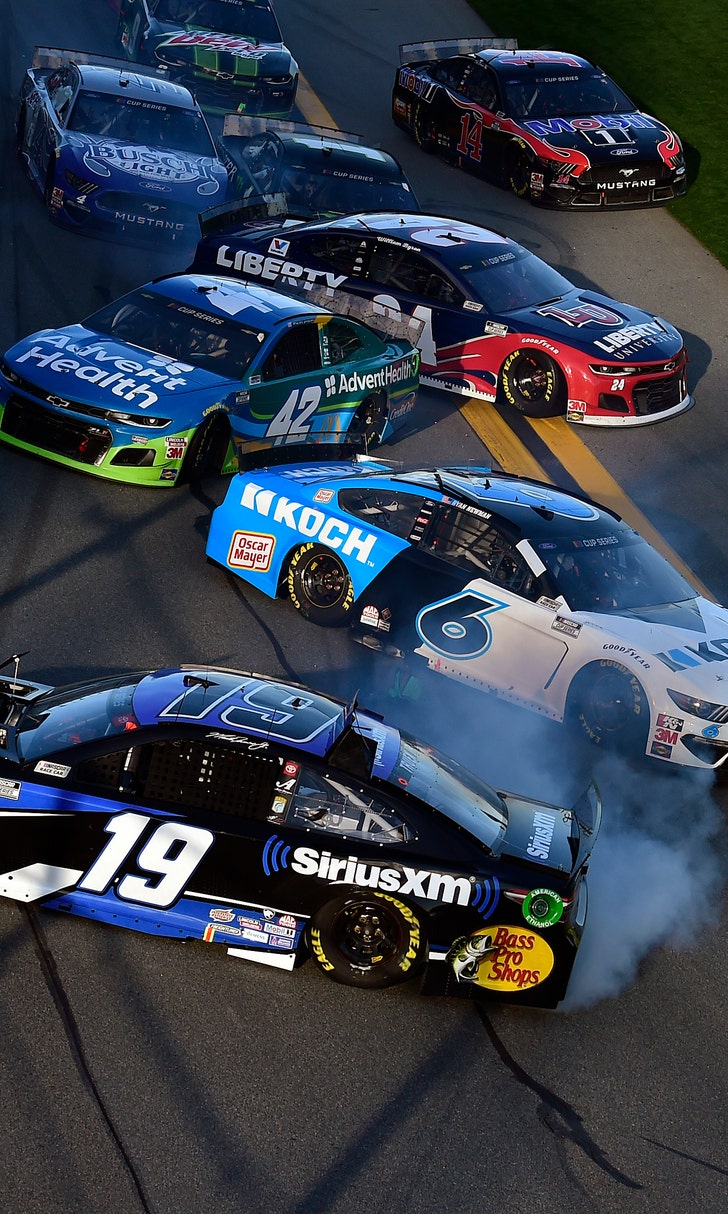 The Numbers Game At Daytona