NASCAR Cup Series
NASCAR Cup Series
Stewart, team search for consistency
Published
Jun. 6, 2012 1:00 a.m. ET

It's been a rough couple weeks for defending NASCAR champion Tony Stewart.
Sunday's Sprint Cup race at Dover International Speedway was a reminder that no matter who you are or what you have already accomplished, in our business you just never know what's going to go wrong or what's going to happen to you next.
Getting caught up in such an early wreck really took a lot of wind out of the Stewart's No. 14 team's sails. I had been watching him a lot during the weekend and although he didn't have a great qualifying run, I really felt he was going to have a pretty good race day.
His car seemed pretty good the first few laps and it seemed like the car was coming to him. It looked to me like he was just ready to start moving up through the field and then, boom, the wreck happened.
The other thing was I could plainly see the frustration on Tony's face as he waited there in the garage area while the team thrashed on the car. I've been there as a crew chief.
It's the sum of all the parts. Sure Stewart has two wins in these first 13 races, but he hasn't been running well these last couple weeks. So then you throw in an early-race wreck Sunday at Dover, the questions start getting louder about "What's going on with the No. 14 team?"
Being the champion and veteran that Tony is, he fully realizes that as a racer you will have times like this. He also knows that, as a racer, he has to rebound. As a team, the group has to put this behind them. They need to focus on qualifying better. Tony will need to work on being more patient and letting the race develop.
All these things come into play and it helps mold you into the champion you've become and are, plus it just helps you deal with the adversity that will also come down the road.
You heard Tony admit that the team is clearly hit and miss right now. Only Tony, crew chief Steve Addington and director of competition Greg Zippadelli know what they are trying to do. One of the positives I have seen is there isn't any finger pointing over there or a lot of panic.
Steve was working with the guys Sunday on fixing the front of the car while Greg was helping coordinate repairs to the rear. Tony, while obviously frustrated, stood there patiently watching and waiting until he was told to get back in the car. So they were able to salvage a decent race out of it by getting Tony out there with the repairs they were forced to make.
So only those three – Tony, Steve and Greg – can make the decision of any changes to their plan of attack from the race at Pocono on out. Now the beauty of their situation, with already having two wins under their belt, they are all but a lock for the 2012 NASCAR Chase for the Sprint Cup even if Stewart was to fall out of the top 10 in points.
You can't lose sight of the fact that despite the two early wins, Tony and Steve have still only been together for 13 races. They are still learning about each other. It's not going to surprise me in the least to see those two in Victory Lane together again soon.
Some folks speculate they might be panicking. Listen, you don't become a three-time champion by panicking. Don't lose sight of the fact that Tony didn't win a single race in the regular season last year. Tony questioned whether his team even deserved to be in the 2011 Chase when it first started. Then what did he and the team do? They ripped off five wins in 10 Chase races and won the 2011 NASCAR Sprint Cup championship.
Was there frustration throughout last year? Absolutely there was, because Tony has the heart of a lion and when he's not winning and being competitive, that grinds on him. There just wasn't any panic. Tony was already working far in advance. I don't think people realize that Steve Addington coming onboard was already a done deal earlier in the season.
Tony knew what he wanted. He also recognized that as an owner he couldn't continue to run the company with its existing setup. He went out and got Greg and Steve. Tony knew where he wanted to go with things but also realized it would take some time.
It wasn't a knock on former crew chief Darian Grubb. They did a great job together, but obviously Tony felt there was a piece of the puzzle missing.
Let's face it, those two made history together in the sport of NASCAR when the Chase started. Tony was looking at the big picture though and, as a businessman, that's why he made the changes he did.
 
---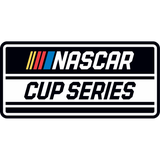 Get more from NASCAR Cup Series
Follow your favorites to get information about games, news and more
---