NASCAR Cup Series
NASCAR Cup Series
Stewart puts Bristol behind him
Published
Aug. 30, 2012 1:00 a.m. ET

Tony Stewart is lobbying well before the rest of the politicians arrive at Charlotte Motor Speedway next Tuesday as part of the Democratic National Convention.
And he's doing a damn fine job.
Following the fireworks Stewart ignited with Matt Kenseth at Bristol last Saturday, Stewart made an appearance at the Chalotte track Tuesday and, on this day, the racer is incredibly charming – a poster child for NASCAR Sprint Cup champions.
But there is no race, no qualifying or practice in the mix. It's just 'Smoke,' sponsor Mobil 1 and a scrum of media firing questions faster than the machine gun attached to the tank behind him could release rounds.
Despite the nature of being a commitment to the sponsor, this program borders on fun. Stewart compares the lightness of the outing to "sitting at a bar." He has taken laps in a drifting car on the track's road course. He's taken a ride in the tank – donned with the No. 14 and Mobil 1 signage – and will drive the military vehicle once the interviews end.
But Stewart continues to smile, particularly at the thought of a mock "Hunger Games" moment between the tank and the media.
"I was hoping you guys would all stick around when I drove the thing," Stewart smirked after a pedestrian inquiry. "I wanted to see who was the most athletic of the group. I don't have to be fast enough to catch (everyone), I just have to be fast enough to catch the slowest one."
He makes eye contact with each interviewer as the questions range from his recent on-track feud with Kenseth and subsequent helmet throwing "not bad for a 41-year-old who doesn't work out," to the job status of Ryan Newman ("nothing's changed so far, we're definitely still working on it") and progress of Danica Patrick ("really impressed").

Stewart answers the questions which cover his responsibilities as driver to owner with great skill.
Yet rather than concentrate on Stewart's precarious 10th-place position in the points standings with just two races remaining before the Chase for the Sprint Cup, the conversation returns to his ongoing tiff with Kenseth that started at Sonoma in June and has escalated over the last eight races.
On Saturday night, Stewart said he "learned my lesson" and vowed, "I'm going to run over him every chance I've got from now 'til the end of the year, every chance I've got."
By Tuesday, Stewart had mellowed a bit. He categorized the close competition – and wrecking – as just a racing incident. He added that the fellow champions have "got along a lot more races than we disagreed."
"You get over that stuff," Stewart said. "It's been part of racing for as long as I can ever remember and that won't be the last time you see two drivers have a disagreement."
But there's still no real explanation as to why this grudge has festered. Stewart's actions have had Kenseth baffled ever since Kenseth was dumped at Sonoma. Kenseth was concerned enough to contact Stewart after the Indianapolis incident – but says he didn't get the response he expected. And no, the pair has not spoken to each other since the latest round – and Stewart doesn't expect they will.
"It's not a big drama if we don't," Stewart said. "We've both been through this before. We know what we expect out of each other. We'll go on to the weekend like we always do. We've been racing each other for 15 years now — it's not like we've not been through this before ... this isn't the first time it's happened with Matt and I.

"We both have teams that are capable of going out and winning the championship. You can either spend your time worrying about him, or you can spend time worrying about how to win a championship. I find it more productive to try to figure out how to win a championship, and I'm pretty sure he's thinking the same way."
Entering last year's playoffs Stewart was winless. But once in the Chase, the No. 14 team mounted an assault of five victories in the final 10 races to best Carl Edwards on a tie-breaker for the title.
This year, Stewart's one of four drivers with three wins and the potential of a nine-point bonus entering the Chase – if he can remain among the top 10 in the standings. The last few weeks have been rough for Stewart. An engine failure at Michigan and the run-in at Bristol didn't help.
He currently holds a 16-point advantage over 11th-place Kasey Kahne. But he's optimistic with Atlanta and Richmond next on the schedule.
"This year we know we have races, Atlanta we're looking forward to, Richmond we're looking forward to after the spring race – so we have two really good tracks leading up to the Chase," Stewart said. "It's a lot different feeling than it was last year at the time.

"We're still going to be in. It won't be advantageous to drop out of the top 10, but we didn't have those bonus points last year and we were able to come back. ... it would be nice to have them. I think it would be nine bonus points we have if we stay in the top 10 so we'll do everything we can to keep those."

With last year's remarkable comeback, Stewart proved that winning the title "can be done from wherever you're at." Certainly, as a three-time champion, he's proven the depth of his arsenal even with his new crew chief Steve Addington.

Yet Stewart's best defense might be clearing the air with Kenseth before entering the final 12 races. He says the No. 17 Ford will be on his radar "no more than anybody else," and then added, "I can't guarantee that anything's not going to happen, but it's not our intention to go seek him out."

Stewart had better hope that Kenseth, who should lock into a Chase spot this weekend, doesn't return the favor first.
Maybe Stewart should attempt to lobby Kenseth for a detente before setting his sights on a fourth championship.
---
---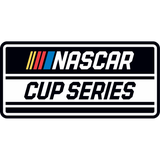 Get more from NASCAR Cup Series
Follow your favorites to get information about games, news and more
---