NASCAR Cup Series
NASCAR Cup Series
Stewart-Haas Racing 2011 preview
Published
Feb. 8, 2011 4:22 p.m. ET

Tony Stewart is more fit, more comfortable as a team owner, and still the fiery, talented driver he's always been.
Ryan Newman is a new dad, a driver with what he sees as an improved team, and still a guy capable of grabbing pole positions and converting them to victories.
As they head into their third season as teammates, and Stewart's third as a team owner, each is optimistic that he can contend not only for a berth in the Chase for the Sprint Cup, but also for the 2011 championship.
What's the difference from last year, when only Stewart made the Chase for the team, and he settled for seventh?
First, the group has made some key changes since the middle of last year, alterations that led to improvement in the closing races of 2010. Second, his team has another year of experience with all aspects of its programs, so Stewart will be able to better balance the owner and driver roles, something he is becoming increasingly comfortable with. Third, it's hard to discount experience — and this pair brings a lot to the table.
Just take Stewart. A two-time Cup champion (2002, 2005), he has finished in the top 10 in 11 of his 12 seasons. If the field for what is now the Chase for the Sprint Cup had included 12 drivers in 2006 as it did starting the next season, he might be perfect in that area.
At 39 he's a combination of the fiery driver who stormed onto the Cup scene in 1999 and a mature team and track owner. Throughout the preseason media and test sessions he's appeared calm and collected — aptly wearing the businessman's hat that has become part of his job description since taking on co-ownership of the team prior to the 2009 season.
He's also more fit, and more comfortable with both NASCAR's decisions and his increasing role in the sport.
"I did start working out a little bit before the end of the year and changing how I eat a little bit," Stewart said, explaining he now eats five smaller meals a day. "... We have lost quite a bit of weight. Haven't lost a lot pound-wise, but we lost a lot of fat percentage."
Perhaps more importantly, he's not weighed down by his ownership role. From the beginning, Stewart epitomized the theory of putting the right people in the right places and letting them do their jobs. He relies on director of competition Bobby Hutchens to keep the team on top of changes and to inform him of anything it needs. Crew chiefs Darian Grubb (Stewart) and Tony Gibson (Newman) work closely with one another and Hutchens to target areas of improvement within the organization.
That system always has seemed to work rather seamlessly, but now Stewart says that he has grown even more at ease in his role.
"It's kind of exciting, it allows me to be a little better, just the longer that we're doing it," Stewart said. "We've got a good relationship with our guys here at the shop and the one thing I learned from (team owner) Joe Gibbs was that you hire the right guys to do the right jobs. I can't run this race team, but having guys like Bobby Hutchens and (executive vice president) Brett Frood upstairs and the key people that we have in this organization, those are the people that I deal with at the end of the day. And that when I have a question, somebody has to have the answer to it, and knowing that I can go to this group of people and get that answer is a big key."
Communication rules, and Stewart knows it.
He also finds himself understanding NASCAR's decision-making process more clearly these days, too. Why? Because he owns Eldora Speedway, and that, combined with his team owner's role, offers him a unique perspective on all that the sanctioning body must consider. So he enters this season as one of the most well-rounded and well-informed drivers on the circuit.
"A lot of times you don't understand why NASCAR does things and when you're a track owner, you realize that it's a different perspective than what you have as a driver, so I think that's kind of helped us," Stewart said. "And I'm really comfortable now. I'm comfortable in my role as an owner now; I get to know (co-owner) Gene (Haas) more and more each year and that makes me more comfortable, too, and we've got the same basic group of guys that we started with, and it's a role I really enjoy.
"I'm passionate about what we do. It's a lot of commitment and a lot of time that we don't already have anyway, so it takes more of those free days away, but I really am enjoying where I'm at with this organization."
Add all that to his natural talent and his ability to adapt to car changes — like the new nose this season — and Stewart clearly is prepared to be a threat this season.
Meanwhile, he'll also be helping Newman get back to top form.
The 33-year-old debuted in the Cup series with Penske Racing full time in 2002. Since then he's enjoyed five top-10 season finishes. However, he finished 15th last season and has finished in the top 10 only once in the past five years.
Newman acknowledges that tugged on his confidence at one point — but not entering this season. His team has improved in what he sees as the area it most needed to: pit stops. He says this didn't come as the result of massive changes to the crew, but rather a perseverance and commitment that led to top performances by the group in the closing races of 2010.
Newman is a new father and seems to be taking delight in that role, but quickly insists that won't detract from his on-track performance. This year he exudes the comfort of one who not only hopes to make the Chase, but also truly expects to be solidly in the field by the 26th race of the year when it is locked.
He's ready. His belief in his team, and a record that includes 14 career Cup wins, has sparked renewed confidence entering the year. Both he and Stewart head into 2011 comfortable with their ability to move Stewart-Haas Racing back among the elite — and into a pair of championship-contending slots.
"There was a time when I doubted myself as a driver because I thought I was losing my touch, but then I realized that there was a lot more to what was going on than just the driver," Newman said. "I just kind of took it for granted when I first started because I was so successful because of the situation I was put in. I understood that to get to where I am, it wasn't me, it was team, and I was a part of a team but there were things beyond my control and coming here, I've seen how much more competitive every part of what we do is, not just the pit stops, not just qualifying.
"Everything has tightened up 200 percent to the point that it's you don't have to be good, you have to be damn good. Jimmie Johnson's proved that, and I'd love to be the one to dethrone him."
---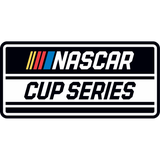 Get more from NASCAR Cup Series
Follow your favorites to get information about games, news and more
---