NASCAR Cup Series
NASCAR Cup Series
Speed king Kevin Harvick flying high into Chase Eliminator Round
Published
Oct. 22, 2014 6:30 p.m. ET

Speed fixes a lot of problems.
And no one knows that better than Kevin Harvick, driver of the No. 4 Stewart-Haas Racing Chevrolet and one of the favorites to win it all in this year's edition of the Chase for the NASCAR Sprint Cup.
In his first season with SHR, Harvick has a series-high eight poles in 32 races, compared with six poles in his first 466 career starts in the NASCAR Sprint Cup Series dating back to his rookie season in 2001.
To put that in context, this year only Brad Keselowski (five) and Kyle Busch (three) have more than two Sprint Cup poles this season.
And as sponsor Jimmy John's loves to say, Harvick's Chevy has indeed been Freaky Fast all season.
How fast?
Well, so far this season, Harvick has led 19.92 percent of all the laps run in the Sprint Cup. His 1,817 laps led are more than double the total he's ever led in a season before and dwarfs the 1,518 led by Keselowski and the 1,119 led by Jimmie Johnson. No one else has led more than 916.
Have there been mistakes and growing pains from the rookie SHR team? Yes, there have been, which is why Harvick has three race victories this season instead of maybe eight or 10. And it's why prior to the start of the Chase he swapped pit crews with teammate, boss and friend Tony Stewart.
After winning twice early in the season, Harvick hasn't had to worry about the occasional glitch. Instead, the inherent speed in his SHR Chevrolet -- not to mention a win in Charlotte two weeks ago -- has Harvick extremely optimistic heading into the Eliminator Round of the Chase.
Asked by FOXSports.com if this was his best chance to win a championship, Harvick said, "Oh, I think so. Just the sheer speed in the cars that we've been able to achieve is something that I think is still the most important thing to have. We've overcome a lot of things and fixed a lot of things, overcome some mistakes, made some bold decisions as far as pit crews and different things like that."
So now the task at hand is to keep going and advance to the championship race at Homestead-Miami Speedway.
"Right now everything's going well," said Harvick, who on three occasions has finished third in points. "We've jelled together well and we have to continue doing what we're doing, but I definitely feel like it's the best opportunity we've had."
It helps, too, that this round of the Chase features three tracks Harvick runs well at: Martinsville, Texas Motor Speedway and Phoenix International Raceway. Harvick famously ran down and passed Dale Earnhardt Jr. for the victory in the closing laps at Martinsville in the April 2011 race. And he's won three of the last four races at Phoenix.
"These next three races line up really well for us," said Harvick. "We've been fortunate to have won at Martinsville before and we ran really well there the first race. The 1.5-mile tracks have been our bread and butter, and Phoenix has been really good pretty much every single time we've been there."
So now, the intensity ratchets up.
"First, it was just trying to get to Martinsville, and we've accomplished that," said Harvick. "Now we have to focus on getting the best finish that we can out of each racetrack."
Harvick said he expects to see some tempers at Martinsville on Sunday.
"Well, I think everybody is unhappy at this particular stage of the year because the intensity level is so high," he said. "You know that whether that moment was good or bad that it could have been the moment that you could win or lose the championship from. You see that intensity and obviously that showed through pretty heavy at Charlotte with a lot of guys. I think right now you just have to approach it as, whatever you have to do to get the best finish for your team, that's what you have to do at this particular point. The goal is to get to Homestead, and we have three races to do that." 
VIDEO: Kevin Harvick speaks at Chase Eliminator Round Media Day
---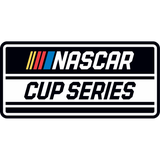 Get more from NASCAR Cup Series
Follow your favorites to get information about games, news and more
---