NASCAR Cup Series
NASCAR Cup Series
Simon Pagenaud having strong rookie IndyCar season
Published
Jun. 13, 2012 7:12 p.m. ET

Simon Pagenaud came just 14 seconds short of winning the 24 Hours of Le Mans last year, and still walked away from returning to the most prestigious sports car race in the world.
Why?
Pagenaud wanted something bigger and better.
''After Champ Car folded, I really wanted to be part of IndyCar, it was my dream. But I had no options,'' Pagenaud said. ''I love the level of competition in IndyCar, how tight the field is, the mix of the series in road courses, street circuits, ovals. The diversity makes you one of the most complete drivers in the world, and I knew I couldn't be an IndyCar driver when I was 32. So it was time to make my decision.''
The 28-year-old Frenchman is in his first IndyCar season, agreeing in December to join Sam Schmidt Motorsports. At the time, a return to sports cars was still on the table.
''The goal was to do IndyCar plus Le Mans,'' he said. ''The main problem was going to be IndyCar, because that was what I always wanted to do. Peugeot at the time proposed me a full-time contract for the world championship, and at the time I had to make my decision between Sam Schmidt and Peugeot with the full championship, quite a bit more money as well, and a lot of security because in sports car when you are set, you are set.
''But I had other dreams, my dream is IndyCar.''
It's worked out for the best for Pagenaud. As Le Mans goes on without him this weekend, Peugeot has shuttered its motorsports program and Pagenaud is having a strong rookie season in IndyCar. He goes to Saturday's race at Milwaukee ranked fifth in the series standings, only nine points out of third.
Through seven races, Pagenaud has two podium finishes and advanced to the Fast Six round of qualifying in four of five races.
He's done it with a small, single-car team that in theory shouldn't be able to compete with powerhouses Penske Racing, Chip Ganassi Racing and Andretti Autosport. And, he's doing it even though the SSM team isn't quite where it wanted to be this season.
''We really believed we needed a veteran teammate along with Simon to be successful, but the reality is we can't do that without the resources and not be taking away from the first car,'' Schmidt said. ''So we go ahead and do it with one car, knowing with Simon there is a lot of talent there and he has the desire to be the best. The only question then is how long would it take for him to progress and adapt to a different type of car and a different group of people.
''What we've learned it that you can do all the preparation in the world behind the scenes, but what's most critical is the chemistry between driver and crew, and the confidence the driver has in his team.''
When Pagenaud made the decision to drive for Schmidt, the team owner had a manufacturer deal with Honda, a Pagenaud supporter, and had already hired Ben Bretzman to be the team's lead engineer. Pagenaud and Bretzman worked together at Highcroft Racing in 2010, when Pagenaud co-drove the American Le Mans Series championship-winning entry.
''We had all the parts of the plan,'' Schmidt said.
The team has clicked quickly for Pagenaud, who raced the full 2007 Champ Car schedule and three races last year in IndyCar. He has more experience than 21-year-old rookie Josef Newgarden, who won the Indy Lights championship last year driving for Schmidt and now races IndyCar for Sarah Fisher.
Schmidt said Pagenaud has driven smarter this year than Newgarden.
''Simon is not putting himself in the same situations as Josef,'' Schmidt said. ''It's all about where you go and where you don't go, and right now, Simon has finished every race. Maybe that's because of his background in endurance racing, but there's something to the fact that Simon is making sure he's in position to be running at the end of every race.''
That's most apparent at Indianapolis and Texas, the first two ovals Pagenaud has ever raced in his life. His rookie test at Texas in April included his first laps on an oval.
Pagenaud ended up 16th in the Indy 500, and sixth last Saturday at Texas. He said he studied previous races at both tracks to understand the venues, and guessed he watched the 2011 races at Texas at least five times before arriving there last week.
He also studies the drivers, most notably four-time champion Dario Franchitti, who just won his third Indianapolis 500.
''I like new challenges and I want to be the best, and I am not the best at it at the moment and I can't accept it,'' he said. ''So I want to embrace this to understand how Dario goes to the back (at Indy) and comes back to win the bloody race. I want to compete with him in the future. I've got that drive. This is the series where I want to be, and I want to be a champion.
''I'll do what it takes to make that happen.''
---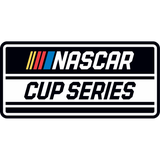 Get more from NASCAR Cup Series
Follow your favorites to get information about games, news and more
---