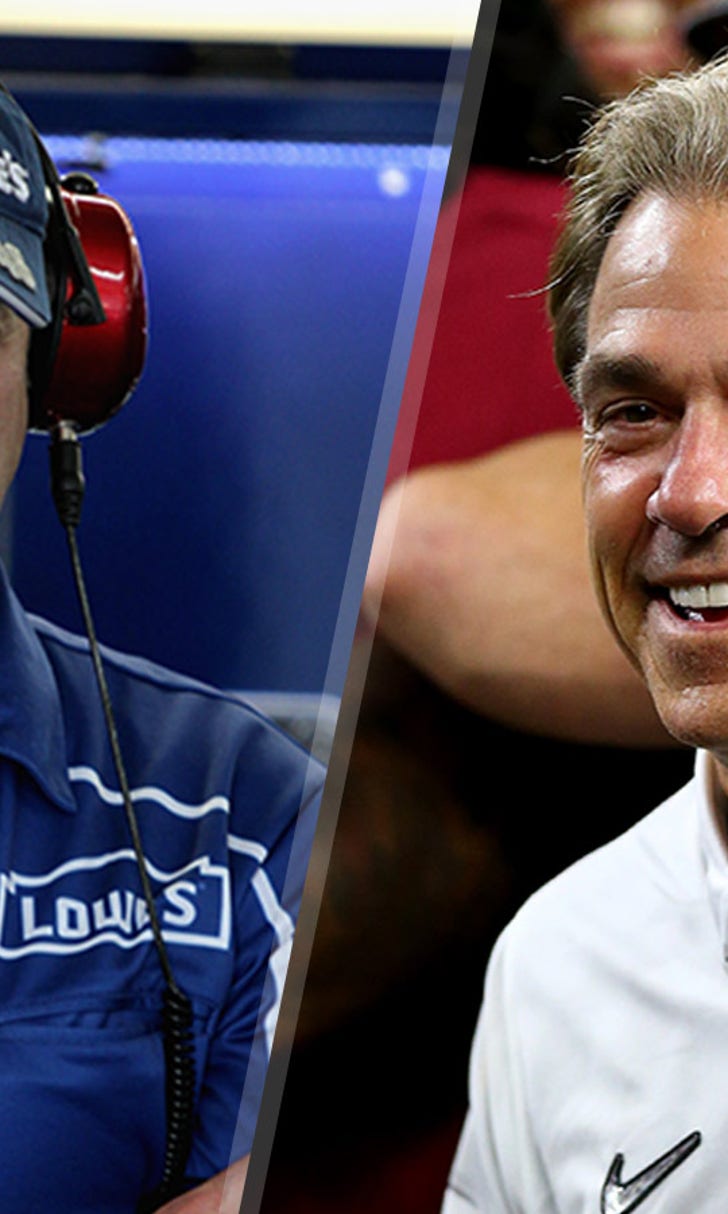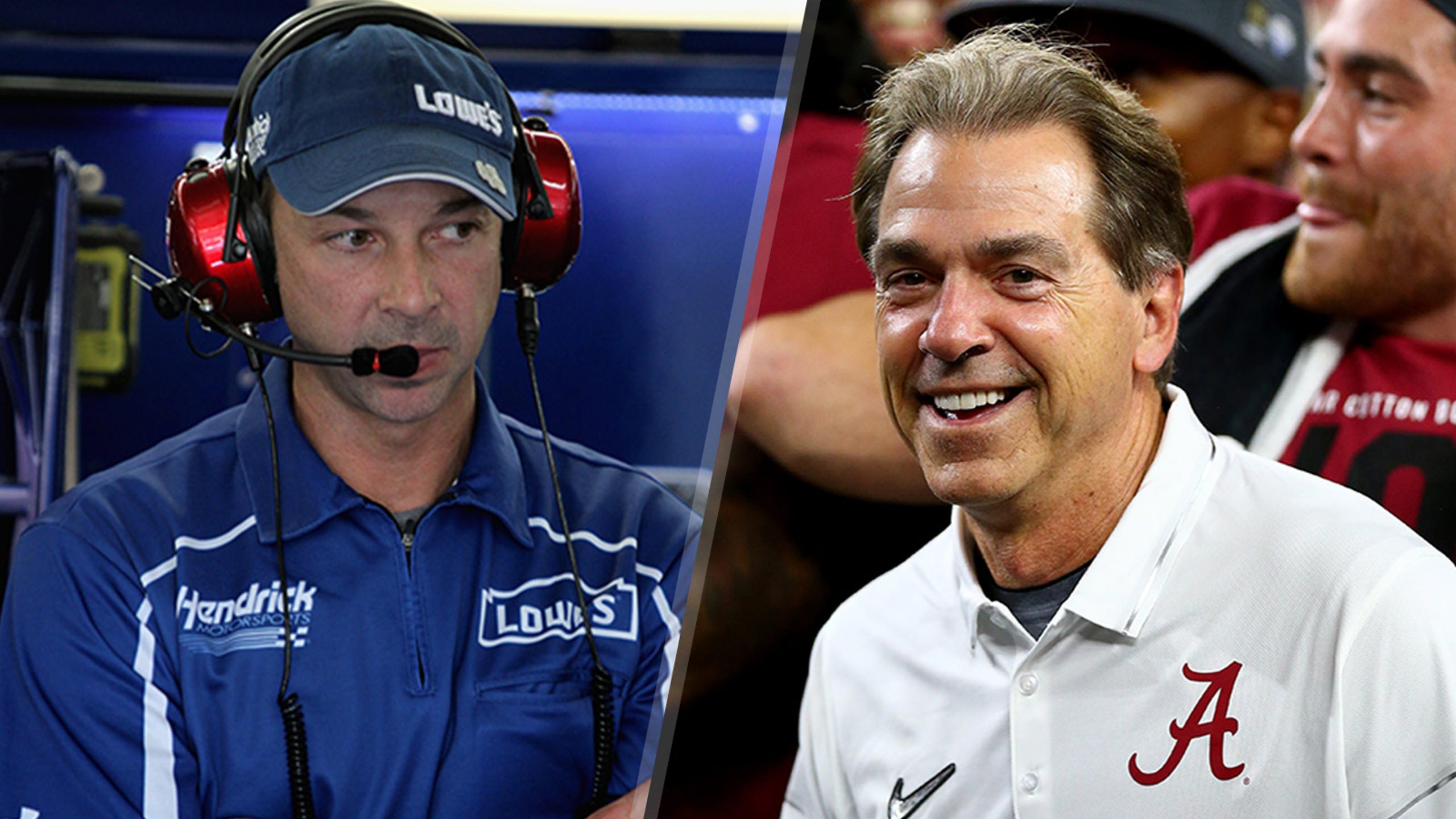 Similarities between winning crew chiefs, coaches no coincidence
BY Larry McReynolds • January 12, 2016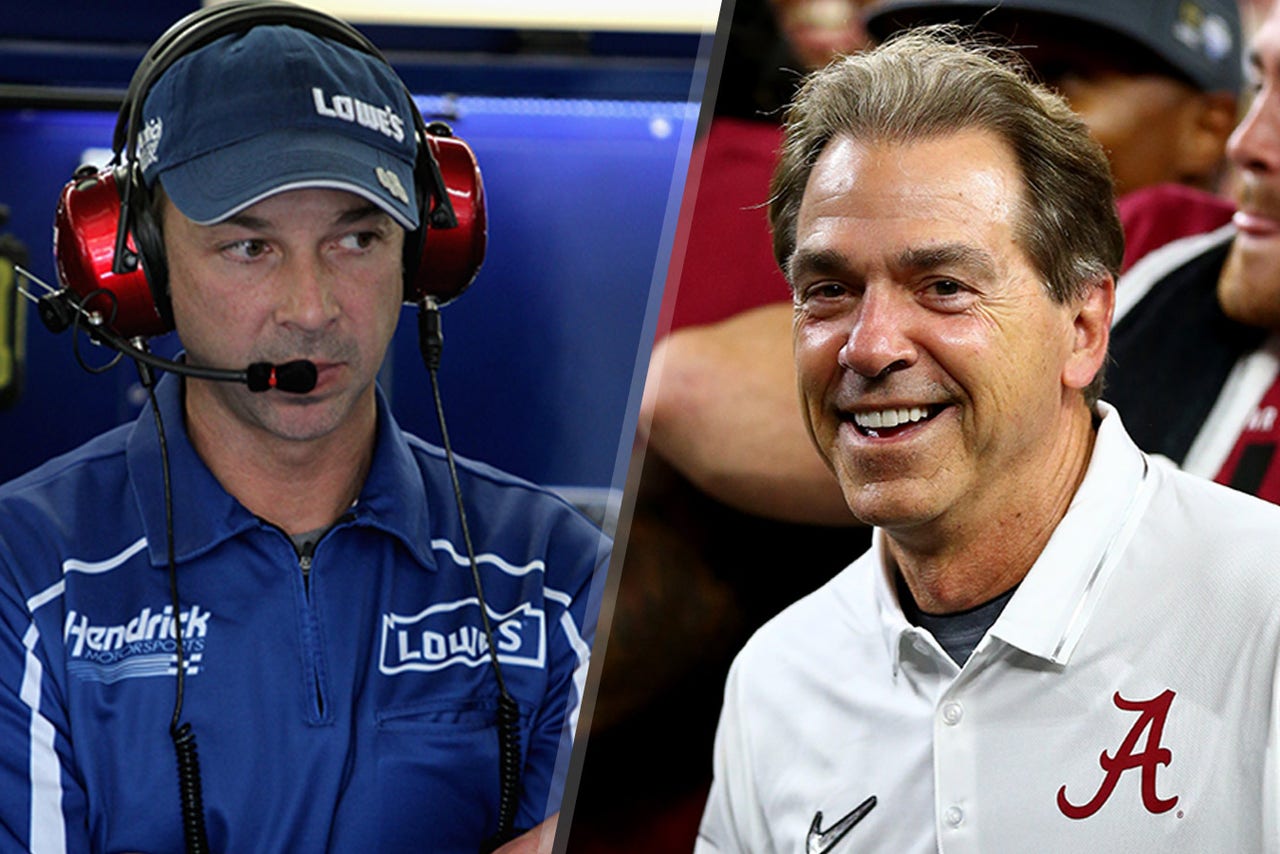 Anyone who knows me know that I am a huge football fan, particularly a Crimson Tide fan, so for me this is a great week as Alabama is the newest national champion after beating Clemson Monday night.
I believe it's a two-way street when it comes to coaching a football team or being a crew chief on a race team.
In my 18 years as a crew chief, I made it my mission to always strive to surround myself with good people. It's a principle I've heard former football coach and NASCAR team owner Joe Gibbs expound on many times and I think he'll be the first to tell you even after his coaching career in the NFL was over, he still applies that principle to Joe Gibbs Racing.
Legendary coach Bear Bryant of my beloved Crimson Tide was famous for letting his players know when they weren't doing something right, but was equal in his praise of them when they were doing something right. From the crew chief position, I believe the same holds true. Sure it's easy to quickly point out when something is wrong, but sometimes I think we forget to give that "atta boy" or pat on the back when something great is accomplished.
Just like in football, NASCAR racing is about people and relationships. You hear us preach all the time about chemistry. It's that bringing together a group of individuals that are willing to work and make the sacrifice collectively to unite as a team. It's all about teamwork and believing in one another.
I think it gets lost sometimes in our sport. Obviously, there is only one person in the race car, but I think people really don't realize the depth of how NASCAR is a team sport. The drivers are the stars. They are the ones that have their names on t-shirts that fans buy. However, if you look closely at a NASCAR Sprint Cup team, you will find it's all about working together as a team.
I am a friend of six-time championship winning crew chief Chad Knaus. I also naturally am a huge fan and follower of Nick Saban from Alabama. I truly believe Nick Saban and Chad Knaus are a lot alike. When they win it all, like Alabama did Monday night, they enjoy it up to a point, but then they begin analyzing what they need to do to win the next one.
---
---