NASCAR Cup Series
NASCAR Cup Series
'Severe hits' spur calls for track study
Published
Aug. 19, 2011 1:00 a.m. ET

Coming into Turn 3 on the final lap at Watkins Glen, David Reutimann was just along for the ride.
After what Reutimann described as an "already dismal day," Boris Said clipped David Ragan just ahead of the course of the No. 00 Aaron's Toyota.
And Reutimann's wild ride was on.
"I remember turning into (Turn) One," said Reutimann as he gingerly pulled socks on over his still-sore ankles. "We were all jammed up there and everybody was trying to get all they could because it was right there at the end. I remember seeing the (No.) 6 (Ragan) come up a little bit, then I saw the (No.) 51 (Said) get into his left rear corner. I don't know if the 6 just kept coming up or if the 51 just hooked him, but either way, it turned the 6 across the racetrack.
"I remember seeing the 6 going across the racetrack (into the wall) and figured, 'Well, he's gone.' Forgetting the way the wall is angled — it angles everything back into the racetrack. Obviously, he hit the fence and came straight across. And by the time I saw him, it was just too late to stop basically. He came across, I hit him, then I hit the fence. I didn't see a whole lot after that because I had my eyes closed."
Jeff Gordon has had his share of human-pinball experiences himself. At Las Vegas, Dover and the last race at Richmond in April, the four-time champion became a crash-test dummy of sorts. But his accidents have also proved to be catalysts for the advancement of on-track safety. Richmond International Raceway added more than 900 feet of Steel and Foam Energy Reduction (SAFER) barriers along the length of the inside backstretch wall where Gordon was part of a nine-car wreck that also included Reutimann.
Gordon says he puts the Glen in the "same category" as Richmond.
"We saw several incidents prior to my incident this year at Richmond where cars had hit that inside wall — there wasn't a SAFER barrier there, the cars came back out into oncoming traffic and (caused) fairly severe hits," Gordon said. "I think it just made them re-evaluate it, and sometimes that's what happens. The experts look at it, and there's not enough data to tell them that there needs to be a SAFER barrier there.
"I know it's easy for us to say there should be one everywhere, but we're not making those decisions. We don't know what all goes on behind the scenes — the cost and whatever else it may be. I think that Watkins Glen needs to go through that same process. They need to be re-evaluated."
While Gordon acknowledges the ability of walls to absorb impact from a crash, he's still concerned with cars bouncing off of the barriers and into oncoming traffic.
"We've seen now more than one or more than two occasions where cars have gotten into that outside wall; and while the wall did its job in absorbing the impact, to me the way it shot the car back out there is absolutely something that this day and age, we're smart enough to know that we can't have that," Gordon said.
"I really do hope that they re-evaluate the angle of that wall and try to find a way or a new way to engineer it. I'm sure that David Ragan would second that, and (David) Reutimann."
Another vicious accident occurred at the Glen on Lap 66 in Turn 1. Denny Hamlin's brakes failed, and his car slammed nose-first at more than 60 miles per hour into a wall of two rows of tires backed up by a guard rail. While Hamlin's progress was slowed by the tires, ultimately his ride was halted by a three-foot circular concrete base that held a catch fence post.
Hamlin's says the residual effects from the crash — soreness to his back and tailbone — escalated Wednesday. He's said he's "torn" over choosing between the current precautions at Watkins Glen and potential improvements.
"What's better, that guard rail with tires where I hit, or would it be harder if I hit a soft wall because there's concrete behind that soft wall?" Hamlin asked. "At the rate I went, I probably would have collapsed it all the way to the wall. So it's tough for me to say.
"The only thing I don't like about the walls necessarily is that there's just no room if you do have trouble. Right there where (David) Reutimann hit on the right side — I would like to see that wall pushed in to where there's that grass right there where you can escape if there is a problem. If that wall is pushed in, it would fix a lot of things, or the angles of the wall, too. That angle of the wall where (David) Reutimann hit doesn't need to be that sharp of a point."
Ryan Newman, who has a degree in mechanical engineering from Purdue, suggested several alternatives to the Glen course. He said what happened entering Turn 3 with Reutimann is "no different than" what is needed in Turn 11.
"Put the wall there at the right radius so it's not a 90-degree or a head-on hit," Newman said. "The second thing is, reduce the distance it takes for the car to get off the track before it hits the wall. ... The closer you are to the wall, the less likely you are to hit hard. You hit not as hard because of the angle that you hit. Denny said it was head-on, 89 degrees, let's say; if you made the curvature match the racetrack, don't give us the runoff area. We spend all year not having runoff area, so we don't need that.
"Yeah, there is more likely a chance to hit the wall when you get off, but that's the risk versus reward. The better drivers can do that without hitting the wall. Just eliminating those areas and making the racetrack match the wall contour, or the wall contour match the racetrack ... is the biggest and most important part of that."
Newman added that tracks need to match up SAFER barriers to the series that are racing at the track, but that could be prohibitively expensive.
NASCAR president Mike Helton said Tuesday that the sanctioning body will take the accidents under review. He pointed to the evolution of safety measures at the track and added the current configuration "certainly could be different."
"Is it possible to move some of the angles around, particularly now that the runoff area is now asphalt instead of gravel?" Helton said. "All those things have to be taken into consideration.
"It's using all modern technology and experiences that we can now use multiple camera angles to tell us what happened yesterday and then the results to the car themselves. We can take all that and make the absolute best move. It might not be a SAFER barrier. It may just be a change in an angle or a wider spot until the next time (when) we have to change it again. It also could include SAFER barriers."
Reutimann agrees that "where the wall juts straight out" is problematic and needs to be addressed. He said regardless of whether there was a SAFER barrier there, it was "still going to be a nasty hit."
Reutimann is just grateful that his own equipment remained in tact and hopes to save the E-ticket rides for amusement parks.
"The way things went down, it was a bad deal," Reutimann said. "You hate to wait for something really bad to happen before you do something like (putting in SAFER barriers).
"I had my eyes closed, so I remember thinking that it was on its side pretty bad, but it happened so quick it didn't really feel like it was upside down," Reutimann said. "I didn't know. It was certainly one for the record books. I don't think I'd pay to ride that ride, though. I think I'll stick to something a little less violent."
---
---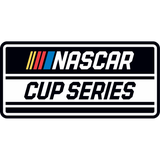 Get more from NASCAR Cup Series
Follow your favorites to get information about games, news and more
---