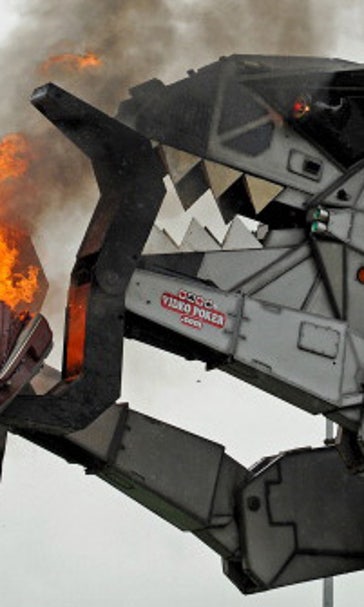 Robosaurus, the 30-ton, 40-foot-tall car-crushing monster, is back
May 16, 2016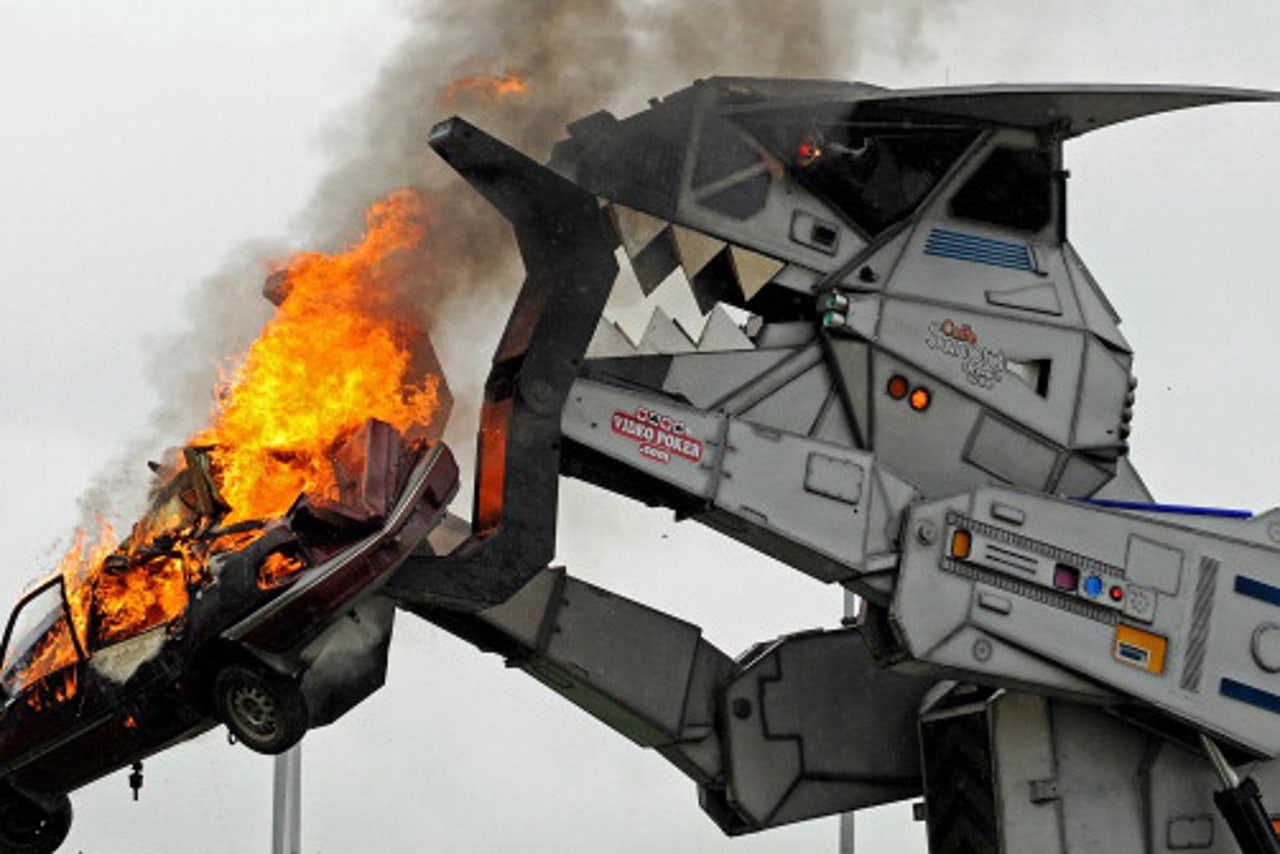 Remember Robosaurus, the 30-ton, 40-foot-tall, fire-breathing, car-crushing monster? It's back.
Built way back in 1989 at a reported cost of $2.2 million, Robosaurus was sold at the Barrett-Jackson Collector-Car Auction in Scottsdale, Ariz., in 2008 for $575,000.
In a few weeks, Robosaurus will return to the race track, visiting Texas Motor Speedway for a NASCAR Camping World Truck Series-Verizon IndyCar Series doubleheader June 10-11.
Track officials say Robosaurus has 28,000 pounds of biting force per square inch, which allows it to wreak havoc on cars it destroys.
"The transforming T-Rex has life-like movements generated by a pilot that sits in the cockpit in the robot's cranium," the track said. "Each of the pilot's arms is placed in a cuff-restraint system. When the pilot moves his arms and shoulders, Robosaurus' arms and shoulders move as well. Finger controls open and close its claws while foot pedals steer the mechanical beast."
---
---