Riveting Martinsville race shows track's value
BY Larry McReynolds • March 30, 2010
Now I realize that as our sport has grown and expanded that more and more short tracks have gone away from the NASCAR Sprint Cup schedule, but Monday's race at Martinsville was a prime example of why we need them. Sure, the crowd was down Monday because of the Sunday rainout and folks had to get back to work and kids back to school, but for the last 20-30 laps, I couldn't see anyone sitting down.

It was just great racing from the drop of the green flag. Sure, some may say that's a product of the double-file restarts or the new spoiler, but folks, that's simply racing at its finest at Martinsville. I would venture to say we have never had a bad race at that track.

We also had some new faces up front and some of our normal players weren't up there. Jimmie Johnson, for example, just had a so-so day. There were others up front for a change and that was refreshing. Remember, because of the rain, when the race started the track was totally green and there wasn't any rubber on it. Then it got rubbered in and then late in the race it really got rubbered in. You also had the sun out for awhile and then it got overcast and cool.

Sure you had guys that were strong all day like Denny Hamlin and Jeff Burton, but you also had guys that had their arms around the track and then lost it again because of the ever-changing track conditions. For example, when officials dropped the green flag, it looked like Tony Stewart was going to be a major player. However, once the track got some rubber on it, his Stewart-Haas Racing team lost the handle on it and could never recover.

This was the third race, following Atlanta and Bristol, where we have seen tire issues. I am pretty convinced however that these tire issues are self-inflicted by the teams. Whether it's too much camber, over-working the right front tire, too little air pressure, brake heat, etc., this was self-inflicted by the teams and not a problem with the makeup of the tire.

For example, go back to Atlanta and you will see it was pretty much the Hendrick Motorsports and the Joe Gibbs Racing teams having the problems. At Bristol, it was the Joe Gibbs cars again. Now remember that Martinsville creates such a different animal because of the brake heat and in most cases, cooking the tire bead.

As you saw on the NASCAR on FOX broadcast, I was just in shock that the top two guys, Hamlin and Kyle Busch, gave up the top two positions knowing that we were only going to get a restart with less than 10 laps to go. Also like I said on the broadcast, I can't wait to talk to Denny's crew chief Mike Ford to tell him how wrong I was in thinking that bringing Hamlin in for a pit stop was the wrong call.

It would have had to be the perfect storm for Hamlin's No. 11 car to come back to win that race and that, unbelievably, is what that team got. Let's face it, for a brief moment it was clearly Matt Kenseth's race to lose, but then he over-drove the corner and that opened the door for Hamlin. Go back and watch the last two laps, because there were a lot of things that had to fall into place for Hamlin to get that win.

Denny said in some of his post-race interviews that this was one of, if not the most, gratifying wins of his career. First, being a native of Virginia, we know how much Denny loves winning at Martinsville. Along with Richmond, it's like a home track for him. Second, when you look at the dismal season he has had to date and many had picked that team to be the one to dethrone the No. 48 bunch. Then throw in the fact that he drove in pain all day and is going to have his knee operated on this week and you can see where he is coming from making those statements about how gratifying this win is.

On top of all that, with less than 10 laps to go he had to be sitting there saying to himself, "We just gave this race away." They had led over 170 laps, but things looked pretty dark. But this is a classic example of how, whether you are in the stands or at home watching, it ain't over 'til it's over. Monday proved that until all the cars take the checkered flag, you really don't know who is going to come home the winner.


---
---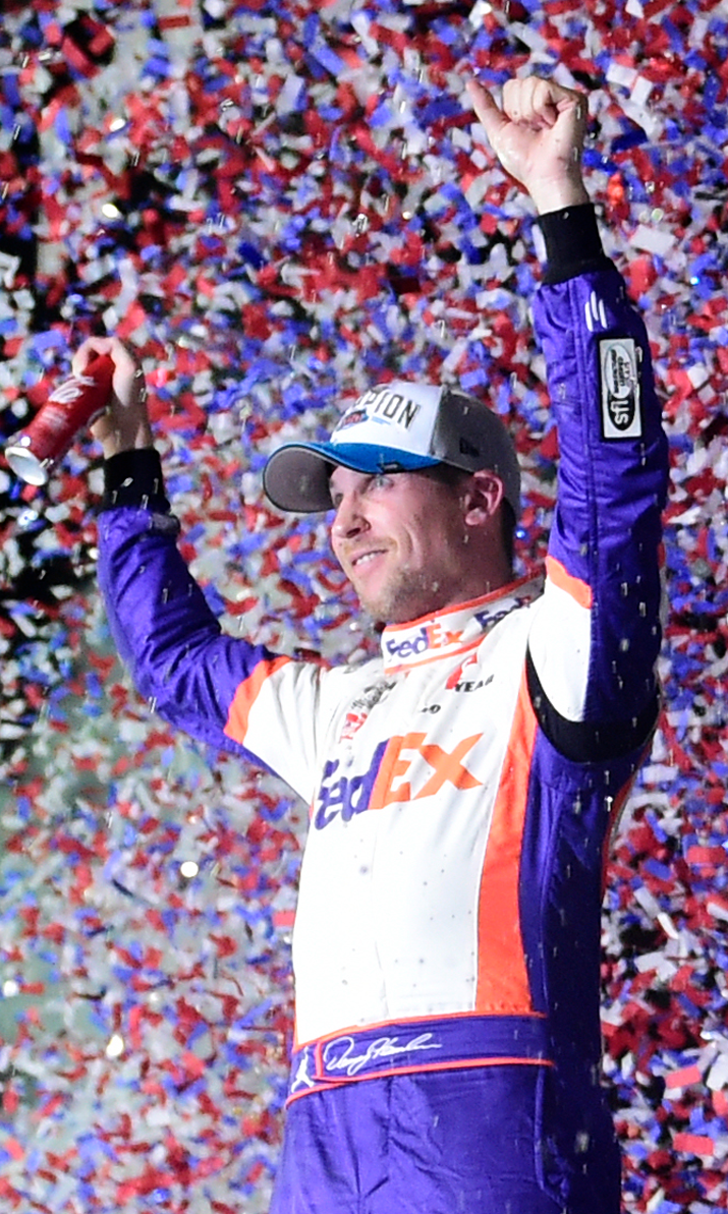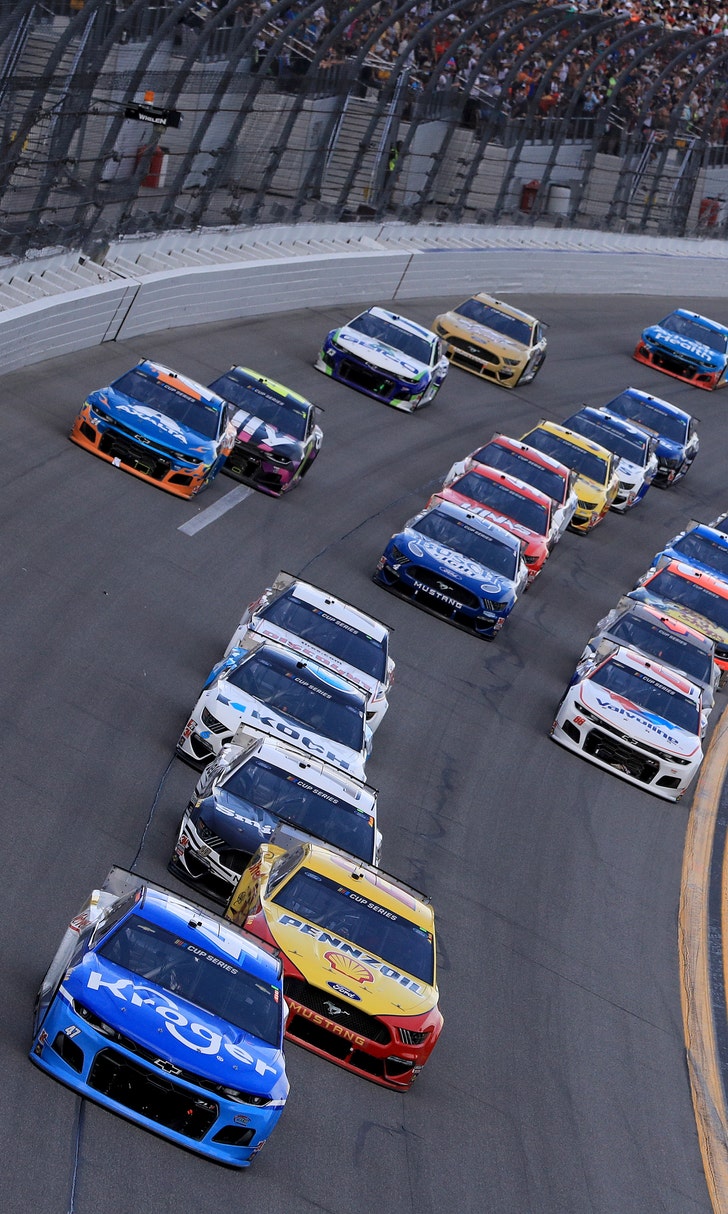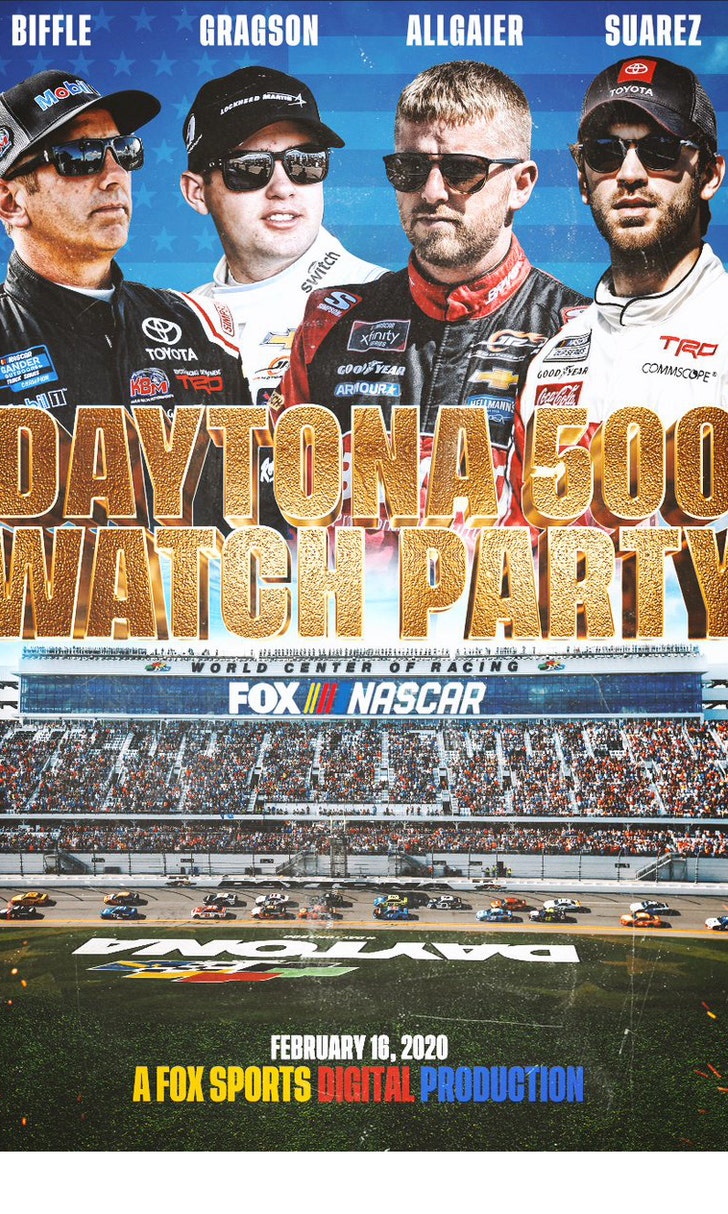 The Daytona 500 Watch Party!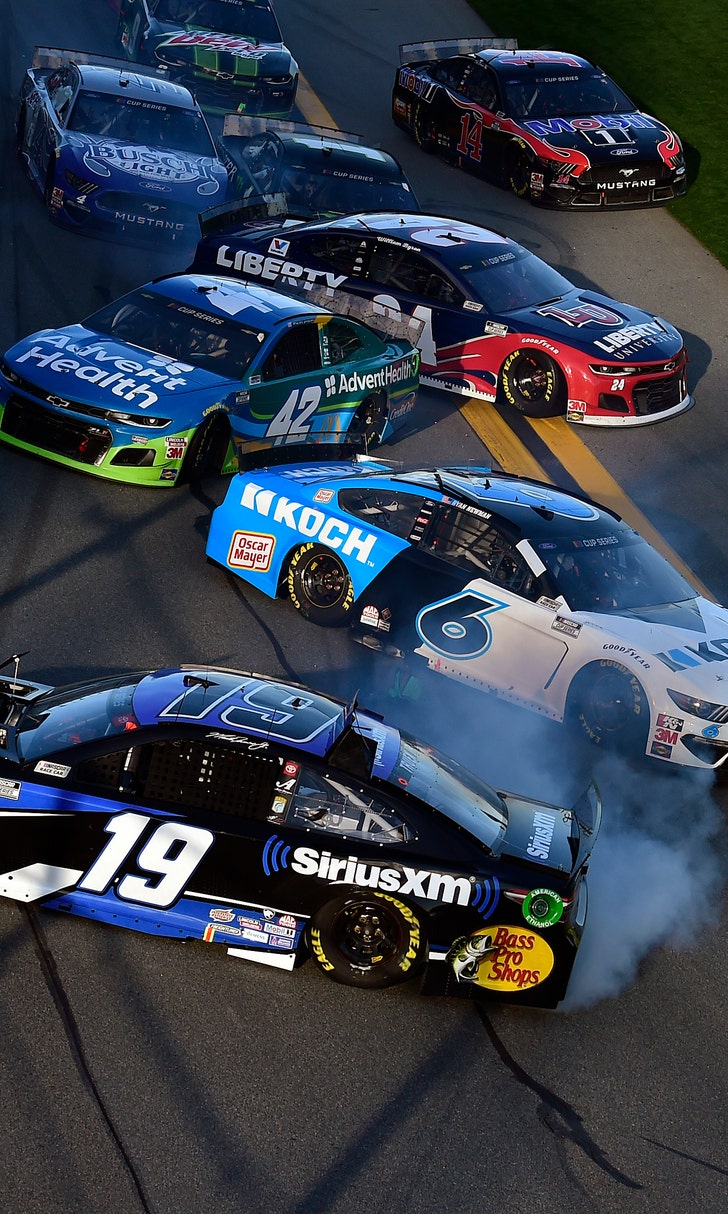 The Numbers Game At Daytona