NASCAR Cup Series
NASCAR Cup Series
Rivalries could spice up NASCAR
Published
Dec. 14, 2009 5:35 p.m. ET

The 2009 season ended with a bang - literally.

Denny Hamlin banged into Brad Keselowksi in the final Nationwide Series race, fulfilling his vow to wreck him before the season was over.

Then Tony Stewart and Juan Pablo Montoya banged into each other in the final Sprint Cup race. And then banged into each other again, netting Montoya a two-lap penalty.

Hopefully, neither incident will be forgotten.

Hopefully, they will carry over into next season, with grudges and hard feelings bubbling just beneath the surface.

Hopefully, those feelings will boil over and tempers will flare again, leading to two full-fledged rivalries.

Heck, a full-blown, all-out feud would be even better.

NASCAR doesn't just need heated rivalries these days; it needs some real, helmet-throwing, name-calling feuds, the kind that last for several weeks, or a whole season.

We got a taste of a couple with potential at Homestead-Miami Speedway.

The Stewart-Montoya tit for tat has already blown over, but that doesn't mean it can't be quickly resurrected with another nudge or fender-rub.

The Hamlin-Keselowski incident likely isn't over. Hamlin threw down the gauntlet when he promised to wreck Keselowski and then did.

Don't be surprised if they mix it up again in 2010 and keep running into each other until NASCAR steps in and puts a stop to it.

Let's hope, it doesn't come to that (NASCAR breaking it up, I mean).

Nothing adds drama to a race more than knowing that two drivers can't stand each other and there is at least a chance that they will run into each other - literally - on the track, and maybe even in the garage.

Here's a look at some natural rivalries that NASCAR needs to develop, and some with the potential to evolve into full-fledged feuds:

Kyle Busch vs. Jimmie Johnson

NASCAR needs someone to rough up its four-time champion, get under his skin and possibly even pick a fight with him.

Who better than top Bad Boy Kyle Busch?

Busch has a tendency for running into people, sometimes unintentionally, sometimes not. He has proven that he will use his bumper to win a race.

Imagine the fervor if he used it on Johnson.

Johnson is perhaps the only driver in the sport that fans like less than Busch, though for entirely different reasons. Imagine what it might do for Busch's popularity if he suddenly took out the defending champion and stirred up a rivalry with him. Busch would suddenly turn into the new Darrell Waltrip or Dale Earnhardt - drivers once widely hated who turned into fan favorites.

More than anything, NASCAR needs a driver capable of mounting a serious challenge to Johnson on the track. At age 23, Busch is the guy.

He has both the talent and the determination to challenge for the Cup championship. Once he shows a bit more patience and maturity, the trophy is his.

He will likely have to go through Johnson to claim it. Hopefully, he ticks him off on the way, creating perhaps the sport's biggest rivalry.

Kyle Busch vs. Dale Earnhardt Jr.

Sense a trend here?

Busch is such a wild man that he is capable of having more than one rival.

Imagine the spark he would ignite if he stirred up trouble with the sport's most popular driver?

When Busch punted Earnhardt Jr. out of the lead at Richmond two years ago, costing the sport's most popular driver a win, Junior Nation went ballistic. Busch nearly needed a police escort to get out of the track safely.

NASCAR needs that to happen again.

Picking on Earnhardt Jr. might not do much for Busch's popularity, but it would send shock waves through the sport, sending interest and TV ratings skyrocketing.

The history between the two has all the makings of a natural rivalry. It was Earnhardt Jr. who replaced Busch at Hendrick Motorsports. Team owner Rick Hendrick, in fact, gave Busch his release in order to make way for Earnhardt Jr.

Busch has already gotten the last laugh, exploding into a star at Joe Gibbs Racing while Junior can't get out of his own way. But the fact that Hendrick let him go still irks Busch.

He got in a subtle dig at Junior this year when he called his fans "crazy." He would, no doubt, welcome a chance to mix it up with the sport's golden boy.

Of course, Junior first has to become competitive enough to challenge him.

Kevin Harvick vs. Carl Edwards

These two nearly came to serious blows in the garage at Charlotte last year and probably still don't like each other.

Though he has a nice-guy persona, Edwards is extremely competitive and has a bit of a temper. And Harvick has a habit of rubbing it in when a driver makes a mistake and loves trading barbs with anyone.

He nearly found out the hard way not to mess with Edwards, a brute with the size and strength to play in the NFL.

Still, that has never stopped Harvick before. Simply put, he likes to pick on people.

Edwards would be a good one for him to go after. It could stir up a feud that might get explosive and have long-lasting affects.

Or, it might end quickly.

Tony Stewart or Kevin Harvick vs. Kurt Busch

Busch has feuded with both of them, mixing it up with Stewart in the NASCAR hauler last year and spatting with Harvick over a wreck a few years ago.

Busch got so mad at Stewart a few years ago that he nearly ran over one of his crewman on pit road.

Busch, another aggressive driver and fiery competitor, has been a magnet for trouble throughout his career. He tends to attract other mischievous characters, like Stewart and Harvick.

And he needs a rival just for the name-calling potential.

Tony Stewart vs. Jeff Gordon

This is one that started in 2000 and has bubbled under the surface for years.

The two former Indiana boys and sprint-car stars just don't like each other. They've raced each other hard over the years and are two of the sport's greatest drivers ever.

They got into a classic shouting match in the garage at Watkins Glen in 2000, and it carried over into 2001, when Stewart spun Gordon on pit road at Bristol.

They have had a few other minor spats over the years and have made little effort to become friends.

What could be better than two of the sport's titans getting into it one more time and racing into the twilight of their careers with a fight on their hands?

Juan Pablo Montoya vs. anyone

In his short time in NASCAR, Montoya has proven that he is as aggressive as they come and won't back down from anyone. In fact, he showed last year that he is not above being the aggressor.

Known for having a fiery temper in open-wheel competition, Montoya has already mixed it up with Harvick, Stewart and Kyle Busch.

He and Harvick had a classic scuffle two years ago, pushing and shoving and grabbing each other's helmet in the middle of the track at Watkins Glen.

Montoya is on his way to the top, and like Kyle Busch, he clearly doesn't care who he runs over to get there. He is ripe for a feud; the only question is who it will be.

Montoya, Stewart, Harvick, Edwards, the Busch brothers. They have all shown a propensity for mixing it up.

Jeff Owens is a writer for NASCAR Scene, which is published weekly, 46 weeks per year. Visit www.scenedaily.com for more information.

---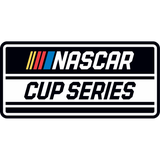 Get more from NASCAR Cup Series
Follow your favorites to get information about games, news and more
---