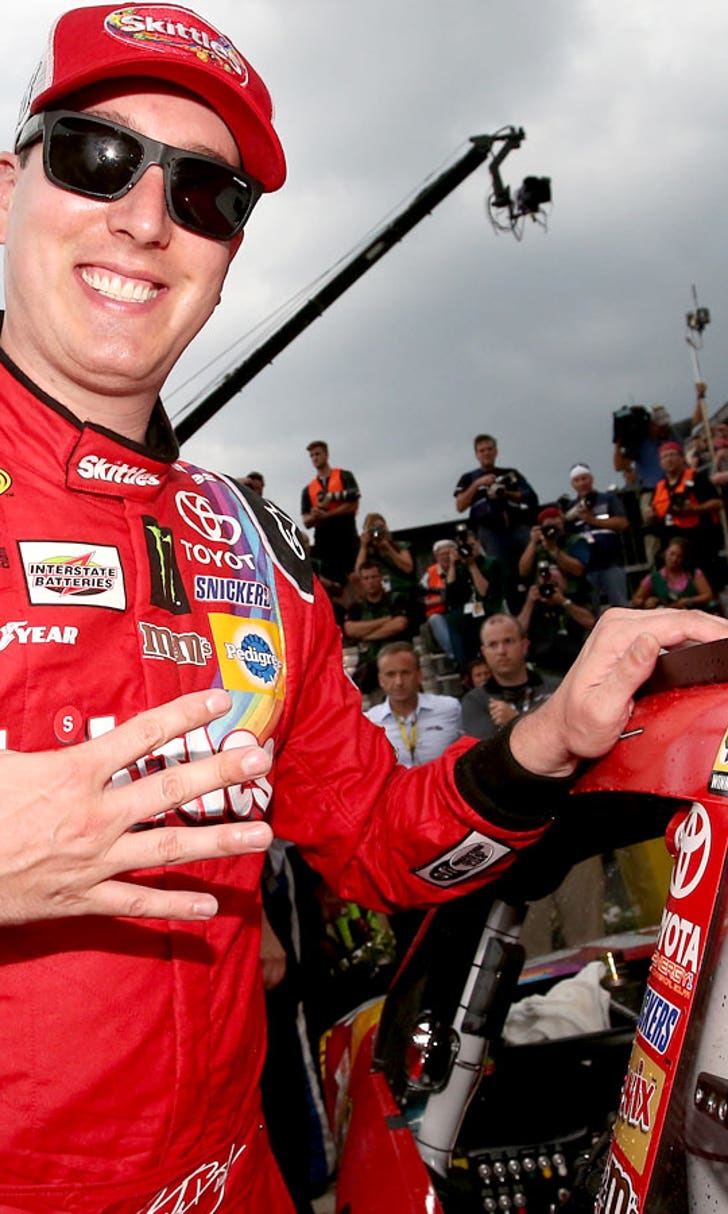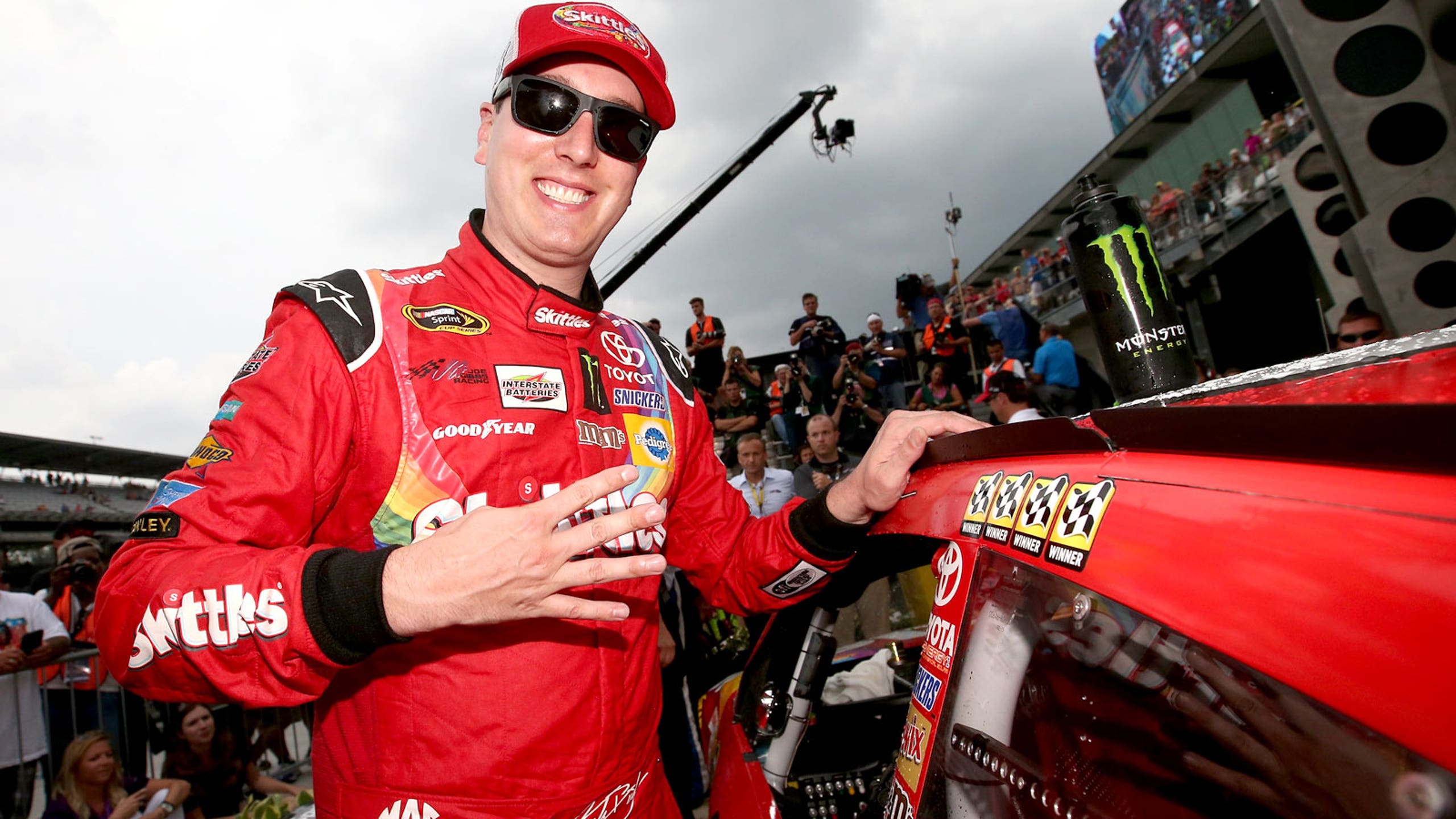 Red-hot Kyle Busch chasing rarefied air at Pocono
BY Jared Turner • July 29, 2015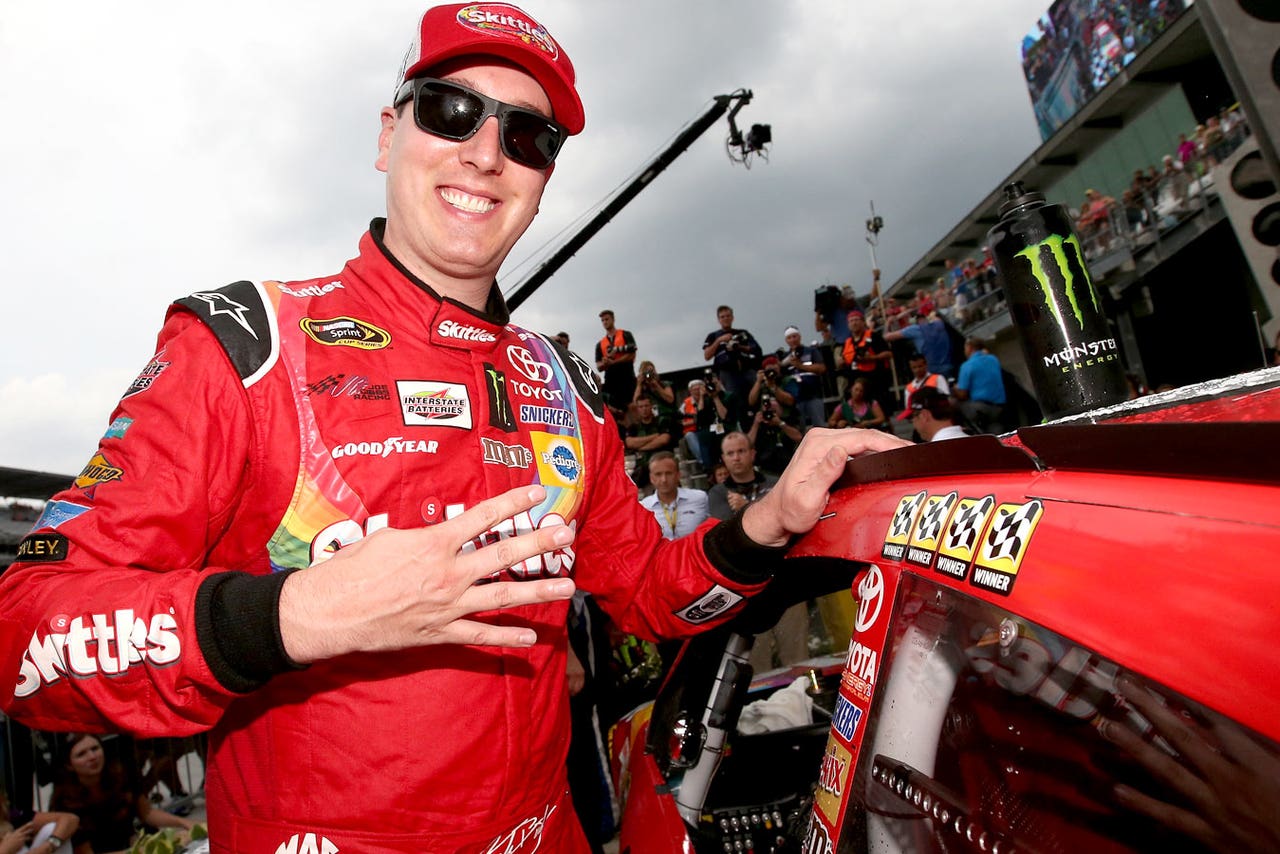 Kyle Busch achieved a major personal milestone in winning last Sunday's Brickyard 400 at famed Indianapolis Motor Speedway.
The next big item on Busch's agenda?
Busch, a winner of three consecutive races and four of the past five, will get the opportunity to march into even more rarefied air with the running of Sunday's Windows 10 400 at Pocono Raceway, a track where he's never been to Victory Lane in 21 starts.
Since the Chase for the Sprint Cup era began in 2004, Jimmie Johnson is the only other driver to record three or more consecutive wins. Johnson rolled up four victories in a row during the 2007 Chase on his way to the title, and prevailed in three consecutive races in the 2004 Chase.
Busch is the first driver in the Chase era to take three consecutive races during the regular season. Jeff Gordon is the only other active driver to win three consecutive races -- a feat he achieved three times.
"Someone showed me the other day, I guess the three wins in a row hasn't happened since Jimmie Johnson in 2007," Busch said this week on a national teleconference with reporters. "I think Jeff Gordon was before that, Mark Martin and Rusty Wallace maybe even before that in the early '90s. Three or four times since 1992 it's happened, so that's pretty special. It feels good to be in that group of names, and obviously those guys are all champions in their own right and have built the sport to what it is today.
"Hopefully for us and this 18 car, we'd love nothing more than to be able to go to Pocono this weekend and be able to capitalize on another victory and make it four in a row and knock off another racetrack that I have yet to score a win, so it would be pretty cool."
"It's a tricky racetrack to try to hit," Busch said of Pocono. "I'm not sure exactly what things or what traits you have to have in your car exactly, but I thought we had a decent run there this spring. I felt like we had a third-€' or fourth-place car. I messed up on a couple of restarts and finished ninth, so that wasn't too terrible, but you know, we definitely would like to get to Victory Lane there, for sure."
With it now virtually a foregone conclusion that Busch will gain the points needed over the final six regular-season races to move into the top 30 in the standings and in so doing lock up a berth in the Chase, he's not sweating the possibility of taking a major hit this weekend if something goes terribly wrong.
"Even if we had a bad day and finished in the 30s or 40s, it certainly wouldn't speed up our process of making the Chase, but we still have five more weeks after that where I feel like we have some really good tracks coming up that we can win at -- like Watkins Glen, like Bristol, Darlington, Richmond," Busch said. "Those places I'm really looking forward to, and who's to say that we shouldn't get any more wins?"
"The time that I was down and hurt, Adam and I, we still had an opportunity to spend time together, and we'd talk, and we'd talk about my rehab and what all I was going through, but then we would just talk about family stuff, how him and his wife and kids were doing and just what's going on at the race shop, all the guys and stuff like that, when I was stuck at home in bed," Busch said.
"But we always kept in touch. There was never a time and there was never a weekend that we weren't able to speak to one another. I think that really helps fortify a relationship as much as we could without me being in the race car, and then since I've been in the car, just trusting what he's doing and giving him all the feedback I possibly can and letting him go to work."
---
---