Recent incidents show life in the pits is perilous
BY foxsports • July 3, 2009
No one denies that pit road is one of the most dangerous areas of the racetrack.

When drivers speed into the pits in excess of 45 mph and attempt to parallel park in a 25-foot box with seven crewmen in position and 42 other cars whizzing by them at the same time, the scenario is dicey at best.


downlevel descriptionThis video requires the Adobe Flash Player. Download a free version of the player.


But is there anything NASCAR can do to lessen the risk in the midst of the chaos?

On Sunday, Kyle Busch collided with DJ Edwards, the rear tire changer on the No. 98 Yates Racing Ford, while exiting his pit during the competition caution on Lap 45. On Lap 153, Busch ran into the side of the No. 33 Chevrolet that was pitting two stalls away and flipped the team's jackman, Bill Ferguson, over the right front end of his hood and onto pit road. Ferguson's jack flew into the No. 78's pitbox — one stall ahead.

During the first incident, Busch said Paul Menard's car was at the back end of the pit box and "did not pull forward enough" to enable the No. 18 Toyota to get out cleanly. NASCAR penalizes drivers one lap if the car is parked on the line shared by the box directly in front of the driver, if the back end of the car is positioned in the box directly behind or if the right front tires are over the outside line of the box.

When Busch collided with Ferguson, 34, Bowyer was attempting to enter pit stall 16 while Busch was exiting pit stall 18 and continued driving through Pit 15, where the No. 78 team was set up.

"As Clint attempted to enter our stall, the No. 18 car was leaving his. Instead of checking up and letting Clint enter before he exited, he chose to drive through the No. 98's stall, our stall and the No. 78's stall," Ferguson said. "At this point I was committed to jumping off the wall when Clint was one stall away, as is customary. I thought Kyle would check up and let Clint into his stall, which typically happens in these situations. When I landed, Kyle was already in our pit stall, with Clint trapped on the outside of his car, and I had nowhere to go.




"I jumped in the air to try and take the load off my legs. Kyle's car hit me and took my legs out. I landed in front of Clint's car — on the other side of Kyle — while my jack landed in the next pit stall. I was a little banged up from it, but it could have been a lot worse."

Ferguson, a seven-year veteran crewman, was lucky to escape with a swollen knee and sore shoulder and wrist. He added that a couple of Busch's team members apologized after the incident, but he's yet to hear from the driver or crew chief Steve Addington.

Busch called the situation "a bad deal."

"All of a sudden the guys scattered into the box and I had to pick my way through," Busch said. "I couldn't stop or back up. Time on pit road is too precious.

"It's dangerous on pit road. But that's why the guys wear firesuits and helmets."

Larry Carter, crew chief of the No. 98 Ford, did not bring the incident between Busch and Edwards to the attention on his pit official. Bowyer's crew chief Shane Wilson did after the incident but there was no follow up involved.

"I don't know if it's something that you need to enforce because it hasn't happened that often," Wilson said. "It's just Loudon — It seems to happen a fair amount."







Check the (rule) books

According to the "Race Procedures" portion of the NASCAR rulebook, Section 9-11 "Lap or Time Penalties" (a lap or time penalty is the act during at Race of detaining a car and its driver for a certain time or number of laps, whichever is appropriate as determined by NASCAR officials), a lap or time penalty may be imposed when the competitor has violated the NASCAR rules, a directive from a NASCAR official, or a know pit road or race procedure, including but not limited to, intentionally causing or attempting to cause a caution period, aggressive driving, passing the caution vehicle, going above the pre-established blend line when exiting the pits, jumping the start/restart, passing to the wrong side (prior to or during the start/restart), passing after turn three on the "one to go" lap and verbal abuse of or inappropriate gestures to NASCAR officials.



Depending on the incident, NASCAR could consider a driver running into a crewman as aggressive, but that would be a judgment call. There is nothing under Section 9-11 or 9-15 "Pit Procedures During Race" that speaks to a driver hitting a crew member as a violation.



Under Section 9-15, there are two areas that should protect crewmen. Article C says: "A car will not be permitted to drive through more than three pit boxes entering or exiting their assigned pit box." Additionally, Article F says: "It is the responsibility of each driver to position his/her car within the assigned box. It is the responsibility of the crew chief to prevent all crew members from servicing the car until the car is within its assigned pit box."



Section 9-15-E says, "a crew member's foot must not touch the pit road surface before the car is one full pit box away from its assigned pit box or equivalent distance," which Ferguson followed. However, Bowyer could not reach his pit because Busch was driving through it. Eventually, Bowyer backed up on pit road, gave Busch the spot and then entered his pit.





— Lee Spencer, FOXSports.com




NASCAR Sprint Cup Series director John Darby says a driver could be penalized for aggressive driving anywhere on the racetrack (See "Check the (rule) books"). Darby doesn't believe any driver aims their car and flat-foots it, but admits there is a lot that goes on in 12 seconds during a stop.

"I've seen crew guys that do some really dumb things in the way they position themselves and stand with their back to the car without a care in the world," Darby said. "And I've seen drivers that could have cut the crew guys a little slack and 999 times out of 1,000 that's what happens. There's not a driver in this garage that wants to carry the weight of injuring a crewman on his shoulders. That's not what they're there for and it has nothing to do with timing. It's just something that you don't want to do.

"On the other side of that, accidents sometimes happen. When they do, we look at them and try to prevent them going forward."

Darby said the accident with Menard's crew was exacerbated by a last minute decision of the No. 18 Toyota opting to take four tires instead of two when the No. 98 team had anticipated that Busch was executing a full stop.

"You take your path accordingly," Darby said. "It's about positioning of the car in the boxes. It's about what the actual pit stop is. It might be about me trying to outguess you on the pit stops. There's a lot of factors that go into it which is why, quite frankly, we have as many pit road rules as we do to make that as safe as a place as we can."

Bowyer believes the driver is ultimately responsible to control his race car.

"You've got the steering wheel and you've got the pedals. You can either hit the brakes or hit the gas and the wrong foot went down," Boywer said.

"If there's a pit crew guy in front of us — whether it's your pit crew guy or somebody else's — that's somebody's life in front of you. You're not running. You're in a race car. You're in a vehicle. You got to do the right thing. If that was a car out on the racetrack — perfectly sideways — would (Busch) just drive through it? He needed to lift."

Matt Clark is the Director of Human Performance and Leadership Development for RCR. Before joining RCR two years ago, Clark had been a pit crew coach with Hendrick Motorsports for six seasons. Clark has seen his share of accidents occur in the pits and believes that NASCAR could take a stronger stance in policing pit road.

"We all know that once you step off pit wall its man versus machine and most drivers do a great job of looking out for the crew guys," Clark said. "What the video shows is that Kyle never lifted and that's where I believe he showed questionable judgment.

"Bill was banged up, but the incident could have turned out much worse. Accidents are bound to happen, but the ones that could be avoided should be looked at closer."

Last Sunday there were 12 violations on pit road. Two cars were busted for speeding, nine cars were sent to the tail end for pitting before pit road was open, one car was sent to the tail end for pitting early and speeding and Ryan Newman served a pass-thru penalty after he ran out of gas and his team had to push the No. 39 in excess of three pit boxes.

NASCAR lists 36 possible pit road violations but there is no penalty for running into a pit crew member.

NASCAR officials are assigned to each pit box to monitor everything from how the car lines up to whether all five lugnuts are on the wheel securely. Certainly observing drivers maneuvers around pit crews could be a manageable addition to the list.

"It's dangerous enough for those guys out there," Bowyer said. "In that situation he needed to let (Ferguson) get out of the way, bump him, whatever, not just completely not check up. It was a bad situation. It was the perfect recipe for a disaster. But when you have a pit crew member on foot — right in front of you — he doesn't have a roll cage around him. You can't run him over.

"You have to use good judgment. (Crews) have to use good judgment not to jump out in front of us racecar drivers and we have to use good judgment and not run them over. It's going to cost you on pit road. It is. But you can't hurt a guy. If (Busch) had killed that guy, he would have really wished he hadn't done that."
---
---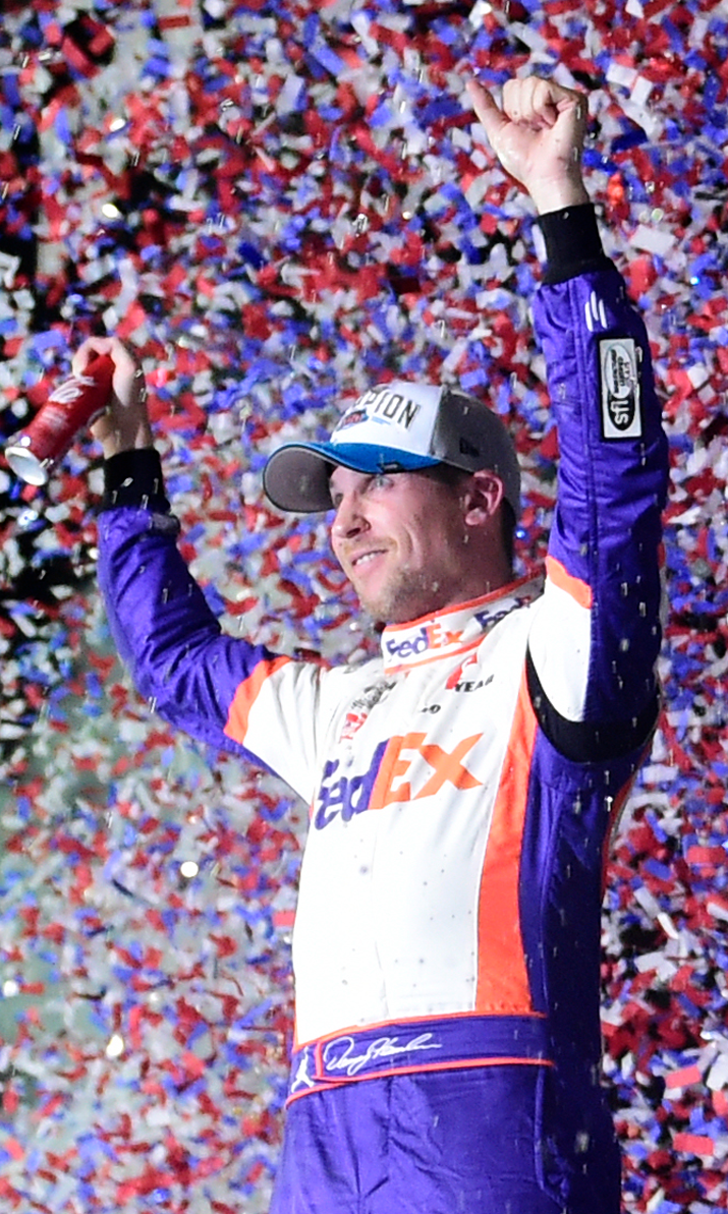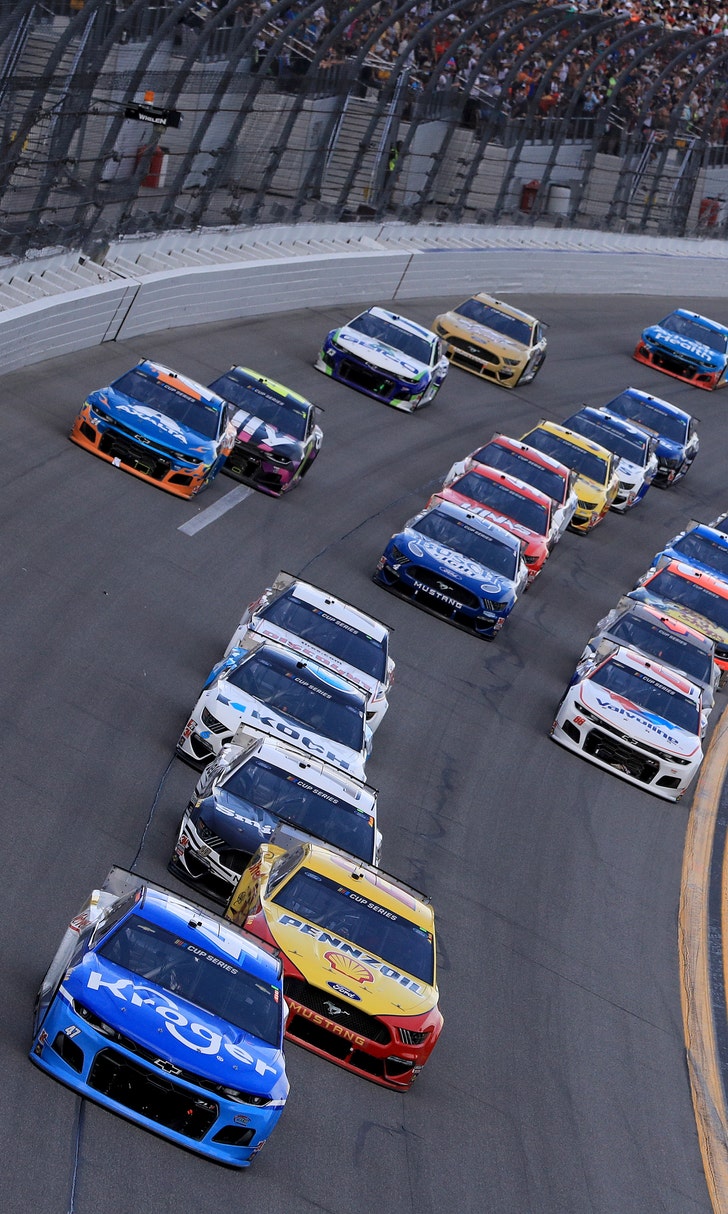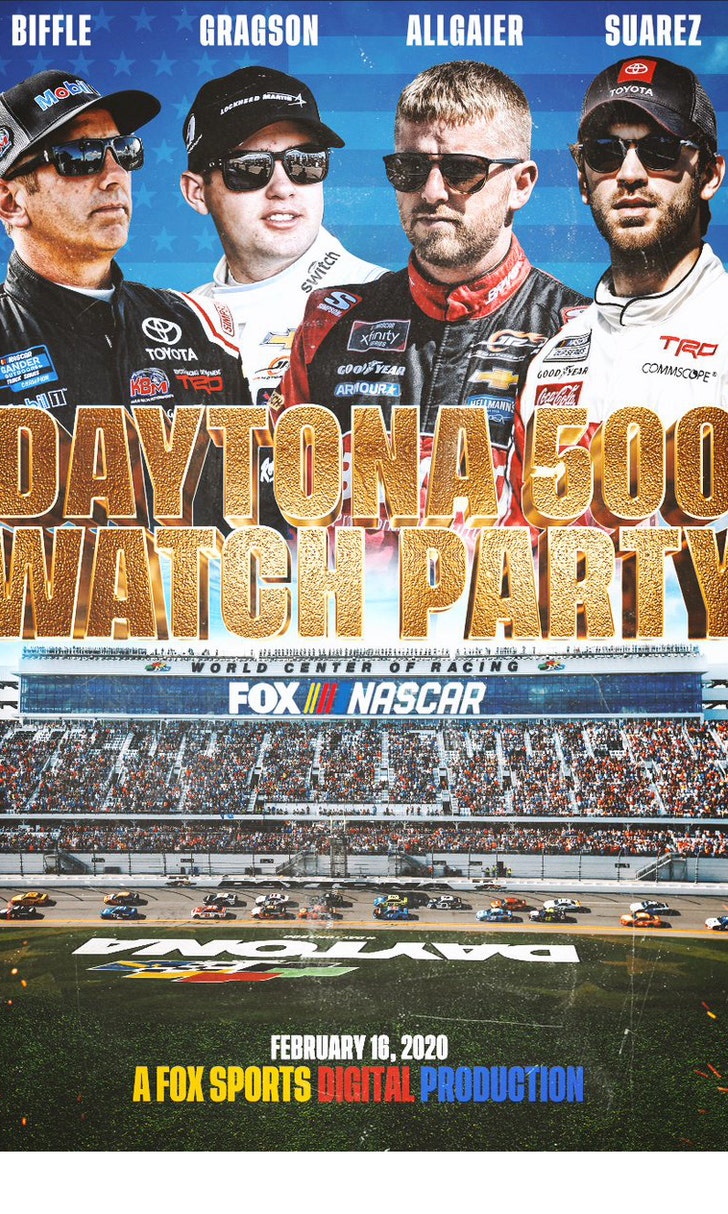 The Daytona 500 Watch Party!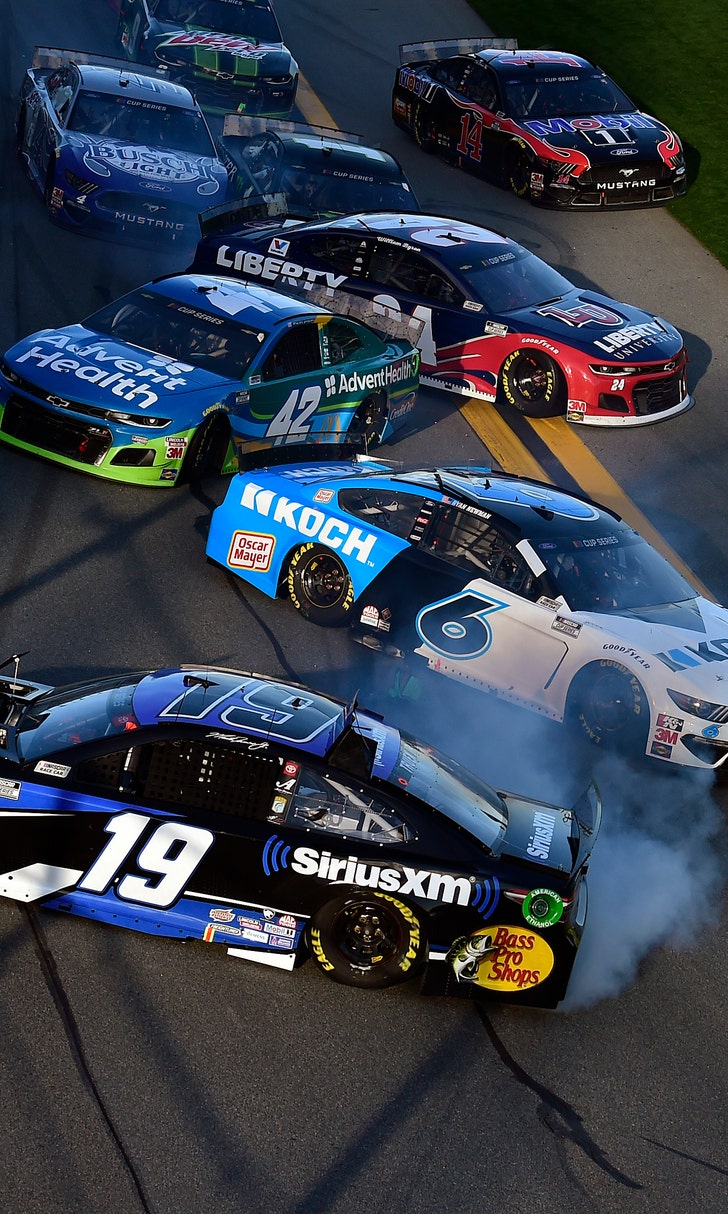 The Numbers Game At Daytona