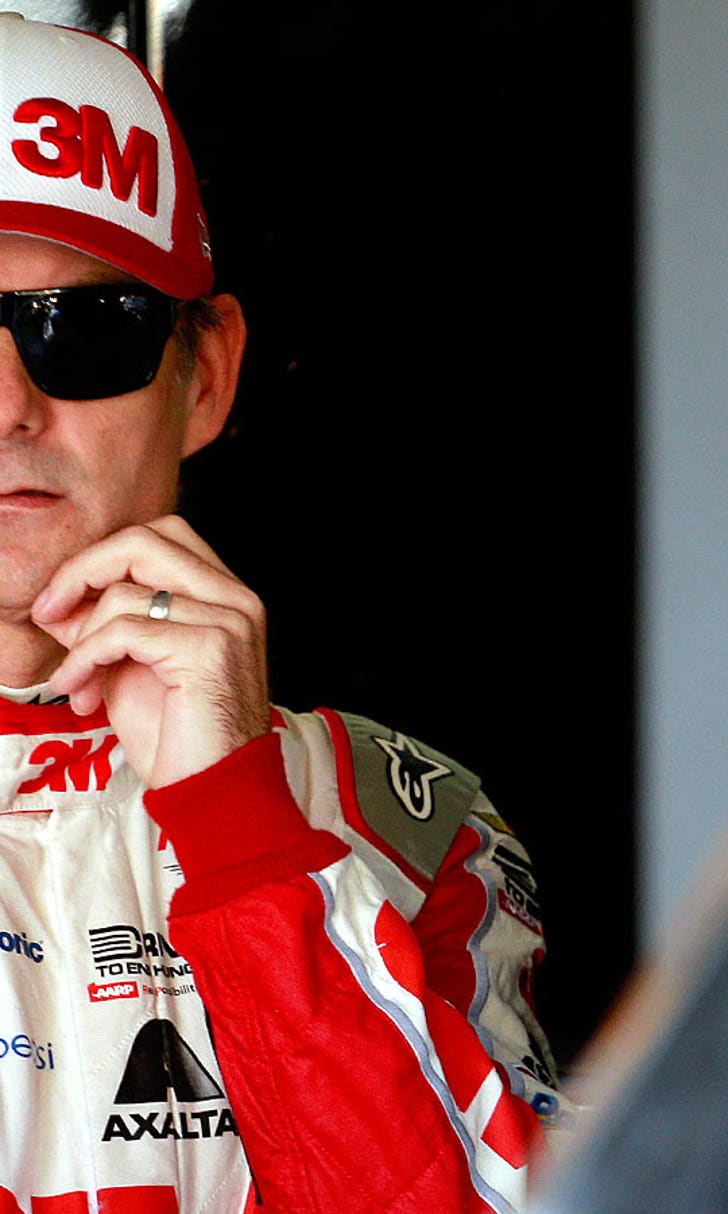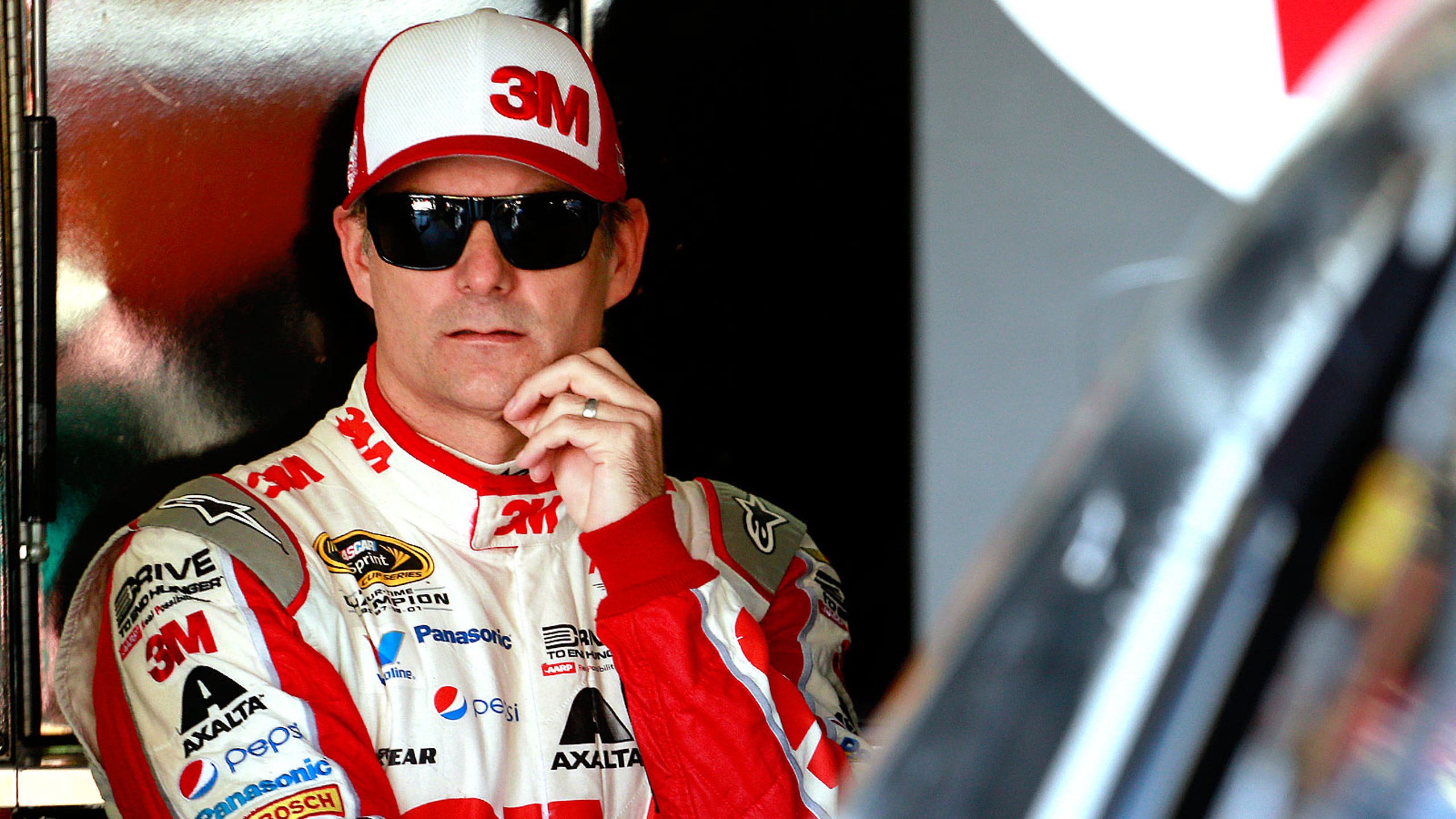 Reality check: Gordon ponders possibility of winless final season
BY Jared Turner • October 17, 2015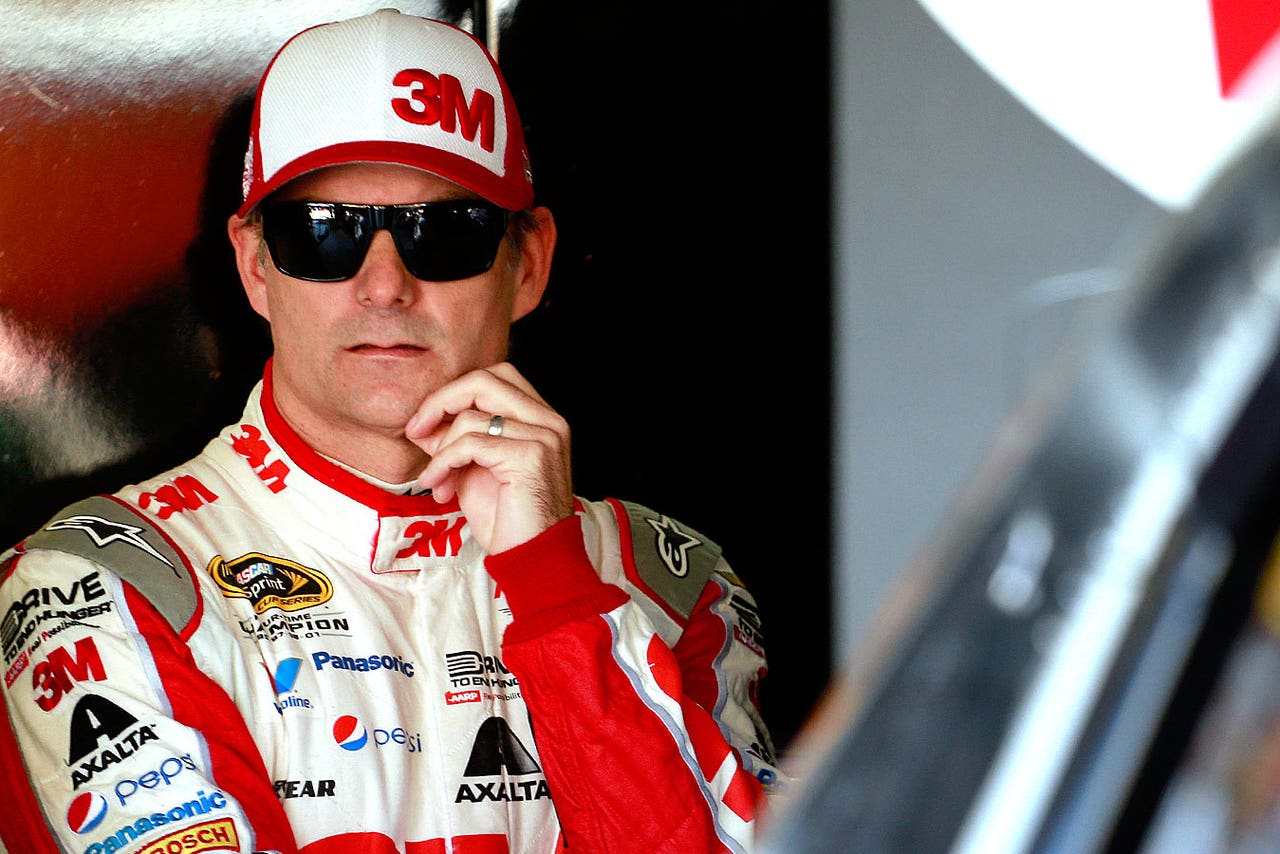 As the Sprint Cup Series prepares for Sunday's Hollywood Casino 400 at Kansas Speedway, Jeff Gordon remains squarely in the hunt for a long-awaited fifth championship in NASCAR's top series.
That's the good news for the Hendrick Motorsports driver.
The less-encouraging news -- and not-so-comforting news for many of his fans -- is that Gordon is in serious danger of failing to win a race in his final season.
The driver of the No. 24 Chevy has been shut out of Victory Lane in 30 starts this year, and has just six more opportunities to get there before calling it quits from full-time driving after next month's season finale at Homestead-Miami Speedway.
In fact, it's been more than a year since Gordon last pulled into the Winner's Circle -- which he did for the 92nd time as a Sprint Cup driver last September at Dover.
If Gordon is unable to put his drought to bed in the next six races, it will be just the third time since joining NASCAR's top division in 1993 that the California native went a whole season without winning.
While Gordon admits he is bothered by the prospect of possibily finishing out his legendary career with nary a trip to Victory Lane in his final season, he's remaining optimistic about the big picture.
"We want to win and I think we are capable of winning at certain tracks," Gordon said on Friday at Kansas Speedway. "I feel like we had a couple get away from us this year that we had a shot at winning.
"To me, being competitive is the most important thing. If you are not competitive at this level on a consistent basis, you are probably not going to win. Some of our competitors have really gotten the best of us this year as a whole, not just the No. 24 team, but Hendrick Motorsports. That is why we haven't gone to Victory Lane as much as an organization as I think we would like to this year. I think we have been making some ground on that."
In the past five races, Gordon has notched three top-10 finishes and come home no worse than 14th. In one of those races -- the Chase opener at Chicagoland -- the No. 24 machine led 41 laps and looked as strong as it has all season.
So Gordon is encouraged about the direction of his team led by crew chief Alan Gustafson, despite Hendrick Motorsports not placing any of its four drivers in Victory Lane since Dale Earnhardt Jr. won in early July at Daytona.
"We are peaking at the right time," Gordon said at Kansas. "We have tracks coming up that I think we are capable of winning at. This one is one of them I feel like. I think most important to me is being in championship contention at Homestead. If we win the championship without winning a race, I would be completely fine without winning a race. I will have no problems with that at all."
Indeed, one of Gordon's best chances to break through could come on Sunday at Kansas, where he's a three-time winner. Gordon won the first two Sprint Cup races the 1.5-mile track ever hosted -- in 2001 and 2002 -- and triumphed in the first-ever night race at Kansas held last year.
"I like this track," said Gordon, who will roll off sixth on Sunday's grid. "It just drives in a way that I just enjoy it. The transitions, the smoothness of the track, the grip level of the track, there is just a lot to like here. It was that way the first time I came here, and when you enjoy driving a track as much as I do this track as a driver, it allows you to not have to think too much about what you are doing out there, but just fine-tune on what you need out of the car. ... The first laps on the track, I'm like, 'Yes, good to be back here.' It's just a great track.
"There are a few tracks that are on the schedule that it seems like no matter what is going on with our team and our performance, you can always count on going to those tracks and being successful or having good speed. Martinsville is certainly one that comes to mind, but outside of the short tracks, this is one of those tracks for me as well."
---
---