NASCAR Cup Series
NASCAR Cup Series
Rain adds wrinkle to Atlanta strategy
Published
Sep. 5, 2011 1:00 a.m. ET

So you're waiting, wondering when racing will commence at Atlanta Motor Speedway again.
With the remnants of Tropical Storm Lee lingering in the Peach State for the next couple of days, NASCAR elected to postpone the AdvoCare 500 until 11 a.m. ET on Tuesday.
NASCAR president Mike Helton had this forecast when the decision was made Sunday night: "For the next 36 hours . . . it's about 100 percent chance in this area with more than likely three, four, five inches of rain, high wind and all the things that creates dangerous situations with weather."
"We'll have respect for that and reschedule this race," he added.
For race teams, the choices were simple: Stay in Atlanta, head back to North Carolina to work on cars for upcoming races or simply make use of the holiday.
"We're in pretty good shape for Richmond, so we're taking the day off," said Todd Parrott, crew chief of the No. 9 Stanley Ford driven by Marcos Ambrose. "Our Richmond cars are ready to go. We planned on taking the day off, anyway, so the shop is closed. So we came home to spend time with our families."
Richard Petty Motorsports, Joe Gibbs Racing, Hendrick Motorsports and Roush Fenway Racing all chose to go home. Red Bull Racing and Richard Childress Racing were two of the organizations that stayed in Atlanta.
"We thought about driving home, but by the time we got back home, we'd have to come back on Monday night," said Shane Wilson, crew chief for the No. 33 Chevrolet driven by Clint Bowyer. "So we're just hanging out down here on Labor Day weekend."
Bowyer will start second once the race finally rolls. He says the two determining factors for adjusting the car will be time — how long the cars have sat — and weather conditions. For crew chiefs and engineers, too much time on their hands can lead to creative decisions or perhaps a little second-guessing.
"For us, we usually change our minds from day to day, anyway, so I'm sure there's something I would change today rather than not," Wilson said. "It depends on how much it rains. If it's overcast, I'd probably make a change. If it's going to be sunny out, I'll definitely make a change.
"I kind of have to wait-and-see how the weather is going to look like, if we think we're going to race at 11 or not — that still kind of looks iffy. If we do, it will probably be overcast. If we wait until Wednesday morning, it could be a nice sunny day. There will likely be changes when we decide when we're going to run. Sitting around today, I'll probably think of something different that I would do from the other day."
Given how quickly track conditions change at Atlanta, crew chief Steve Addington put a very flexible setup into the No. 22 Penske Racing Dodge. Driver Kurt Busch is eighth in the point standings. With a win and a 60-point cushion, the team should be safely in the Chase for the Sprint Cup field. Busch, who qualified 10th, has won two of the past four races at Atlanta Motor Speedway. But having not finished two of the past three races this season, he could use a bit of momentum before the final 10 races of the year.
"We've built some adjustment into it, and that's knocking spring rubbers in, pulling spring rubbers out, doing whatever we have to," Addington said. "Adjusting wedge and track bar stuff. That's just something we'll have to do as track conditions change on us, and we do that every week.
"With where we practiced the other evening and our car was pretty good, and then we practiced in the heat of the day with 25 degrees hotter track temp. Atlanta is real sensitive to that, so it's a deal where you have to adjust to it. Your car is not going to be as good in the daytime. It's going to be a freer racetrack. We've got adjustability in the car. We'll have to start the race and make it to that first run and then adjust on it from there."
Addington is concerned about the quick turnaround before next Saturday's race at Richmond International Raceway. Since the earliest the race could run is Tuesday, teams will have only two days maximum to make final changes before loading the trucks and heading north.
"It just makes a short week going to Richmond for our engineers, do some stuff to our Richmond cars on pull down rigs and things," Addington said. "That's just part of it. We'll have to adjust to it. It's just part of racing that we've had to adjust to before. We'll send a guy home if we have to if we are here a day or two. It'll all work out."
Because Wilson has his cars prepared for Richmond and the team is nearly finished with its cars for Chicagoland Speedway — the site of the first Chase race — will he use Monday for a spa day?
"I wish," Wilson said with a chuckle. "It was going to be a 'sitting by the lake, have a couple of beers day,' but now it looks like I'll be catching up on working out — maybe catch up on a couple of workouts.
"Even though we're not in the Chase yet, we're preparing like we are. Our cars are ready to go."
---
---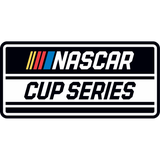 Get more from NASCAR Cup Series
Follow your favorites to get information about games, news and more
---