NASCAR Cup Series
NASCAR Cup Series
Raikkonen cautious in NASCAR debut
Published
May. 20, 2011 1:00 a.m. ET

Kimi Raikkonen's adventures in NASCAR will come one race at a time.
Raikkonen isn't rushing into any specific plans yet. Instead, on Friday he was focusing on his debut run at Charlotte Motor Speedway and moving forward from there. That paid off with a finish of 15th. He wheeled his Kyle Busch Motorsports entry past crashes and spins and into a secure spot in the field.
Now the question is, when will he race again.
Throughout Friday, Raikkonen offered insight into just how much of a transition he was being asked to make.
"I wanted to see how it is, how it feels, how I do here," Raikkonen said after taking his first laps in practice at the track Friday. "So if I completely suck here, there's probably no reason to come back, but hopefully it goes better than today."
Raikkonen, 31, struggled in practice Friday before rallying in the race.
He spent the day learning the nuances of the trucks. He followed behind Kyle Busch to get a feel for the preferred line around the track. During first practice he completed 24 laps with a top speed 172.717 mph -- the 30th fastest speed of 36 competitors. In the final session, Raikkonen scraped the wall on his second run but returned to the track to finish practice. While he did not improve his fast lap (171.587 mph) or his position on the speed chart, Raikkonen told the team the truck felt better on that final run.
Busch, a team owner and multi-race winner in the series, comparatively ran top laps of 178.808 mph and 176.673 mph in the final session.
Busch accepted some of the responsibility for Raikkonen's inability to get up to speed early on the 1.5-mile track due to difficulty with the handling.
"We were fighting with our stuff today, mine as well as Kimi's," Busch said. "Our front end, when we would turn the steering wheel, it would react too fast and the rear would kind of swing around. We were trying to get the rear end of the truck in the racetrack and in doing so, you try to do that without making the front end then too tight.
"You're trying to make a balancing act and the tires are kind of hard. Seemed like they were a little bit slick, especially when the sun kind of came out. It makes for an interesting feel going around the racetrack."
Busch, who would end the night with his 28th Truck win, including his fourth at Charlotte, felt Raikkonen's early laps were "okay" but there was still room for improvement. That is clearly to be expected for a driver preparing to make his debut.
"We're a little disappointed that we're not higher up on the speed charts with him," Busch said. "We feel like that's maybe more our area than his area. I know he knows how to drive a car -- we've seen it already."
Raikkonen said his biggest challenge is knowing what the driver wants from each individual car at different racetracks, then finding that sweet spot.
"It looks quite similar, the circuits here, but it's not," Raikkonen said. "You have to learn all the best things on every circuit and what you can do and the best lines. That really comes with the knowledge and experience.
"We try to survive through the day and try to do the best that we can and hopefully we are much smarter and we know more things after that."
The former Formula One champ won 18 races in that series over nine seasons but is currently competing in the World Rally Championship. Raikkonen said the transition from F1 to Rally racing was more extreme than the transition in jumping into a truck following Rally cars.
"From Rally coming here is kind of not such a difficult thing (that) it was from Formula One to Rally," Raikkonen said. "But I'm still learning. I haven't driven (at Charlotte) once -- first time today here. It wasn't a very good day but you have to start somewhere and improve. Hopefully, qualifying for the race we can do better."
Raikkonen has sparked interest from many in the NASCAR community, including its most popular driver Dale Earnhardt Jr. Earnhardt said he'd "watch the Truck race regardless" of Raikkonen's involvement but the Formula One driver's participation made it must-see TV.
"When something like that happens, a guy like that coming into the sport that goes to the top of your list of interests when you are trying to tune into the event and see how he's going to do," Earnhardt said before the race. "I really want him to have success. I hope that he runs well and enjoys his experience. I like to see people come in and get opportunities. I like to really see people that come in and have never seen our sport, heard about it and maybe heard good and bad things about it and come in here and leave with a great impression.
"That makes me feel good. That makes me feel proud of being a part of it for as long as I have. I think that he will get a good impression. I think he'll enjoy what he is going to get himself into."
Raikkonen became the sixth F1 racer to make the move to stock cars including fellow champion Jacques Villeneuve, Juan Pablo Montoya, Nelson Piquet Jr., Scott Speed and Narain Karthikeyan.
The greatest difference between Raikkonen and other former F1 participants testing the NASCAR waters is the Finn's desire to seek out the best equipment in whatever division he wants to compete in before taking the next step.
On Friday, Raikkonen said there were no "big plans" regarding his future race endeavors but expressed interest in the Sprint Cup Series.
"This weekend and then hopefully next week here and then after that there's no really big plans yet, so hopefully I can get to run some Cup races," Raikkonen said. "That would be nice. But there's not (an) awful lot (of) planning to (be) done and I really don't want to hurry up in a situation and try to do the best now and see what happens."
While Raikkonen did not mention additional Truck or Nationwide series races, team sources say the driver's representative reached out to organizations seeking a road-course race for the NNS. For right now, however, Raikkonen's concentration is finishing the Rally season.
Apparently the key for Raikkonen's next move is how much money he can bring to the table. He's spoken with both Turner Motorsports and Red Bull Racing in regards to racing in the Nationwide Series and could appear in that series as early as next week. One manufacturer said "it will take a lot of money to get the program off the ground." NASCAR officials said that Raikkonen is approved to run a Nationwide car at Charlotte.
"I have always planned to do the Rally this year so this is really when I have time, but the NASCAR I wanted to see how it is, how it feels, how I do here," Raikkonen said. "I don't know yet. Like I said, we go day-by-day and see how it goes and what comes in the future it comes. I have no plans for next year so it's too early to think about it.
"There's not an awful lot (of) planning done. I really don't want to hurry up in a situation and try to do the best now and see what happens."
---
---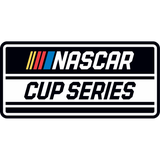 Get more from NASCAR Cup Series
Follow your favorites to get information about games, news and more
---