NASCAR Cup Series
NASCAR Cup Series
Ragan ready for new ride in Cup
Published
Jan. 16, 2012 12:00 a.m. ET

Front Row Motorsports is bolstering its lineup by adding David Ragan to drive the No. 34 Ford Fusion in the NASCAR Sprint Cup Series.
Front Row veteran David Gilliland will remain with the organization in its second entry, the No. 38 Ford Fusion.

Ragan joins Front Row after a 2011 season in which he earned his first career Cup win, which came at Daytona International Speedway in July, as well as two pole positions. The 26-year-old earned eight top-10 finishes, four of them top fives. His No. 34 team is locked in to the starting lineup entering the 2012 season, including a guaranteed starting spot in the season-opening Daytona 500. 
"Front Row has made great progress in the last few years, and I look forward to helping them advance to the next level," Ragan said. "I think the team appreciates what I can bring to the table, and I think it's a good opportunity for both of us. I've also enjoyed a long relationship with Ford and I'm glad that I'll get to keep working with them."

Gilliland returns for his third season with Front Row and his seventh in the Cup series. His team is also locked in to the field entering 2012. Last season, Gilliland finished third in the Daytona 500.
"We've gotten better year to year and even week to week in the time I've been with Front Row, so I'm excited to be back for a third year and to have David (Ragan) as a teammate," Gilliland said. "It's good to be back in the 38 car, too. It was my dad's number, and I've also had some pretty good days at the racetrack with that number on the door."

Front Row Motorsports, which is owned by restaurant and transportation entrepreneur Bob Jenkins, enters its fourth full-time season in the Sprint Cup Series. In 2011, the team earned one top-five and two top-10 finishes.
"I am committed to building a competitive race team by employing the same fundamental business principles that have worked for my other successful endeavors, and it all begins with the people," Jenkins said. "We took some pretty big steps in our race program last year and adding David Ragan is another giant step in the right direction.

"When you look at some of the large, storied teams in NASCAR that have been running for decades, we're still pretty young by comparison. But I like the upgrades we're making and the improvements we're seeing, and I am confident we will be able to compete with them on a consistent basis in the not-too-distant future. Ragan is a proven competitor and race winner, Gilliland had a really solid season for us last year, Roush Yates engines are the best in the sport, and Ford continues to provide invaluable support, so I feel like 2012 is really going to be our year to step up to the next level. Plus, I now have two Davids to engage Goliath, and we know how that day ended."

Sponsorship for the Front Row Motorsports entries is being finalized and will be announced soon.
---
---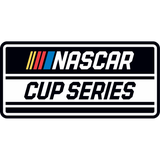 Get more from NASCAR Cup Series
Follow your favorites to get information about games, news and more
---