NASCAR Cup Series
NASCAR Cup Series
Qualifying will be critical at Bristol
Published
Aug. 23, 2012 1:00 a.m. ET

So we are at one of my all-time favorite tracks this weekend — Bristol Motor Speedway. Fans have been asking all week who I think might have an advantage. My answer is simple: the drivers who qualify in the first two rows to start Saturday's race.
This race track is going to be tricky, especially at the start. I have talked to the teams and drivers who were there for the recent tire test, and they say qualifying up front will be the key to success. If the track is as tough to pass on as they tell me it is, track position will be critical Saturday night.
Before they redesigned the race track, the records show that the drivers who qualified up front did extremely well. After they made the changes to the track and created that extra groove, it all changed. Tony Stewart said the drivers who are in the upper groove will beat those who are headed straight for the wall. If what Stewart said is true, that puts Bristol back the way it used to be.
That's going to be really challenging and just heightens the unknown that we have been telling you about as the Bristol date got closer. The track might be back to the way it was when it was also an unknown. When we used to roll into Bristol, we viewed it as a land mine because if you weren't prepared or got caught up in someone else's problems then you figuratively and sometimes literally watched your championship hopes go up in smoke for that season.
I really believe we will see the return of the Bristol fireworks Saturday night. If it all works out the way everyone is hoping, then ticket sales for next year will be off the charts because people will want to see the wild action.
As if that weren't enough, don't lose sight of the fact that Bristol marks the start of the last three races of the regular season. Tensions, tempers and desperation are already at fever pitch. Add those ingredients into that concrete blender, and watch what comes out.
I promise you, every crew chief worth his salt is preaching to his driver and team that the car has to be perfect for qualifying. You have got to start up front if these changes really have affected the track. If I, as a driver, can qualify well, then I have given myself somewhat of an insurance policy.
The other benefit from a great qualifying run is being able to pick your pit for the race. Never underestimate at Bristol how a great pit selection can help your cause. There are a lot of intangibles that come into play. Hopefully, you are fast off the truck and you get a late qualifying draw. That possibly will give you a cooler track surface, which translates into better grip and faster speeds.
Like the days of old, the second thing these crew chiefs will be preaching is preparation if things go bad. You have to be ready if your car gets damaged. For drivers who are teetering on qualifying for the NASCAR Chase for the Sprint Cup, a DNF would be the proverbial kiss of death.
So you simply can't afford to roll into Bristol and not have a "crash plan" ready to implement it if you are dealt those kinds of cards. Last year proved to the NASCAR world that every position and point is valuable. If you don't believe me, ask Carl Edwards, who ended up in a tie with Tony Stewart in points but lost the championship based on wins. If Carl had only finished one spot higher in the first 26 races of 2011, he would be the defending Sprint Cup champion.
For the teams well outside the points race, now is the time to identify your weaknesses in preparation for 2013. It would be ludicrous for anyone who knows they are out of the Chase for 2012 to wait until next year to try to work on their problem areas.
If there is a chance to hire someone from another team that is having a so-so year, now is the time to strike. Trust me, there are some very good pit-crew members and shop mechanics who aren't happy where they are. Maybe they have high hopes of running up front or racing for the championship that simply didn't pan out for their team this year.
But the key is identifying your weaknesses. It doesn't matter what the area is — engineering, shock specialists, tire changers, etc. — you obviously have to identify the problem before you can determine the best way to address it. Once identified, now is the time to go after the folks you earmark as wanting to get over to your team.
If you can get someone who can make an instant difference, then who knows, maybe you still can put up a win in these final 13 races. That win will carry you through the offseason and the holidays as you prepare for 2013. A win or resurgence in competitiveness never hurts your sponsorship situation either. In all my years in NASCAR, I have yet to find a race team that told me they have enough sponsorships and money.
Getting results now gives your marketing and agency people something positive. They have proof that the team is actively improving itself and can use the better finishes to prove it. So now is the opportunity for those outside the championship run to turn heads. Better people will translate into better performance. Better performance will translate into better sponsorship. All that combined adds up to winning, and that's what NASCAR racing is all about — winning!
---
---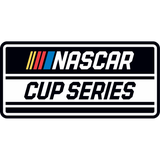 Get more from NASCAR Cup Series
Follow your favorites to get information about games, news and more
---