Qualifying dampens Stewart's week
BY foxsports • November 19, 2011
For all the show of confidence and championship attitude during a beachside media blitz earlier this week, Tony Stewart fell flat on the track Saturday while title rival Carl Edwards issued his strongest statement of the weekend.
Stewart will roll off 15th Sunday in the Ford 400 NASCAR season finale — his worst starting position in the past six Chase races — while Edwards will defend his slim three-point championship edge starting from the pole.
"I'm not known as being much of a qualifier,'' a noticeably more subdued Stewart said after the afternoon qualifying session. "Fifteenth, I'm pretty content with. I think we're going to be all right — we just have to wait until tomorrow.
"It would be nice to start on the front row, but I've got 13 poles in 13 years and I've won 42 races.
"Don't start etching his name on the trophy yet."
As you might expect, Edwards was more upbeat, a demeanor originating from nearly the first lap of practice Friday morning. Edwards was second fastest Saturday in the rain-delayed opening round of practice. Then he was so confident with his No. 99 AFLAC Ford that he parked it early in the final "Happy Hour" session.
While Edwards was laughing with his crew and signing autographs for fans, one garage stall away, Stewart's team was making use of every minute available — making long runs in race trim and furiously tweaking what was at one point a 27th-place car.
"They're either going to look like geniuses doing that, or not,'' Stewart said of the different approaches to practice. "You look at how many laps we ran and spent a lot of time trying to find the combination for race trim.''
Stewart won the first two races of the 10-race NASCAR Chase for the Sprint Cup from the 26th and 20th starting positions.
And while a pole-winning lap isn't a win or even a championship-gimme, you can't argue that Edwards' effort was at least a good way to start the weekend.
"I don't know if I believe in fate, but I do believe things happen for a reason,'' Edwards said. "I do believe whatever you encounter, you have to treat it as if that's just the way things are supposed to be. This is going really well so far, and hopefully this (qualifying run) helps us all race.
"We still have to run this race. I'm not counting anything yet. We're going to keep our heads down and work hard . . . if anything, this is just good for our morale and we can sleep easier.''
And that's exactly what Stewart, a two-time champ, had wanted to avoid, boldly proclaiming weeks ago that his proximity should keep Edwards up at night.
Stewart, who has won four of the nine Chase races this year, promised he would make things tough for Edwards, who is looking to claim his first Sprint Cup title. And Stewart has delivered so far.
This week, Stewart declared that he'd wreck his own mother if it meant the difference in winning a championship, and he playfully offered to show Edwards the championship trophy in Las Vegas next month during the Champions Banquet.
"After sitting in the media deal the other day, I was having fun talking with him (Edwards),'' Stewart said, his bravado growing the longer he spoke with reporters Saturday afternoon. "He's kind of an easy target. It's like bringing a knife to a gun battle. It's been a fun week. He's a fun guy to pick at.
"But he is a good race car driver, and that's what we have to face.
"We've got the one-lap deal (qualifying) out of the way. Now we have to worry about the 400 miles.''
---
---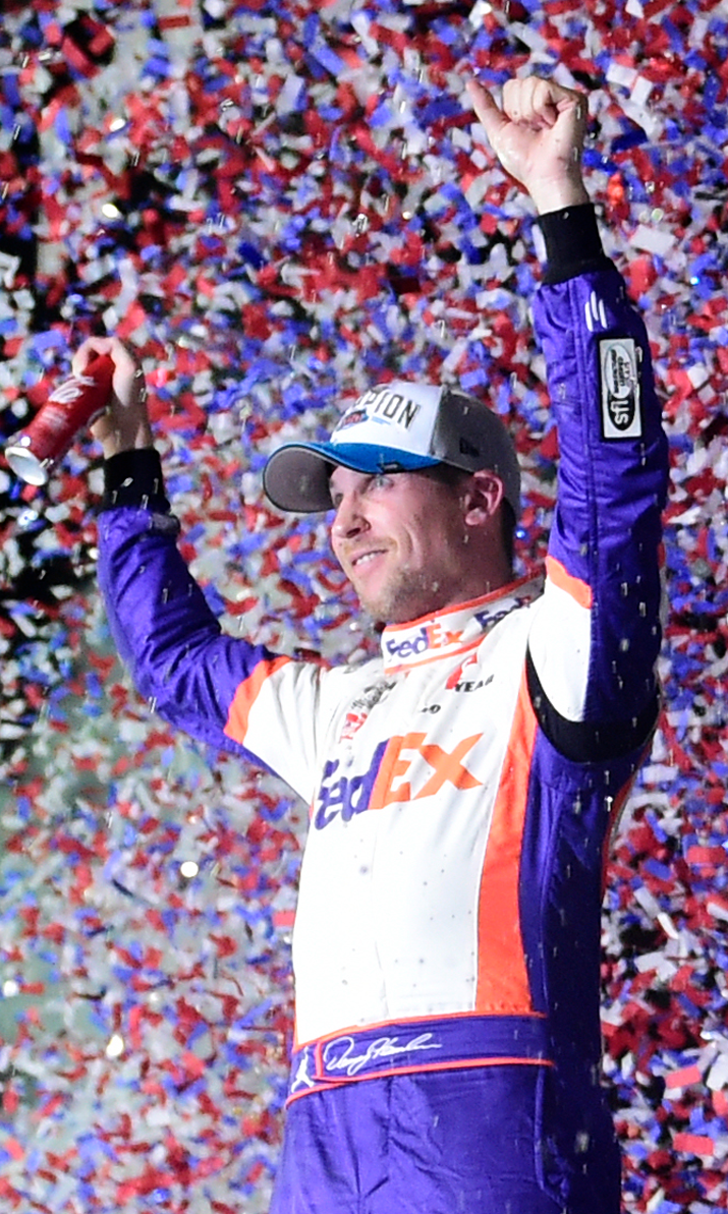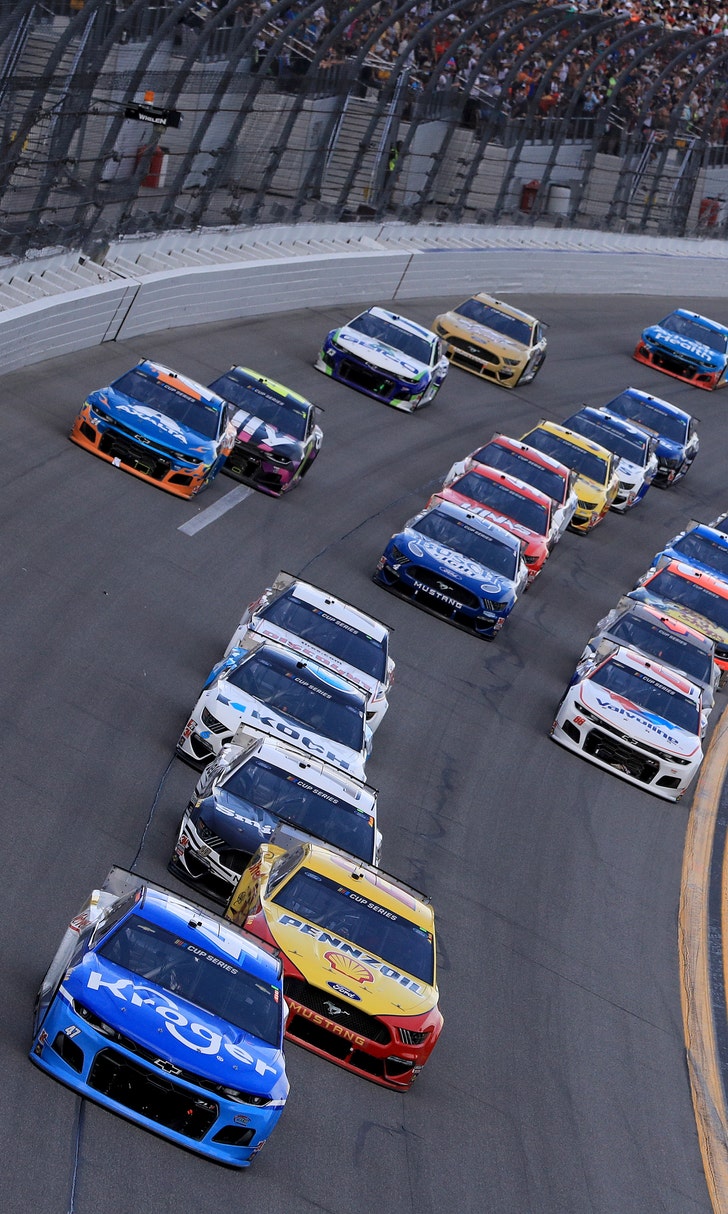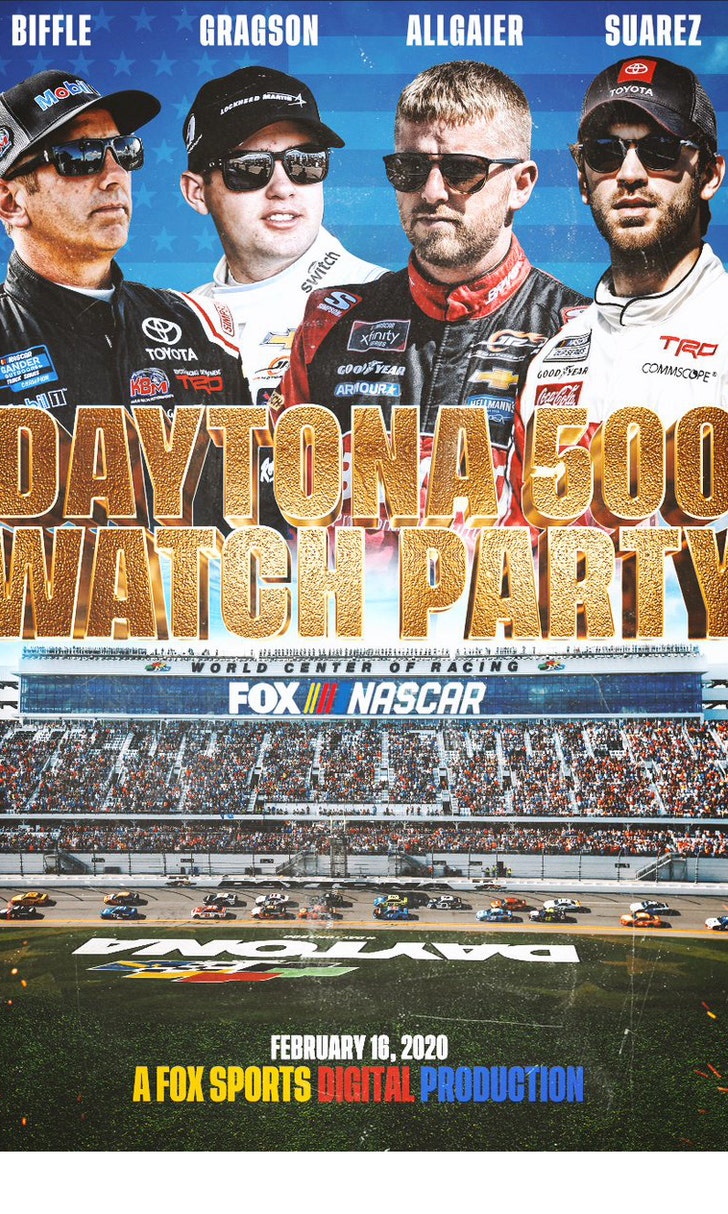 The Daytona 500 Watch Party!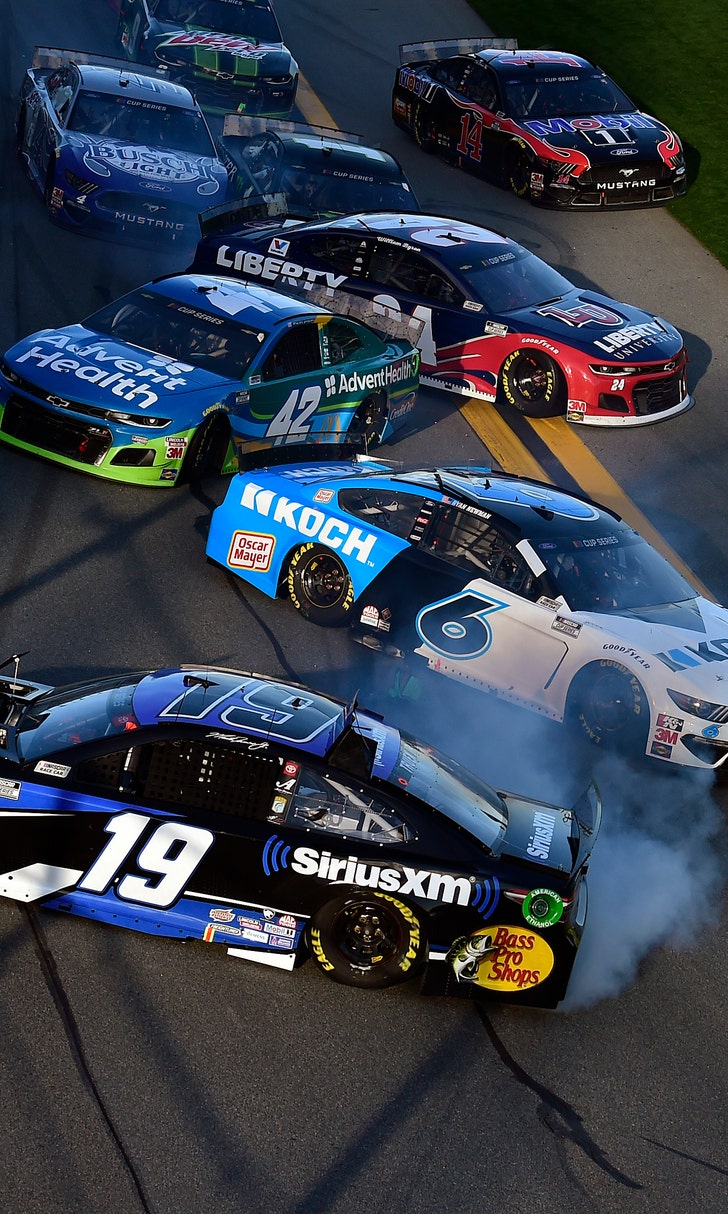 The Numbers Game At Daytona