NASCAR Cup Series
NASCAR Cup Series
PRESS RELEASE: FS1 remembers '79 Daytona 500 with two specials
Published
Feb. 6, 2015 10:43 a.m. ET

FOX SPORTS 1 REMEMBERS TRANSFORMATIVE 1979 DAYTONA 500 WITH TWO SPECIALS AIRING TONIGHT at 7:30 and 8:30 p.m. ET
 
"A PERFECT STORM" & "1979 DAYTONA 500" Debut in 80-Hour Daytona Speedweeks Programming Block
During both airings, follow live tweets with historic Daytona 500 fun facts from the @NASCARONFOX Twitter account
"And there's a fight ... between Cale Yarborough and Donnie Allison! The tempers overflowing; they're angry; they know they have lost, and what a bitter defeat."
 
That bitter defeat in the Daytona 500, as called live by the legendary Ken Squier on CBS, Feb. 18, 1979, turned out to be a very lucky day for NASCAR.  The ensuing fistfight between Cale Yarborough, Donnie Allison and Bobby Allison following Yarborough and Donnie Allison's last-lap crash transfixed a national audience held captive in living rooms during a major blizzard on the East Coast. The race, marking the first time a NASCAR event was broadcast live flag-to-flag, scored what was then a record television audience and plastered NASCAR across front pages nationwide the following morning. NASCAR, long a regional sport, had been transformed to a national sport virtually overnight.
 
This month, on Friday the 13th, considered by some to be an unlucky day, NASCAR's very good fortune is remembered on FOX Sports 1 in a pair of newly produced specials, "A Perfect Storm" and "1979 Daytona 500." In "A Perfect Storm," a one-hour documentary premiering Friday, Feb. 13 at 7:30 p.m. ET, FOX Sports 1 turns back the clock to the 1979 Daytona 500, incorporating a compilation of the race broadcast, recently uncovered archive footage and first-person accounts from broadcasters, competitors, newsmakers and the EMT who broke up the fight.
 
"You only get one chance to be first," said NASCAR on FOX play-by-play announcer Mike Joy, who was the Turn 1 & 2 announcer for Motor Racing Network (MRN) that day. "In its first live telecast of the Daytona 500, CBS got a good race, a thrilling, crashing finish and a post-race brawl in front of a huge, mostly snowbound TV audience. NASCAR couldn't have asked for anything more. The buzz started right away and did not stop."
 
Interviews featured in the special include: Combatants Yarborough, Bobby Allison and Donnie Allison; Richard Petty (race winner); Darrell Waltrip (runner-up); Jim Hedlund (EMT who broke up the fight); Squier (CBS announcer); David Hobbs, (CBS analyst); Joy (MRN turn announcer); Jack Arute (MRN producer); Jerry Garrett (Associated Press journalist covering the race); Joe Menzer (author of The Great American Gamble); Kyle Petty (Richard Petty's son and crew member); President Jimmy Carter; and Dale Earnhardt Jr. (watched father compete).
 
As for relaying that historical moment to a national TV audience, Joy says few could have done it better than Squier, whose famous words, "And there's a fight," are among motorsports' most renowned ever, and helped cement NASCAR in the mainstream.
 
"Ken is one of broadcast sports' greatest wordsmiths ever," Joy added. "I'd put his call of the finish and the fight right alongside any call in any sport.  Without being too wordy, he made these drivers into larger-than-life heroes. As he often said, they were 'common men doing uncommon deeds.' Ken gave the event and its aftermath such a tone of great importance and excitement. His call left no doubt that this was the biggest thing ever to happen to stock car racing, and that stock car racing had, that day, become a very big thing."
 
In addition, a second special produced by NASCAR Productions, entitled "1979 Daytona 500" and hosted by Earnhardt Jr., premieres immediately following "A Perfect Storm" at 8:30 p.m. ET, featuring a 30-minute, cut-down version of the iconic race supplemented with interesting "pop-up trivia" facts.
 
The pair of specials is part of FOX Sports' 80 hours of Daytona Speedweeks programming from Daytona International Speedway, which commences Thursday, Feb. 12 at 9 a.m. ET with live coverage of Daytona 500 Media Day on FOX Sports 1, and culminates with FOX's live broadcast of the Daytona 500 on Sunday, Feb. 22 at noon ET.
 
For the latest NASCAR news and information, please visit www.FOXSports.com and follow @NASCARonFOX on Twitter.
---
---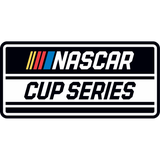 Get more from NASCAR Cup Series
Follow your favorites to get information about games, news and more
---