NASCAR Cup Series
NASCAR Cup Series
Power takes pole in IndyCar at Sonoma
Published
Aug. 27, 2011 1:00 a.m. ET

Will Power won the pole Saturday in qualifying for the Indy Grand Prix of Sonoma at Infineon Raceway.
Power led Team Penske to the top three qualifying spots with Brazilian Helio Castroneves and Australian Ryan Briscoe qualifying second and third.
Power, Castroneves and Briscoe's finish marks Team Penske's first 1-2-3 start this season. The team accomplished this feat twice last season.
''It's great having two teammates around me, that's the optimal we could hope for as a team,'' Power said. ''We would hope we can do that tomorrow, but obviously the race will be a different story.''
For Power, the 2010 Sonoma winner and top qualifier, his qualifying time of 1:18.6017 earned him his six pole position of the 2011 IndyCar Series season and his 22nd career IndyCar pole.
''This qualifying session was as perfect as it could go,'' Power said. ''We were struggling a little bit on road courses so we have worked hard on improving the car and this is a result of the hard work.''
Power is currently in second place in IndyCar Series standings with 396 points.
The fourth through sixth qualifiers to make up the ''fast six'' for Sunday's Grand Prix race include Target Chip Ganassi Racing teammates Dario Franchitti (overall IndyCar Series leader with 396 points) of Scotland and Scott Dixon of New Zealand (second in last year's race). Canadian rookie James Hinchcliffe (Newman/Hass Racing) rounded out the top six qualifiers.
The start of Sunday's 75 lap, 12-turn, 2.303-mile road course race will have nine rookies competing among the 28 drivers overall.
The qualifying divided the field into two groups of 14 drivers to compete in 15-minute timed rounds. The top six drivers in each group moved on to the pool of 12 drivers for round two, a 10-minute timed round. Finally, the top six drivers from round two competed for placement for positions one through six for Sunday's race in a 10-minute timed round.
Power continues his streak of good fortune for Team Penske, having earned top-five starting positions in 30 of his 37 races competing for the team and winning the pole position 16 times.
While Power excelled it was a bad day for driver Ryan Hunter-Reay, who is currently eight in the IndyCar standings. He did not make it out of the first elimination round and qualified 19th.
''We had some issues in the first round of qualifying that we really hadn't seen before,'' Hunter-Reay said. ''Wow, we have to get it figured out for Sunday's race. Sunday is really the only day that counts.''
Marquee driver Danica Patrick (Andretti Autosport) also failed to get out of the first elimination in round one and qualified a disappointing 25th.
''Qualifying didn't go our way today,'' Patrick said. ''We were hoping for some speed after practice earlier, but we didn't quite have it.''
Earlier on Saturday IndyCar CEO Randy Bernard talked to reporters about Patrick leaving IndyCar next season to go to NASCAR.
''When this whole process started and we knew Danica was leaving several months ago, I thought it was very important that we keep Go Daddy (sponsor),'' Bernard said. ''Danica has been a great ambassador to our sport. I think she's brought a new demographic to our sport that we didn't have before. I don't think she's going to hurt us leaving. I think she'll help NASCAR because of that demographic.''
But the day belonged to Power who summed up his results: ''We were able to put a perfect lap together that was mistake free and hit all of the sectors and that was the key to posting the quickest lap.''
---
---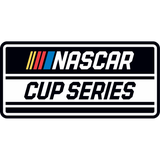 Get more from NASCAR Cup Series
Follow your favorites to get information about games, news and more
---