Pesky pothole stalls Daytona 500, smears opener
BY foxsports • February 15, 2010
Dale Earnhardt Jr. weaved through traffic, passed countless cars and ended up moving from the middle of the pack to the front of the field. Jamie McMurray barely beat him to the finish line, smoked his tires, then climbed out of his car and dropped to his knees.
Indelible images of the Daytona 500, for sure.
Drivers mingling for hours, fans heading to the exits and workers scurrying to fix a pesky pothole will be right up there, too.
The small hole between turns 1 and 2 took center stage at NASCAR's marquee event Sunday, marring an otherwise spectacular season-opening race and prompting officials to apologize for more than two hours of delays. The stoppages came at a critical time for the sport, which began the year by making several on-track changes designed to boost sagging TV ratings.
``This is not supposed to happen,'' track president Robin Braig said. ``But we can come back from this. We know how to fix it. ... We know how to do it right. I apologize for it. This is hallowed ground. We understand that. We accept the responsibility.''
Whether the hole damaged NASCAR's credibility will play out over the next few weeks and months. Drivers and owners said the frantic finish - McMurray held off Earnhardt on the final lap - certainly helped overcome the two delays that totaled 2 hours, 24 minutes.
``Track surfaces are going to have problems from time to time,'' Earnhardt said. ``This wasn't a fault of NASCAR. It wasn't a fault of Daytona's or nobody's. It was probably more or less everybody's cars beating on the racetrack with trailing arm mounts and tailpipes. That's going to knock a hole in some asphalt, I don't care where you're at.
``They'll patch it or whatever they'll do, and it won't have this problem again, I promise you that,'' he added.
NASCAR and track officials said all the right things afterward, calling it an isolated problem and vowing to reach out to fans who might have felt cheated by a race that took more than six hours to complete.
``From the racing perspective, you couldn't wish to get your season off to a better start,'' NASCAR spokesman Ramsey Poston said. ``Obviously the red flags are unfortunate. No one wants to see that. But hopefully what fans will really remember about this race tomorrow and years to come is that dramatic finish.''
Track workers and pavement experts tried several different ways to get the hole filled. None of them worked.
The initial fix took 1 hour, 40 minutes, and the drivers then completed 36 laps on the repaired superspeedway before the patchwork broke up. The second repair lasted 44 minutes. In that one, workers gathered up polyester resin products from teams, mixed it with a hardener and then heated it with blowtorches and jet dryers to turn the putty mixture into a jelled substance.
They raced the final 32 laps without any noticeable issues.
``This is a bad predicament to be in - for NASCAR, the fans, for everybody,'' driver Kyle Busch said as he waited.
It was unclear how or when the hole developed. Braig said it could have been caused by cars set low for better aerodynamics. He also insisted no problems showed up during a thorough, pre-race inspection.
This much was certain: Heavy rain and cooler-than-normal temperatures - it was 44 degrees on the shaded part of the track - didn't allow the fixes to work. The biggest problem might have been the location of the hole, which is about where right-side tires run when cars are on the inside of the track.
Officials initially stopped the race with 78 laps remaining in the 208-lap opener. Cars parked on pit road for about 30 minutes, then NASCAR allowed drivers to climb out for a break. They ate, chatted, talked with crew chiefs and even played video games.
The 2 1/2-mile, high-banked superspeedway was last paved in 1978 and is scheduled for $20 million repaving in 2012. But Braig said it could be moved up if necessary.
Earnhardt has been among the track's biggest critics, often saying it was long overdue for a new surface. He reiterated his stance during the first break, saying there was about ``2 1/2 miles of hole.''
``It's so damn slick,'' he said. ``It shouldn't be like this. It's 2010.''
But several drivers like the slickness the old pavement provides. New asphalt could mean considerably different racing at Daytona and significant cost during tough economic times.
``It may not need repaving,'' Braig said. ``We don't want to paint the whole house when all we have to do is a little touch up.''
---
---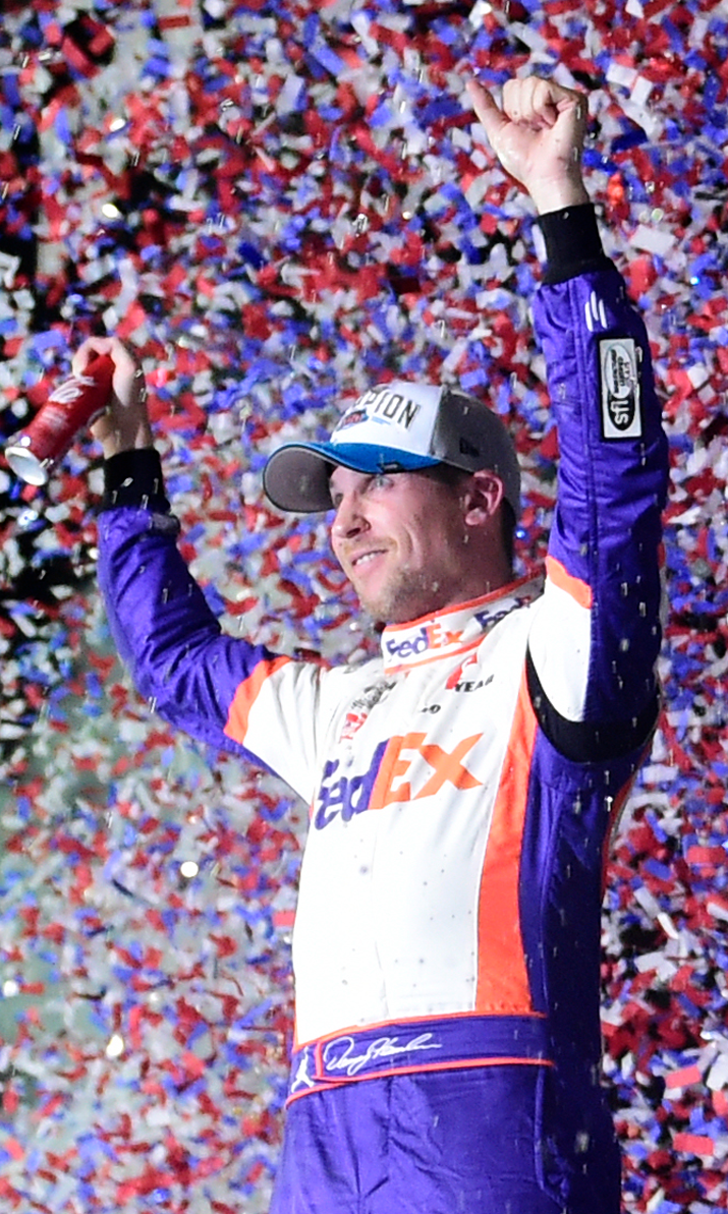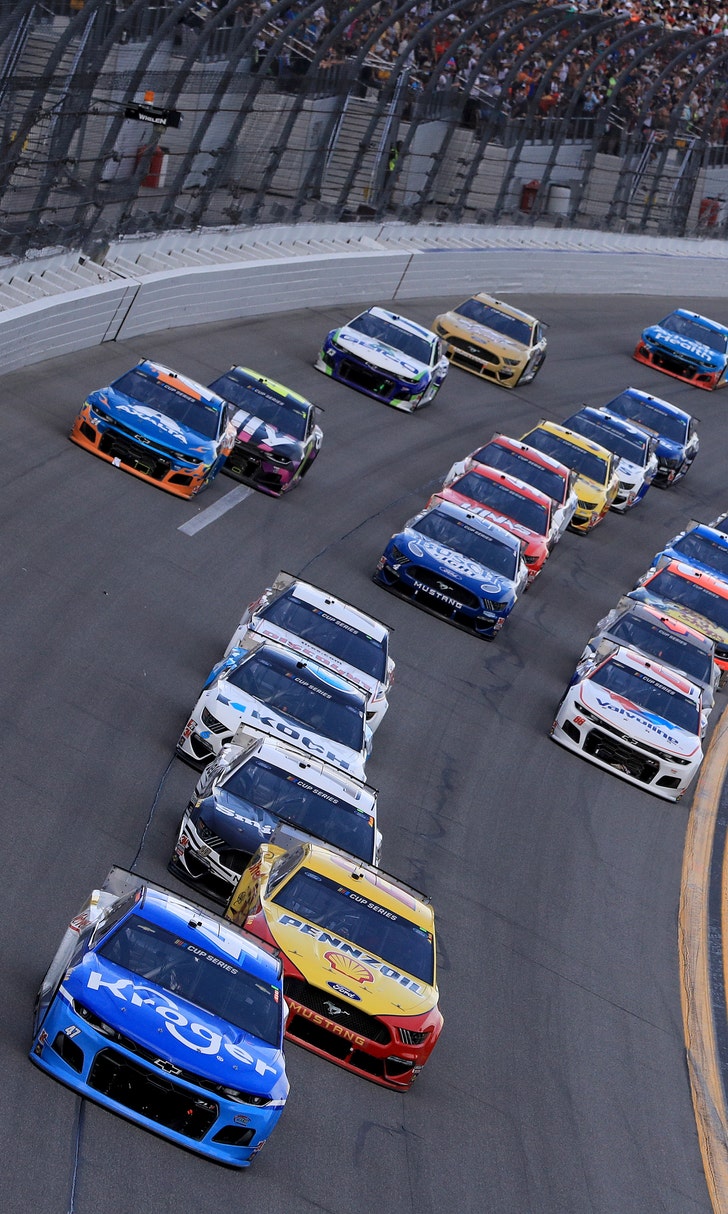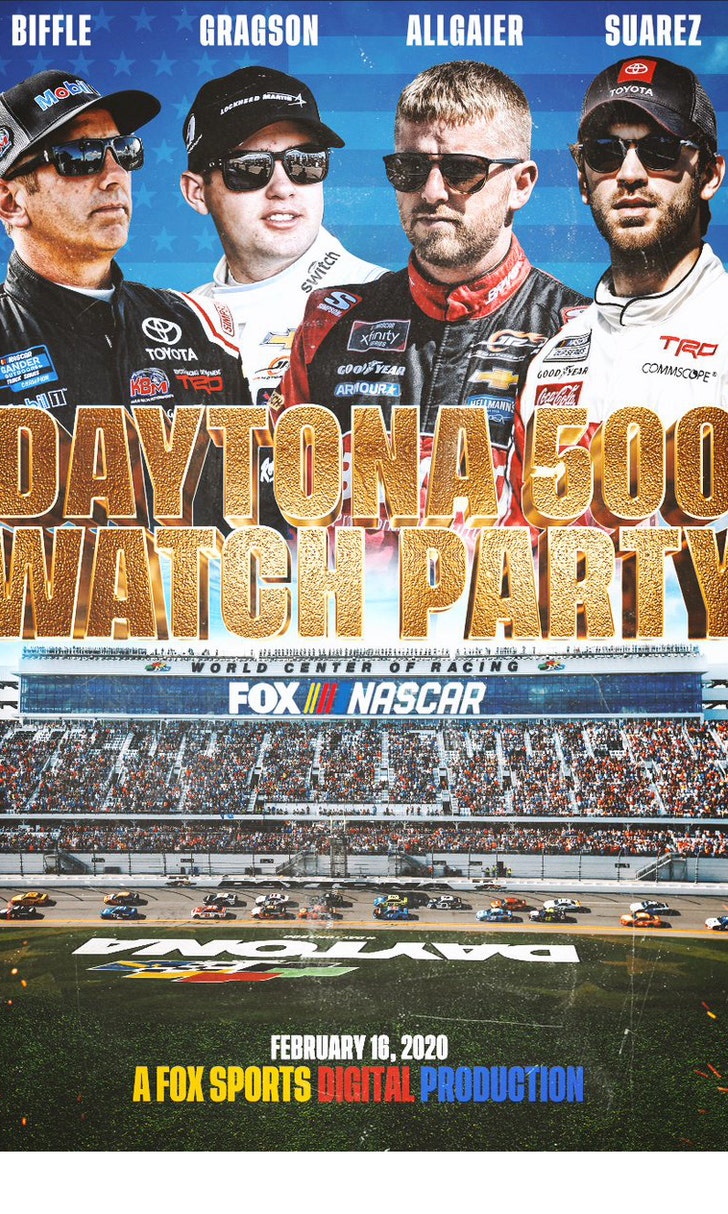 The Daytona 500 Watch Party!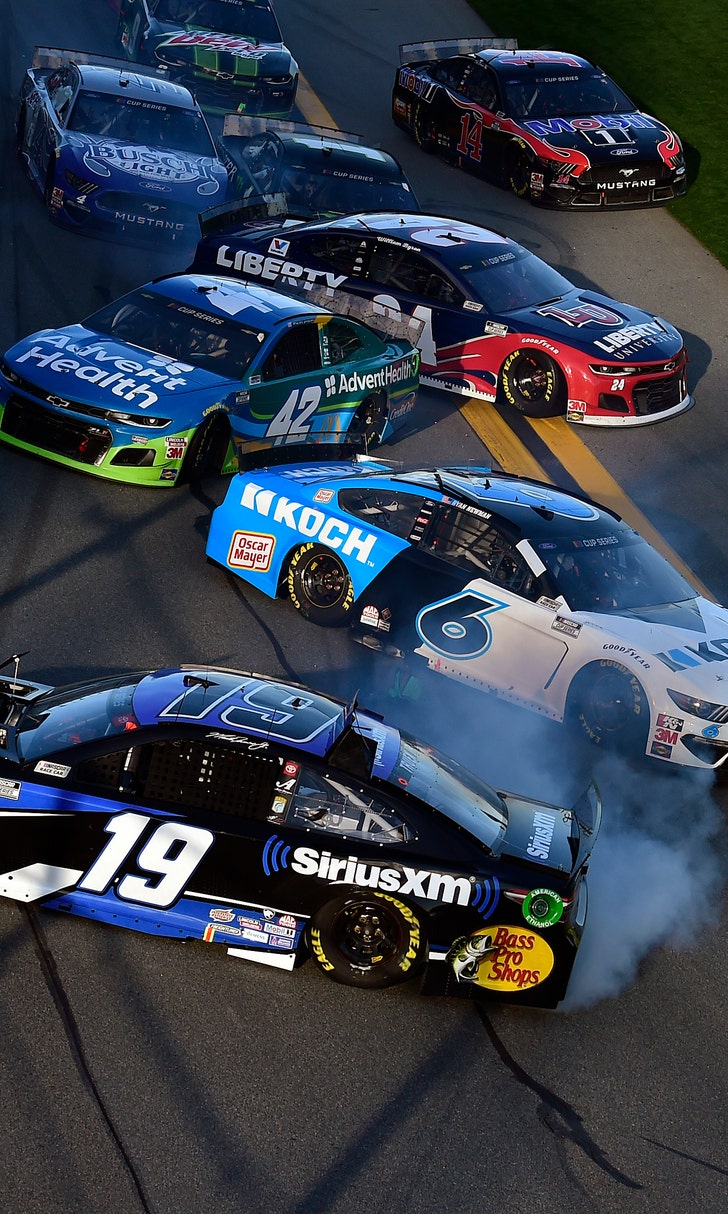 The Numbers Game At Daytona