NASCAR Craftsman Truck Series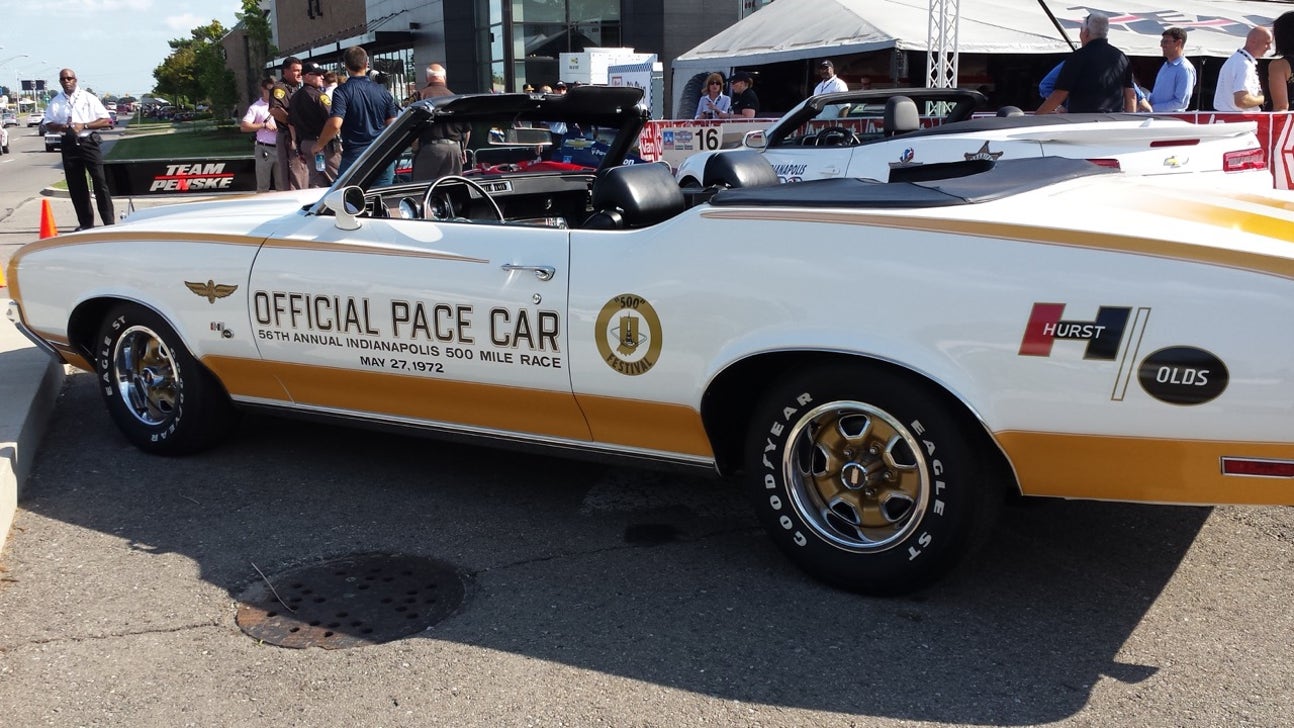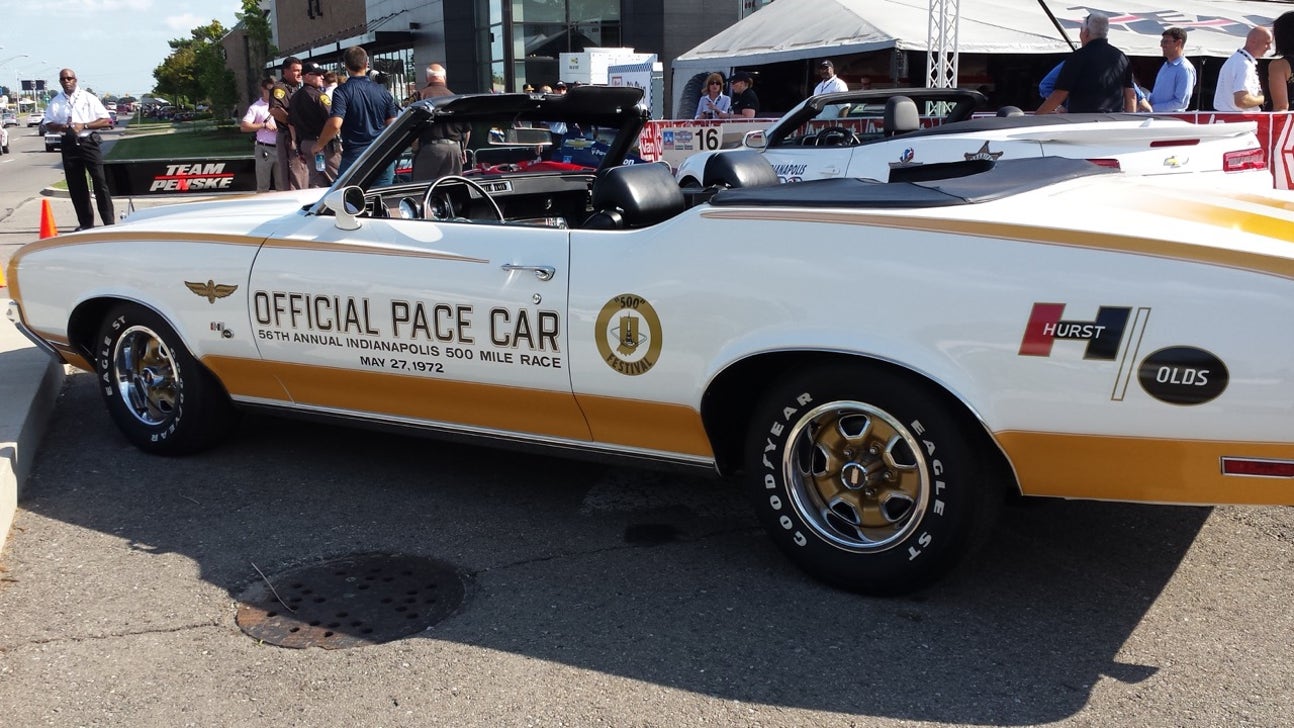 NASCAR Craftsman Truck Series
Parade of Indy 500 pace cars is Dream Cruise come true for Penske
Published
Aug. 14, 2015 10:54 a.m. ET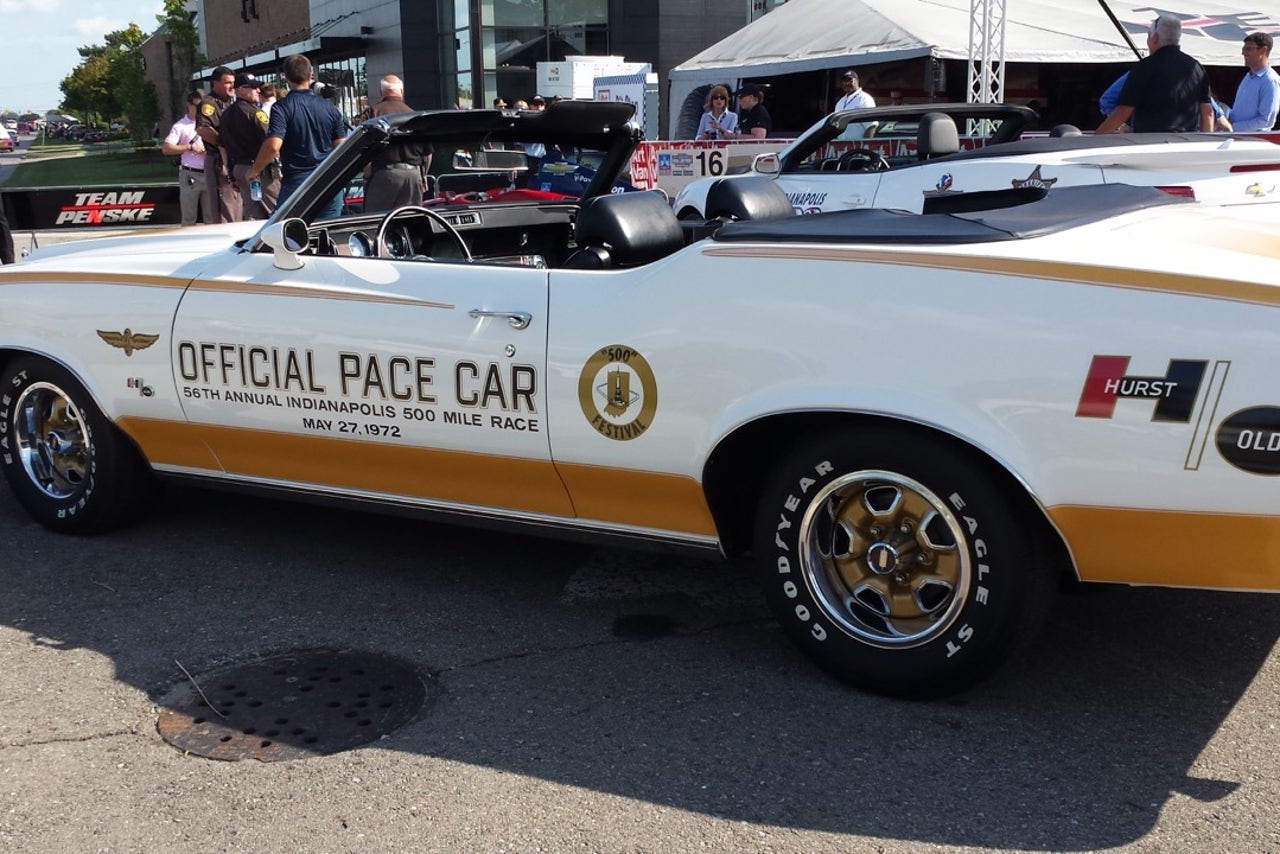 The joy and sense of accomplishment of winning the Indianapolis 500 is unlike almost anything else in motorsports. Now imagine you've won the Indy 500 16 times, as team owner Roger Penske has.
Penske is at home in Detroit, where his global business empire is based and where he has been one of the key architects in the city's revitalization. Thursday, Penske put his Indy 500 success on display during the annual Woodward Dream Cruise, which runs through the weekend in the Motor City suburbs.
For the first time, all 16 of Penske's Indianapolis 500 winning pace cars were on display, each in immaculate condition.
The pace cars ranged from Penske's first Indy 500 win in 1972 with Mark Donohue all the way to this year's winning pace car, when Juan Pablo Montoya gave the team owner his 16th victory.
"I think it just shows you that while the city was going up and coming down, the Dream Cruise was just getting stronger and stronger," Penske told FOXSports.com. "For me, to invite the key drivers we have that could make it this weekend and to have them in their own pace car they won the Indy 500 in is pretty special. We're really excited about it."
Many of Team Penske's current and past NASCAR and IndyCar Series drivers were on hand to drive the cars along the cruise route.
The group included Al Unser Sr. and Jr., Rick Mears, Rusty Wallace, Sam Hornish Jr., Helio Castroneves, Simon Pagenaud, Bobby Unser, Gil de Ferran, Brad Keselowski, Joey Logano and Ryan Blaney. Penske's sons Mark, Roger Jr. and Greg were also on hand for the event, along with longtime Penske executive Walt Czarnecki and Oakland County (Michigan) Sherriff Mike Bouchard.
"I understand this is the first time they're bringing all 16 cars out at the same time," three-time Indy 500 winner Castroneves told FOXSports.com. "It shows the commitment Roger is giving to everyone. And for me, just to be here with these legends is awesome."
Each driver climbed aboard one of the winning pace cars, with "The Captain" leading the way in the 1972 car, his personal favorite. The group of 16 cars then drove up and down Woodward Avenue, going from Birmingham to Royal Oak, around to Pontiac and back up to Birmingham where it all started.
Lining the streets along Woodward Avenue, fans and car enthusiasts watched and waved as some of racing's most iconic names drove past in some of the most pristine cars in the cruise.
"I just think it's been really cool to take all of these pace cars that commemorate so many victories, and it just blows me away," said NASCAR Hall of Fame member Wallace, who was driving the 1989 Indy 500 pace car, which had only 590 miles on it when the cruise started.
Along the cruise route, Penske and his drivers bantered back and forth asking for softer rear springs and the push-to-pass button. With a police escort clearing the way, each of the drivers stayed in line along the parade route -- except 2012 Sprint Cup champion Keselowski. The driver of the No. 2 Team Penske Ford smoked the tires of the 1979 Ford Mustang pace car multiple times along the parade route, much to the pleasure of the fans watching from the sidelines.
"I don't think (Penske) saw it," said Keselowski. "Maybe he did. I don't know. Don't tell him. The car is in great condition. I waited to get it all warmed up. I had to have a little fun with it, right?"
The team's youngest driver, Blaney, had no idea about the Woodward Dream Cruise until he was asked to be a part of it.
"It's great to be a part of and really cool to see what it's all about and relive all of Roger's 16 Indy 500 wins," said Blaney. "When I came on board in 2012, I didn't get the whole picture on how much depth and what it meant to be a part of Team Penske. As you get a couple of years under your belt and you go to a couple events, it's pretty amazing how long the history goes and how much (Penske) has accomplished. It's really neat to be a part of this and come to meet some of my favorite drivers and hang out and just kind of relive history."
---
---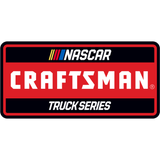 Get more from NASCAR Craftsman Truck Series
Follow your favorites to get information about games, news and more
---