NASCAR Cup Series
NASCAR Cup Series
Opportunity knocks: Ambrose eyeing a win at Watkins Glen
Published
Aug. 6, 2014 4:30 p.m. ET

Widely regarded as NASCAR's resident king of the road courses, Marcos Ambrose has a golden opportunity to get to Victory Lane this weekend at Watkins Glen International.
Much more is at stake than just a win, however.
With a victory in Sunday's Cheez-It 355 at The Glen, Ambrose would earn a berth in the Chase for the Sprint Cup for the first time in his career.
This year's new win-and-you're-almost-in way of making the Chase is the perfect recipe for a guy like Ambrose, who competes for a relatively small organization compared with the sport's top teams, to earn a spot in NASCAR's now-16-driver playoff.
Giving Ambrose a little extra hope is the fact that his Richard Petty Motorsports teammate, Aric Almirola, scored an unexpected first-career victory in July at Daytona International Speedway, and is already locked into the Chase. Ambrose would like nothing more than to follow suit, and give Richard Petty Motorsports two cars in the 10-race playoff.
"There's a lot of talk about us running well at Watkins Glen, and we expect to run well, but a lot of things have to line up for us to win that race," Ambrose said in an exclusive interview with FOXSports.com. "We'd love it if it happens, but it's certainly not a guarantee. Just congratulations to Aric and the 43 team. It's great for our company to have a car locked in the Chase, and if we don't make it, we're going to do everything we can to help him, but right now our focus on the 9 team is to get ourselves up in that Chase, as well."
Like Ambrose, Almirola would be a Chase long shot under the pre-2014 format that rewarded consistency more than race wins in the regular season. This year, any driver who triumphs in the first 26 races is virtually guaranteed an opportunity to be among the 16 who will make up the newly named Chase Grid.
"It's great for teams like us," Ambrose said. "I mean, it's proven the case with Aric winning the race that he's now going to be in the Chase. It's great for us as a small team to be able to take on the big guns like that. And we'll see. We'll see how it all plays out. For us, we've got to jump that hurdle and get that win. ... We just keep trying until we get it."
Watkins Glen -- the season's second and final road course and one of five tracks remaining before the Chase field is set at Richmond on Sept. 6 -- represents by far Ambrose's best chance to race his way in.
The Australian's only two Sprint Cup victories to date came in consecutive seasons -- 2011 and 2012 -- at the 2.45-mile road course in Upstate New York where Ambrose captured the pole for last year's event.
"I know what I've got to do, I know how to drive around the track and I've proven that I can win races there, and that's great," said Ambrose, a two-time champion of Australia's V8 Supercar Series that competes primarily on road courses. "The competition's thick and I don't go into any week confident. I always go in really trying my best, but you can't carry confidence in this sport because as soon as you think you're the top, you'll get humbled."
While Ambrose is focused squarely on this weekend, he would also like to see his No. 9 Richard Petty Motorsports team work toward becoming more competitive overall.
In the season's 21 races so far, Ambrose has only four top-10 finishes, and only two of those were in the top five.
"The intermediate tracks have been our Achilles' heel," he said. "Two years ago they were our feature, so we've got to work out what's gone wrong on those, so that's our focus right now is to improve our intermediate program, and that should help everything else."
Antithetical to RPM's 2014 performance at the intermediates has been the organization's strength at the short tracks. Both of Ambrose's top fives have come at such venues -- fifth at Bristol and fifth at Martinsville.
"It's just really dependent on what the team brings and how it handles compared to who you race against, and that's all I think the difference is in the results," Ambrose said. "It's not necessarily coming from me behind the wheel as much as it's coming from the package that we take to the track."
While history certainly suggests Watkins Glen represents Ambrose's best opportunity to get a win and make the Chase, don't expect him to be too aggressive. He doesn't completely buy into the go-for-broke approach that some drivers employ when so much is at stake.
"You've got nothing to lose, but at the end of the day you've got to be smart about your racing, and we try every week to win the race, and it's not like we do anything different just because the reward is greater," Ambrose said. "We still try to put ourselves in the best position possible every week."
---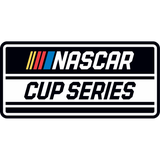 Get more from NASCAR Cup Series
Follow your favorites to get information about games, news and more
---