'Oh What a Night'
BY Darrell Waltrip • May 28, 2013
When I started to work on this week's column and think about what we saw at the Coca-Cola 600 on Sunday evening, one thought came to mind: "Oh What a Night." I have to admit, it was one of the weirdest 600-mile races I have ever witnessed. And, trust me, I've been in and seen a lot of them.
We had it all. We had a full moon, red flags, cautions, tempers flaring, great racing, some good strategy at times, while other times not so good. At the end of the evening, we even had an unpredictable outcome. I thought this Coca-Cola 600 was the most intriguing of all time.
In all fairness, the Sprint All-Star race two weeks ago could also fall in that same category of "Oh What A Night." The four segments creating the lineup for the pit stops for the last 10-lap shootout was different. Heck, even bringing back no pit road speed during the qualifying for the Sprint All-Star race was cool and different.
I'm still not sure what we can do to make the Sprint All-Star race as compelling as we all want it to be. Obviously, Jimmie Johnson took the lead in the 10-lap shootout and won $1 million, in addition to setting the record as the winningest driver of the Sprint All-Star race.
Maybe they could pay a lot of money for each segment? Sure maybe $1 million a segment is too much, but what about $500,000 to win a 20-lap segment? The twist would be, if you win a segment, then you don't run any remaining segments until the final shootout. Then for the final 10-lapper, the four drivers who are each $500,000 richer have to start at the rear of the field.
I think that would create a lot of excitement. You'd sure race hard to win a segment because of the big first-place purse. Then by putting the four fastest drivers at the rear of the field for the final 10-lap shootout, it sure would be fun to see if they could race their way through the field to snatch and additional $1 million for the evening. I'm thinking that might get things really going wild and crazy at the end of the night.
So that was one of the thoughts I had. I'll bet by the time the Sprint All-Star race rolls around next year there will be another format change. They'll keep tweaking it until they hit on something that all the fans in the stands and everyone watching at home want it to be.
Let's get back to the Coca-Cola 600, because folks are still buzzing about how wild it was. It all started with Denny Hamlin crushing the existing track record by winning the pole at 195.6 mph around Charlotte Motor Speedway. By the way, don't forget that was his average speed. That means he was well over 200 mph down the straightaway.
I just don't think people can really wrap their minds around how fast that is.
This new Gen-6 car is nothing short of amazing. It's the most versatile race car our sport has ever seen. Granted, it might need a little tweak or two for the restrictor-plate tracks, but it's bad to the bone on the mile and half, one mile and short tracks.
Mark my words, just wait until this new car gets to the road courses at Sonoma and Watkins Glen. This thing should eat up both those joints. This thing will be a real Hoss when we get to the road courses.
So our sport has everything going for it right now. Kevin Harvick, who leaves Richard Childress Racing at the end of the season, just picked up his second win of the season and his second Coca-Cola 600 in three years. Matt Kenseth, in only his first 12 races with his brand new team, has already put three wins on the board.
Kyle Busch and Jimmie Johnson both have two wins. Kyle, unfortunately at both Darlington and Sunday night at Charlotte, had problems. Kasey Kahne is really strong right now. He already has notched a win and six top-10 finishes in our first 12 races.
My point is most of our stars are performing as we expect them to.
Then, naturally, there are some teams and drivers that aren't shining so bright right now. It looks like Roush-Fenway Racing has a little bit of work to do. You can say the same for Stewart-Haas Racing. The Penske camp has suffered somewhat because of what it has been through with the penalties.
You have to tip your hat to Joey Logano, though, because he has been a bright spot. He has put four top-five finishes up on the board, including a fifth-place finish Sunday night, plus a second place two weeks ago in the Sprint All-Star race. So he has been carrying the Penske Racing banner as of late.
I think his teammate, Brad Keselowski, just has too many distractions going on and needs to get back to focusing on driving the race car. He needs to quit worrying about rear-end housings, how the sport is being run and who does what. He needs to get back into his own zone, and Brad's zone is winning races. I just think all the distractions have weighed heavily on him. I honestly don't think Logano pays all that much attention to all that stuff.
So there are a lot of great storylines to follow in our sport and a lot to look forward to. Unfortunately for me and the rest of the NASCAR on FOX team, we don't have a lot to look forward to. The NASCAR on FOX coverage comes to a close for 2013 following Sunday's race at Dover.
That's always a bittersweet feeling to all of us on the FOX side. We feel like we are setting things up for a great finish, only to have to let others seal the deal. So for us, as we like to say, "After Dover, it's over."
Dover also marks the halfway point of the 2013 regular season. It has been an amazing 12 weeks so far. The racing has been as good as I've seen it. There has been great competition. We've had feuds and rivalries. We've had Twitter wars and actual punches thrown. There have been rule infractions followed quickly by penalties handed down and then those have been followed by appeals. Some have been upheld, and some have been lessened.
If you're one who likes drama, then we've had it all for you in these first 12 races.
So now it's on to Dover. It's the mix of crab cakes and concrete. Those are two of my favorite things. I love to eat one and watch our world-class drivers eat up the other. Dover's a self-cleaning track, and after Sunday it will be cleaning the NASCAR on FOX team right on out of there.
---
---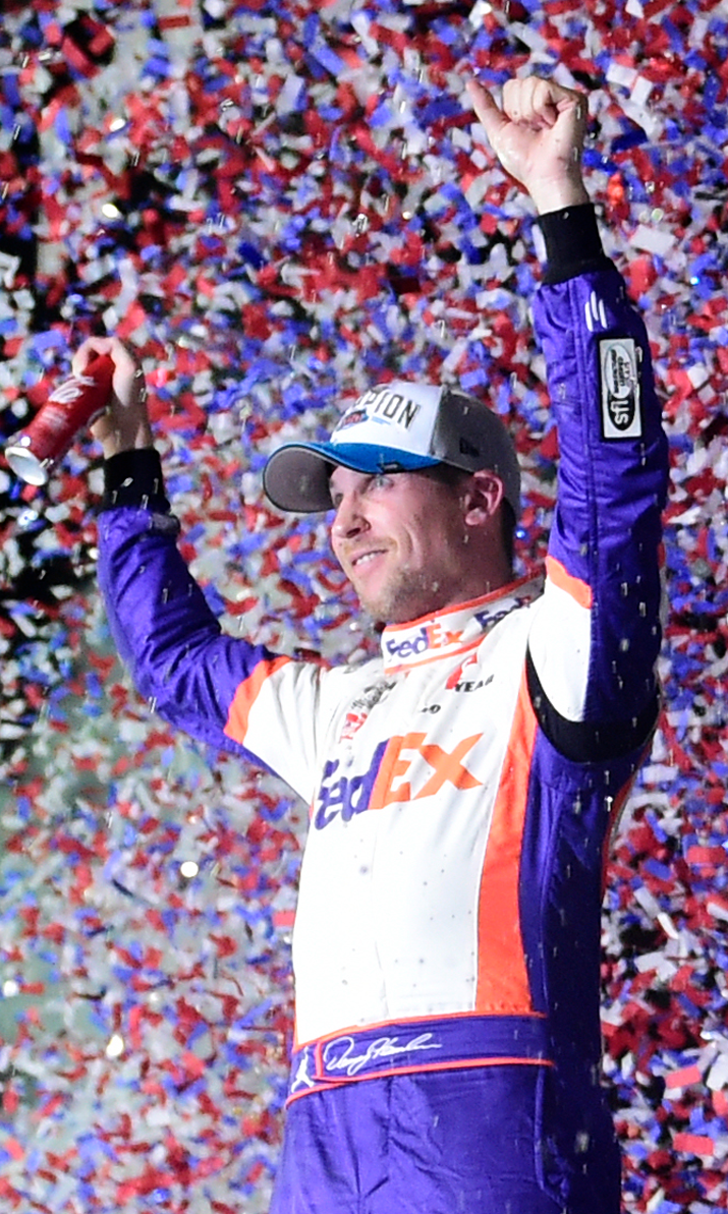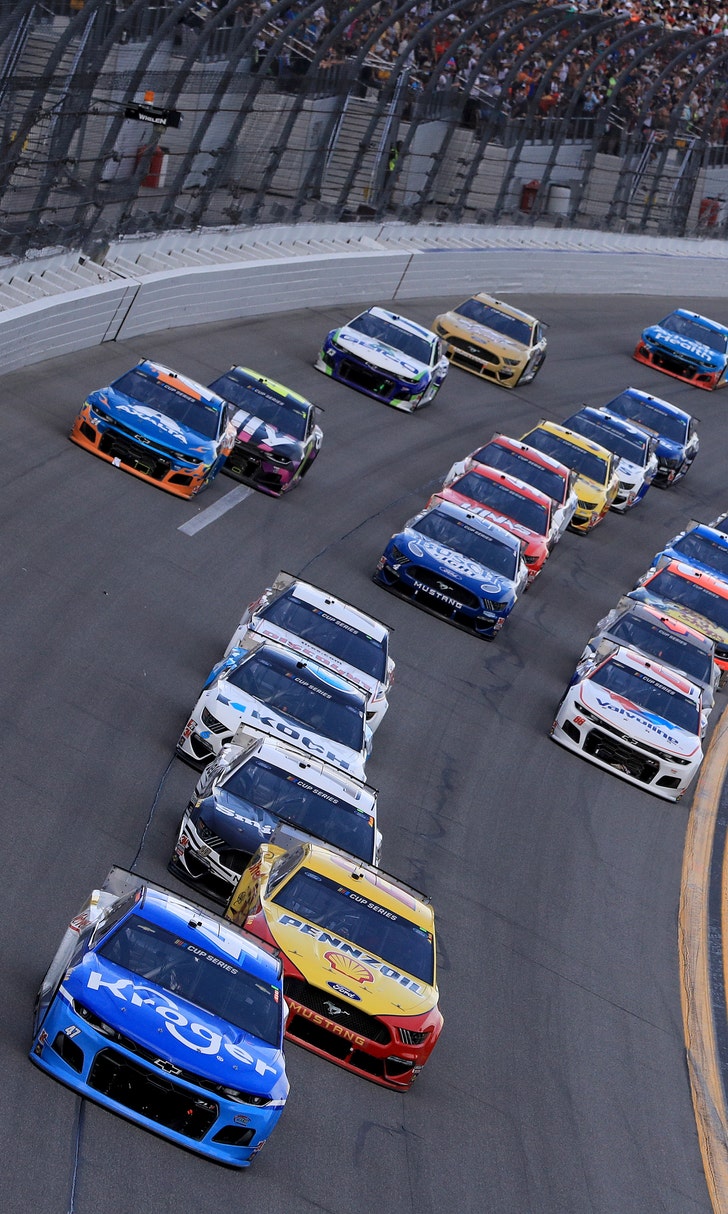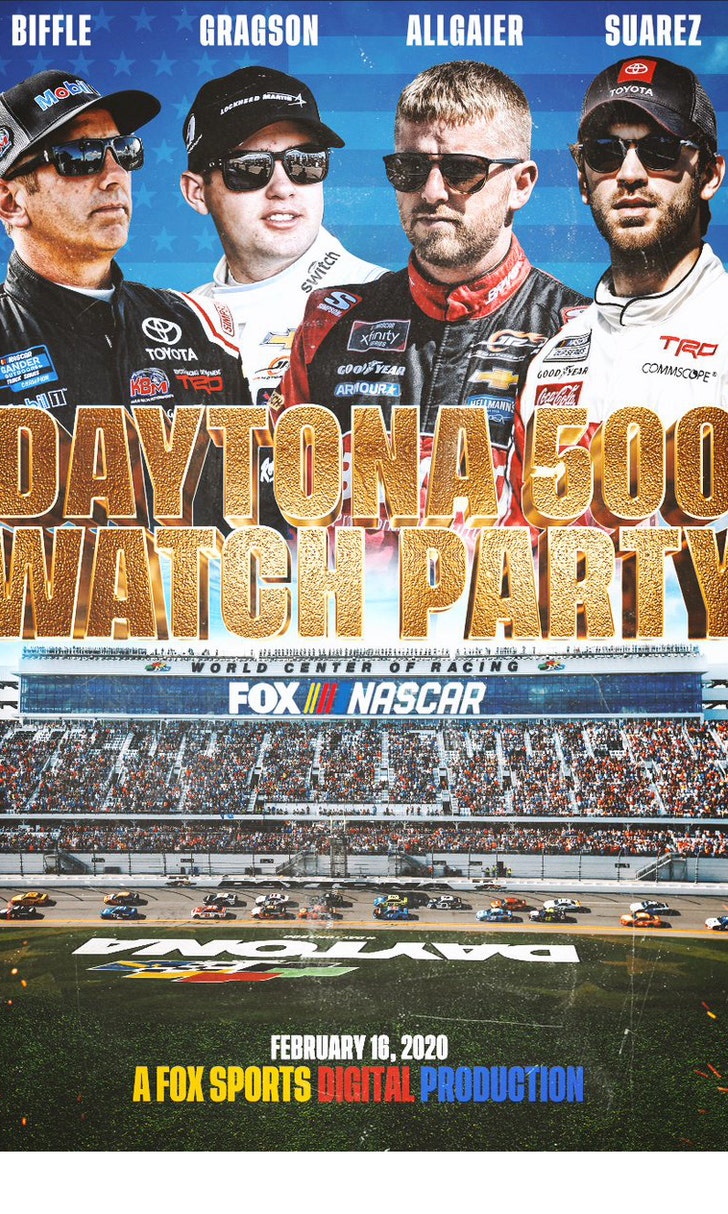 The Daytona 500 Watch Party!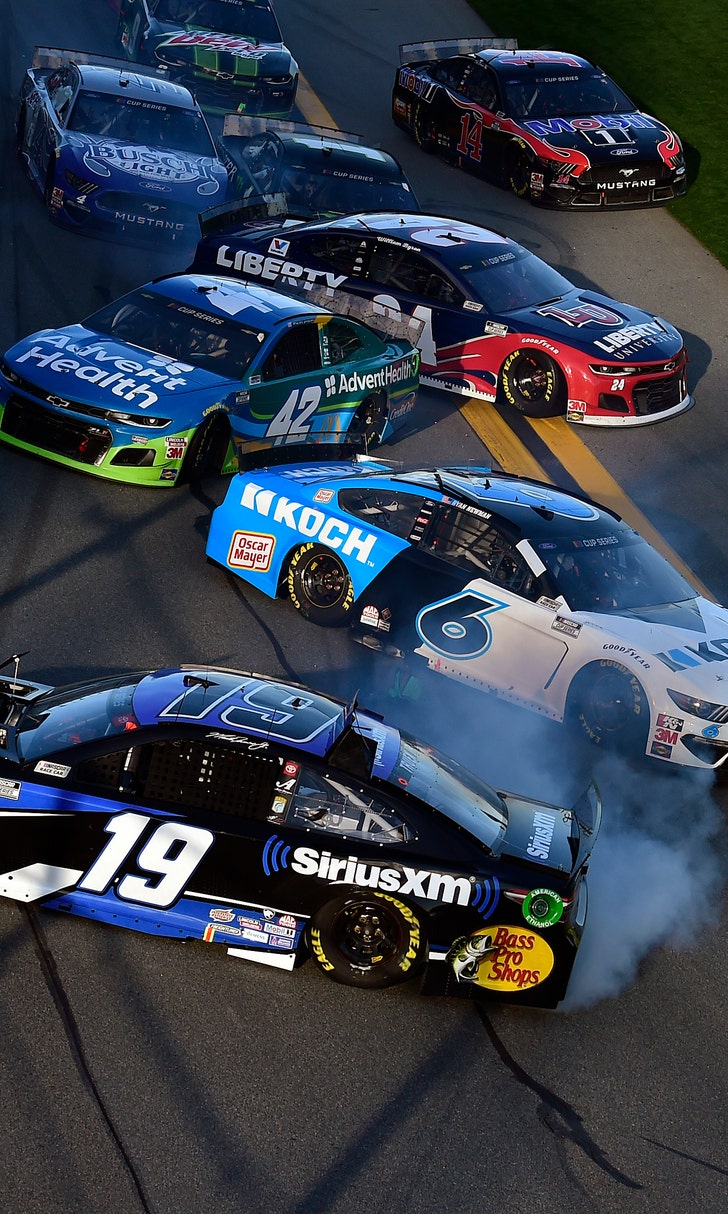 The Numbers Game At Daytona