NASCAR Craftsman Truck Series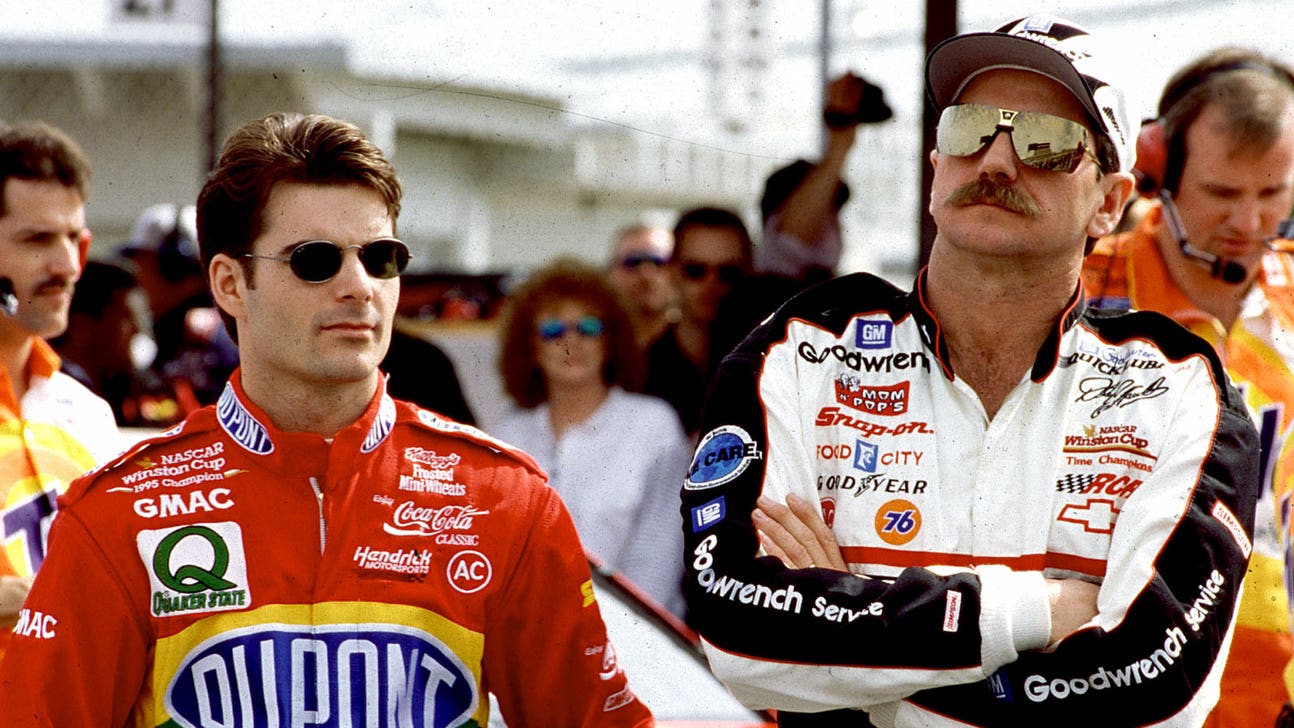 NASCAR Craftsman Truck Series
No cakewalk: Jeff Gordon's 5 toughest rivals throughout his NASCAR career
Published
Nov. 18, 2015 6:41 p.m. ET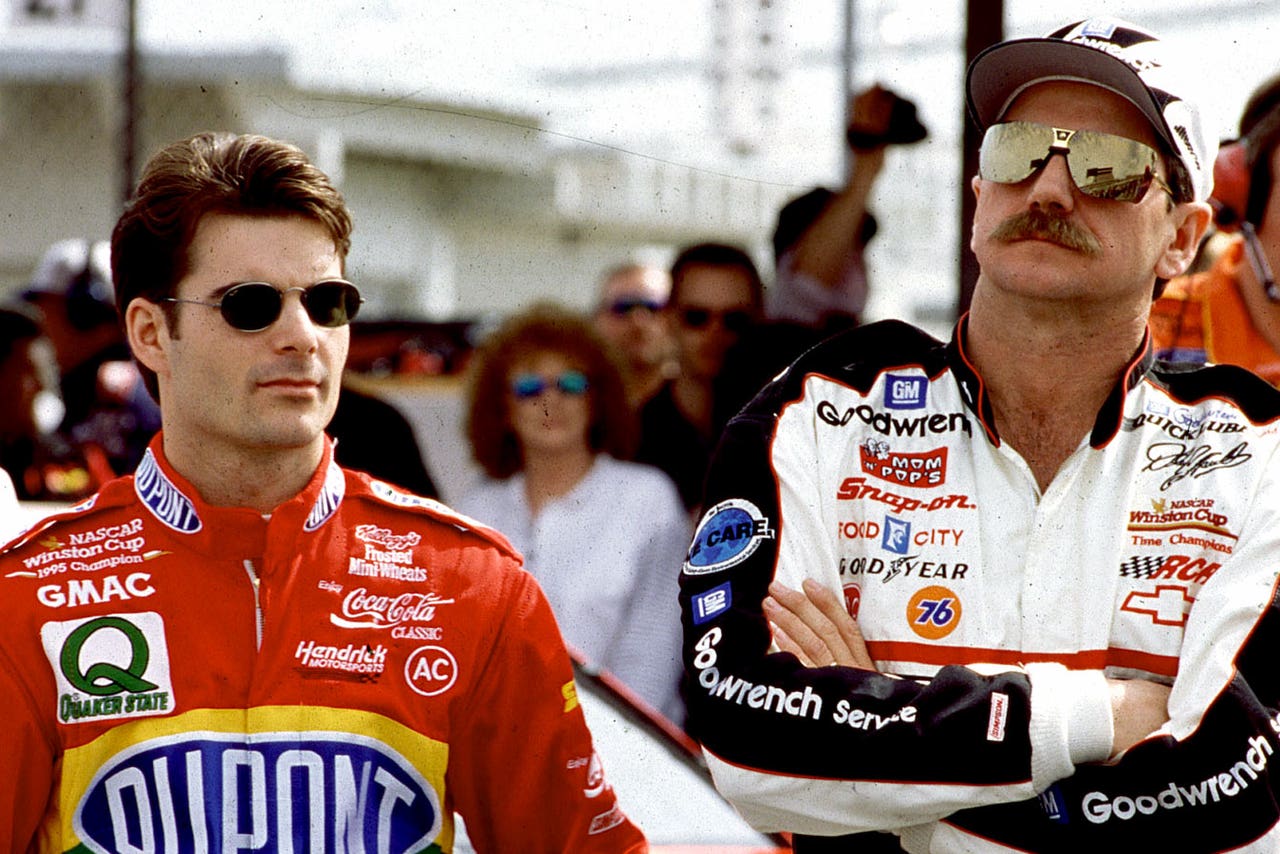 For all the success Jeff Gordon has enjoyed over his lengthy career -- 93 wins, four championships and other achievements too numerous to list in this space -- a few drivers have given Gordon all he could handle along the way.
Following are the Hendrick Motorsports driver's five most formidable rivals since he joined NASCAR's top series full time in 1993.
5. Rusty Wallace
The 1989 NASCAR Cup champion raced against Gordon from 1993 until his retirement at the end of the 2005 season. While the two held a mutual respect for one another, Wallace and Gordon clashed multiple times on the short tracks -- where both men seemed to have a special knack for running up front. Their most memorable run-ins came in late-race battles at Bristol and Richmond, two tracks where Gordon challenged Wallace's longstanding dominance. Gordon twice booted Wallace out of the way to win at Bristol -- spring 1997 and fall 2002 -- but it wasn't Wallace who always got the raw end of the deal. In June 1998 at Richmond, Wallace sent Gordon's No. 24 into the wall and out of contention when Gordon tried to pass him for the lead on the outside late in the race. "I got ahead of him and he just drove in the side of me," Gordon said after the Richmond incident. Wallace defended his move, saying, "I was racing hard, he was racing hard. It was just racing."
4. Matt Kenseth
One of Gordon's fiercest competitors after the turn of the century, Kenseth was on the receiving end of a pit-road shove from Gordon at Bristol in March 2006 after the two drivers tangled on the track in the closing laps. Later that year, at Chicagoland, Gordon spun Kenseth to win while the two battled for the lead with four laps to go. "That wasn't an accident. He ran over me," Kenseth said after the race. Gordon unapologetically accused Kenseth of blocking him on a restart just prior to their collision. "I certainly didn't mean to wreck him," Gordon said. "But I didn't mind moving him out of the way, either." While Kenseth and Gordon haven't had any memorable altercations since that day at Chicagoland, their rocky 2006 season was enough to put them at odds for a while.
3. Jimmie Johnson
When Johnson joined Hendrick Motorsports as driver of the No. 48 Chevy in 2002, Gordon -- fresh off four titles in seven years -- was the organization's clear No. 1 driver. It didn't take long, however, for Johnson to offer Gordon some of the stiffest competition he would ever face. Despite the two being teammates and friends (Gordon even has an ownership stake in Johnson's No. 48 team), Johnson's dominance over the past decade and change have tested their relationship at times. And Johnson's brilliance -- six championships in eight years, including five in a row from 2006 to 2010 -- has arguably been the single biggest factor in Gordon not winning even more races and championships. The two finished 1-2 in the standings just once, in 2007, with Johnson coming out on top.
2. Brad Keselowski
Since joining Team Penske in 2010, Keselowski has become one of Gordon's biggest competitors and rivals. Their once-friendly relationship grew particularly frosty in 2014, with tensions finally boiling over in the fall at Texas Motor Speedway when Gordon, Keselowski and members of their respective teams engaged in an all-out post-race fisticuffs on pit road. Gordon, angry with Keselowski about late-race contact, approached the 2012 Sprint Cup Series champion to express his displeasure, and it was game on from there. Both walked away with cuts to their faces after having to be separated. "I mean he's a dips--t," Gordon said. "The way he races, I don't know how he's ever won a championship. I'm just sick and tired of it. We had the car. We had the position. He gets himself in these situations, and as far as I'm concerned, he's got to pay the consequences."
1. Dale Earnhardt
A young, California-born Indiana transplant who didn't boast a Southern drawl but helped usher in a whole new type of NASCAR fan, Gordon was in many ways the antithesis of Earnhardt, a bushy-mustached seven-time champion and blue-collar fan's hero from Kannapolis, North Carolina. Though their supporters didn't like each other at all, the two were actually business partners and friends despite being from different generations and Gordon upending Earnhardt's supremacy as NASCAR's king of the hill in the mid 1990s. The two engaged in many close battles on the track from Gordon's first championship season of 1995 until Earnhardt's death in February 2001, with Gordon usually having the upper hand.
---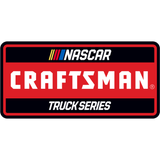 Get more from NASCAR Craftsman Truck Series
Follow your favorites to get information about games, news and more
---