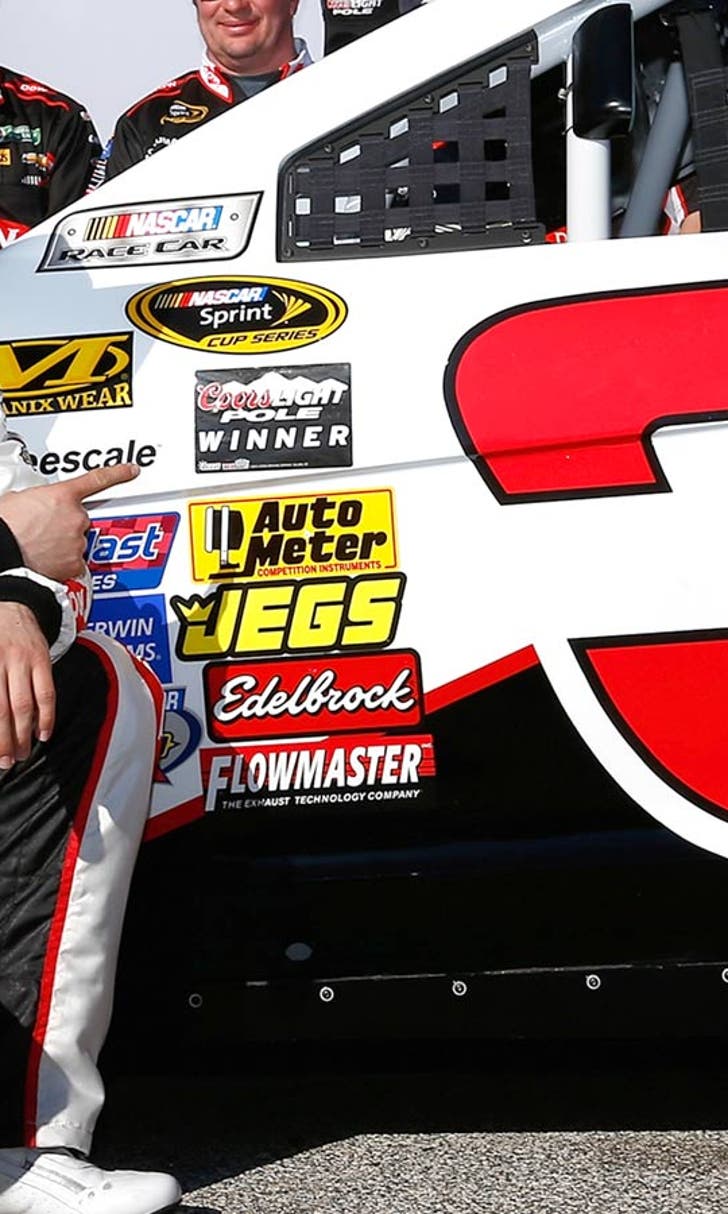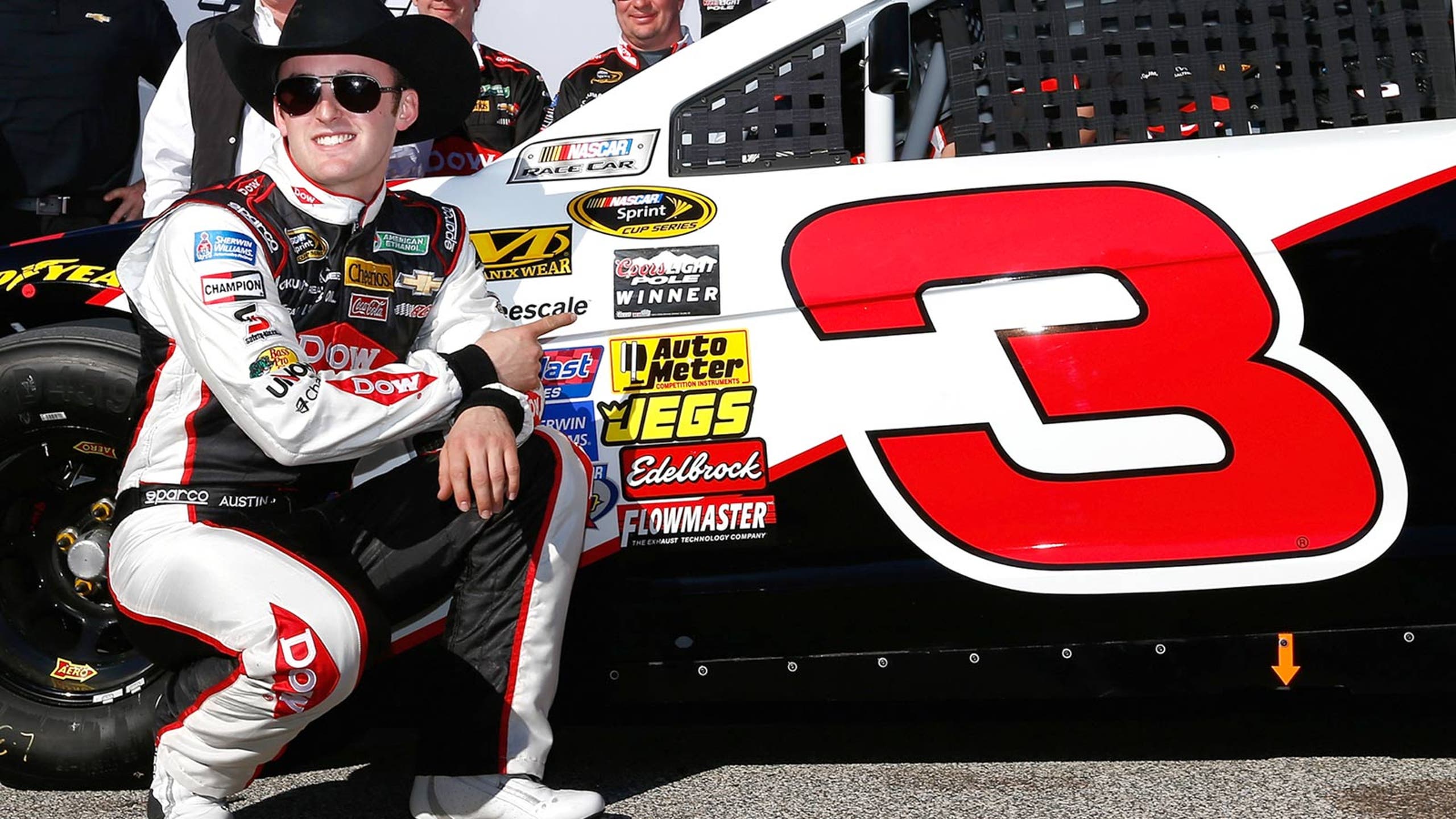 No. 3 going for No. 1: Austin Dillon wants to make big leap this year
BY Jared Turner • February 8, 2015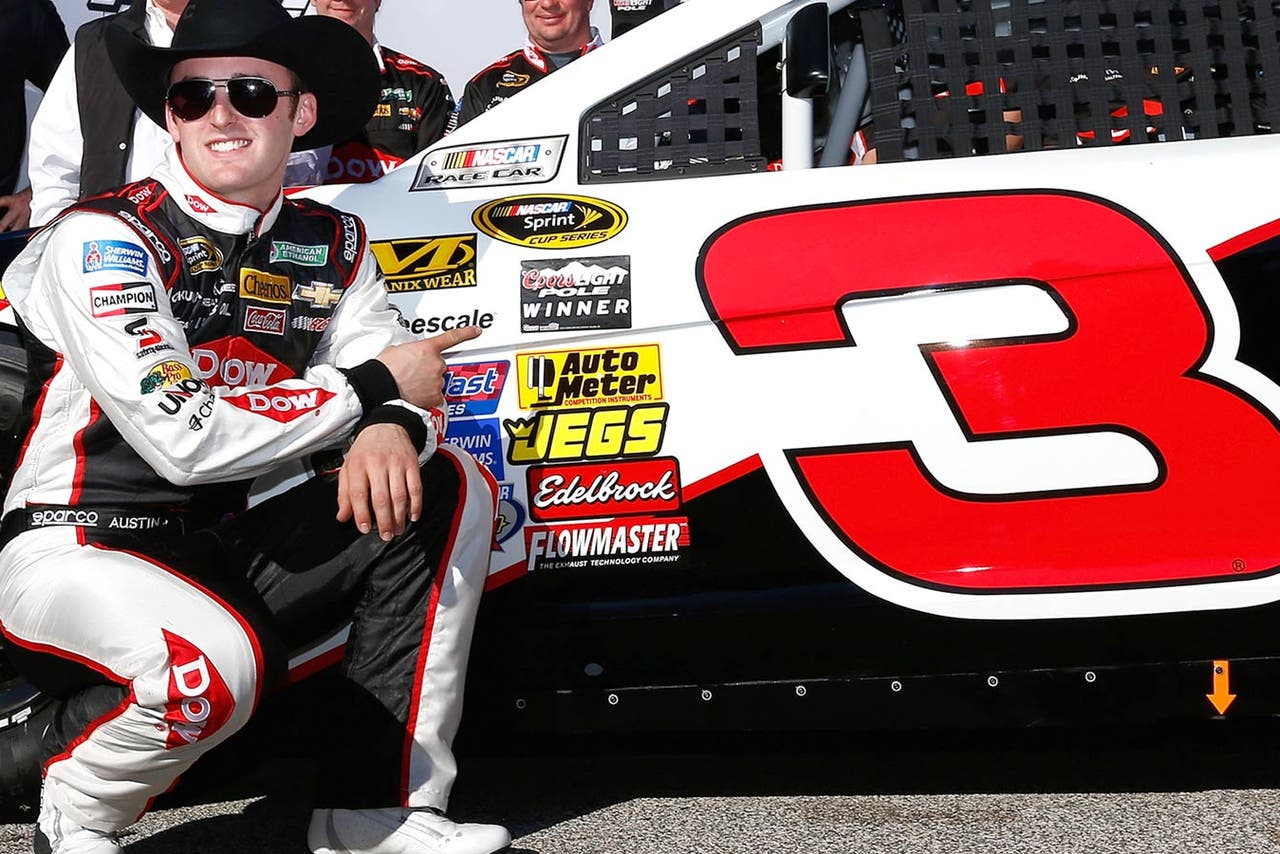 In just about every way, Austin Dillon accomplished what he set out to do last year as a NASCAR Sprint Cup Series rookie.
He completed 99.5 percent of all laps, gained valuable seat time and managed not to tear up race cars -- all while competing under the intense microscope of being the first driver of a No. 3 Sprint Cup car since the late Dale Earnhardt in February 2001.
But while Dillon proved to be far less accident-prone than the typical rookie, his cautious approach often came at the expense of getting up on the wheel and trying to improve his position on the racetrack.
There were some races that the 24-year-old grandson of legendary team owner Richard Childress probably could have finished better, but he simply opted to play it safe and bring home his car in one piece.
Combine the young driver's lack of overall aggression with the fact that, more often than not, his cars lacked the speed to contend for wins or even run in the top 10, and Dillon wasn't satisfied with the full body of work -- which was highlighted by a blockbuster Daytona 500 pole but featured only four top-10 finishes, including just one top five, in 36 points outings.
It's a brand new year, however, and with a full season now under his belt, Dillon won't be content merely being the guy who's always around at the finish.
"I think I need to challenge myself more on restarts," he said. "I need to take advantage of the opportunities. I've got that yellow (rookie) stripe off my back, and I need to let people know that it's not there. At some point, at some time you've got to be aggressive, and that's what this Sprint Cup racing's about. They really pushed me a lot last year to be that way.
"It's hard, though, coming into the sport as a rookie with all the things that we brought into it, and making those leaps. But there's a certain point you've got to, and hopefully we make that leap this year and start pushing ourselves more on these restarts and making stuff happen."
Dillon's father, Richard Childress Racing vice president of competition Mike Dillon, agrees that there were occasions last season when his oldest son didn't push the envelope enough.
"That's his style as much as it is anything," said Mike Dillon, a former racer himself. "At times I'd like to see a little more aggressiveness on restarts and stuff, but that's his style. ... He'll have to step it up this year. He needs to be more aggressive, in my opinion."
Austin harbors aspirations -- be them legitimate or not -- of making the quantum leap from 20th-place points finisher in Season One to champion in Season Two.
Farfetched? 
Perhaps, but one must not forget that Dillon won the championship in his second season as a full-time driver in both the NASCAR Camping World Truck Series and NASCAR Xfinity Series.
Just how big of a jump can he make from his first to second season in the NASCAR Sprint Cup Series?
"I think it's open-ended, really," Dillon said. "I really do. I think we can make the Chase. I think we can have a shot to win it. We make the Chase, we're going to have a shot to win. That's a great opportunity. I'd take those odds any day if we can make the Chase, so for us, I'm excited. I'm looking forward to it.
"Everybody keeps asking me about pressure from last year. I do feel way more at ease right now than I did last year going into it, because you never know what to expect, and that was such a big jump. ... So from a year ago, I can tell you that right now my heart's beating a lot slower."
Mike Dillon believes winning a race and making the Chase in Year Two at the Sprint Cup level would be the equivalent of his son's quick ascent from rookie contender to champion in the Truck and Xfinity series, respectively.
"I'm not going to say he can't win the championship," Mike said. "If we can get there and be among the last four (at Homestead-Miami Speedway), one of those four is gonna win it. But I think he can make the Chase, and I think he needs to win a race this year."
Dillon's grandfather, a six-time Sprint Cup champion team owner with the late Dale Earnhardt, believes his grandson has a chance to win a title in his second Cup season.
"He's got the mindset to do it," Childress said. "He's got the ability. We've just got to give him better equipment, faster cars. Not better equipment, but faster race cars."
VIDEO: A look back at when Austin Dillon put the No. 3 car on the pole for the 2014 Daytona 500
---
---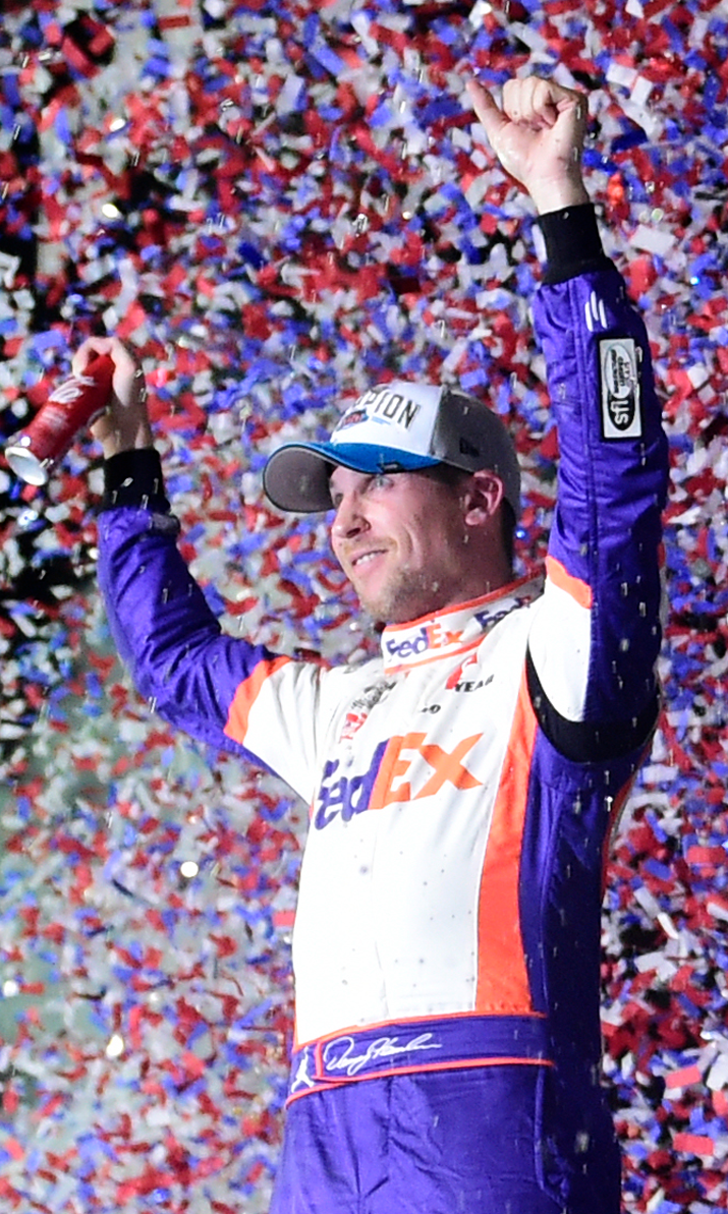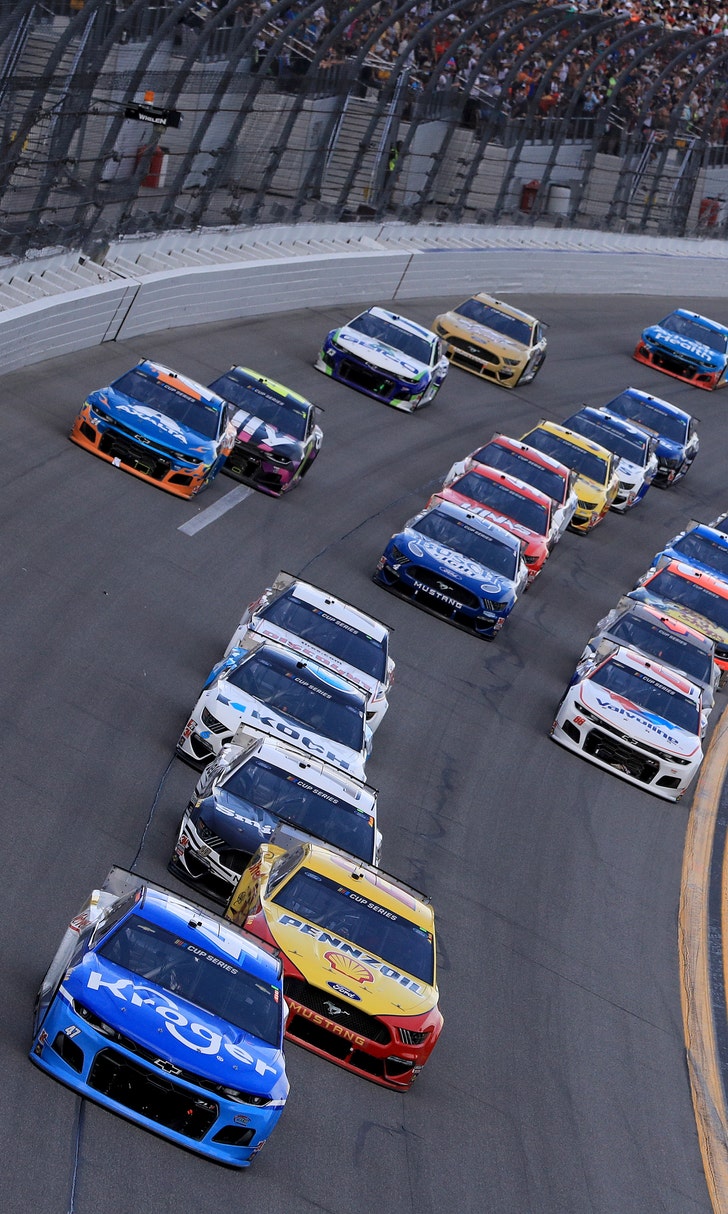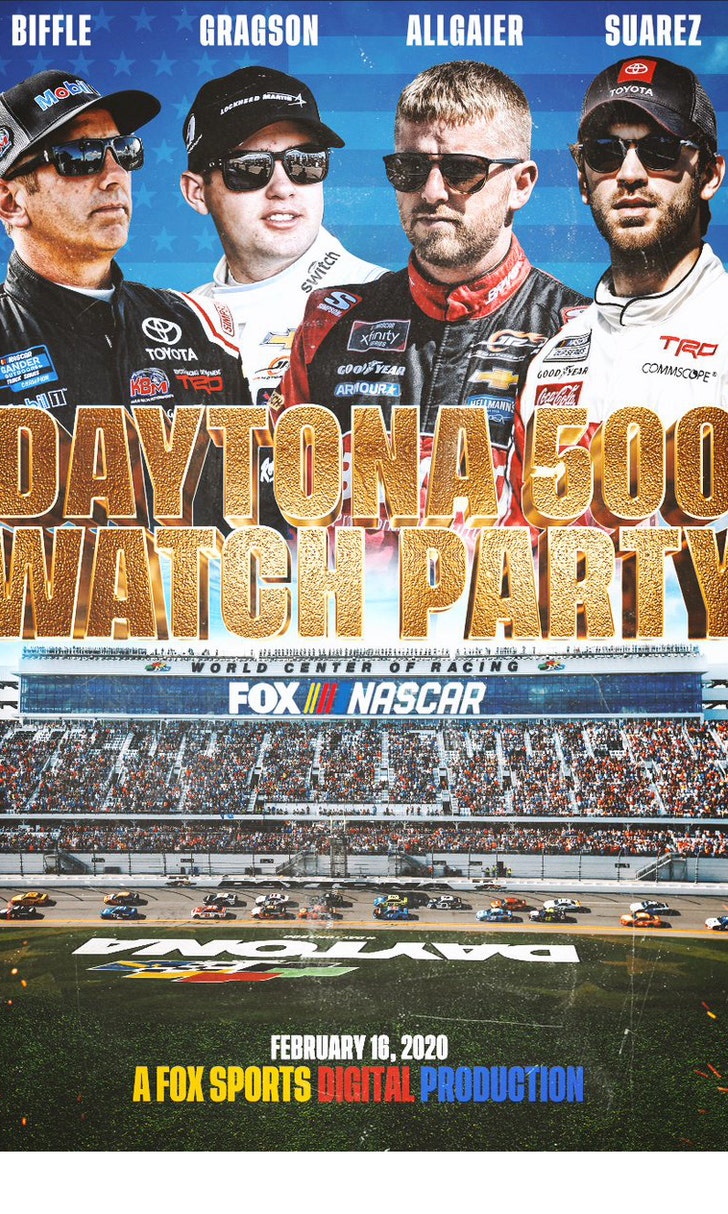 The Daytona 500 Watch Party!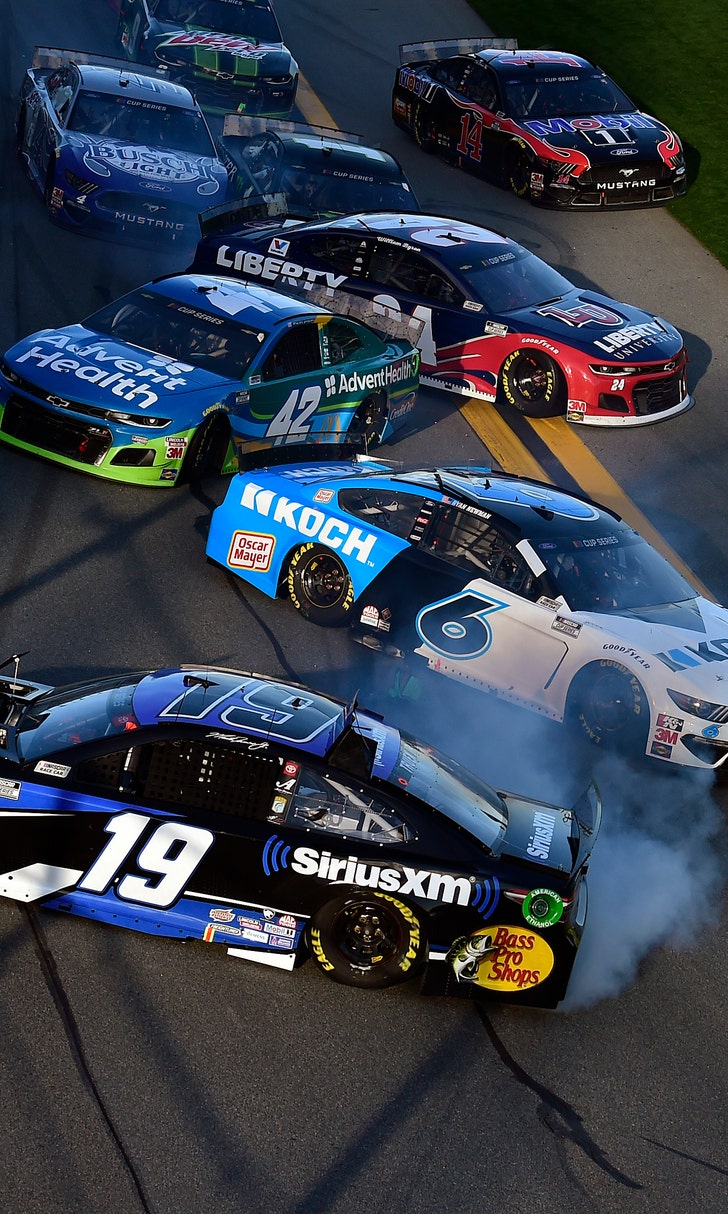 The Numbers Game At Daytona