New crew chief, Stewart clicking fast
March 13, 2012

While everyone is talking about how incredible it is for Tony Stewart to be this strong so early in the 2012 NASCAR Sprint Cup season, I think we can't overlook how important Sunday's win was for his new crew chief, Steve Addington.
Obviously when you come into a new situation and take over as crew chief, it comes with a lot of pressure. That pressure is magnified by 1,000 percent when you are joining the defending championship team and assuming the crew chief role. This is a team that came out of nowhere, basically, and ripped off five wins in a 10-race period and walked away with the championship.
So the pressure on crew chief Steve Addington was intense, even before he and Tony put a car on the track for the first time this season. Steve knew he wasn't coming in to rebuild the team; he was coming in to hopefully give Tony Stewart something he felt was lacking with former crew chief Darian Grubb.
Winning at Las Vegas Motor Speedway did a couple of things. Obviously for Tony, he showed folks who thought it was very risky to release his championship crew chief that this was the right call. For Steve, it shows that not only is he once again a winning crew chief but the trust Tony put in him was warranted.
Tony, Steve and the entire Stewart-Haas organization didn't just have a monkey on their back, they had a gorilla, and now it's gone. Don't forget that Steve wasn't the only offseason change over there. Tony's longtime crew chief and close friend, Greg Zippadelli, also came over, leaving his position as crew chief for Joey Logano.
Not only is Greg overseeing a management role at Stewart-Haas, but he is also in the thick of things for the organization's Danica Patrick program. So now Tony has it the way he wants it over there. I spent a lot of time with that team this past weekend, and what is clear to me is how well everyone gets along and the confidence they all have in each other.
Everyone is surprised to see how quickly Tony has won in 2012. Historically, Tony is a slow starter. Go look at 2011 as the perfect example of that. He let some races slip through his fingers early on last year, but it took getting into the last 10 races of the year before the wins started.
I think you also can't discount what I believe to be a very positive contributing factor. I haven't actually sat and added it up, but on the surface, from the time the checkered flag fell in Homestead last year, until it was time for Daytona in 2012, Tony had the heaviest offseason non-NASCAR racing schedule he ever has.
My point is that he comes into Daytona in better shape. His confidence is high from the blitz he put on the entire 2011 Chase field. He finally has the right people around him in the key places, like he wanted. You combine that with Tony's unsurpassed, God-given talent behind the wheel, and, well, it really shouldn't be that big of a surprise he has won so early in 2012.
We talk a lot about how our sport is motivation driven. I truly believe it is. Tony comes off a hot finish to his 2011 season. He actually won a bunch of those non-NASCAR events I was referring to earlier. He had his doubters who couldn't believe he would release his championship-winning crew chief, so that also motivated him to prove to them he did make the right decision.
Sunday in Las Vegas, you saw Tony take on all comers, and at the end of the day, it was him and not them celebrating in Victory Lane. He took everything they threw at him and held them off. For a guy who never was really that good on restarts, Tony served notice at Las Vegas  that he has mastered that part of his game.
Also don't overlook the motivation that Tony, Steve and the entire team had to feel after seeing Denny Hamlin and the former No. 14 crew chief, Darian Grubb, in Victory Lane in Phoenix. It's as if Tony and Steve answered those who were saying after Phoenix that Tony never should have replaced Darian.
Tony made it quite clear to everyone early on that it wasn't personal, that replacing Darian was simply a business decision. That said, nobody — and I mean nobody — likes to lose. So, yes, I definitely see motivation playing a big role between the Phoenix and Las Vegas races.
So I see a great off-the-track mental battle and on-the-track championship battle already sprouting between Joe Gibbs Racing and Stewart-Haas Racing. To me, that's what has always made our sport so exciting and appealing. You can talk about race cars all you want, but it's the people in our sport whom race fans line up behind and support.
You combine that with the history these two organizations have with each other, and it creates its own weekly storyline. Tony won two championships with Joe Gibbs Racing. He left to become an owner/driver and to call his own shots. Greg leaves Gibbs to rejoin his old friend. Darian, after winning the championship yet being released by Tony, comes to Joe Gibbs Racing to help Denny Hamlin find his way back to Victory Lane. On top of all this, Steve Addington also worked for Joe Gibbs Racing.
So this is shaping up even this early on to be a real championship prize fight. We are seeing a rivalry being created right before our eyes. What our sport was built on from the past was rivalries. Whether it was Petty-Pearson, Waltrip-Allison, Earnhardt-Gordon, rivalries excite our fans and help grow our sport.
With the way Joe Gibbs Racing and Stewart-Haas Racing's history's are so intertwined, I venture to say we have seen the dawn of NASCAR's next big rivalry only three races into the 2012 NASCAR Sprint Cup season.
 
---
---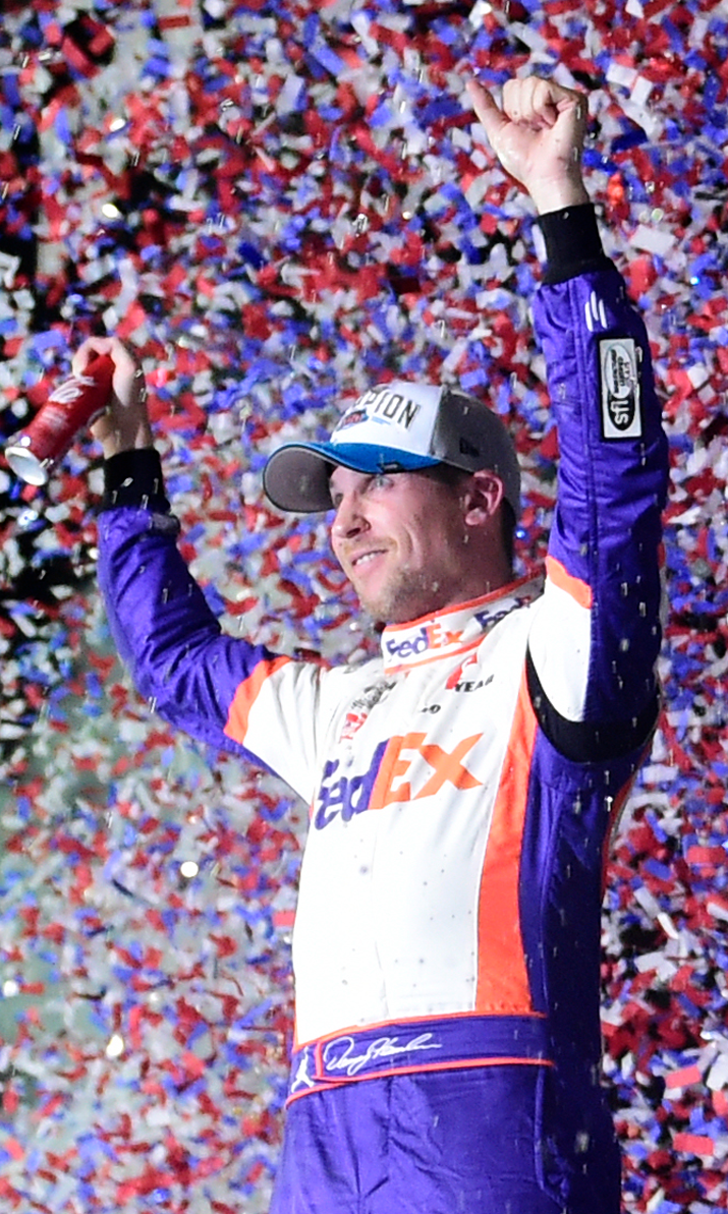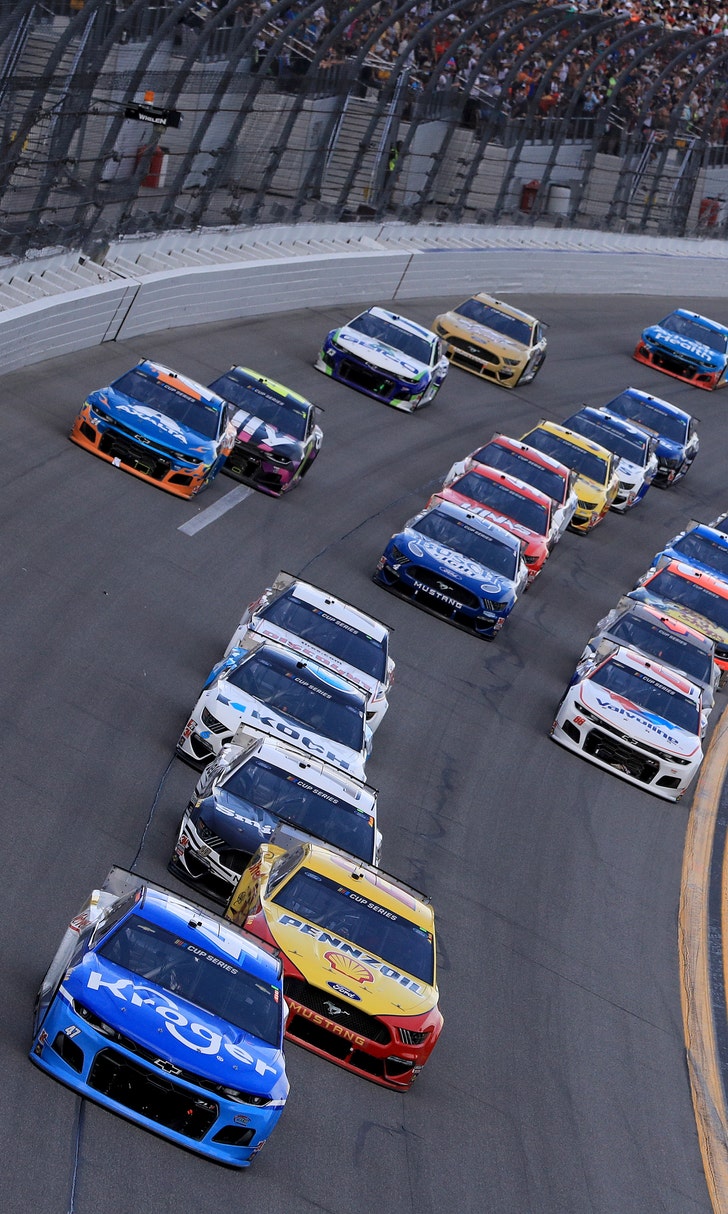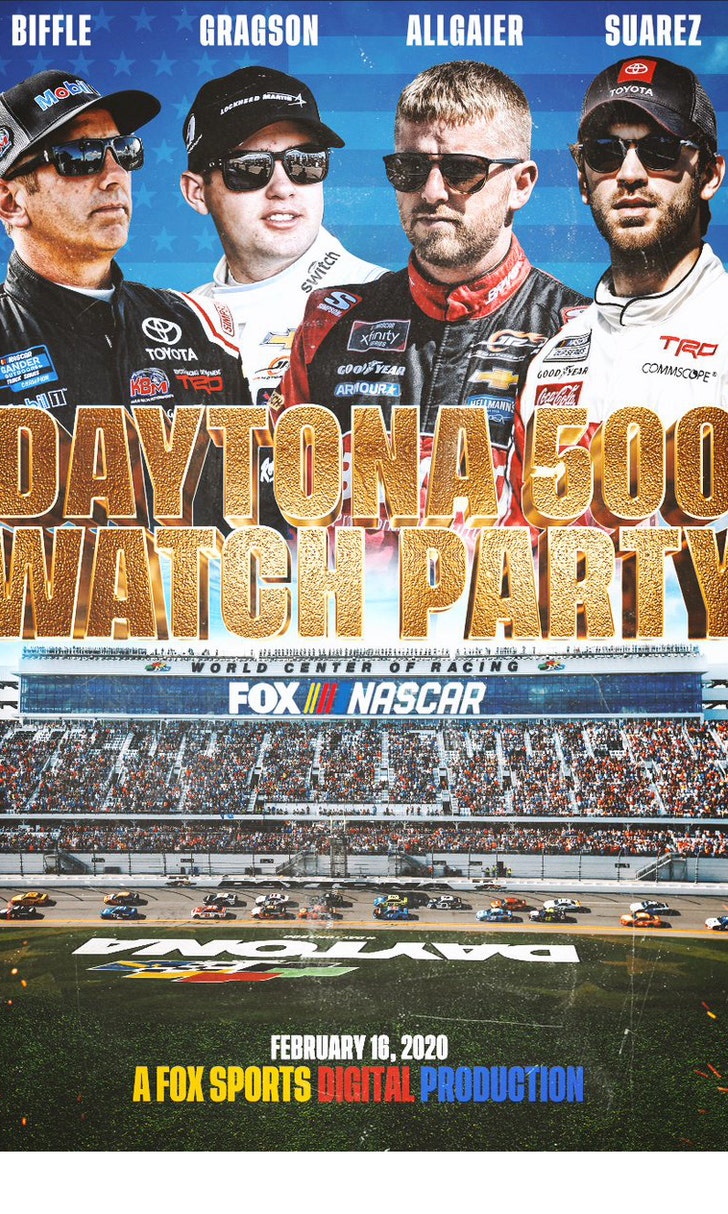 The Daytona 500 Watch Party!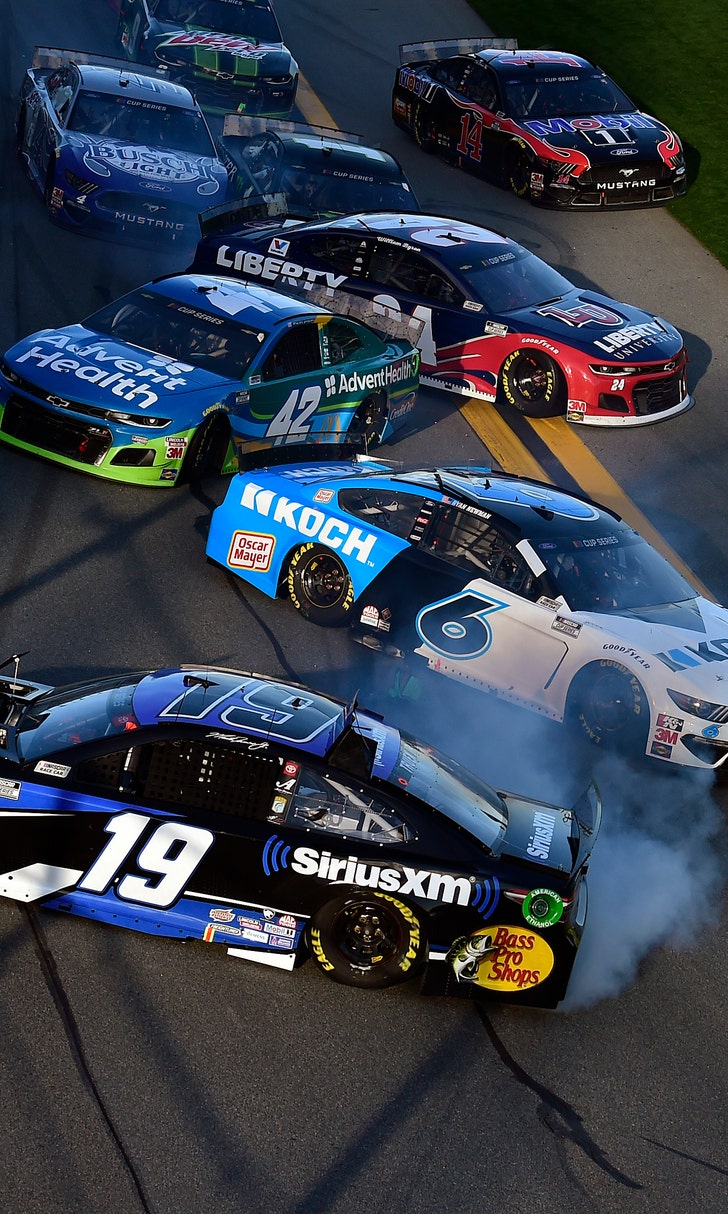 The Numbers Game At Daytona