NASCAR Cup Series
NASCAR Cup Series
New car offers hopes of better future
Published
Jan. 10, 2013 12:00 a.m. ET

Could the Generation 6 Sprint Cup car be just what NASCAR needs?
Now that the Car of Tomorrow has become yesterday's car model, will the Gen 6, a race car that more closely resembles showroom models, satisfy fans, manufacturers and competitors?
"I don't think it is going to hurt, but I think it is naive to think that a car will solve everything," Sprint Cup champion Brad Keselowski said. "I think that is really naive. There is a lot of work to be done to capitalize on everything. It is a big piece of what this sport needs to be the best it can be. I think that commitment is something we should all be proud of."
The Gen 6 car has evolved over a two-year development process. Sprint Cup Series director John Darby insists that NASCAR'snumber one concern is the competition balance. To that end, teams continue to massage the new cars during testing at Daytona International Speedway this week, but the real competitive test will come when the 2013 season kicks off duringSpeedweeks in February.
While it would be too early to say which organizations have a distinct advantage, Joe Gibbs Racing drivers topped both testing sessions. Matt Kenseth ran a lap of 192.757 mph in the morning. With drafting assistance from his new teammate Kenseth, Denny Hamlin posted the fastest lap in the afternoon – 195.712 mph.
Still, Hamlin said the key to speed was finding the "happy spot" with the new body style.
"Does it want to be straight behind the other car? Do you want to be offset a little bit? Really, it seems like the back car gets a lot of air to it," Hamlin said. "It essentially makes it hard to suck up to the front car, which I think will bode well for our competition at other racetracks going forward where the front car doesn't have such a huge advantage.
"That part is pretty optimistic. It definitely will lend more to pack racing vs. the two-car tandem."
Team owner and former champion Tony Stewart said the new car makes him "excited obviously." Stewart was not a big fan of the former car. During the COT's era, Stewart earned 18 of his 47 victories and one of his three Cup titles. Still, Stewart insisted the organization has "a lot of work to do" with the new car bodies, particularly after Stewart-Haas Racing expanded this season from two full-time teams to three.
"So far so good," Stewart said. "The big thing is just getting here and seeing the new look of the cars; I think it really looks good. It's nice to see. I'm glad we finally got away from the Car of Tomorrow that wasn't, I don't think, the best of ideas by (former Cup Series director and VP of research and development) Gary Nelson. It is nice to get back to cars that look like production cars again."
Since the Gen 6 car is progressing to a more stable vehicle with a tighter feel, the handling characteristics should suit Stewart. However, his 2011 title rival Carl Edwards isn't nearly as confident. Before making an early call at a restrictor-plate track, Edwards said he wants to see how the cars react during next week's (17-18) test at Charlotte Motor Speedway. It will mark the first time Edwards has tested the car on an intermediate (1.5-mile) track. But lobbying from the drivers has already begun.
"I don't like downforce and sideforce and sticky tires," Edwards said. "It is good for me in some place and bad in others, but I like the cars to be hard to drive and sliding around. I think the more chaos and more difficult the car is to drive, the more chances you get to take advantage of a guy and the more passing you see and it is better racing.
"That is what I like. NASCAR has been receptive when I talk to them about it, but I think more guys must like it the other way. I am going to go out and do the best I can with it, and I have been proven wrong a bunch, so if they get this right with big spoilers and lots of downforce, then I am all for it. I want to go out and pass people when my car is fast and force people into mistakes, and that is what I like. We will see. Nobody really knows, I guess."
---
---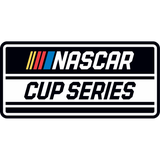 Get more from NASCAR Cup Series
Follow your favorites to get information about games, news and more
---