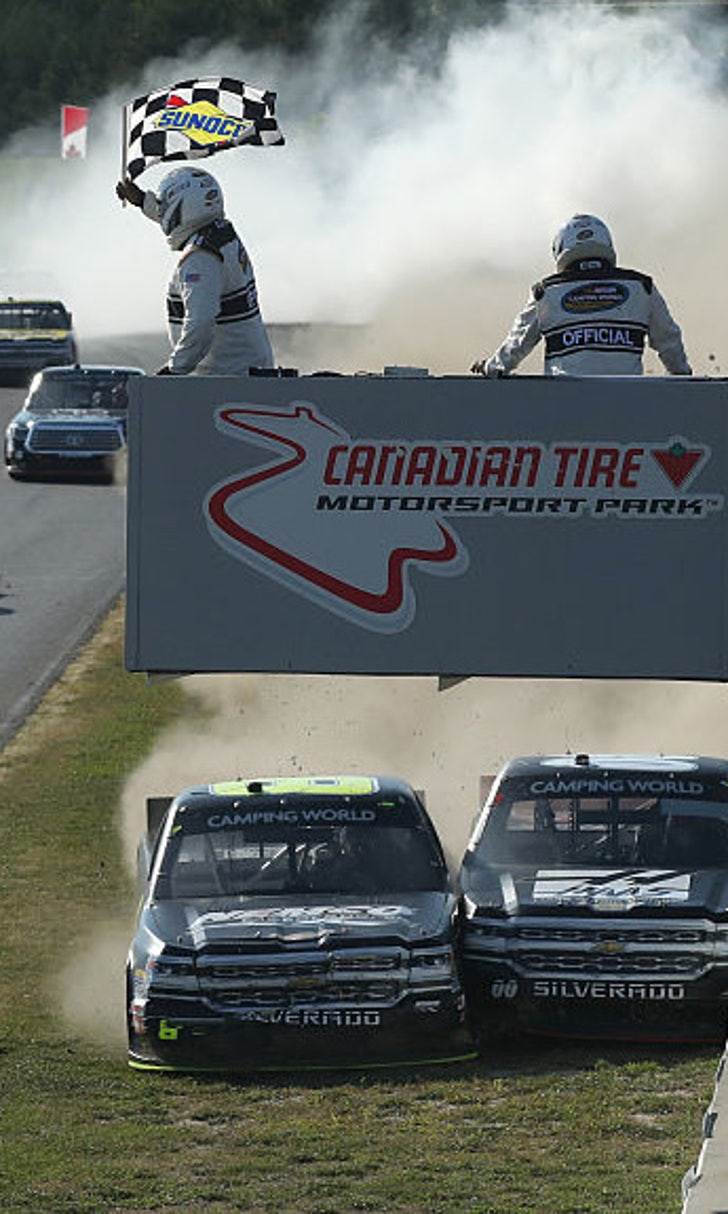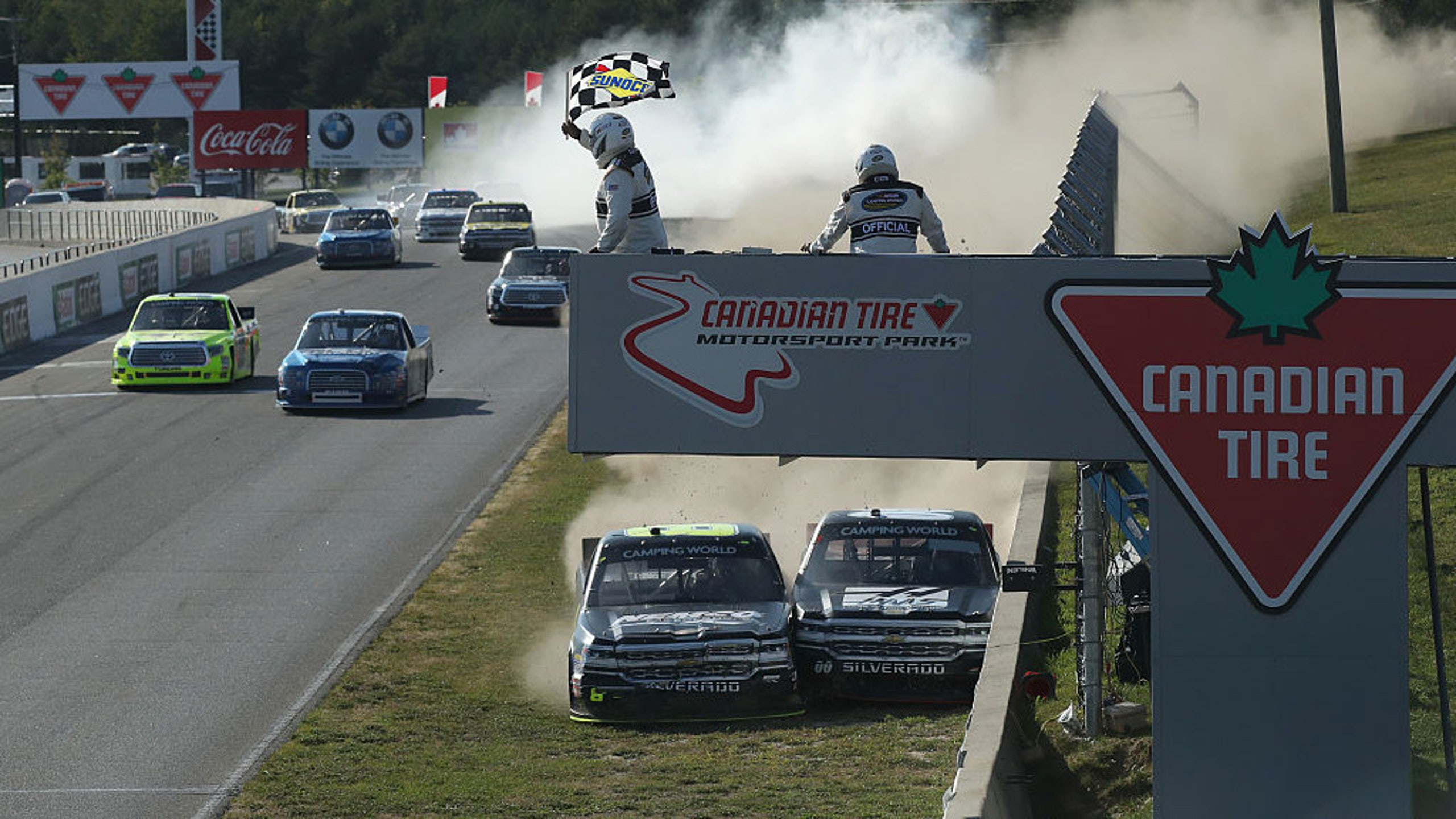 NASCAR VP Steve O'Donnell: John Hunter Nemechek made 'aggressive move'
BY foxsports • September 6, 2016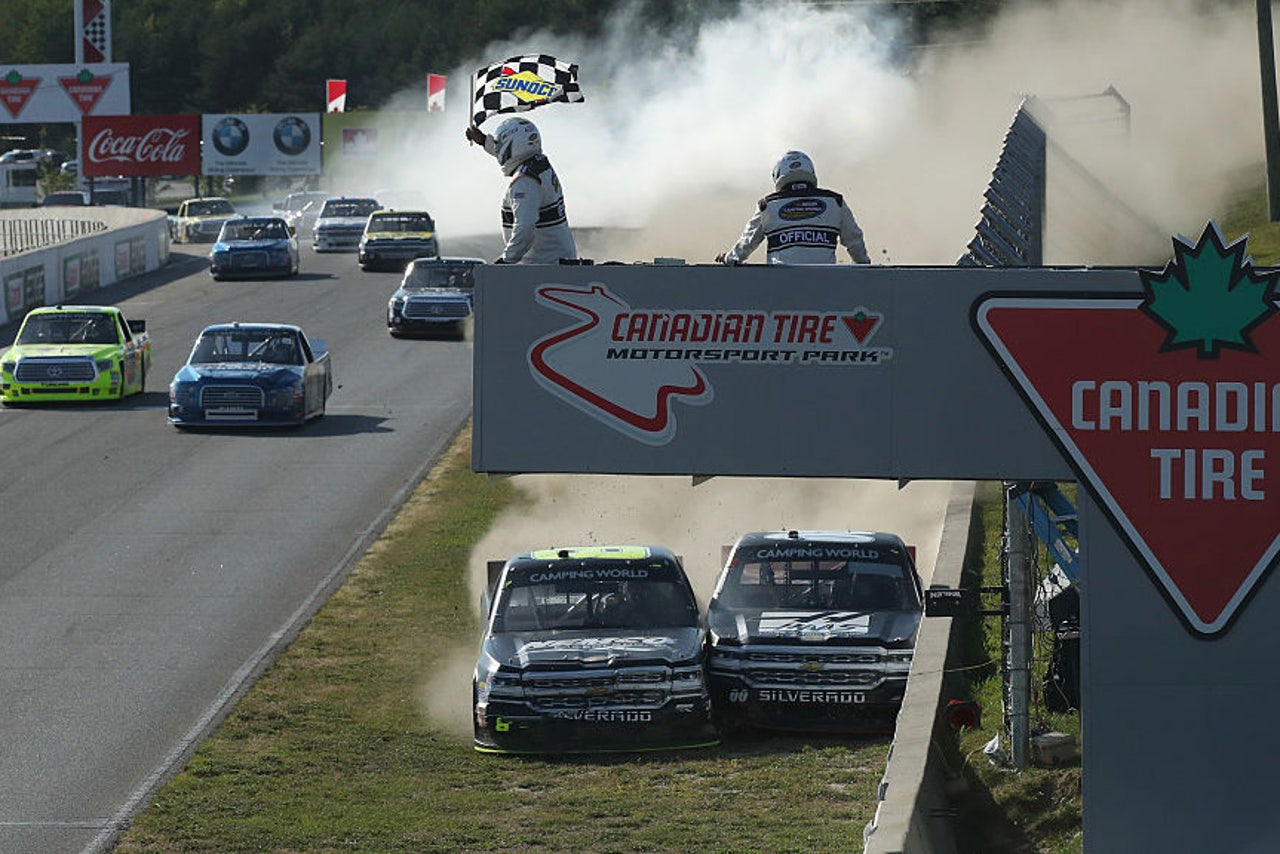 Following the controversial finish between John Hunter Nemechek and Cole Custer in Sunday's NASCAR Camping World Trucks Series Chevrolet Silverado 250 at Canadian Tire Motorsports Park, NASCAR vice president Steve O'Donnell spoke about the incident.
Nemechek was declared the race winner after taking out Custer at the start-finish line, and Custer showed his displeasure by charging Nemechek and tackling him in front of the flagstand.
On Tuesday, O'Donnell was on Sirius XM NASCAR Radio's "The Morning Drive" to talk about NASCAR's stance on the issue.
"It was certainly an aggressive move," said O'Donnell. "We've always said that NASCAR is a contact sport and when drivers are racing, we expect that there could be contact.
"In this case, we said it was a very aggressive move, but made the determination at the race track to declare John Hunter the race winner."
Between what many feel was an overly-aggressive move by Nemechek, as well as the actions by Custer, it will take some time for the sanctioning body to make a decision on possible penalties, if any.
"We've got a number of things that we've put in place over the past year via the rule book to take our time and look at everything that happened, not only on the track, but post-race as well," O'Donnell said. "There's a lot of video we have to look at. There's a lot of people we really still have to talk to about that incident in totality -- not only on the race track, but what happened post-race to make some determinations."
When asked if there will be a need to keep a closer eye on Custer when racing around Nemechek for potential retaliation, O'Donnell says each instance it looked at differently depending on the situation, but he suspects that Sunday's finish won't be the last contact between the two drivers.
"What we've said is racing hard for position is one thing, but when something happens on the track outside of that, that's when we have to take a different look at it," O'Donnell added. "I would fully expect Cole, racing hard for a position or the win with John Hunter in the future, you're going to see some contact. It's probably expected and we're going to have to rule on that."
---
---