NASCAR trifecta in reach for Kyle Busch at Texas
BY foxsports • November 7, 2009
Kyle Busch keeps extending streaks at Texas in search of a NASCAR first.

Busch won his fourth consecutive Nationwide Series race at the 1 1/2-mile, high-banked track Saturday. The dominating victory came a day after he won his fifth truck race in his last five starts in the series.

He will try to complete an unprecedented trifecta Sunday and become the first driver to win all three of NASCAR's national series on the same weekend.



Winning ways






"I hope it happens, that would be the greatest thing," Busch said. "The hardest one is the last one."

Busch qualified fifth for Sunday's race at Texas, where he is 0-for-9 in Sprint Cup races and finished 18th in April.

When Busch climbed out of the car in Victory Lane on Saturday, he said he was "sorry" he won and would make it three in a row. When asked later about what reaction he expected if he did pull it off, he said he was "messing with the fans" with his comment and wasn't sure.

"People would get tired of buying tickets to the Kyle Busch show, I guess," he said. "That's two, one more to go. ... If luck is on our side and we play it smart, we could come out of here 3 for 3. That would be pretty special."

After taking the lead on the 11th of 200 laps, when he swung his No. 18 Toyota around polesitter Matt Kenseth in the first turn, Busch went on to lead 179 laps and win by 3.154 seconds over Casey Mears, who was filling in for Jeff Burton in the No. 29 Chevrolet.

This is the 28th time in his career Busch has run all three series the same weekend. This is the seventh time this year and twice he won two races - at California in February and Bristol in August - without being able to get the third. In California, he won the Camping World Truck Series and the Nationwide races before finishing third in Sprint Cup.

"Maybe we can come up two spots better here," he said.

It was Busch's eighth Nationwide victory this year, and extended his points lead to 272 over Carl Edwards with two races left. Busch, who has won 29 times in 171 career Nationwide starts, only has to finish 15th next week at Phoenix to clinch his first NASCAR championship in any series.

"Every week, we're right there, we're contending," said Busch, who has 11 runner-up finishes to go with his victories. "The 48 (Jimmie Johnson) makes it look easy on Cup side, we make it look easy on the Nationwide side. ... It's an accomplishment."

NASCAR said after the race that the Busch team faces a potential points penalty for an improperly secured weight that was found on the No. 18 during an initial inspection at the beginning of the race week.

Edwards, who had to start at the back of the field after making adjustments on the car during the impound period, finished ninth.




Jason Leffler got loose in the closing laps and finished third after being passed by Mears. Kenseth was fourth, Brad Keselowski fifth and Kevin Harvick, the only other four-time Nationwide winner at Texas, was sixth.

"I don't know why I was driving so hard," Leffler said. "I was pulling away from the 29 (Mears), but I wasn't catching the 18 (Busch). I ran on the apron a little bit and it about took me out of the race."

Busch has won 19 NASCAR races this season, including seven of his 13 truck starts to go with four Sprint Cup victories. He won 21 races last year - eight Sprint, 10 Nationwide and three trucks.

It was the sixth time in 10 Nationwide races at Texas that Busch led the most laps. He has led 657 of 1,200 laps during his four-race winning streak.

Within 11 laps after taking the lead, Busch had already created a nearly 3-second gap over Harvick. His lead was more than 10 seconds soon after green-flag pit stops and before a caution for debris on lap 62.

Harvick led the first lap after the caution by 0.0002 seconds and stayed in front for five laps - including three under another quick caution when Michael McDowell spun in Turn 4 - before Busch passed him on lap 72.

All that kept closing the gap on Busch were seven cautions for 34 laps. On each restart, Busch quickly shot back in front of the field.
---
---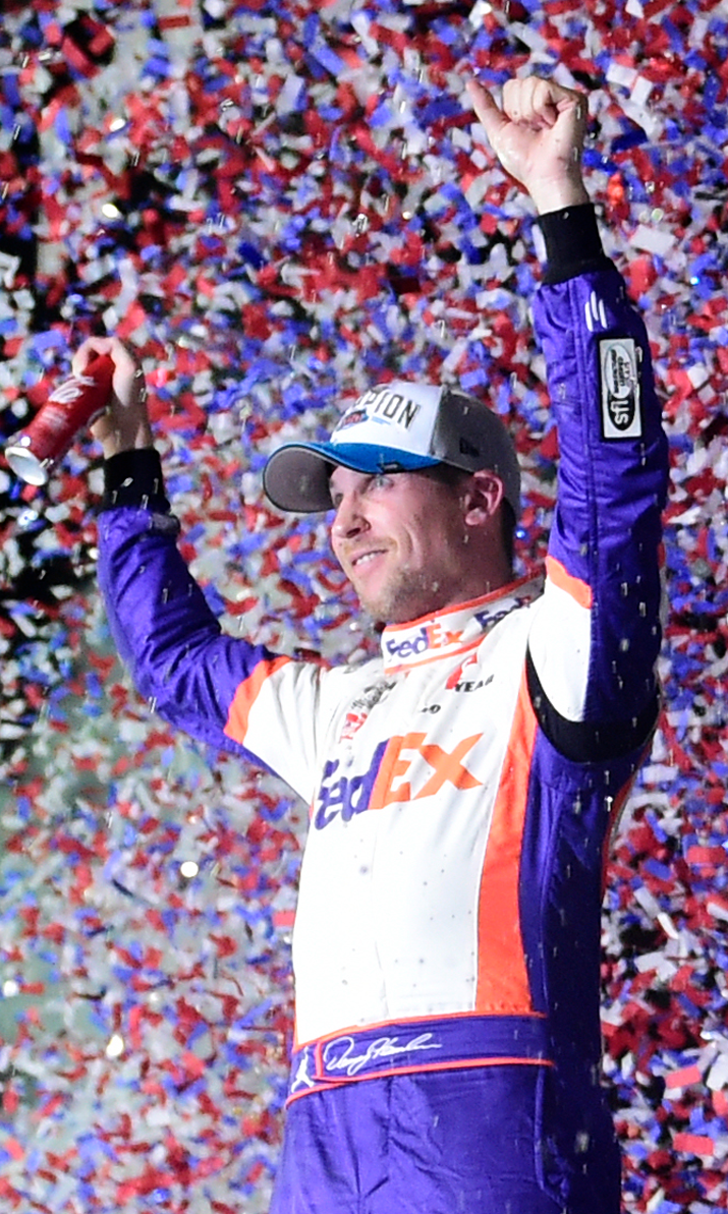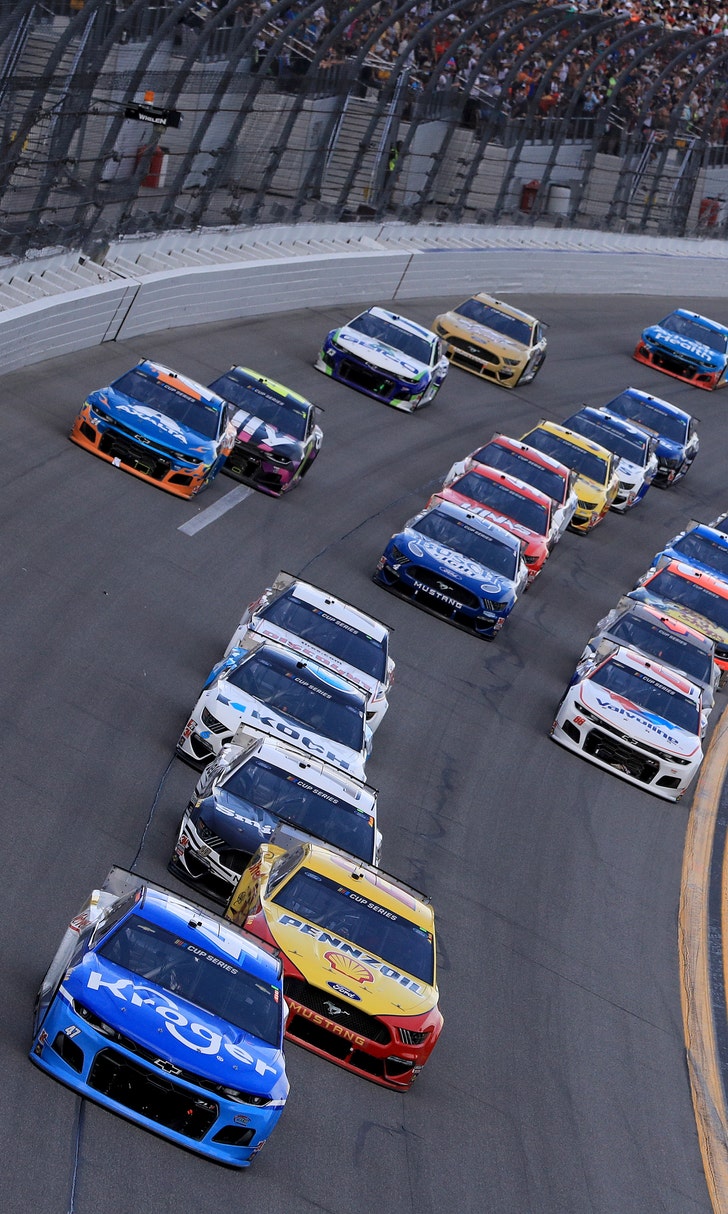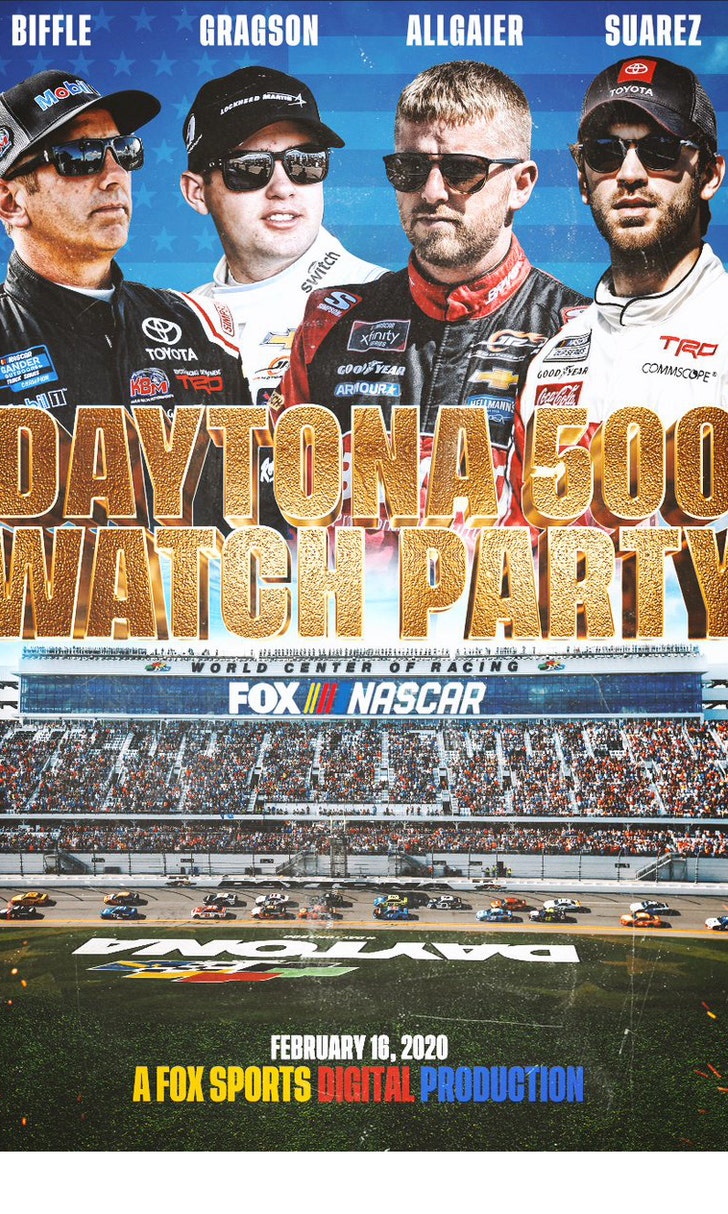 The Daytona 500 Watch Party!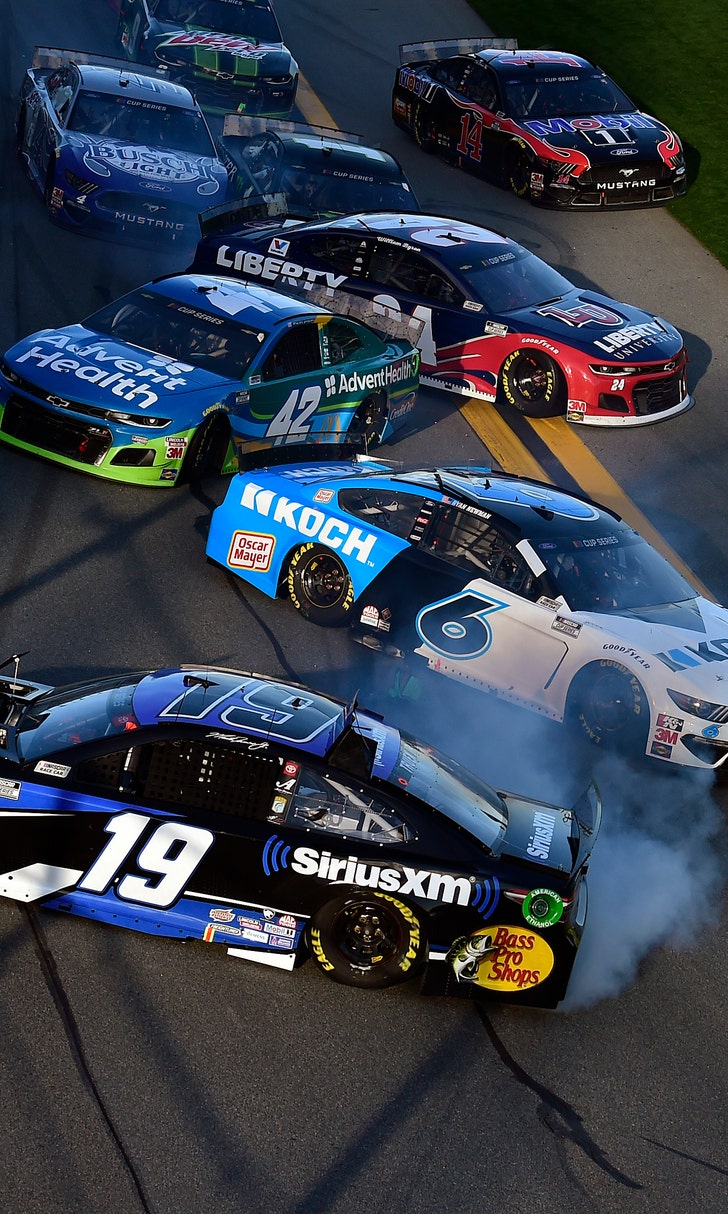 The Numbers Game At Daytona