NASCAR title rivals talk trash
BY foxsports • November 17, 2011
It's very difficult to win a war of words with Tony Stewart, who uses quick wit and a sharp tongue to defeat anyone bold enough to go toe-to-toe with him.
It's clearly been his strategy the last month with Carl Edwards, the Sprint Cup Series points leader and lone driver standing in Stewart's way of a third NASCAR championship. Whether it works or not won't be determined until Sunday at Homestead-Miami Speedway, where Edwards will take a three-point lead over Stewart into the season finale.
Edwards did his best to hang with Stewart on Thursday in their final joint news conference before the race. As the two heaped compliment after compliment on each other, they were finally asked if they'd be so polite on the last lap with the championship on the line.
''I'd wreck my mom to win a championship,'' Stewart said. ''I respect him as a driver, but this isn't about friendships this weekend. This is a war. This is a battle. This is for a national championship. It's no holds barred this weekend. I didn't come this far to be one step away from it and let it slip away, so we're going to go for it.''
Edwards was unfazed and gamely tried to go after Stewart.
''Did you say something'' he asked.
''Yeah, you can come visit my trophy in the room at (Las) Vegas,'' Stewart replied.
''He's got the talking part figured out. Problem is, you haven't led the points yet this year, have you?'' said Edwards, who has led the points for 21 weeks this year.
''They say there's talkers and doers. I've done this twice,'' Stewart replied in reference to his two championships.
''That's the funny thing. I've listened to you talk a lot today. You've talked a lot about your past successes. That is very respectable,'' Edwards said.
And with that, he bowed out of the witty banter and got serious.
Edwards has been the most consistent driver this season, and that steadiness is all he needs to believe he's the man to beat in this title race. But it's Edwards' first legitimate shot at a Sprint Cup title - his 2007 title in the second-tier Nationwide Series was a runaway - and he's bound to get nervous at some point, right?
Edwards insists he won't be rattled and has studied Stewart the past several weeks to get a better understanding of what he's up against.
''There's a couple reasons that I'm not nervous about this, and they're personal reasons, they're reasons that maybe someday I'll talk to you more about in depth,'' he said. ''I'm truly just excited about this. And it is interesting to me. I've learned a lot about Tony, the way he competes by what he's said. I've paid attention to what he says. I pay attention to the way he looks when he gets out of the race car, the body language he uses, things like that. I've learned a lot.''
But Stewart doesn't believe anything Edwards is saying, and said he's made his own observations and knows his rival is feeling the heat.
''I've seen what he looks like, what his guys look like. I've seen how our guys look. I know how I feel about it. It's two totally different demeanors in the garage right now,'' Stewart said. ''All you have to do is walk around the garage and you can make that decision for yourself.
''I think he's doing a pretty good acting job. I think he's a lot more nervous than he lets on. But he's got a lot of class and character and is a strong person. But I don't think he's as strong as he wants to lead everyone to believe.''
Stewart, seeking to become the first driver/owner since Alan Kulwicki in 1992 to win the championship, came to Florida immediately after Sunday's race at Phoenix for a string of sponsor appearances. He was unshaven and tan at Thursday's news conference, where he smiled and laughed through the 20-plus minutes of questioning.
Edwards, who had a quiet week at home in Missouri with his family, wasn't as loose. He smiled, he made some jokes, but he seemed to grow agitated as Stewart's verbal jabs continued. And when Stewart was asked if he's talked recently to good friend A.J. Foyt - he responded ''I've not talked to Foyt. He'll call me after we win on Sunday,'' - Edwards seemed to clench his jaw.
NASCAR couldn't have asked for anything more from this championship race, the closest since the Chase for the Sprint Cup championship format was introduced in 2004. NASCAR chairman Brian France said he wanted ''Game 7 moments'' when he hinted he'd tweak the Chase, which this year went to a 43-to-1 points system over its decades-old convoluted scoring system.
France got what he wanted, with two heavyweights taking it down to the wire Sunday.
''I think it's proven to be a pretty good system so far,'' Stewart said. ''You have two guys within three points of each other going into the last race. I don't know how you can say it's bad.''
---
---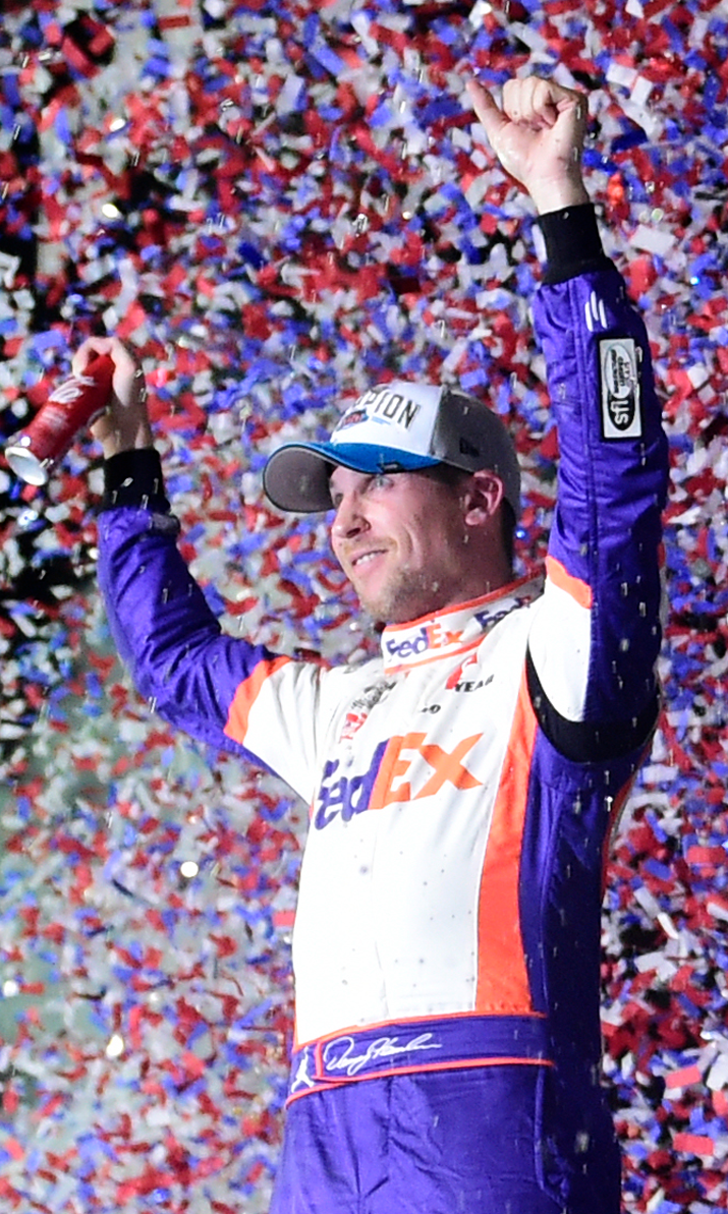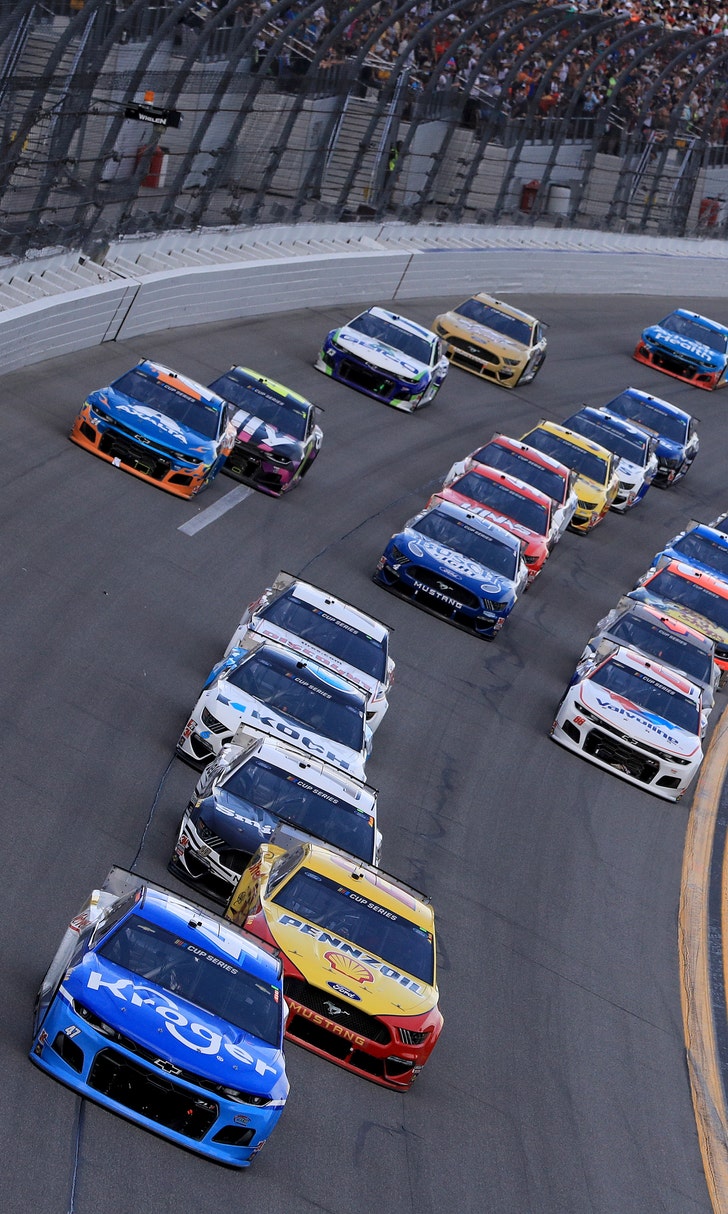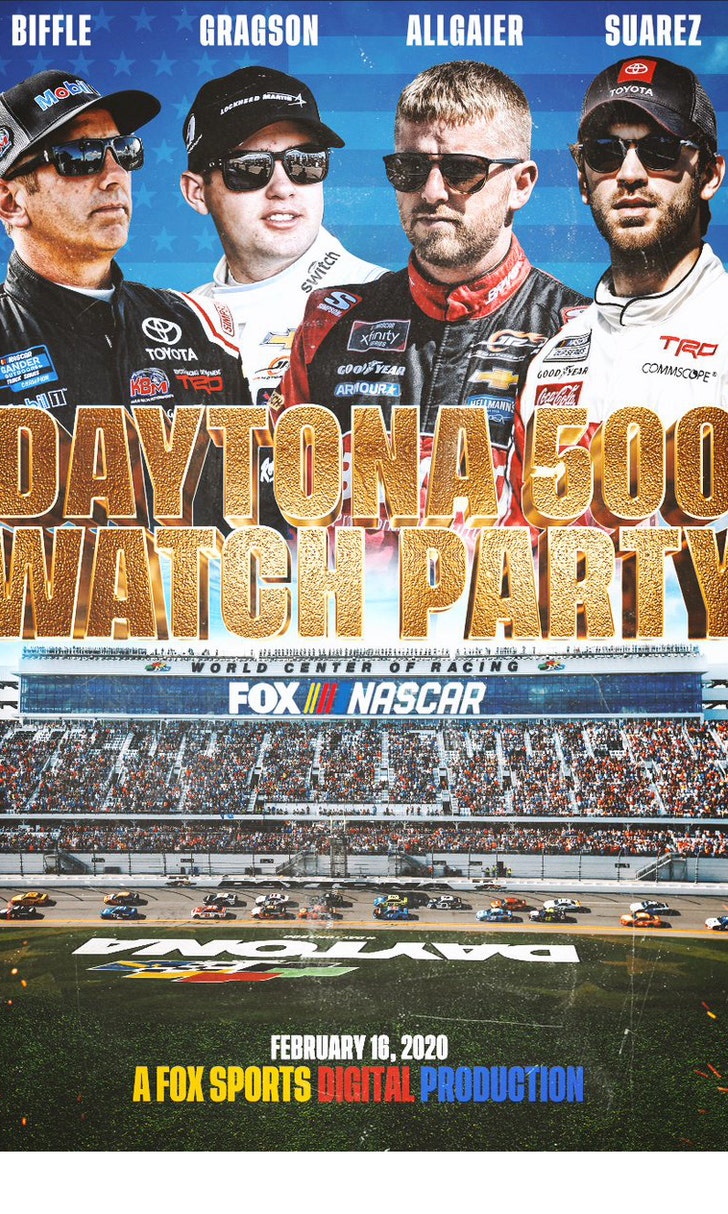 The Daytona 500 Watch Party!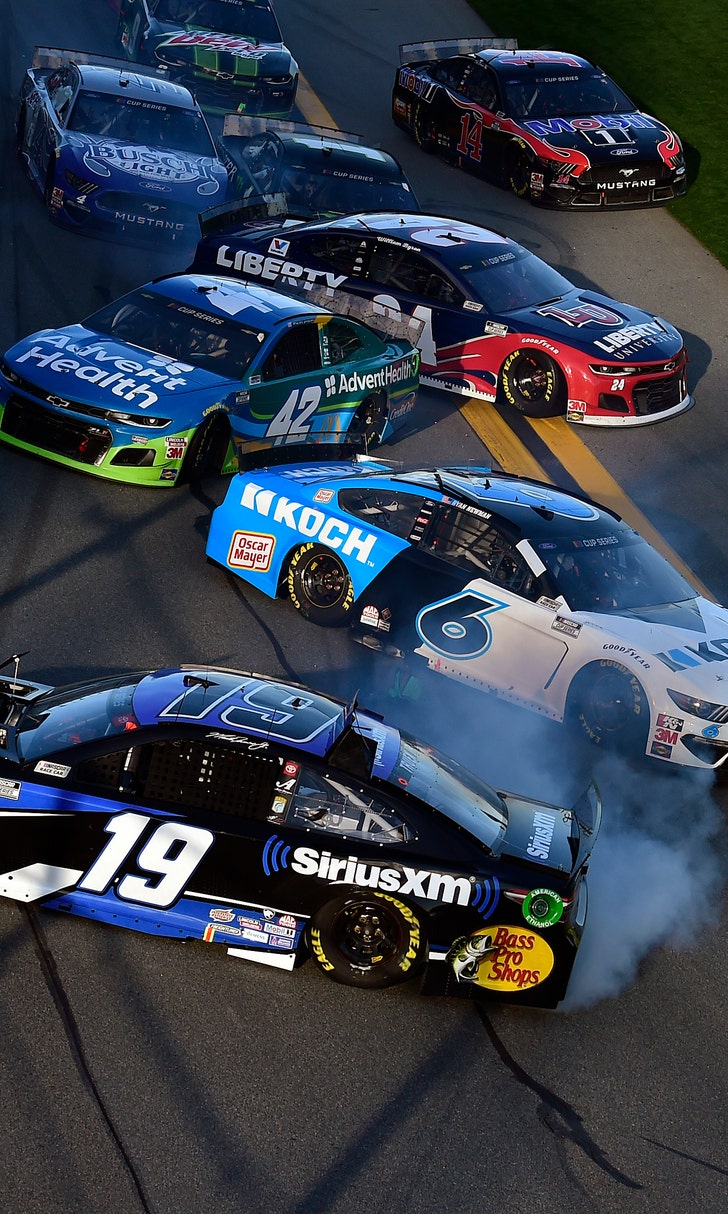 The Numbers Game At Daytona