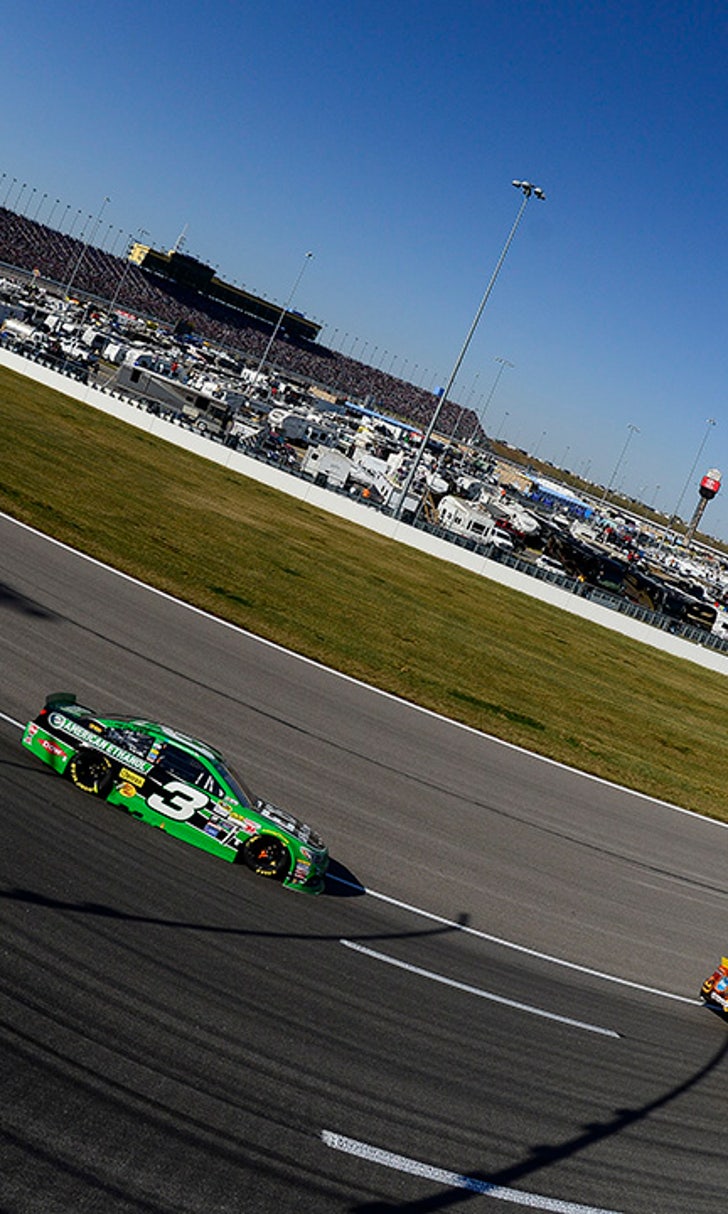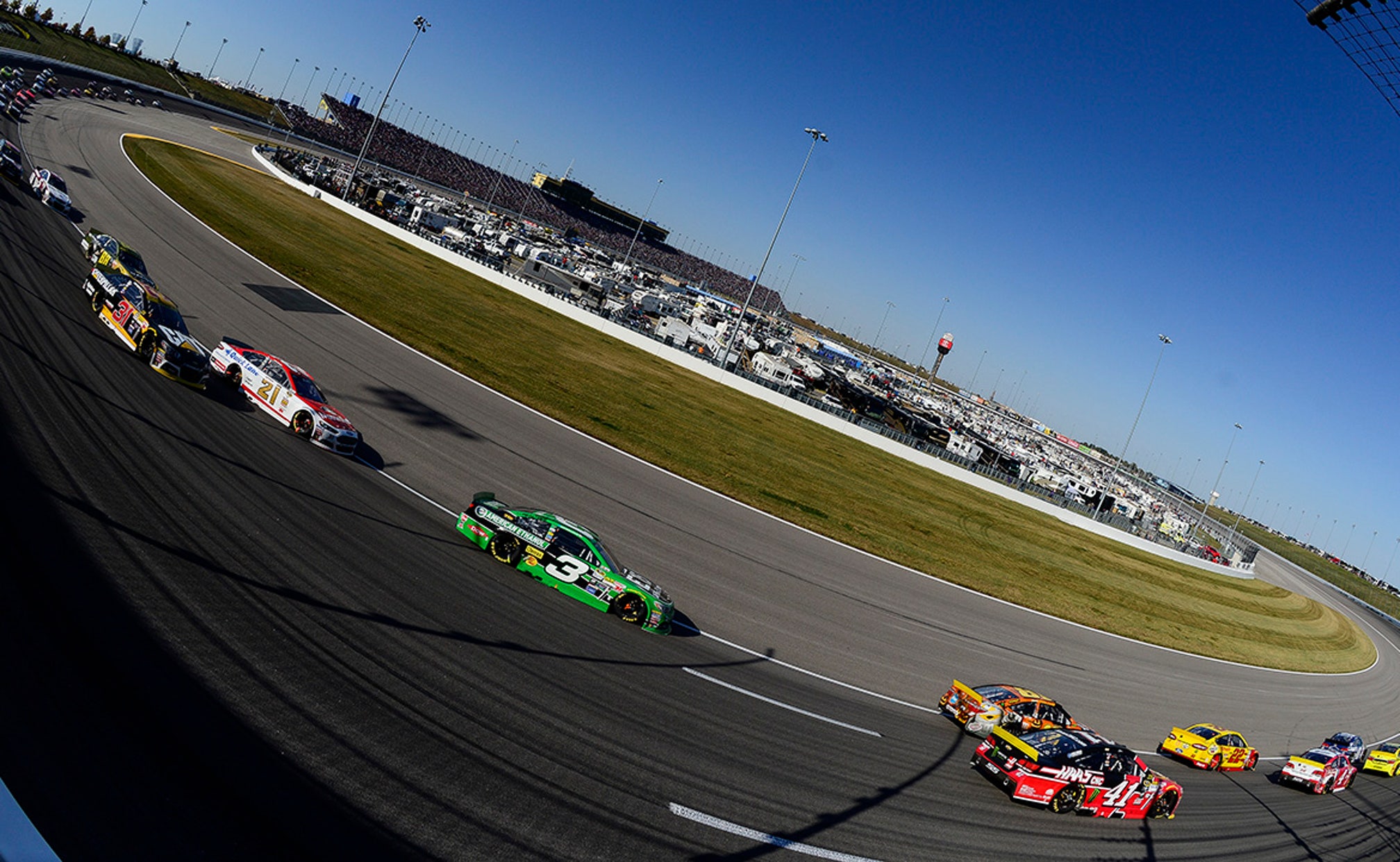 NASCAR releases 2017 Sprint Cup Series schedule
BY foxsports • May 5, 2016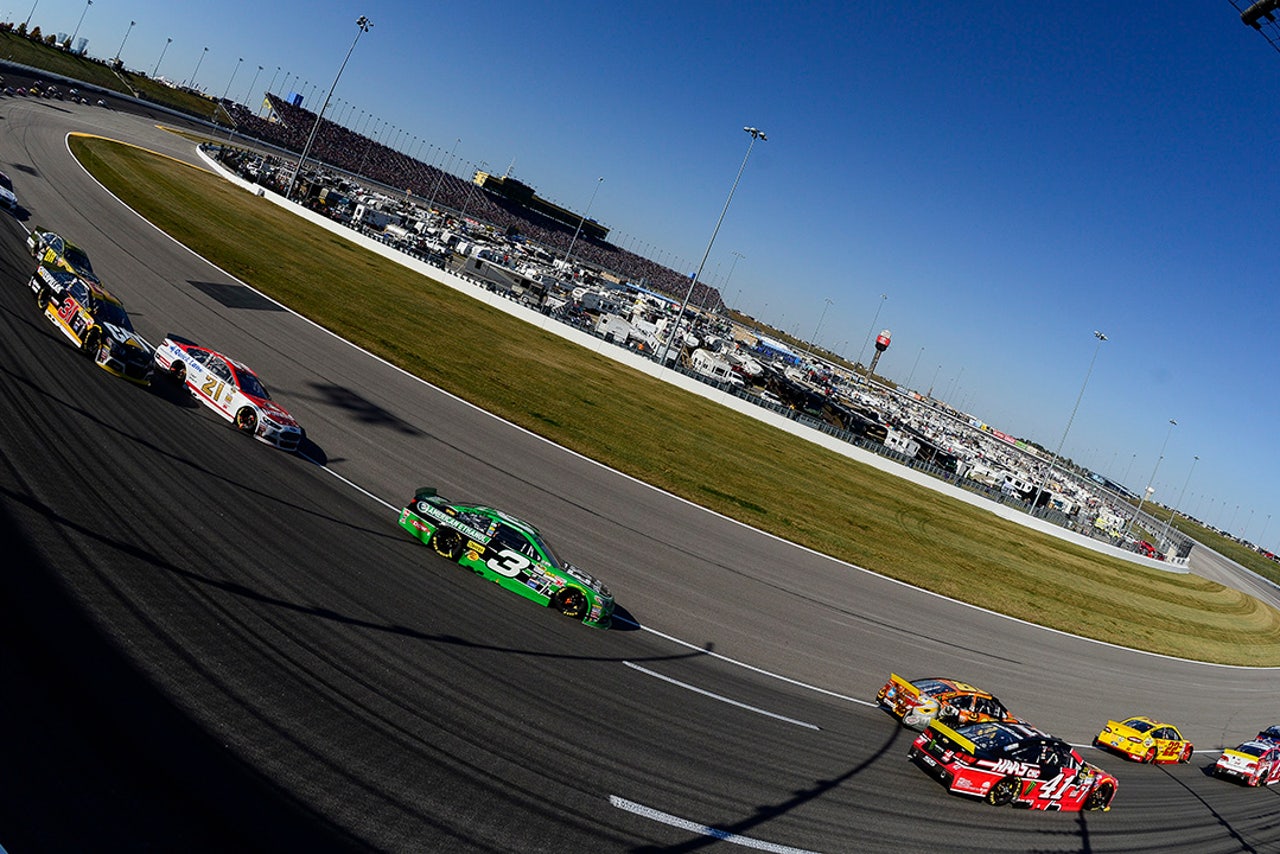 It's official: NASCAR has released its 2017 schedules for the NASCAR Sprint Cup, XFINITY and Camping World Truck Series.
On the Cup side, next year Dover International Speedway will move back to its traditional early June slot next year, with the second race at Michigan International Speedway coming a weekend before Bristol Motor Speedway in August, instead of afterwards like this year.
In the Chase for the NASCAR Sprint Cup, all 10 tracks remain the same, although Talladega Superspeedway and Kansas Speedway will flip dates, which means Kansas will be an elimination race in the second round of the Chase.
There will be just two Sprint Cup off-weekends next year, one between races at Texas Motor Speedway and Bristol Motor Speedway next April and the other in the last week of August.
This is believed to be the earliest NASCAR has ever released its national touring series schedules. 
Here are all three 2017 schedules:
NASCAR Sprint Cup Series
2/18

Daytona International Speedway (Unlimited)

 

2/19

Daytona International Speedway (Daytona 500 Qualifying)

 

2/23

Daytona International Speedway (Duel)

 

2/26

Daytona 500

 

3/5

Atlanta Motor Speedway

 

3/12

Las Vegas Motor Speedway

 

3/19

Phoenix International Raceway

 

3/26

Auto Club Speedway

 

4/2

Martinsville Speedway

 

4/9

Texas Motor Speedway

 

4/23

Bristol Motor Speedway

 

4/30

Richmond International Raceway

 

5/7

Talladega Superspeedway

 

5/13

Kansas Speedway

 

5/20

Charlotte Motor Speedway (NASCAR All-Star Race)

 

5/28

Charlotte Motor Speedway

 

6/4

Dover International Speedway

 

6/11

Pocono Raceway

 

6/18

Michigan International Speedway

 

6/25

Sonoma Raceway

 

7/1

Daytona International Speedway

 

7/8

Kentucky Speedway

 

7/16

New Hampshire Motor Speedway

 

7/23

Indianapolis Motor Speedway

 

7/30

Pocono Raceway

 

8/6

Watkins Glen International

 

8/13

Michigan International Speedway

 

8/19

Bristol Motor Speedway

 

9/3

Darlington Raceway

 

9/9

Richmond International Raceway

 

9/17

Chicagoland Speedway

 

9/24

New Hampshire Motor Speedway

 

10/1

Dover International Speedway

 

10/7

Charlotte Motor Speedway

 

10/15

Talladega Superspeedway

 

10/22

Kansas Speedway

 

10/29

Martinsville Speedway

 

11/5

Texas Motor Speedway

 

11/12

Phoenix International Raceway

 

11/19

Homestead-Miami Speedway
NASCAR XFINITY Series
2/25

Daytona International Speedway

 

3/4

Atlanta Motor Speedway

 

3/11

Las Vegas Motor Speedway

 

3/18

Phoenix International Raceway

 

3/25

Auto Club Speedway

 

4/8

Texas Motor Speedway

 

4/22

Bristol Motor Speedway

 

4/29

Richmond International Raceway

 

5/6

Talladega Superspeedway

 

5/27

Charlotte Motor Speedway 

 

6/3

Dover International Speedway

 

6/10

Pocono Raceway

 

6/17

Michigan International Speedway

 

6/24

Iowa Speedway

 

6/30

Daytona International Speedway

 

7/7

Kentucky Speedway

 

7/15

New Hampshire Motor Speedway

 

7/22

Indianapolis Motor Speedway

 

7/29

Iowa Speedway

 

8/5

Watkins Glen International

 

8/12

Mid-Ohio Sports Car Course

 

8/18

Bristol Motor Speedway

 

8/26

Road America

 

9/2

Darlington Raceway

 

9/8

Richmond International Raceway

 

9/16

Chicagoland Speedway 

 

9/23

Kentucky Speedway

 

9/30

Dover International Speedway

 

10/6

Charlotte Motor Speedway

 

10/21

Kansas Speedway

 

11/4

Texas Motor Speedway

 

11/11

Phoenix International Raceway

 

11/18

Homestead-Miami Speedway
NASCAR Camping World Truck Series
2/24

Daytona International Speedway 

 

3/4

Atlanta Motor Speedway

 

4/1

Martinsville Speedway

 

5/12

Kansas Speedway

 

5/19

Charlotte Motor Speedway 

 

6/2

Dover International Speedway

 

6/9

Texas Motor Speedway

 

6/17

Gateway Motorsports Park

 

6/23

Iowa Speedway

 

7/6

Kentucky Speedway

 

7/19

Eldora Speedway

 

7/29

Pocono Raceway

 

8/12

Michigan International Speedway

 

8/16

Bristol Motor Speedway

 

8/27

Canadian Tire Motorsport Park 

 

9/15

Chicagoland Speedway

 

9/23

New Hampshire Motor Speedway

 

9/30

Las Vegas Motor Speedway

 

10/14

Talladega Superspeedway

 

10/28

Martinsville Speedway

 

11/3

Texas Motor Speedway

 

11/10

Phoenix International Raceway

 

11/17

Homestead-Miami Speedway
---
---