NASCAR reinstates AJ Allmendinger
BY foxsports • September 18, 2012
AJ Allmendinger has been reinstated by NASCAR after completing the "Road to Recovery" program.
Six months after landing his dream job as a driver in the Sprint Cup Series for Roger Penske, Allmendinger, 30, was suspended indefinitely from NASCAR competition on July 24 after testing positive for amphetamines at Kentucky Speedway on June 29. He was released from Penske Racing on Aug. 1.
Allmendinger says the most difficult part of his absence from the sport the past 10 weeks was watching another competitor driving the No. 22 Shell/Pennzoil Dodge.
"Having to watch it on TV, having to watch someone else in your car is gut-wrenching," Allmendinger said. "And now I just miss the racetrack. I miss being a part of it. I love it more than ever. But away from the sport, I had to get my priorities straight. And it's tough what I've gone through over the last two months.
"I never lost the passion, but it had become a job. You forgot that you had grown up loving and wanting to do this. You lose that love when things aren't going well. I was so stressed about it; I just wasn't doing the right things. I wasn't being me. When something is taken away from you, you have to decide how if you do truly love it and miss it – and I do. I've learned over time how much I miss it and how much I miss being a part of it."
Throughout the recovery process, Penske has supported his driver. He's called and texted several times a week since the news came out that Allmendinger failed the first test on July 7. Last weekend, Penske invited Allmendinger to the IndyCar season finale at Auto Club Speedway in Fontana, Calif., to get his former driver back into the racing mode.
"I wanted him to get some visibility because he's a good guy," Penske said Sunday." He did a good job for us. Obviously, the circumstances that encompassed his problem is over. He'll get some release at some point from NASCAR."
That "release" came Tuesday. Still, Penske's most recent invitation was just another gesture from The Captain that showed Allmendinger that their relationship was more than just business.
"Roger and a lot of the conversations we've had, I'll keep confidential and personal," Allmendinger said. "But this past weekend, Roger inviting me out to Fontana and being there for me and talking me through all of this – I know Roger genuinely cares about me.
"As we talked about the first time, my biggest disappointment in all of this is letting down the guy I grew up worshipping and wanting to drive for and I had that opportunity and I messed it up. But he cares about me. He's showed that throughout the entire process.
"The brightest point in all of this is Roger and I are closer than we've ever been".
While Allmendinger did not want to go into detail regarding the "road map" designed for the "Road to Recovery" program, he said the greatest takeaway was learning better coping mechanisms to deal with the stress of competition.
"Ultimately, it's about life lessons, dealing with stress and putting myself in better positions," Allmendinger said. "I won't say I ever took the sport for granted. I know how important this sport is and what it means to everybody and how lucky I am to be a part of it. It's more about the stress that comes with it. Because of that stress and the pressure that I ultimately put on myself to go out there and perform and things like that – I just wasn't able to cope with that when things weren't going well."
Allmendinger says his reinstatement is just the "first step" in considering a comeback in racing. As far as solid prospects, he says it's "way too early to tell."
"For teams to know that I've gone through the process, I'm on the right track and I'm allowed to be at the racetrack is the first and biggest step," Allmendinger said. "Because owners won't talk to you if they know you can't be.
"As far as when I will be back, it won't be this weekend. I don't know. I'm still just taking it all in and we'll figure it out from there. I'm relieved it's all over. I'm relieved that I can answer the questions: 'When are you going to be back? What's going to happen next?' Now, I can answer those questions and move forward."
Penske acknowledged on Sunday that he'd consider offering Allmendinger a second chance. Penske has yet to re-sign Ryan Briscoe for his third IndyCar ride for 2013, and the driver has been given the option to speak with other owners.
Michael Shank, whom Allmendinger won the Rolex 24 at Daytona with earlier this year, has given the driver an open invitation to return in the Grand-Am Series as well.
For now, Allmendinger is taking his career one step at a time.
"For the first time in my life in the last 25 years – I lost it and was away from it," Allmendinger said. "Now, I get to go back to it. I don't know what's going to happen from here, but I'm definitely going to have a different outlook."
---
---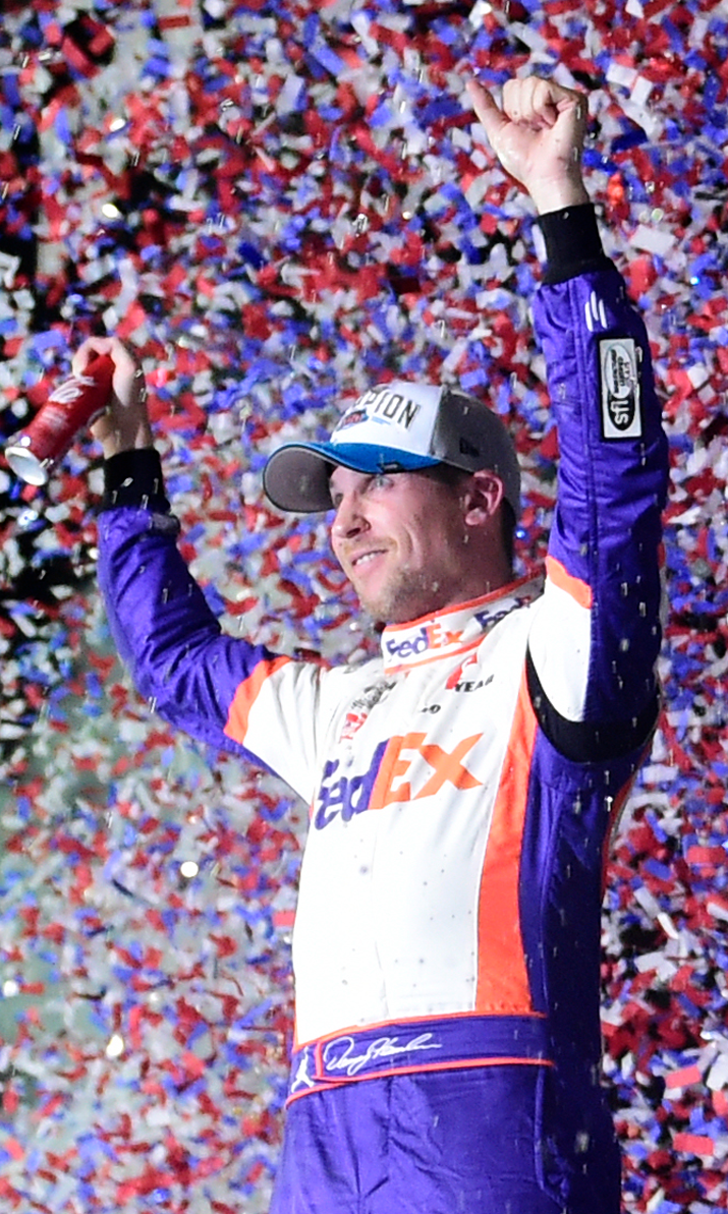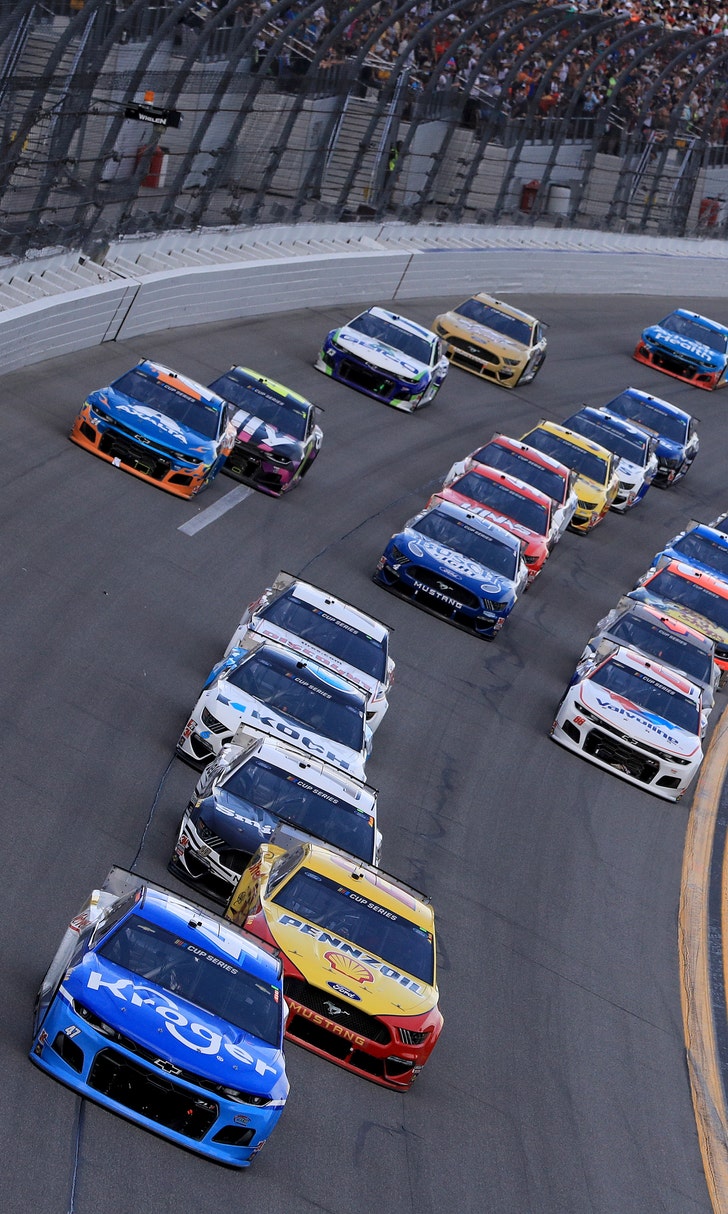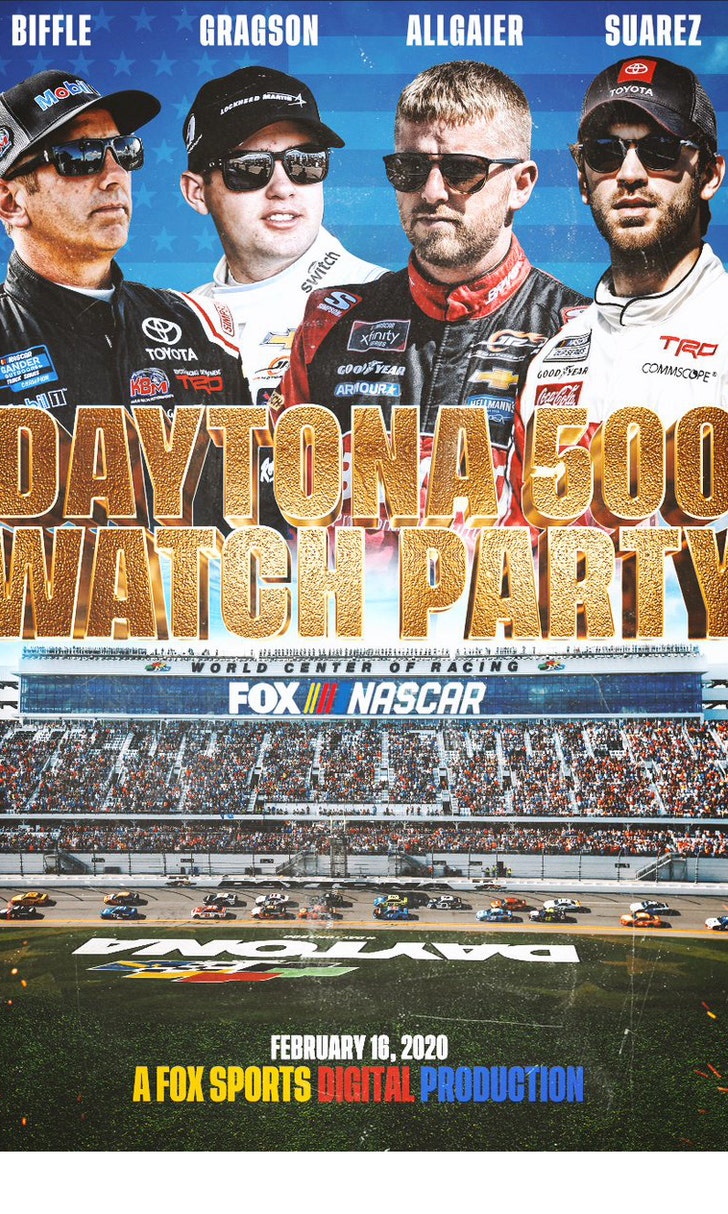 The Daytona 500 Watch Party!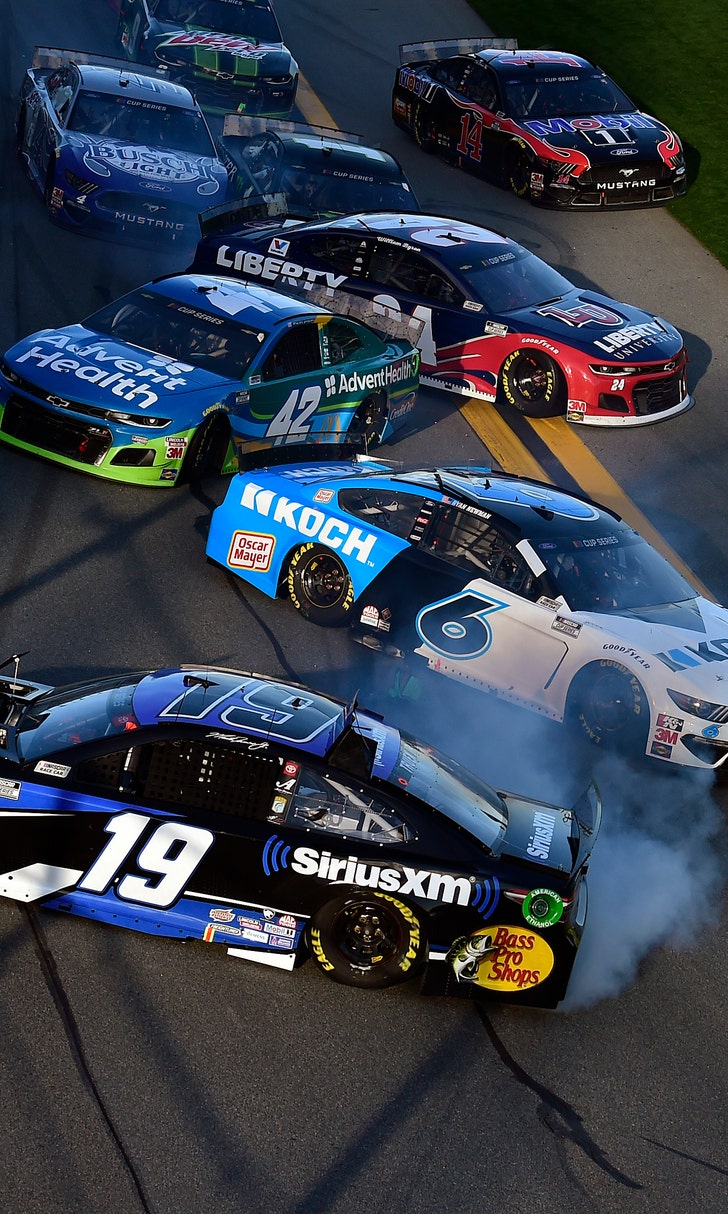 The Numbers Game At Daytona