NAPA will part ways with MWR
BY foxsports • September 19, 2013
NAPA is moving its sponsorship.
On Thursday morning the company released the following statement on Facebook:
"Dear Facebook Fans and the NAPA Community:
After thorough consideration, NAPA has made the difficult decision to end its sponsorship arrangement with Michael Waltrip Racing effective December 31, 2013. NAPA believes in fair play and does not condone actions such as those that led to the penalties assessed by NASCAR. We remain supportive of the millions of NASCAR fans and will evaluate our future position in motorsports."
An Internet report had NAPA moving to Stewart Haas Racing next year. However, that story was described "inaccurate" by a team source. Calls to NAPA were not immediately returned.
Although NAPA and Martin Truex Jr. signed a three-year deal with Michael Waltrip Racing last August, a recent chain of events by the race teams at Richmond International Raceway on Sept. 7 to manipulate the outcome of the race — and affect Truex's status the Chase for the Sprint Cup standings — led to the unraveling of the relationship.
Truex earned the second wild card in the 2013 Chase before NASCAR penalized the Nos. 56, 55 and 15 teams 50 points on Sept. 9 for "actions detrimental to the sport." With the point loss, Truex dropped to 17th in the point standings where he remained after finishing 18th at Chicagoland Speedway on Sunday night.
"NAPA has been with me from winning two Daytona 500s, to missing races with a new start-up team, and back to Victory Lane again," Waltrip said in a statement. "The relationship grew far past that of just a sponsor, but more of a partner and a friend. We will not be racing a NAPA car in 2014, but I have friendships that will last a lifetime.
"To the fans and those who made their voice heard through social media, as the owner, I am responsible for all actions of MWR. I sincerely apologize for the role our team played and for the lines NASCAR has ruled were crossed by our actions at Richmond. NASCAR met with the competitors in Chicago and we all know how we are expected to race forward."
Michael Waltrip Racing also released a statement after NAPA's announcement on Facebook:
"Michael Waltrip Racing respects the decision NAPA announced today following the events at Richmond. There is no doubt, the story of Michael Waltrip Racing begins with NAPA Auto Parts, but there are many more chapters yet to be written. MWR has the infrastructure and support of Toyota for three teams plus three Chase-caliber, race-winning drivers. With the support of our corporate partners we are preparing to field three teams in 2014. MWR is a resilient organization capable of winning races and competing for the championship and that remains our sole focus."
NAPA's partnership with Waltrip dated back to 2001 when the sponsor supported his No. 15 ride with Dale Earnhardt Inc.
Truex signed with MWR for the start of the 2010 season. After winning two Nationwide Series titles for the organization formerly known as DEI, Truex made a limited Sprint Cup debut in 2004. He moved to full-time competition in 2006, won his first Cup race the following year at DEI and qualified for the 2007 Chase.
But following a tumultuous 2008, what remained of DEI rolled into Chip Ganassi Racing and became Earnhardt Ganassi Racing in 2009. Truex joined MWR the following year.
Truex qualified for his second Chase berth last season and tied his career-high Cup point finish of 11th.
This is the second scandal NAPA has been through with Waltrip, who was found to have a fuel additive in his engine in his debut race, the 2007 Daytona 500.
NASCAR docked the team 100 points, ejected crew chief David Hyder and executive Bobby Kennedy and fined Hyder $100,000 in one of the biggest cheating scandals ever at the Daytona 500. It was also Toyota's debut race. Waltrip had a miserable season that year, failing to qualify for 20 races with NAPA as his sponsor and nearly going bankrupt.
He recovered, in large part, after MWR co-owner Rob Kauffman pumped in much-needed cash and brought stability and accountability to the organization.
NAPA won four races with Waltrip, stayed on when Truex took over the car, and his victory this June at Sonoma was its first with him since he began driving the No. 56. Truex did qualify for the Chase with NAPA last season, finishing 11th in points, and was in contention for the final Chase wild card berth at Richmond while driving with a broken wrist.
(The Associated Press contributed to this report.)
---
---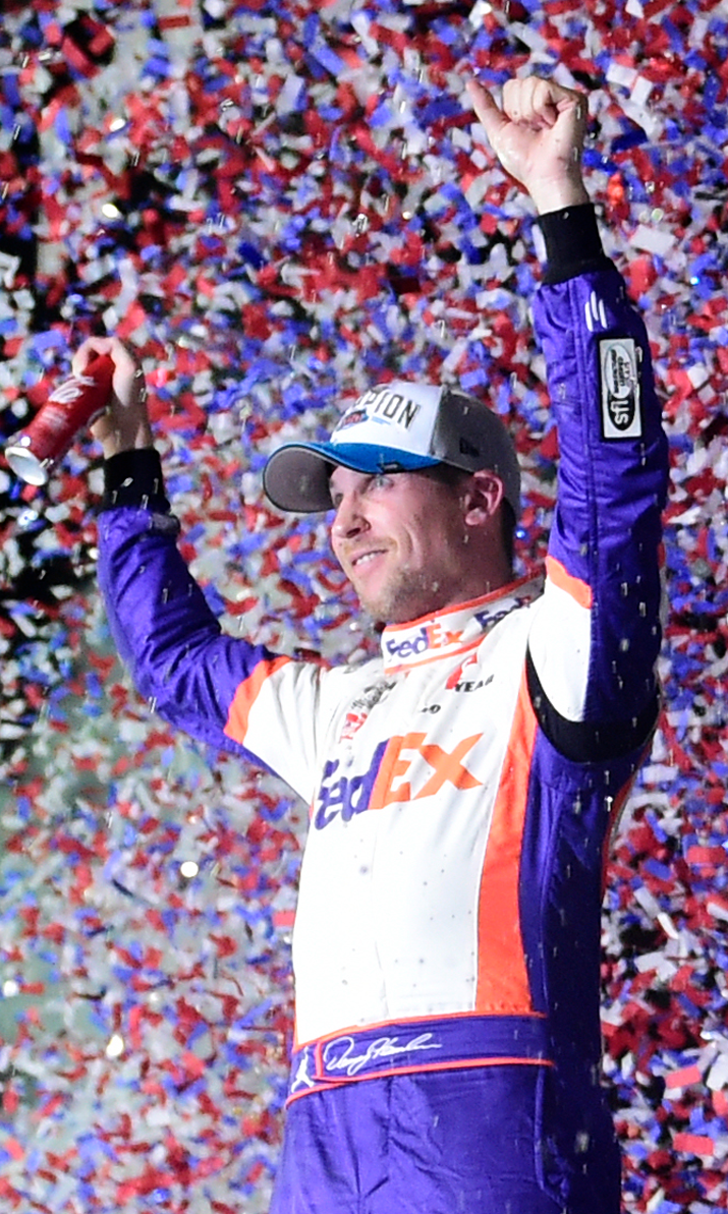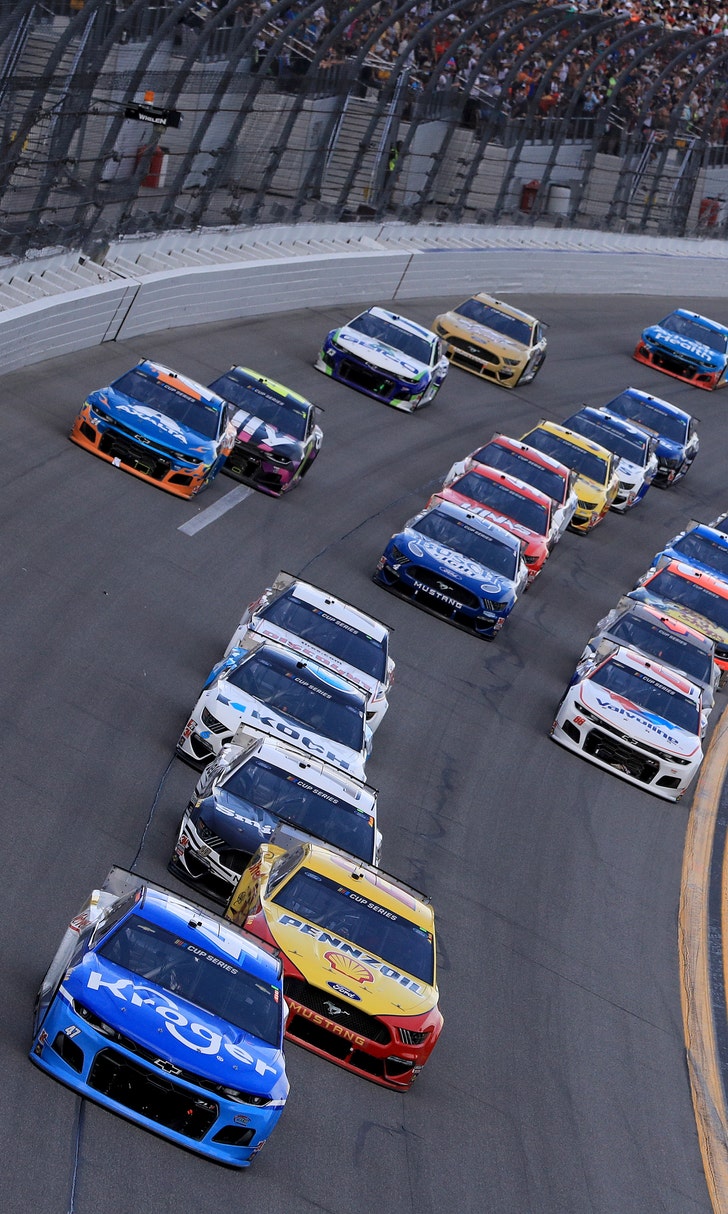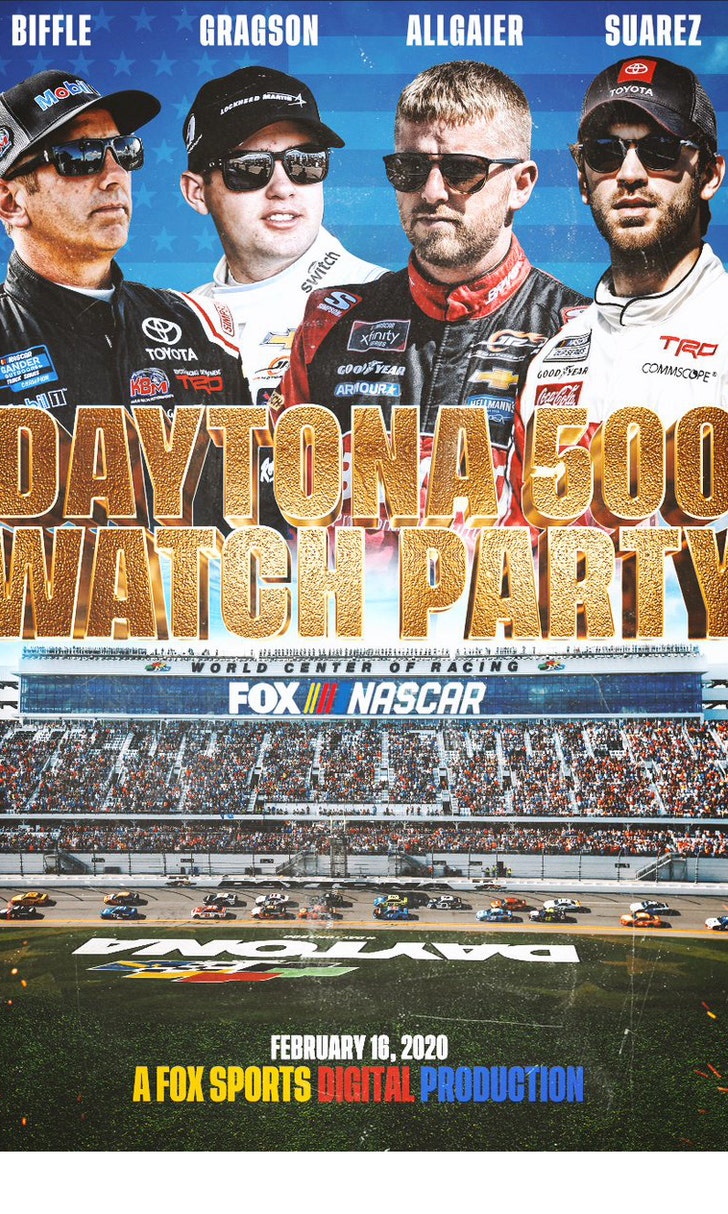 The Daytona 500 Watch Party!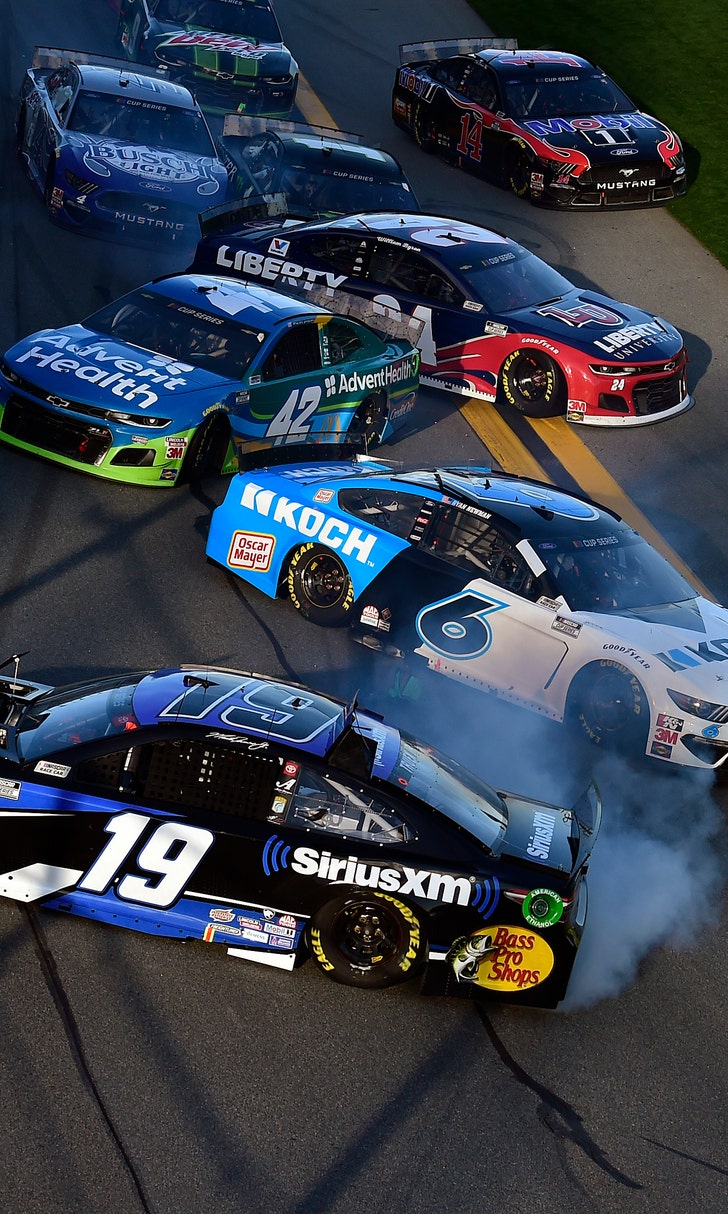 The Numbers Game At Daytona