Must win
BY Darrell Waltrip • August 28, 2012
Well congratulations to my buddy Denny Hamlin on an awesome performance Saturday night at the ... hmmm ... what do we call it? Is it the old Bristol? Is it the new Bristol? Is it the new Bristol they made like the old Bristol? I am just not sure, but one thing I am positive about, what we witnessed Saturday night was a typical Bristol race that we expect when we go there.
It's been a long time since I have seen so many twists and turns in a race. The track itself was a little treacherous in the beginning. Joey Logano, however, was spot-on and he dominated the early going.
Then the track changed as drivers started moving up and putting rubber down on that high groove that was ground down to take away some of the progressive banking. Once that got rubbered up some, that baby became lightning fast.
What was cool to me was, yes, you could run the high groove, but if you had your car handling right, you could run right around the bottom of the race track. That created some side-by-side racing that at a place like Bristol coming off the turns can be treacherous as we saw throughout the evening.
Stop for a minute and think about Denny's crew chief Darian Grubb and how many races he has won recently. He won those five races in the Chase for the Sprint Cup plus obviously the championship, all the while knowing he wasn't coming back to Tony Stewart's No. 14 at the end of the season.
He lands over with the No. 11 car, which in 2011 limped into the Chase and was a non-factor once it got started. Now after 24 races with his new driver, Denny Hamlin, those two have visited Victory Lane three times so far. Darian is just an amazing crew chief that he is able to get his driver, whoever it might be, in position to make the Chase and contend for the championship. So congratulations to both he and Denny.
By the way, that was the 200th win for car No. 11 in the NASCAR Sprint Cup Series. Cale Yarborough won 55 of those. Ned Jarrett had 49 wins in it. I had 43 wins in the No. 11. Now Denny has 20 wins in it. If I were Denny, I would stay in that No. 11 no matter what it took. Why? Cale, Ned and I are in The NASCAR Hall of Fame and that No. 11 was a huge reason why.
My old Mercury that I started my career with, which is on display in my museum in Harrisburg, NC, was actually No. 11 when it was the Ford Fairlane that Mario Andretti won the 1967 Daytona 500 in. A.J. Foyt has won in car No. 11. So have Parnelli Jones, Bobby Allison, Bill Elliott, Geoff Bodine and Terry Labonte. Even NASCAR Hall of Famer Junior Johnson, the owner of car No. 11 for all those years, won 11 races with that number. So getting the 200th win for car No. 11 is a huge accomplishment for Denny, Darian and the whole FedEx Racing team. It is now the winningest car number in NASCAR history.
Now back to Saturday night. I felt bad for Danica because up until Regan Smith got into her and knocked her out of the race, she had been having a really good weekend. She raced hard and got herself a top-10 finish last Friday night in the Nationwide Series race. Her Sprint Cup car was pretty lousy in Friday's practice and she didn't feel comfortable. They worked on it and worked on it to find a setup more to her liking.
It evidently worked out just fine because she did an awesome job Saturday night. I was really impressed with the job she did. She was running on the lead lap Saturday night when Regan got into her and her night came to an abrupt end.
Of course, the one that made all the highlight reels was what happened between Tony Stewart and Matt Kenseth. They both got into a shoving match vying for the lead and ended up taking each other out. After it happened, I was scratching my head about why Tony had gotten out of his car.
I mean, Matt drove away and I didn't think Tony's car was wrecked as bad as Matt's. When I saw Tony heading for pit road, I said to myself, "I bet there's a Tony Stewart left hook in Matt's future." Obviously that didn't happen. Tony might have wanted to land that potent left of his on Matt's nose, but he had to settle for second-best and that was landing his helmet on the nose of Matt's car. I think we all can agree that was a pretty amazing helmet toss.
After he cooled down, well OK, as much as Tony can cool down, he realized he had to get his car back out there. The reason is these last three races have been a backward slide for the No. 14 in the points. He's just barely inside the top 10 in points.
Now sure, Tony is in the Chase, that's not the issue. He will be working really hard these next two weeks to stay in the top 10, though, because should he fall into one of the wild-card spots, those nine bonus points he has accumulated for his three wins this season won't be counted when the Chase field is reset. Only those drivers in the top 10 in points after Richmond get three bonus points for every win this season.
Actually now that I think of it, if Tony were to fall out of the top 10 in points it probably wouldn't affect him that much. We saw what he did last year entering the Chase with no bonus points. He proceeded to reel off five wins in 10 races and win his third Sprint Cup championship. I just don't think we'll see that happen again, so Tony can really help his chances by staying in the top 10 in points. Those nine bonus points that he has right now would put him up near the top when the Chase starts.
There are other drivers who don't care about the points — they only have one goal and that's to win. If they don't win in the next two weeks, well they will be on the outside looking in at the 2012 Chase field. Kyle Busch is exactly one of those drivers. He had that coveted second win within his grasp at Watkins Glen, but it slipped away.
Carl Edwards finds himself in the 12th spot, but he still doesn't have a win this season. He tried so hard Saturday night, gambling on a fuel-mileage strategy that didn't work out. As it stands right now, even if he stays 12th in the points these next two races, he won't make the Chase because there are others with wins that will get both of the wild-card spots.
Guys like Jeff Gordon, who do have wins, are still facing a steep uphill battle. That single win is keeping him in wild-card contention, but he doesn't have the points to secure one now. He did move up to 14th in the points, but these next two races are critical for him to get a win. If he were to pull that off, then you would see all four Hendrick Motorsports cars in the Chase this year.
Then you have guys like Martin Truex Jr. and Kevin Harvick, who will make the Chase but still have a big ol' goose egg in the win column. If neither can secure a win in these next two races, both drivers will find themselves in the bottom third of the Chase field, when the points are reset and bonus points are added in.
Also don't forget that you also have Joey Logano, Ryan Newman and Marcos Ambrose sitting outside the top 10 in points each with a single win. If anyone of those three were to pull off a win at Atlanta or Richmond, it really, really would upset the wild-card apple cart.
Atlanta is one heck of a track to be heading to when things are so tight. We're talking 500 miles. That's a long, grueling race. Anything can happen, and I won't be surprised if it does. Then, they leave that big track and head to the short confines of Richmond International Raceway. History has shown us it literally can go down to the checkered flag as to who gets in and who is left out.
When I look at both tracks, Carl has run really well at Atlanta. So I could see him pulling off a win there. On the other hand, Kyle runs really well at Richmond, so for him to visit Victory Lane there in two weeks really wouldn't be that big of a surprise. Then there's Jeff Gordon, and our four-time champion can easily win at both tracks.
So I think any of us would be making a mistake counting Jeff out of it just yet. He had a great run Saturday night at Bristol. He brought the No. 24 home in third, which as I mentioned earlier, moved him up two spots to 14th in the points. So I am really leaning towards Jeff being the one to get that second win and even more important, that second wild-card spot.
There's also been a lot of talk these past few weeks about the back of these cars being kicked out or skewed out to the right. That's something that has been going on for quite some time. We even saw Brad Keselowski point out that he believed some folks had taken it to the extreme.
I think we will see another example of what we saw happen with the radio issue. Remember how some teams were talking to their teammates? Remember how it evolved at Daytona and Talladega when they then started talking to other drivers? Before you knew it, there were radios with something like 30 channels on it allowing a driver to dial up his competitor and they could strategize together.
NASCAR then stepped in and closed it down. At first, they restricted it back to where you were still allowed to talk to your teammates. Then it was revised again to where a driver could only talk to his crew chief and spotter. My point is this situation with these cars getting skewed out has reached the point NASCAR will have to step in on this issue.
This new car when it was introduced was to be a symmetrical car. NASCAR didn't want the twisted-sister type of look we had been seeing for years. They wanted this new car to be a center-lined, straight-up car that was squared up. The teams quickly learned how to twist the rear-end housing, which in turn skewed the body — accomplishing the same thing NASCAR was trying to get rid of in the first place.
I think we are now back to that point, like with radios, where NASCAR needs to step in and say "no more." Cars shouldn't be allowed to run sideways down the race track the way they do. It just looks ridiculous, and I believe it is out of hand. It's time to square these cars back up and not allow these teams to do anything to the rear-end housing. I just think this is really close to happening in this situation.
So everyone is southbound and down, as we roll into Atlanta. Again, we're talking 500 grueling miles. There's a bunch of hungry hounds that need a win desperately to keep their 2012 Chase dreams alive. Yes, it's "must win" time for these guys. Sunday night just might be a classic case of checkers or wreckers.
---
---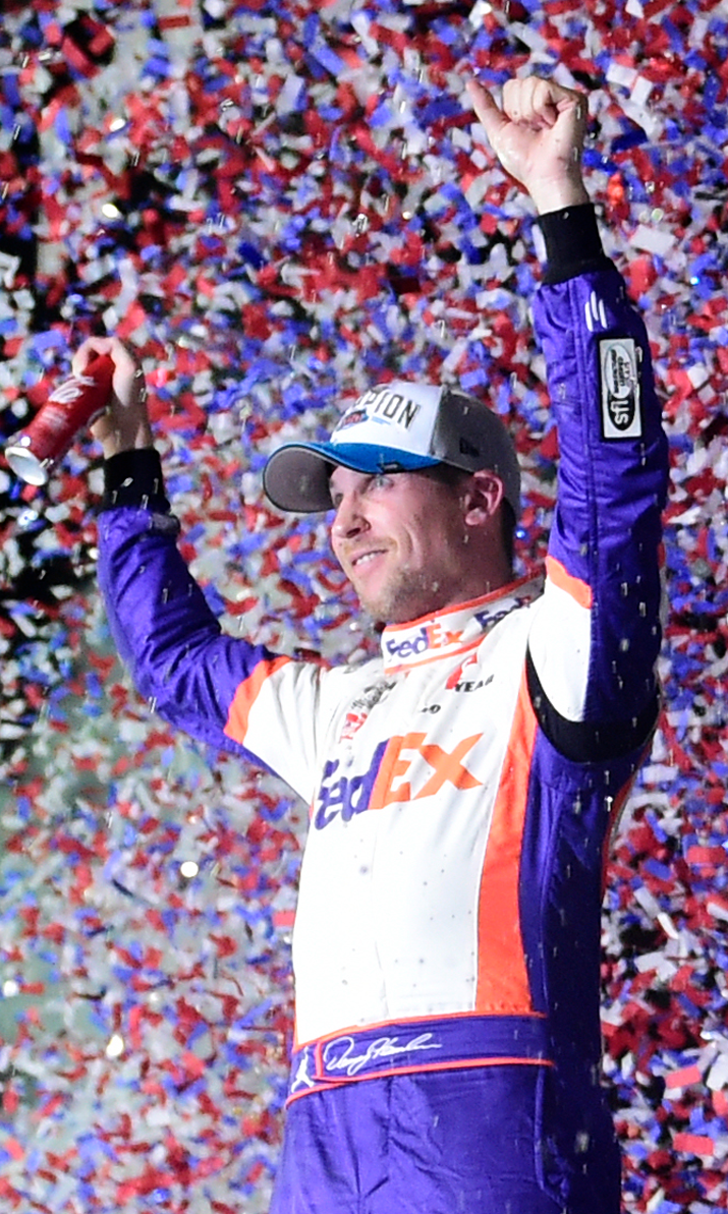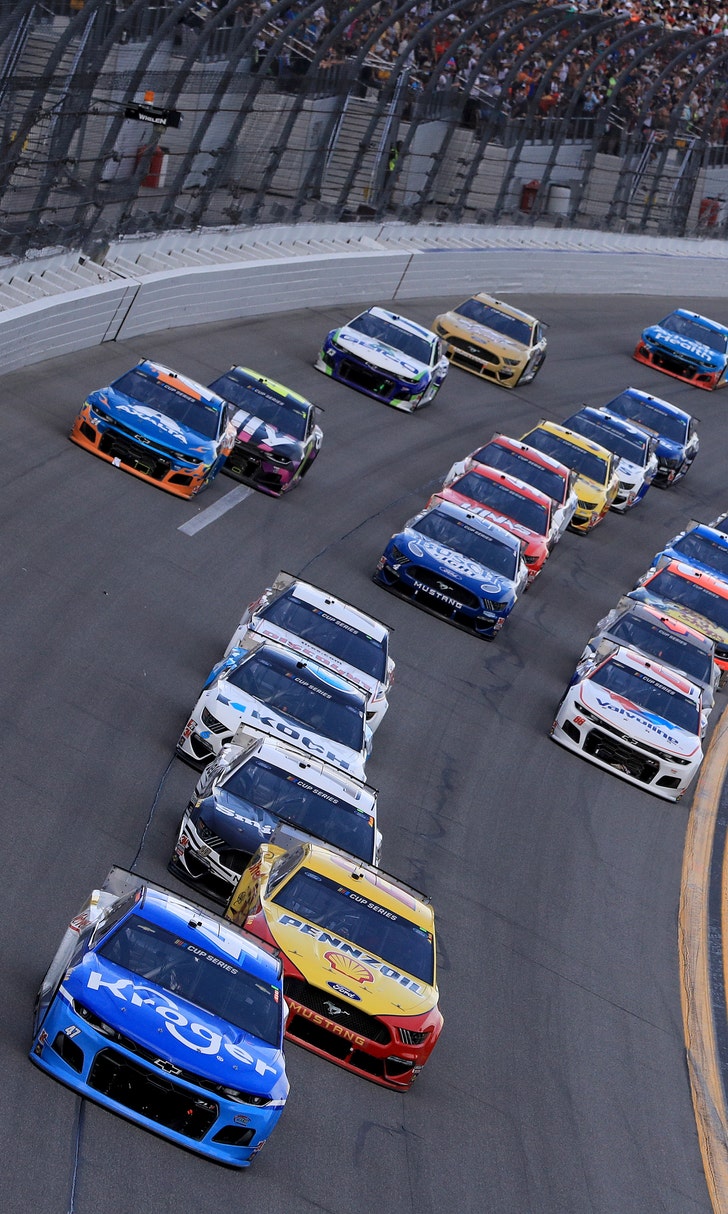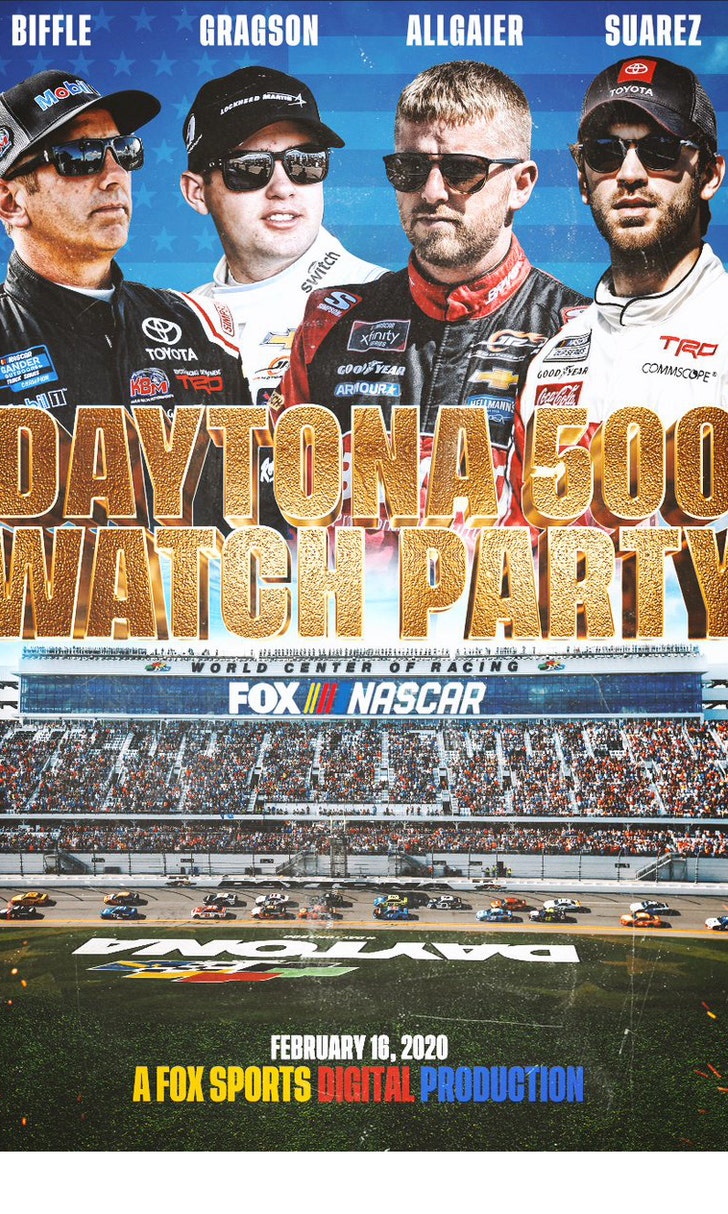 The Daytona 500 Watch Party!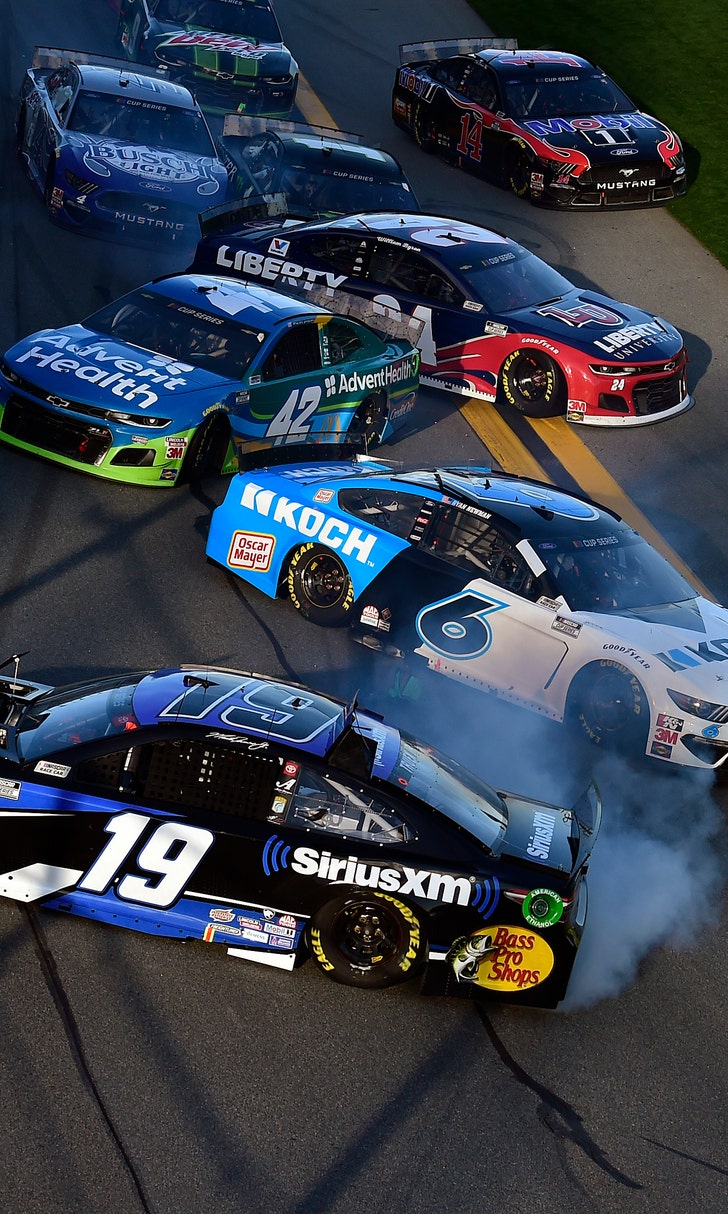 The Numbers Game At Daytona