NASCAR Cup Series
NASCAR Cup Series
Matt Kenseth wins at Dover with late pit strategy
Published
May. 16, 2011 9:14 a.m. ET

Matt Kenseth called his own shot to get to Victory Lane.
He asked for two tires, not four, on the last pit stop. He zipped out of his stall, left contenders like Jimmie Johnson behind, and celebrated a winning strategy on the Monster Mile.
Kenseth and crew chief Jimmy Fennig called the audible on the last stop, and the crew made the switch before the car was dropped from the jack, leading Kenseth to a win Sunday in the Sprint Cup race at Dover International Speedway.
''It went smooth, almost like we planned it,'' Kenseth said.
Kenseth's first idea was to skip pit road, take a chance he could start first on a restart and hang on for a victory.
Then, he had another thought: Why not just take two tires on pit road instead of four?
With his No. 17 Ford on the jack, Kenseth told Fennig to swap two.
''Two tires! Two tires!'' Fennig said.
The move worked. Kenseth led the final 32 laps to win for the second time this season. He also won at Texas and became the third driver to win twice this season.
Under NASCAR's revamped rules for qualifying for the Chase for the championship that emphasize wins, Kenseth strengthened his bid to make the field with his second win.
''My mind is to be up there and try to lead those points going into the Chase and try to make the Chase in championship form,'' Kenseth said. ''We don't want to have to slide off of wins. We want to go up there and race like this every week.''
Mark Martin was second and Marcos Ambrose third. Kyle Busch and Brian Vickers rounded out the top five. Busch was forced to start in the rear of the field because of an engine change.
Kenseth made his Cup debut at Dover in 1998 as a fill-in for Bill Elliott. He won for the second time in the Cup series on the high-banked, 1-mile concrete track.
''It's one of those tracks that's a challenge to get around fast, whether you're racing someone or not,'' Kenseth said.
The 400-mile race was dominated by long stretches of green flag racing. Johnson and Edwards turned this into a two-car battle for first for the majority of the race. Edwards led 117 laps before falling to seventh place. Johnson led a race-high 207 laps and finished ninth.
Unlike Kenseth and crew, Edwards' crew chief Bob Osborne made a four-tire call on the last restart that dropped him to ninth and spoiled his chance at the win.
''I didn't have any choice in it, really,'' Edwards said. ''That's up to the guys in the box. That is too tough of a choice to make right there and I don't blame Bob Osborne one bit.''
Regan Smith was 34th a week after he shocked the sport with his first career win at Darlington Raceway.
Busch and Kevin Harvick had no incidents after a pit road dustup at Darlington landed them on probation. Harvick was 10th.
Martin stayed on the track on old tires to take the lead when the caution flag came out with 39 laps left. Kenseth made a quick stop and opted for two tires instead of four, the right number for him to move past Martin on the restart and then pull away for the victory.
''We were going to do four, we got in the stall and decided to do two. That was the key,'' Kenseth said.
Kenseth overruled his crew chief and made the call.
''When I was on the jack, I asked if he was sure we didn't want to try two and he said to put two on,'' Kenseth said. ''It was really Jimmy's call and a good suggestion by me.''
Kenseth said he was having trouble during the green flag racing because the rubber that built on the track made the concrete slick - an obstacle for a loose car.
When the short runs started coming, Kenseth found a cleaner track and clean air was enough to spark his run.
Kenseth, the 2003 series champion, won his 20th career Cup race.
Martin earned his first top-five of the season.
''Today, we finally got a finish,'' he said. ''It looked like we were going to get 15th again with a really fast race car. We've had a race car this good a lot this year. But it seems like for some reason or another we end up in the back of the back.''
Kenseth dominated when he won at Texas to end a 76-race winless streak. He's been strong this year and has four top fives, giving him the confidence that another victory was on the horizon. He started 24th and roared back to win.
''The whole organization has been building better, faster race cars,'' Kenseth said.
---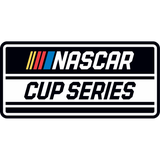 Get more from NASCAR Cup Series
Follow your favorites to get information about games, news and more
---