NASCAR Cup Series
NASCAR Cup Series
Mark Martin is still going strong
Published
Jun. 12, 2012 1:00 a.m. ET

It really was enjoyable to watch 53-year-old Mark Martin battle right up to the end Sunday at Pocono. Believe it or not, that ended up being his seventh second-place finish at that track. The guy is amazing — no matter whom he drives for, he gets results.
I think what he is doing is comparable to what we have seen out of the sport's greatest athletes. What I also want to be sure is not overlooked is that Harry Gant was winning races and making things happen on the track when he was also older than 50.
It's interesting that both guys hold records at Michigan, where we are headed this weekend. Mark holds the record for starting deepest in the field, at the 32nd spot, to get up front and win. Harry is the oldest NASCAR Sprint Cup Series winner at Michigan International Speedway. When Gant won there in August 1992, he was 52 years, 7 months, 6 days old. So both guys are pretty incredible.
Harry was renowned for his work ethic away from the track. I think that tough work ethic allowed him to extend his career and win races after age 50. Harry did all this before the age of constant exercise and proper diet. Mark, as everyone knows, is a fitness fanatic. He all but lives in the gym. That's why you saw Mark up front Sunday racing for the win against a man not even half his age.
Ol' 5x — Jimmie Johnson — is getting ready to run in some mini-triathlon competition. This is a guy who drives race cars for a living but is doing a mini-triathlon for fun. Many guys on the circuit today are finding alternate ways to compete while still training for their "day job."
The guys who are physically fit are also better prepared to handle the mental challenge of driving modern-day race cars. Because of how tough these cars are and the caliber of the competition, drivers must run these cars as if every lap is a qualifying lap. Today's drivers are running close to 95 percent until the last 100 miles, and then they ratchet it up to 100 percent at the end.
It's just a totally different style of racing than in years past. If you aren't physically able to endure that and stay up on that wheel, then you become mentally distracted and your odds of winning diminish greatly. If you are thinking about being tired, then you aren't concentrating on telling your crew chief and team what your car needs to go faster.
The reality is, no matter the sport — football, basketball, baseball, softball, etc. — you lose a step as you get older. Your hand-eye coordination diminishes. Not to be too cliche here, but it truly is a "fact of life." So when you are out there competing with these 20-somethings, they have a distinct advantage.
I think any time you can raise your game to their level, it is a tribute to your mental toughness and physical preparedness. It also goes back to your passion and love for what you do. Let's face it, Mark Martin is a smart business man — he doesn't have to race stock cars at his age to make a dollar. He drives race cars because he simply loves driving race cars.
Heck, a lot of guys Mark's age don't like going that fast. Go look at the 2012 Sprint Cup statistics and you will find that Mark Martin has already won three pole positions this year. I'll be the first to tell you that I am amazed at what he is doing. He's bringing that level of competition, as we saw Sunday at Pocono, to the track each and every week.
If you don't believe Mark Martin can win, well I just think you must not believe the sun will come up tomorrow. This guy is just that good. He is that passionate and that committed. The other side of the equation is Michael Waltrip Racing is giving Mark some very fast race cars.
For all the people out there who try to tell Mark, "Oh you can't do that," his reply is simple: "Watch me." That type of self-motivation is a powerful tool. Any time you see a person Mark Martin's age continuing to put his heart and soul into something and still being successful at it,  you have to give him or her all the respect in the world.
---
---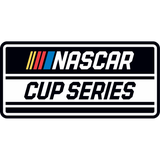 Get more from NASCAR Cup Series
Follow your favorites to get information about games, news and more
---