Limp into Chase, and you probably won't win
BY Darrell Waltrip • September 18, 2012
You know folks, I've said this before and I'm going to say it again — but this time let's use some logical deduction: Drivers had 26 races to earn a spot in the Chase for the Sprint Cup. Some drivers have stormed into the Chase — Denny Hamlin, Jimmie Johnson, Tony Stewart. Those guys have had strong performances for the most part and have won the most races, so they are the most prepared to win the championship. So if these teams are so much better when the Chase started — and I know this for a fact, everybody saves their best stuff for the final 10 title-deciding races — so if you couldn't beat them before, how are you going to beat them now?
I'm not throwing anybody under the bus, I'm just being real here with you. The Chase is a great thing, it's the great equalizer — it restacks the deck and gives guys a chance where in the past they may not have had one. But it won't instantly make you better than the rest.
Look at Jeff Gordon. He's had bad luck all year long — folks, he started the year upside down. He flipped over at Daytona and his season has been upside down ever since. He's had engine trouble, he's had tire trouble, he's had teammate trouble — heck, this Sunday he had something happened that I didn't think could happen with this new fuel-injected engine that we have with the Electronic Control Unit, but it did, he had a throttle stuck and it put him in the wall. It's just been that kind of year for Gordon, that's not going to change just because the Chase started.
It's like winning. There's a lot of guys that could win one race — Joey Logano, Marcos Ambrose — a lot of people were able to find a place along the way during the 26-race stretch before the Chase. But that doesn't necessarily mean they can get winning results once the Chase begins.
Kevin Harvick hasn't won a race this year — and there's probably a good reason for that. He and team owner Richard Childress had to go back to the bench and pull out their best performing crew chief Harvick's had in Gil Martin to hopefully give him a boost the rest of this year. Is that going to fix his problems and all of a sudden he's going to be running up front and winning races? Don't think so folks, it just doesn't work that way. Now he's only got nine races to get it done.
Look at Matt Kenseth. Sure, he's a lame duck driver, but did that cause his shock to fall off Sunday? I don't think so. But that's the kind of thing that happens to a team when their future is up in the air. With their main driver leaving and another driver waiting in the wings, their current driver can't go to the team meetings, be a part of the debriefings or work on the 2013 car. That's a lot of distractions there.
I'm shocked Greg Biffle didn't have a better race Sunday, I thought Chicagoland would be a good track for him and he's been good at the mile-and-a-halfs. But he, Kenseth and Carl Edwards all struggled. And poor Carl is a perfect example of what I'm talking about. He could've won the championship if he had passed one more car last year or if he had won one race in the Chase — the number 1 will haunt him the rest of his driving career. But where is he this year? He's toast. He can't get anything going. I know he's got a new crew chief and they have a lot of hope and promise, but Chad Norris is not going to be able to fix things overnight. It takes you 26 races to get in trouble, you're not going to turn it around in these final nine now.
Clint Bowyer has won a few races, but one of them was on a road course. Martin Truex Jr. hasn't won any ...
There's a reason for all these things folks. It's not like teams have just been waiting for the Chase. Some are acting like they have a secret weapon they are going to bust out during the Chase — that may be, but there's this bunch of guys at the head of the field that are busting out a better and more secretive weapon than you have.
Not trying to beat anybody up, just being a realist here. There are teams that are at the head of the pack right now. Brad Keselowki has a smart, smart crew chief in Paul Wolfe. The pair has chemistry similar to Jeff Gordon and Ray Evernham or Jimmie Johnson and Chad Knaus. And I want to say this for Brad, that was a gutsy performance on Sunday and the kid has pulled out a bunch of gutsy performances over the last couple of years.
But listen, to be the man you've got to beat the man more than once. Keselowski beat him Sunday, but can he beat him again? And can he consistently beat "the man" – Jimmie Johnson? What did you see from Johnson on Sunday? A dominating performance and he finished second. Rivals are going to have to deal with that type of performance. So if anybody lets their guard down, it'll be so long as Jimmie Johnson runs off with the lead.
Right now the guys at the head of the pack are Johnson, Keselowski, Stewart and Hamlin.
Hamlin's got a tough test the next couple of weeks. He had to pit for gas two years ago at Phoenix and that knocked him off his axis and he never recovered, losing the championship that year and then following that with a disaster season. This year, he and crew chief Darian Grubb have been so tight the whole time, and the one miscue Sunday where he ran out of gas on the second-to-last lap shouldn't upset the apple cart. But Denny's got to dig deep and put what happened Sunday behind him and focus on what he said, that it was just one race and that's he's going to go out and win this coming Sunday – and buddy, he'll need to because he needs to get that monkey off his back. He's going to a track that he's awesome at – New Hampshire – so there's a lot on the line this week for him.
There's a lot on the line for Dale Earnhardt Jr. this week. He's been the most consistent driver week-in and week-out. That might win you the championship if everybody is points racing, but they are not. Everybody is out there to win races, and I'm pretty sure Jimmie Johnson is going to want revenge for letting that win slip away on Sunday, Tony Stewart is awesome at New Hampshire, Keselowski's been pretty good there so it'll be a big test for him too – Chicagoland was one of those races where everything fell their way, are they going to be that good for the other nine races?
Getting that first race out of the way is a good thing. Now we see where everybody stacks up, but I'm going to tell you there's about five teams now that are better than the rest of them and I just don't see taking a team that was limping into the Chase pulling off some miracle with a car and team that has not been as competitive the first 26.
I know, I get so tired of people telling me "Well, what about Tony Stewart in 2011?" Folks, for every rule there is an exception. The No. 14 team last year was the exception. Those five wins in 10 races last year, I don't think we are going to see that again. But, it did happen so it gives some people hope — sorry, but I don't think that has anything to do with you buddy. That just had to do with Stewart and what he had going on.
But, we are going to New Hampshire, a flat, 1-mile track. Man that's a tricky, tough place to race. We'll see who survives and who comes out on top there.
It'll be fun to see if Jimmie Johnson and Brad Keselowski can continue this little duel they've started. Looks like Roger Penske is trying to dethrone the dynasty over there at Hendrick Motorsports. Let's watch Sunday and see if they can do it.
---
---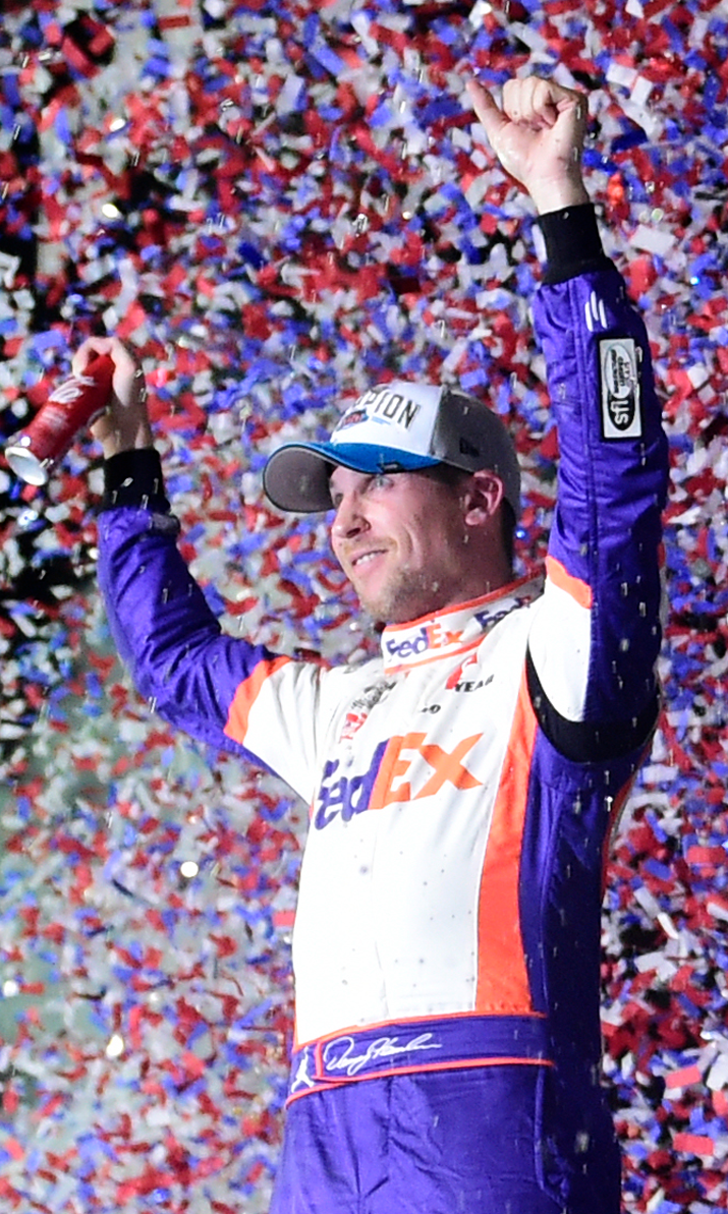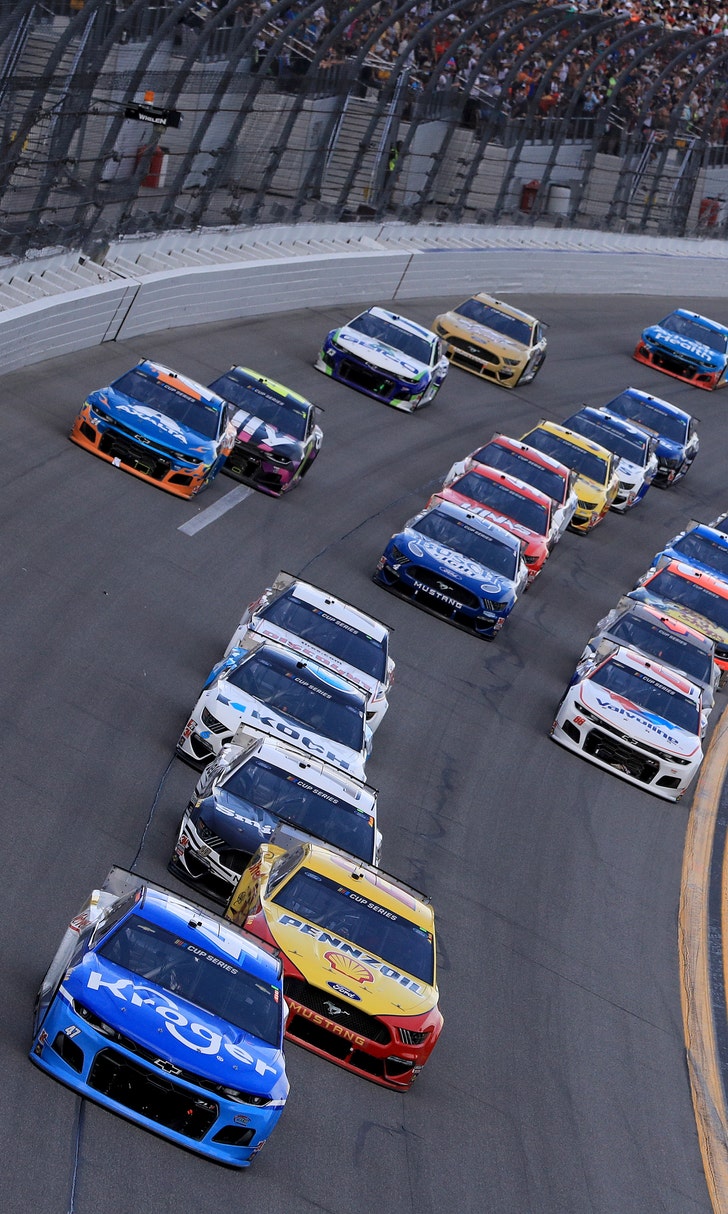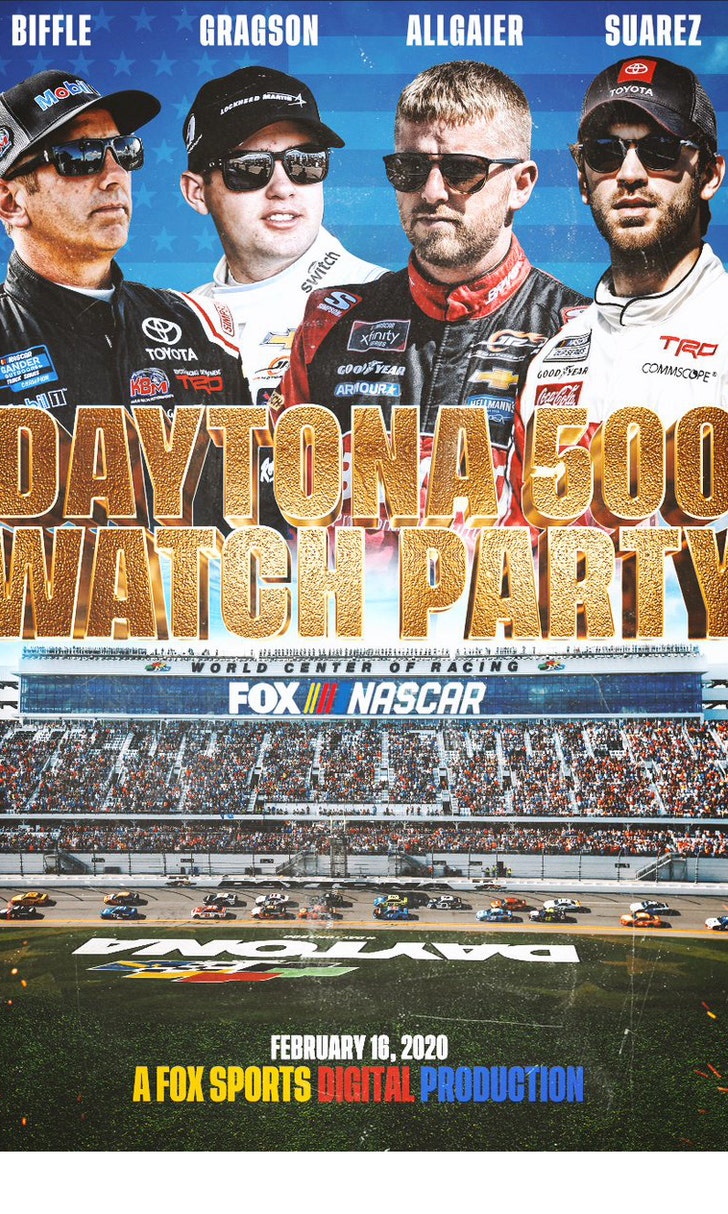 The Daytona 500 Watch Party!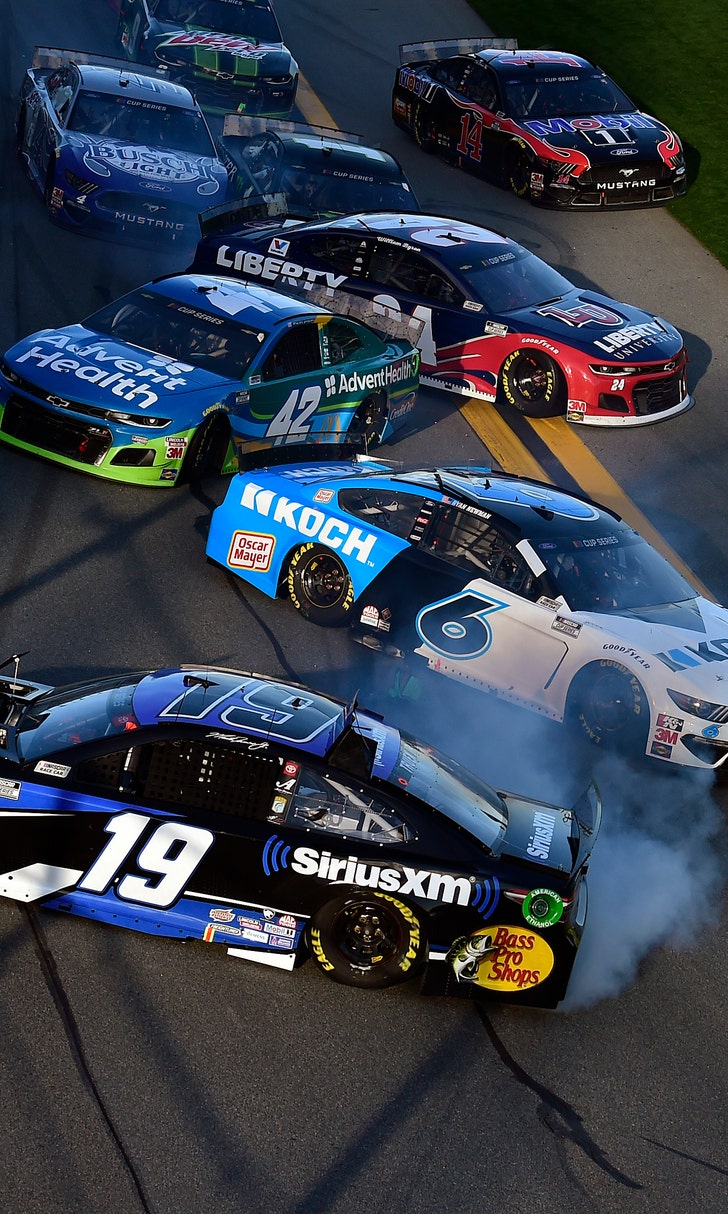 The Numbers Game At Daytona