NASCAR Cup Series
NASCAR Cup Series
Letarte, Junior meld together well
Published
Jun. 20, 2012 1:00 a.m. ET

Dale Earnhardt Jr. is off to one of the most consistent starts of his NASCAR Sprint Cup career. So what is different for the Hendrick Motorsports driver this season?
Team owner Rick Hendrick sees it simply: It's the relationship between Earnhardt Jr. and crew chief Steve Letarte.
"I think it shows the chemistry between Stevie and Dale, and they worked really hard," Hendrick said. "It has been a great year. The car has been the most consistent out there. His 12 top-10 finishes (are the) most in the series. We knew sooner or later if he's running that strong around the top five, he's going to dominate a race, and he did at Pocono. Couldn't take a chance on fuel there at the end because of the points. Stevie said, 'We need to wait closer to the end before we start gambling for wins.'
"But, boy, to see him run like he did Sunday just made us all proud. It's a credit to the hard work that Stevie and his crowd have put together and the chemistry he has right now with he and Dale."
Hendrick says that he had confidence in the pairing from the start.
When he looked at the two as individuals, he felt they could unite to form a winning partnership, so he put them together beginning with the 2011 season.
"Being around Stevie, he can be extremely funny and in a nanosecond he's very serious," Hendrick said. "He balances having a good time and keeping his guys loose. He wants it as bad as anybody I've ever seen. I just think watching his people skills around the shop, the way he handles his team, the way they believe in him, I thought that was a great match.
"I'll give him 100 percent total credit. I surprised him one afternoon about 3. No one knew what was going to happen. When I told him, within 15 minutes he was in his car driving to Dale's house, and he said, 'I'm going to sit down with Dale and we're just going to talk about racing, about life, about each other, what each of us want to accomplish.'"
From there, the two started working together and began building the trust that has them currently second in the standings, only four points out of the top spot, following their first win together last Sunday.
"Dale does not trust everybody," Hendrick said. "He doesn't think sometimes that he's taken in the right light. You see that more when his confidence isn't there. But when his confidence is switched on, I mean, he's convinced and he knows he's got the best in the garage. He believes that. He believes he's got the best crew chief and the best team. He believes this is what he's needed.
"Chemistry is so important. Sometimes, you never hit the right combination. But, man, I look back and I think we're very fortunate. Didn't have any idea it was going to be this good. But I think that the chemistry between these two guys, and I've been doing this for 30 years, is as good as or better than any I've ever seen."
---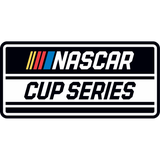 Get more from NASCAR Cup Series
Follow your favorites to get information about games, news and more
---