Kyle cleans up in Texas
BY Darrell Waltrip • April 15, 2013
Well, get out the old broom, he did it again.
For the seventh time in his career, Kyle Busch had a clean sweep of the weekend, including a couple of years ago when he won all three races at Bristol — which still to me is one of his most amazing accomplishments, all three races at Bristol — which takes nothing away from Saturday night's feat at Texas Motor Speedway.
An amazing performance by Kyle and his team, both Friday and Saturday night. To be able to hang on and win that Nationwide Series race Friday night and then the Cup race on Saturday night — that's why I say it's a team sport. Sure, Kyle had the No. 1 pit stall by virtue of setting a blistering track record, but his team did a four-tire change in 11 seconds. I thought they only changed two tires. That's how fast they serviced that car. He was out of the pit box and gone before anybody else even started down pit road, it seemed like.
So everybody did their job. Kyle did his, crew chief Dave Rogers did his, and certainly that No. 18 Joe Gibbs Racing pit crew stepped up and did theirs. That's why you have the kind of success he's having right now. Kyle Busch is on fire. He's doing things that are putting him back in the conversation of one of the greatest drivers that we've ever seen. He's young, he's only 28 years old, though he's got a birthday coming up.
I know he's young and I know he's got a long way to go, that he hasn't won any NASCAR Sprint Cup championships, but when it comes to raw talent, I just don't think I've seen anybody who can do what Kyle can do with a race car.
And that's my opinion, that's most people in this sport's opinion. He is one of the most naturally talented race car drivers I've ever seen and this year, I know I get tired of saying this myself, but this year he just seems to have a whole different attitude about racing and life in general and I think Samantha, his wife, has helped a lot. I think he's really focused.
He's got his own company in the Truck and Nationwide series, Kyle Busch Motorsports, it's running well now. He's got sponsorships in place, he's got people in place. I think his vision is a lot clearer this year than it was last year when he didn't get to race as much. He's one of those guys, apparently, that the more he races, the better he does. Great performance by Kyle Busch.
I felt sorry for poor Martin Truex Jr. sitting in a situation like he was in last year in the race at Kansas. He had the best car, led a lot of the race, looked like he might have the best shot at pulling off his first win since 2007 and things just didn't work out. That late caution, that fast stop by Kyle's bunch and things just didn't work out for Martin. But that is a great improvement over where he was at Martinsville and with the way that car is running, I look for him to be pretty strong this week in Kansas. We'll see if Martin can recover from that disappointment.
Some guys that really impressed me at Texas were Carl Edwards, who finished third, and Greg Biffle, his teammate, who finished fourth.
But the team that probably overcame the biggest obstacle was the No. 22 Penske Racing team of Joey Logano. They had some pretty major issues with their car going through technical inspection before the race and that car wasn't even on the line when the race got ready to start and he had to start from the rear of the field. I felt like whatever they had done to the car would probably affect how the car raced and it must have. But nonetheless, some interesting issues with Penske's No. 2 car of Brad Keselowski and the No. 22, something in the rear-end housings that NASCAR didn't like. Any time you hear them say they don't like the way something looked, or it just didn't look right, that's pretty vague meaning we don't have a ruling against that right now, but after what we see here, we may have to make one.
That's kind of what we've heard with other teams, when they get real innovative and come up with something that nobody else has thought of or nobody else has, then NASCAR officials get to where they say we just don't like the way it looked, we're going to have to take a look at that, we're going to have to take it back to the R&D Center. So we'll see what happens, what shakes out of that. Maybe a fine, maybe a points penalty, just not sure at this point.
I know Brad's upset. He doesn't want to lose his crew chief, Paul Wolfe, for any period of time. I think Brad was a little annoyed because the call NASCAR made on him at Martinsville with the pit stop, that was questionable to the point that I really don't think there really should have been a penalty on him at all. His car was in the pit box, the splitter was outside on the right-hand corner, but the splitter can be, the tires have to be inside the box and the splitter was over the line and I think that's where the official got confused.
Brad is frustrated and he spoke out after the race and he was very upset. I understand that. He's a very competitive guy and he wants to win races and he wants to continue to be a championship contender and he just feels like he and his team have to keep pushing hard, push the envelope like Jimmie Johnson and crew chief Chad Knaus do, if they want to stay on top.
We'll see what comes out of all that. NASCAR CEO and Chairman Brian France has already announced that there won't be any penalties against Brad for his radio, nor his TV, interview after the race. But we'll see where they come down on the Nos. 22 and the 2 teams as far as the confiscated rear ends, see how NASCAR reacts to that.
A lot of people were asking me what happened to Dale Earnhardt Jr. and the battery issue. Apparently the car quit running and I think it caught him by surprise and he whipped the car onto pit road and said, "the battery is dead" and he had no tachometer, so he got caught for speeding. He pulled into his pit box and yes, folks, the car does have two batteries. The car does have a switch. All he would have had to do is flip to the backup battery and kept on going. But because it happened so abruptly and it took him by surprise and then he's on pit road unannounced -- "Here I come." Crew chief Steve Letarte, I think, kind of panicked as well, so they jacked the thing up and changed the battery and then realized, "Why did we not flip to the backup?"
Well now he's got a speeding penalty because he came in too fast, they go back out, he comes down pit road to serve his speeding penalty, he stops and changes tires, you can't do that, you can't work on the car when you're serving a penalty, so it made matters worse. So just in a few laps there the No. 88 team went from a contender, running up front with a good car, to a lot of problems. So that's what happened to Dale Jr. He didn't react when the thing quit running, he kind of got excited and forgot he could flip to the backup battery, Letarte — with Junior unannounced coming down pit road — and his team panic and they go over the wall and change the battery and everything just happened so quickly and when it all settled down, they realized they had made several big mistakes which cost them any shot at a decent finish.
So two weeks in a row, races at Martinsville and Texas, and Dale Earnhardt Jr. has dropped down in the points standings a little bit. But that car is still fast, he runs good at Kansas, so we'll see if they can recover. They've got to get their act together and get back to what they were doing when the season started.
And the same thing for Jeff Gordon. Jeff was running great, looked like he might have a shot at a victory and then they had a mechanical problem with the left-front hub, the bearings in the hub burned up and that makes the wheel kind of wobble and feel like you have a flat tire and so that took Jeff out of the race late and that was unfortunate.
Then after the race, Martin Truex, who is frustrated enough by running second, goes through postrace tech and finds out one of the left-front shocks had failed and the car was too low. Based on what I've seen and what I know, that's a big disappointment for that team. I think crew chief Chad Johnston will probably be put on probation. That's unfortunate because we're going to Kansas where last year Martin had an awesome car, led most of the race and then got beat right at the end.
So those are some guys that will be going into Kansas with long faces.
Back to Kyle, I'll never forget when I used to roll into town and check into a hotel and people in the hotel would say, "Oh, you're one of those NASCAR guys, are you here with the show?" And I'd always say. "No ma'am, I am the show."
I think that can be said about Kyle Busch. With the performance he's had so far this year, two wins and that performance from Saturday night, he's not with the show right now, he is the show.
The question is, can they keep that kind of momentum up? I believe this is a team that is on a mission. I believe this is a team that learned its lesson from missing the Chase for the Sprint Cup last year and they have been one of the most consistent performers week in and week out ever since. I think this is a team that has championship written all over it and I know Jimmie Johnson and Chad Knaus probably feel the same way.
it'll be fun to see where this goes from here. Things are heating up, only six races into the season, but things are already starting to take shape of who's in and who's out and who's going to have a great year.
This will continue on in Kansas. It should be a great race on that new racetrack. Can't wait to get there.
Somebody will be a Kansas City star. Wonder who it will be?
---
---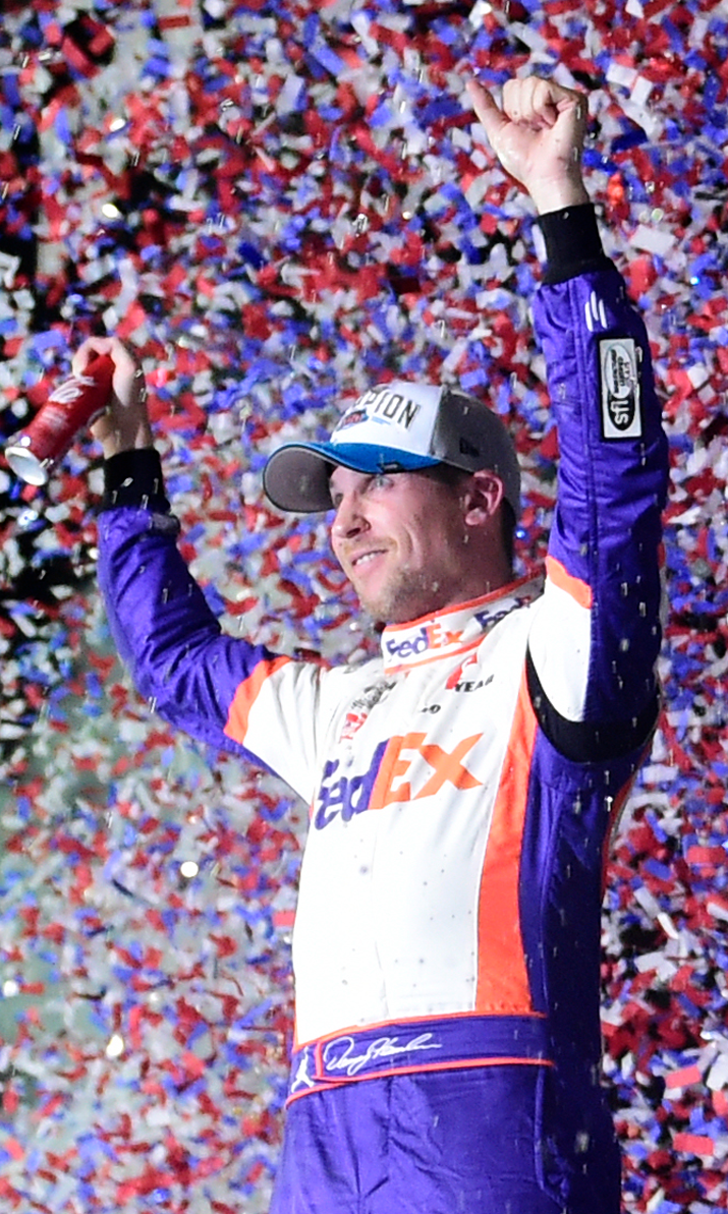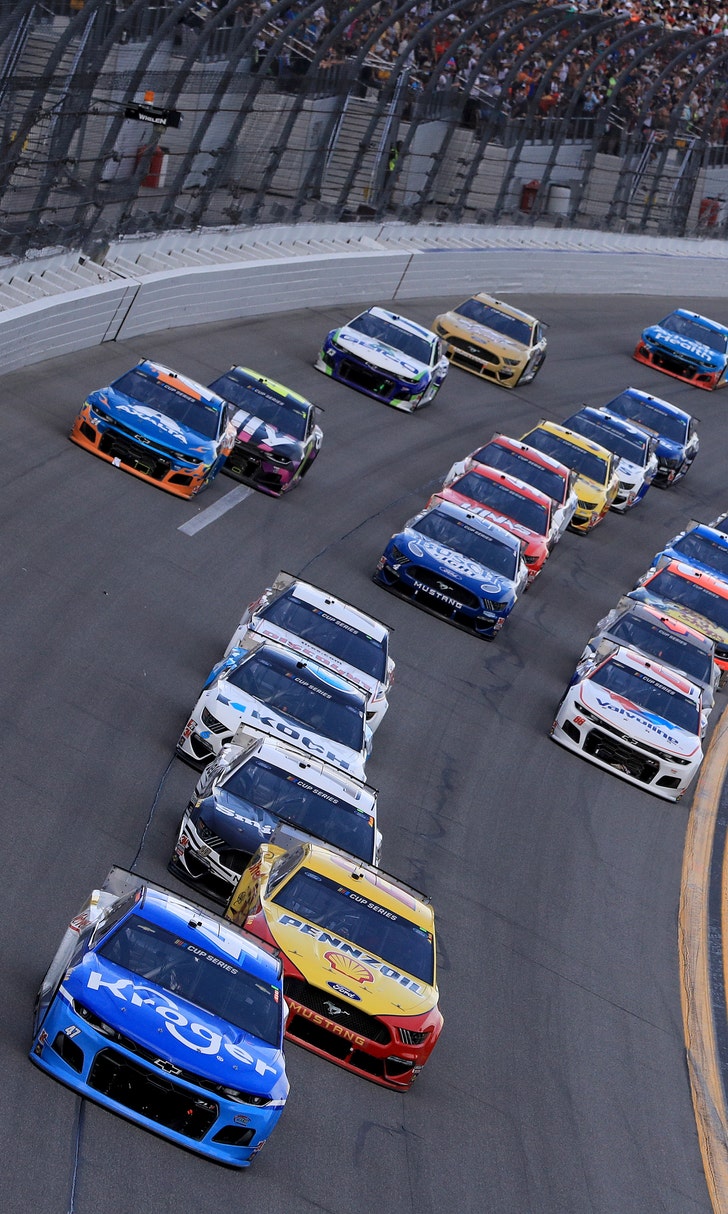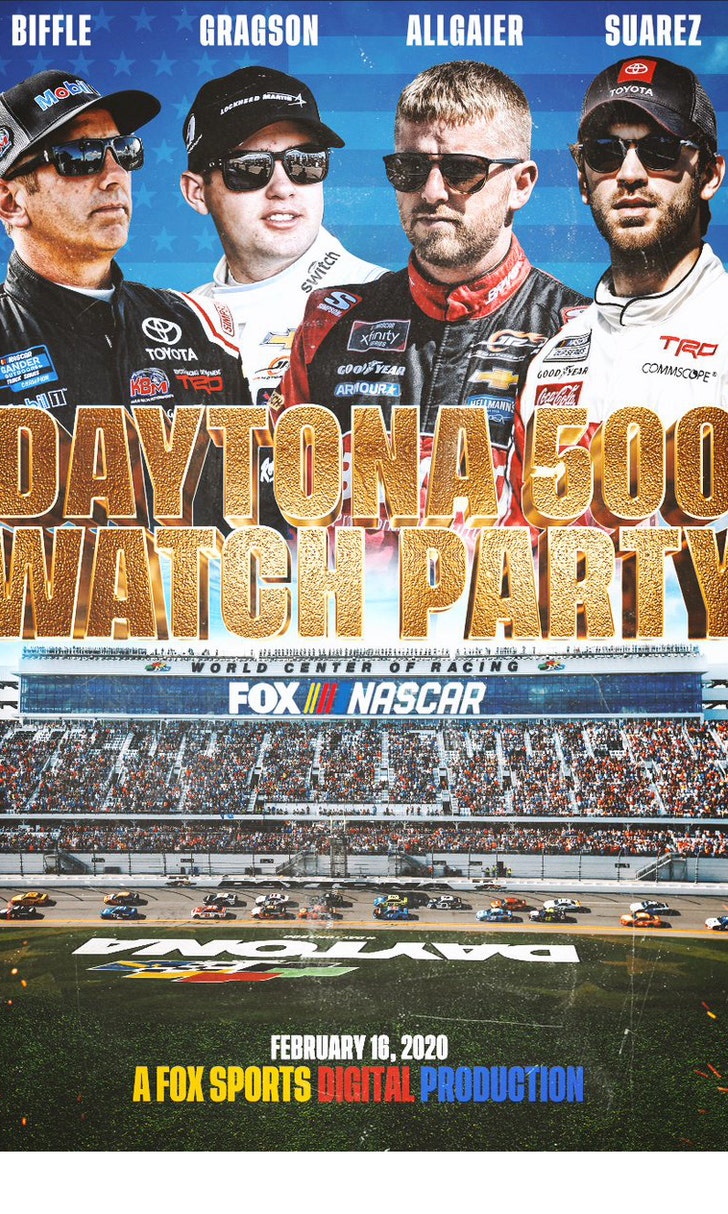 The Daytona 500 Watch Party!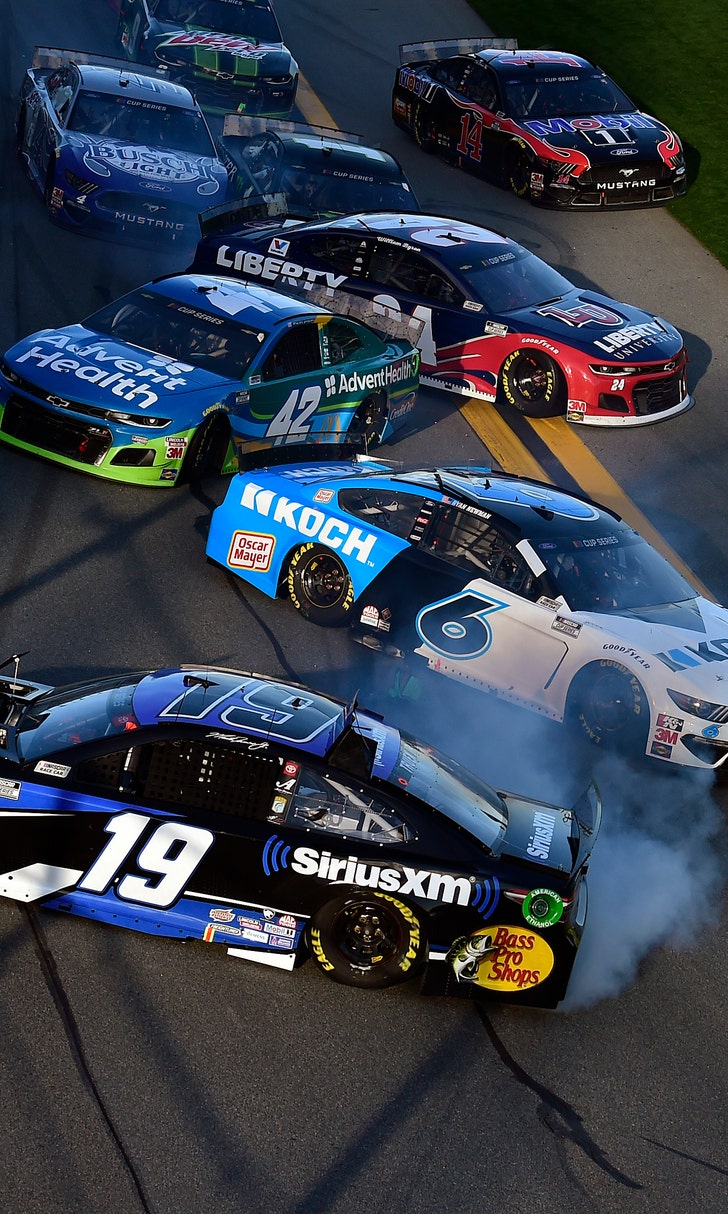 The Numbers Game At Daytona