NASCAR Cup Series
NASCAR Cup Series
Kyle Busch picks up win at Michigan
Published
Aug. 21, 2011 1:00 a.m. ET

Kyle Busch won his 23rd race on NASCAR's Sprint Cup circuit, pulling even with brother Kurt in career victories.
Now, Kyle would like to match another of Kurt's accomplishments: winning a series title.
''He's always still got that carrot over me,'' Kyle Busch said. ''Certainly, being the younger brother, I've had a little bit shorter time being here, but still, it's great to see both of us be as competitive as we've been and as successful as we've been.''
Kyle Busch outlasted Jimmie Johnson on Sunday in a green-white-checkered finish at Michigan International Speedway, winning his fourth Cup race of the year. Busch leads the series standings by 10 points over Johnson and is assured of a spot in the Chase for the Sprint Cup.
Kurt Busch won the series championship in 2004. Now, his 26-year-old brother might be the driver with the best chance of ending Johnson's five-year hold on the title. There are three races remaining before the 10-race Chase begins.
''Certainly we've built ourselves into championship contenders this year,'' Kyle Busch said. ''There's a great opportunity for us to win three more races before the Chase starts. We'd love nothing more than to see that, and of course carry on our strong runs through the final 10 weeks. It's just a matter of being consistent.''
Kyle Busch passed Johnson with about a dozen laps remaining and was opening up a comfortable margin when Kurt Busch scraped a wall, forcing a caution from laps 198-201. The yellow flag erased much of Kyle Busch's lead, but he was able to fight off a quick move from Johnson after the restart and pull away.
It was Busch's first Cup win at Michigan.
Brad Keselowski finished third, his third consecutive top-three finish and fifth top-10 in his last six races. Mark Martin was fourth.
Keselowski has been impressive recently despite breaking his left ankle earlier this month during a test session. He's now 12th in the standings, and with two victories, he looks likely to make the Chase as a wild card.
The top 10 drivers and the two drivers ranked 11th to 20th with the most victories earn spots for the Chase.
''I would like to make the top 10 on our own merits, if for no other reason than to push away all the naysayers of the wild-card system,'' Keselowski said. ''It's going to be good either way. I'm a big fan of the wild card. It's going to be something that's going to reward me. I think it's a great way of showing a commitment to our fans to rewarding those who can win races.''
Denny Hamlin, Kyle Busch's teammate with Joe Gibbs Racing, would be the other wild card if the regular season ended now, but he did little to help himself Sunday with a 35th-place showing. Hamlin, who had to stop in at the garage about two thirds of the way through the race, is in 14th place with one win — at Michigan back in June.
Pole-sitter Greg Biffle led for 86 of the first 100 laps Sunday, but it didn't last. Kyle Busch passed him around the midway point of the planned 200-lap, 400-mile race. Jeff Gordon took the lead not long after that, and Johnson appeared to be in great shape when he made a pit stop just before a caution that started on lap 169.
Johnson was able to stay out on the track while other cars made pit stops under the yellow flag, and he led on the restart.
But Kyle Busch was lurking back in third place in his No. 18 Toyota and eventually passed Johnson.
''Wish I could have hung on,'' Johnson said. ''I got away from Kyle, but as I was pulling away, I was sliding the car pretty bad. ... Eventually, he got to me. With that last restart I had a shot once again, got a good restart next to him, but couldn't make it happen.''
Busch has three straight top-three showings. He was second to Keselowski at Pocono and third at Watkins Glen.
Busch came up short at Watkins Glen in a two-lap dash to the finish. He led the field to the green flag for those final two laps, but couldn't hold off Keselowski or winner Marcos Ambrose.
This ending was much more satisfying, and Busch got the better of Johnson — for now.
Johnson, the five-time defending Cup champion, has only one victory in the series this year but is performing consistently enough to be second in the standings.
Ryan Newman finished fifth Sunday, followed by Gordon, Kasey Kahne, Clint Bowyer, Tony Stewart and Matt Kenseth. Biffle settled for 20th.
Carl Edwards ended up 36th after having to stop at the garage early on.
''I don't know what was wrong with it. ... It felt like it was running on seven cylinders,'' Edwards said. ''We changed a bunch of stuff and then it was fixed. It wasn't something mechanical, it was probably something with some electrical connection or a coil or something.''
---
---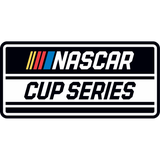 Get more from NASCAR Cup Series
Follow your favorites to get information about games, news and more
---