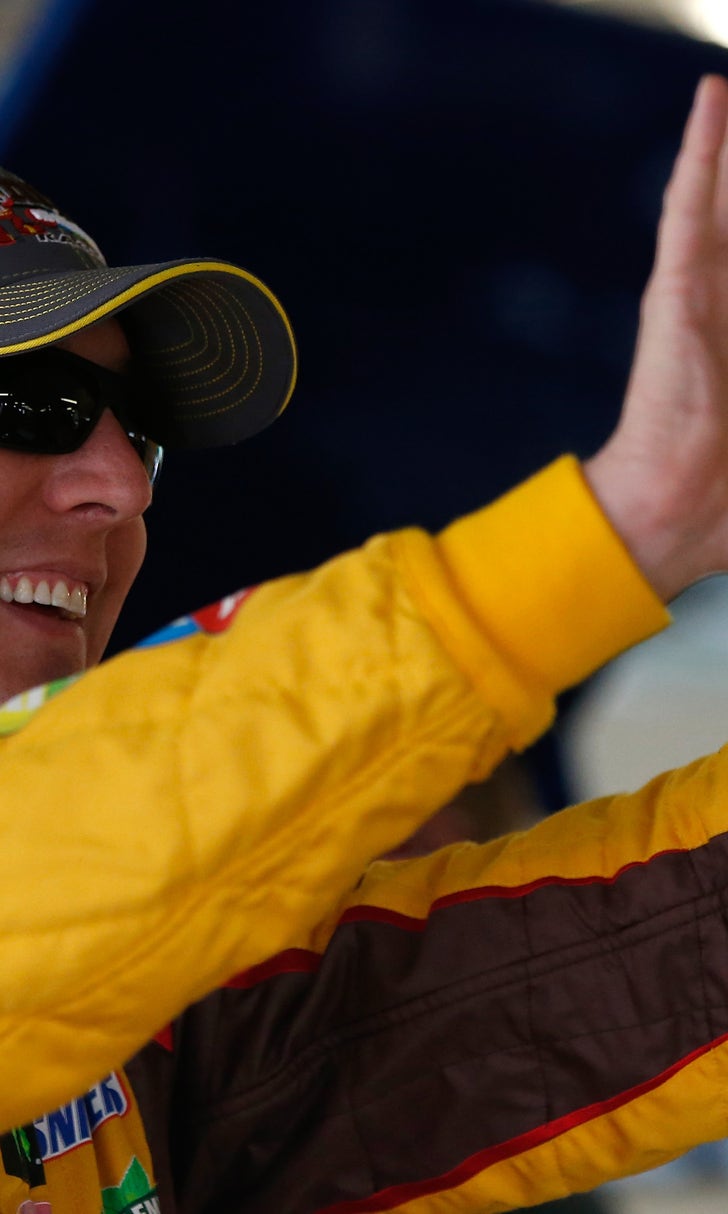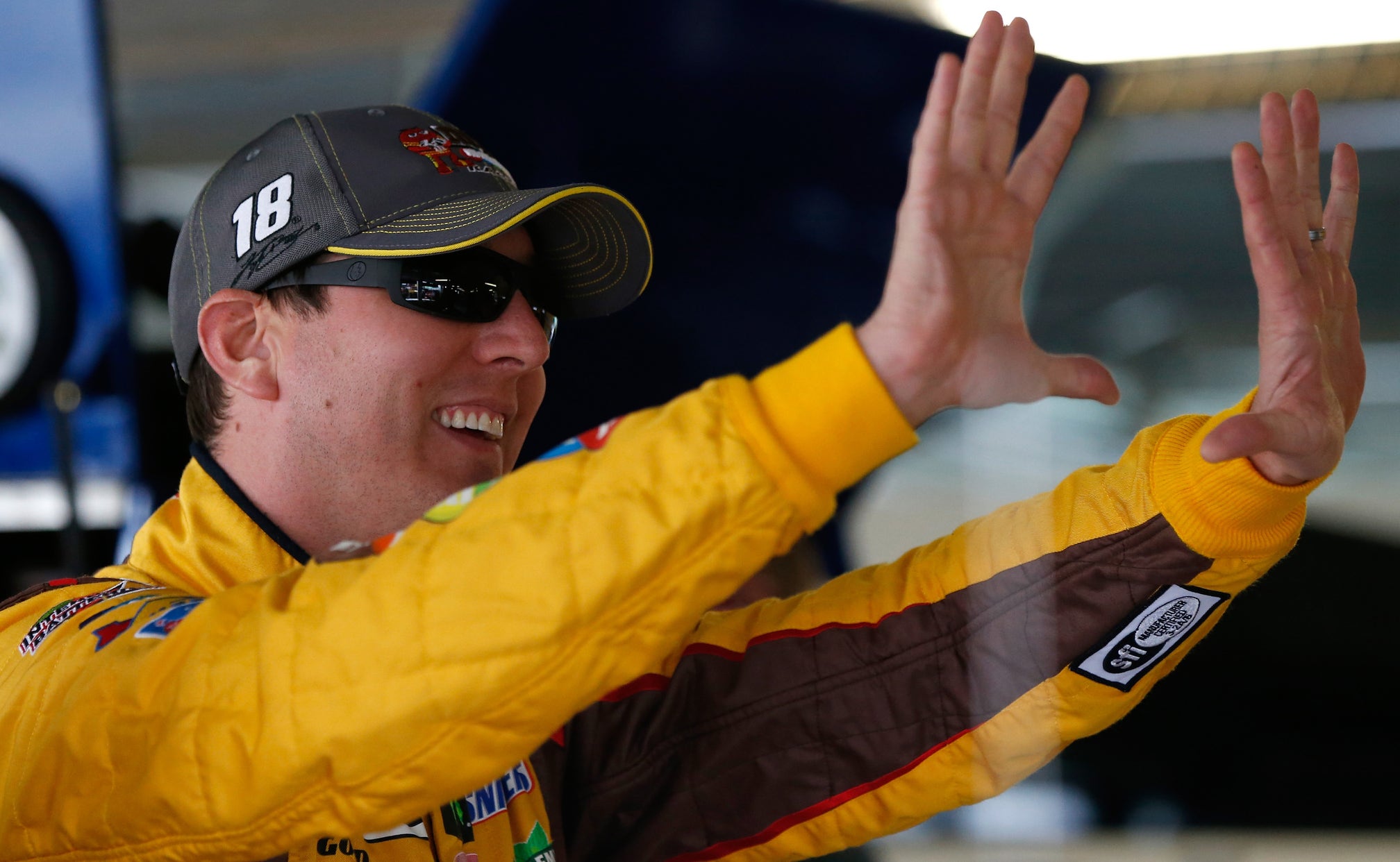 Kyle Busch hasn't been able to find 'rear with both hands' at Kansas
BY Jared Turner • October 4, 2014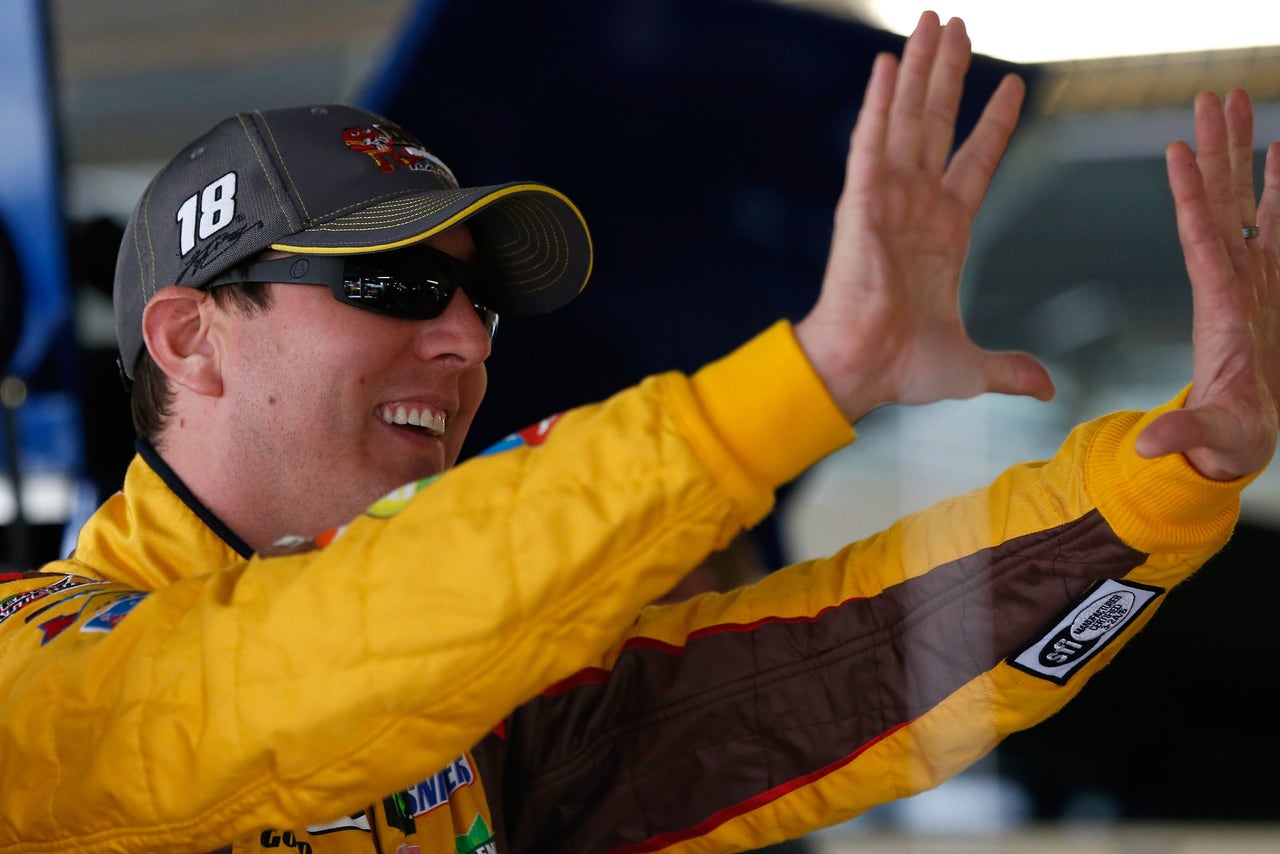 Kyle Busch is well-known for being a bit cocky and brash when the occasion calls for it.
Some NASCAR fans dislike the Joe Gibbs Racing driver for this reason, while other fans find his antics comical and even appealing.
One thing that no one can accuse Busch of, however, is being in denial about his areas of weakness.
Case in point: Kansas Speedway, the site of Sunday's Hollywood Casino 400 and a track where Busch has been downright woeful throughout his Sprint Cup career, and particularly since the track was repaved and reconfigured in the middle of the 2012 season.
In four starts on the new surface, Busch has crashed out of the race and finished outside the top 30 three times. Only this past May did he finally salvage a decent finish -- 15th -- but that wasn't exactly cause for gloating.
"I thought I was just starting to figure it out there on the old asphalt and getting pretty good at being able to run the top and run around there and be OK and then once they repaved it, I haven't been able to find my rear with both hands, so definitely got to figure that out," Busch said. "I thought this spring we ran OK. I think I got as high as sixth or eighth or something like that before I got myself busted up for speeding on pit road, so we go back there this time and I think we're very capable of being able to run top 10, and we'll just try to get out of there with that and just build on that consistency for this (Chase) round."
One of 12 drivers still eligible for the 2014 Sprint Cup Series championship, Busch could certainly use a solid outing in Sunday's opening race of the Chase Contender Round, which will also include events at Charlotte and Talladega.
Given his history of letdowns, Busch -- normally one of the most confident drivers in the sport -- admittedly isn't exactly shooting for the stars this weekend, though. A more attainable goal, he believes, is simply doing no significant harm to his title hopes.
"It's definitely a track that you don't necessarily look forward to going to, but you know it's coming so you just kind of get ready for it the best you can and do the best work you can and make yourself in the best position possible to have a decent day," Busch said. "Essentially that's all we need.
"I don't think we're necessarily out there to set the world on fire to win the race in Kansas, so I think for us, a solid top 10 is definitely what we need to get out of there with."
Busch has only two top-10 finishes in 14 outings at the 1.5-mile Kansas City track, with his best finish a seventh recorded back in 2006 while driving for Hendrick Motorsports. 
So is Busch really this bad at Kansas or could his struggles perhaps be aided with a few mind-over-matter exercises?
"I don't think so," he said. "I mean, I haven't talked to anybody, but for me it's not that I don't like going there. I love the area, I think it's fun, I think it's really neat -- everything that's built up around that speedway. I remember going there when it was just built and nothing being there but the racetrack, so, again, I can't particularly pick it out, but we've got to figure it out."
So far, so good this weekend, as Busch qualified seventh on Friday afternoon. The result seemed to do little to change Busch's perception of Kansas, however.
"It's really, really fast -- there's a lot of grip, but you're on such an edge that when you lose the grip it's going to be a big mess," he said. "That's just what Kansas is, that's what repaves are and it's frustrating in that respect. When you have enough grip and good speed, then you're okay."
VIDEO: Kyle Busch Speaks At Chase Contender Round Media Day
---
---