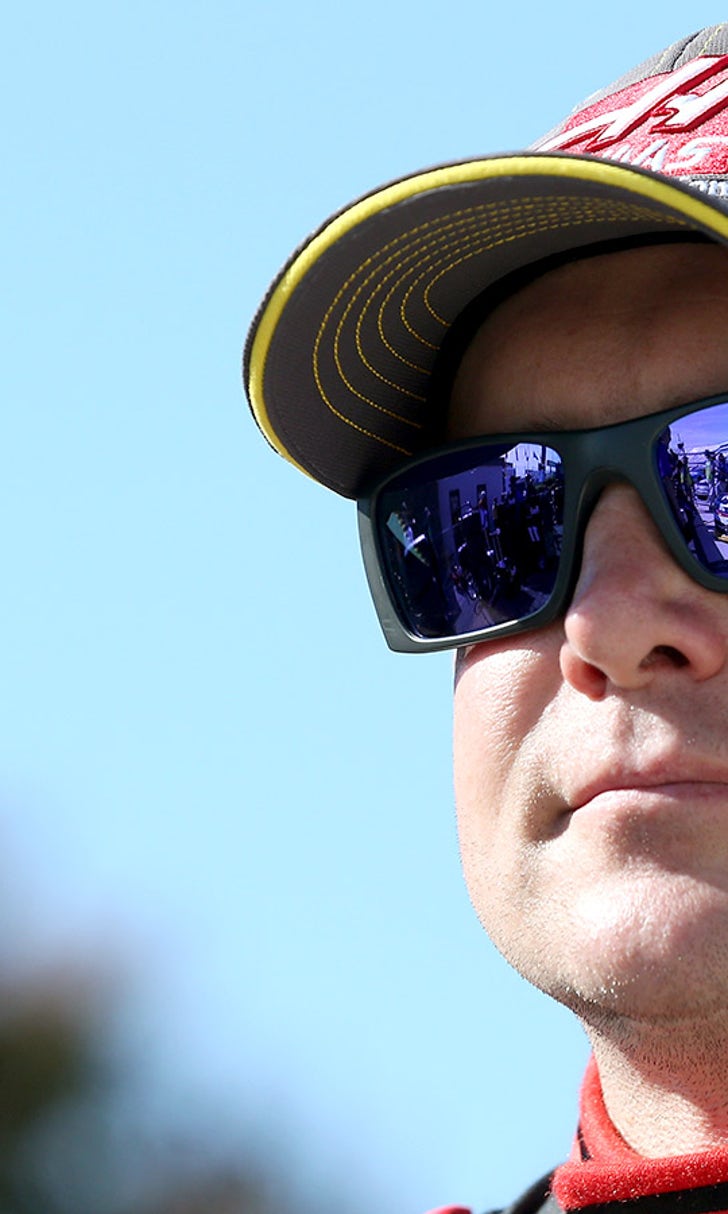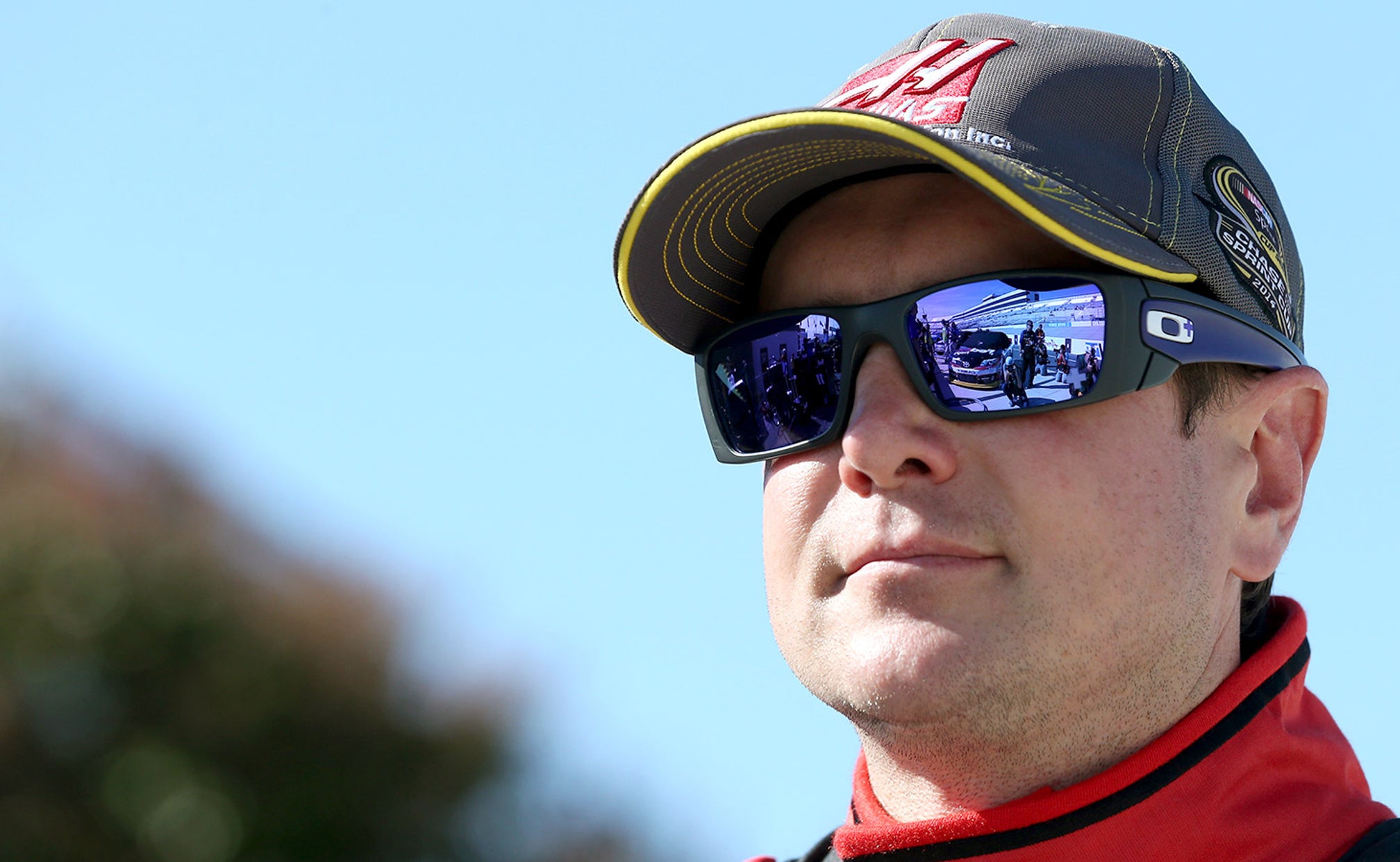 Kurt Busch poised to make milestone 500th Cup start at Dover
BY foxsports • September 27, 2014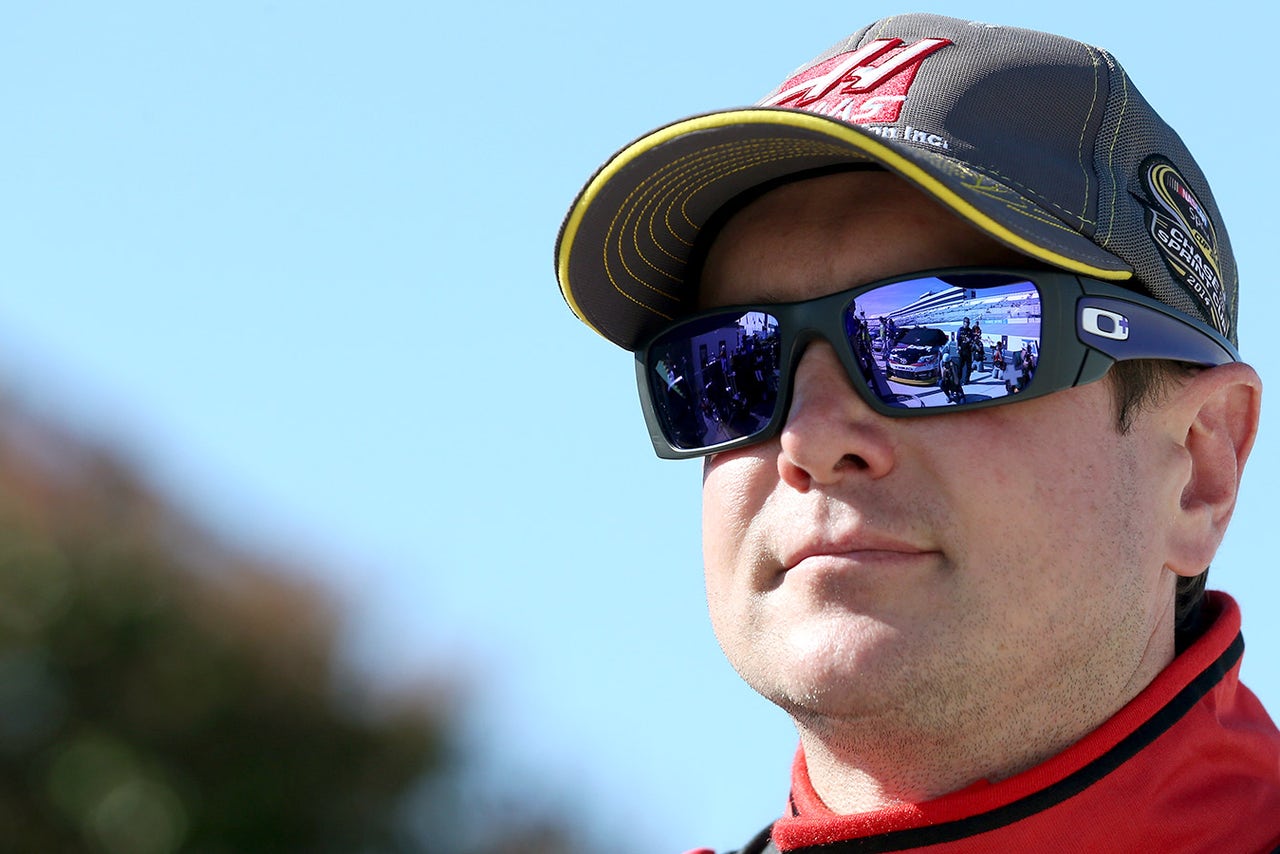 When Kurt Busch climbs aboard the No. 41 Stewart-Haas Racing on Sunday afternoon at Dover International Speedway, he will be getting behind the wheel of a car in NASCAR's premier series for the 500th time in his career.
"It's amazing to have this many starts, yet there still seems like there's that much more to accomplish," Busch told FOXSports.com. "I was blessed to have an early start at 22. A lot of guys the generation before me got in their young 30s and would race all the way into their 50s. I'm in a unique spot to have that amount of starts with age still on my side and so much more to do."
During his 15-year career leading up to Sunday's milestone start, Busch has driven for Roush Fenway Racing, Team Penske, Phoenix Racing, Furniture Row Racing, and his current team Stewart-Haas Racing.
Throughout those 500 career starts Busch has enjoyed the highs of earning a Sprint Cup championship and 25 career wins, but also has dealt with adversity through battles with the media, crew chiefs and other drivers.
Despite that, Busch remains committed to the positives of his career, as well as his philanthropic work with the Armed Forces Foundation off the track.
"I've got 500 starts, 25 wins, lots of poles, lots of laps led, it's all good stuff," said Busch. "What always gets talked about is whatever you do wrong, so this is a good time for people to talk about the good stuff that's happened. The differences with the teams I've been (a part of), and of course the chances I've had to work with the Armed Forces Foundation and everybody. It's neat that I've been able to have a good ride through it all."
For Kurt's younger brother Kyle, the milestone start is a great accomplishment for the family.
"I think it's a great accomplishment, first of all, that we even got here," said Kyle. "To have the success that we've had and careers that we've had -- the ups and the downs -- for him to have this opportunity and his 500th start this weekend is pretty cool. I congratulate him and wish him the best in the race, but yet at the same time he's a competitor we've got to beat."
Currently part of the 16-driver Chase for the Sprint Cup, the elder Busch brother indicated he was far from done with his racing career. Yet with any milestone start, the idea of one's place in the sport comes to mind, so how would Busch like to be remembered after his time in NASCAR is over?
"Being a racer that gave it all every week," he said. "Being a racer that you could count on to give it his all every week, a guy that could race at any kind of track; short tracks, road course, superspeedways, intermediates. I have wins at all of them. I have poles at all of them. It's about being competitive week-in and week-out. That's what I hope to continue to do for another 300 starts."
VIDEO: Kurt Busch Holds off Jimmie Johnson to earn the win earlier this year at Martinsville Speedway
---
---