Kid Kyle: Larson captures first career Sprint Cup pole at Pocono (VIDEO)
August 1, 2014

Team Penske's Joey Logano dominated the first two rounds of NASCAR Sprint Cup Series qualifying at Pocono Raceway, but in the opening moments of Round 3 it was rookie Kyle Larson that took the top spot atop the leaderboard.
Posting a lap of 49.063 seconds at 183.438 mph, Larson set a new track record en route to winning the first pole of his career. Making only his second start at the 'Tricky Triangle' this weekend, Larson finished fifth in his first trip earlier this year.
"I had butterflies in that last round," Larson said. "I knew we had a shot at the pole after the second round. I was nervous and I hit all three corners about as good as I could, so I was really excited about that. Thanks to Target and everybody at the shop. They're making the cars faster and faster every week and we're getting better and better. I really think a win is coming soon maybe before the Chase starts."
Larson started on pole earlier this year at Richmond International Raceway, but earned that pole when qualifying was rained out based on his practice time.
"It's really exciting," he said. "I got the pole at Richmond, but that was in practice. So, this is a legit pole and I'm really happy about that and it looks like a really good weekend."
Logano swept the first two rounds of qualifying, but just missed out on the pole with a lap of 49.071 seconds at 183.408 mph. This is Logano's sixth front row start of the season.
"It felt so good," Logano said of his second-place lap. "I would have put millions of dollars on that lap being the pole. It felt so good. (Crew chief) Todd Gordon made great adjustments after each run. We talked about it and being able to keep up with it. We kept going faster and faster. I thought I nailed all three corners that time and the runs before I didn't really nail them. I thought, 'Oh yeah, I've got it this time.' Then I get beat.
"It sucks. This is our sixth front row start. That's something to be proud of, but at the same time that's how frustrated I am because we've only got one pole out of that. We've been solid. We've still made every round in these qualifying sessions, besides the superspeedway.  We've been consistently fast at every race track. I want more poles. I want more flags and all that stuff. Still a good starting spot, good pit box and we'll go from there."
Logano's Team Penske teammate Brad Keselowski barely made the cut to advance to the final round, posting the 12th-fastest lap. During the final round, however, Keselowski was able to post the third-fastest lap of the session.
Kurt Busch, Jeff Gordon, Kevin Harvick, Kyle Busch, Jamie McMurray, Dale Earnhardt Jr. and Danica Patrick rounded out the top 10.
Failing to advance to the final round included the likes of Denny Hamlin, Clint Bowyer, Tony Stewart, Jimmie Johnson and Matt Kenseth.
Michael Waltrip Racing's Clint Bowyer had a big moment during the first session when he nearly hit the wall exiting Turn 1 during his first qualifying lap. Bowyer was able to keep the car off the wall and brought the car to pit road without completing his lap. After letting the engine and tires cool on pit road, Bowyer went back on track and posted the 13th-fastest time in the first round.
Greg Biffle was hit with an immediate penalty at the start of the first qualifying session for a pit road blend line violation. After leaving pit road, Biffle jumped to the outside of the track and passed two cars, a penalty under the NASCAR rulebook.
Biffle wasn't the only driver to be hit with a blend-line violation in the first session, however. In the closing minutes of the first round, three-time Pocono winner Jimmie Johnson was also hit with a penalty. Struggling throughout the day, Johnson barely made his way into the top 24 to make the cut and advance to the second round of knockout qualifying.
Among those that did not advance from Round One were Aric Almirola, Marcos Ambrose, Biffle and Carl Edwards.
Edwards tagged the wall on his qualifying run, then hit the access road to pit road too fast and drove through the grass. Unable to get back on track before the end of the first round, Edwards missed the cut and will start Sunday's race from the 26th-starting spot.
With only 43 cars on the entry list, every car that took the track qualified for Sunday's race.
---
---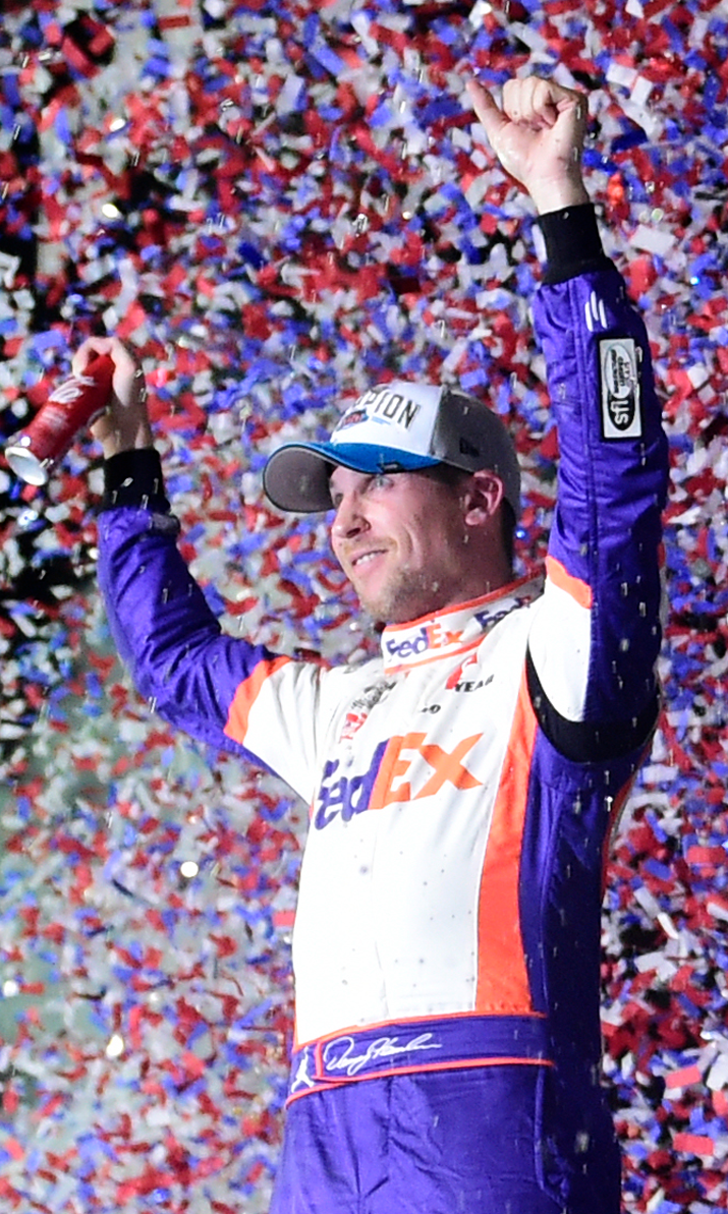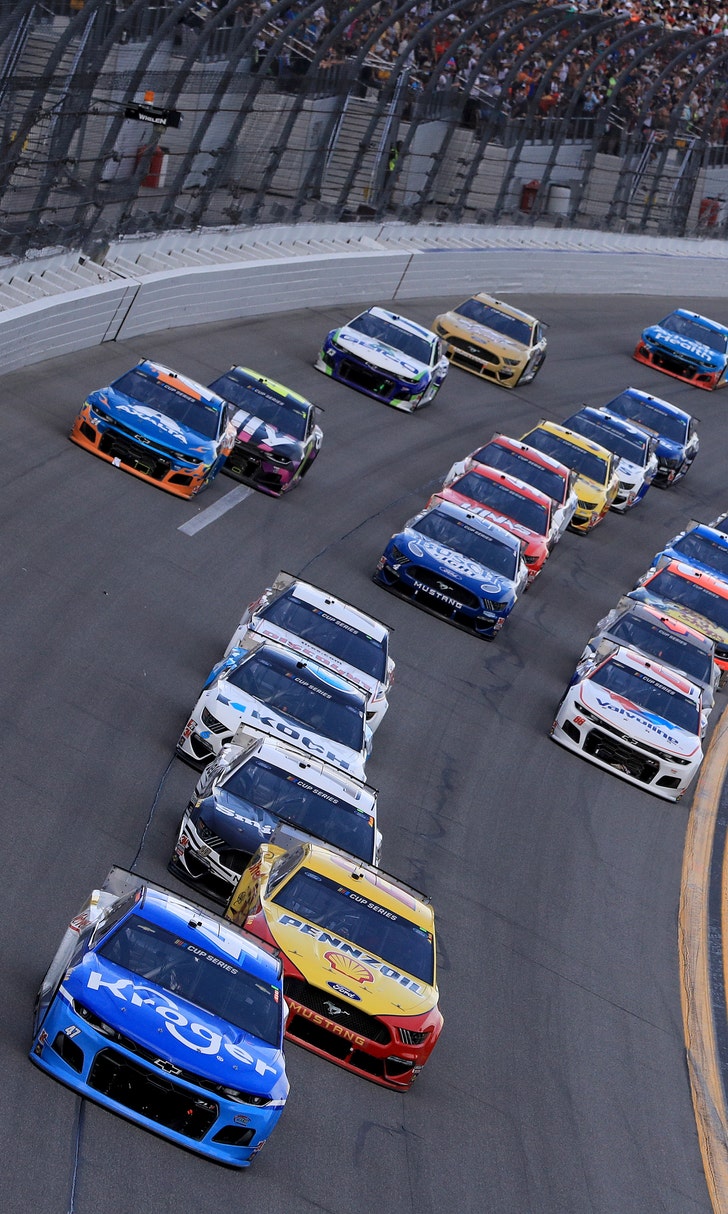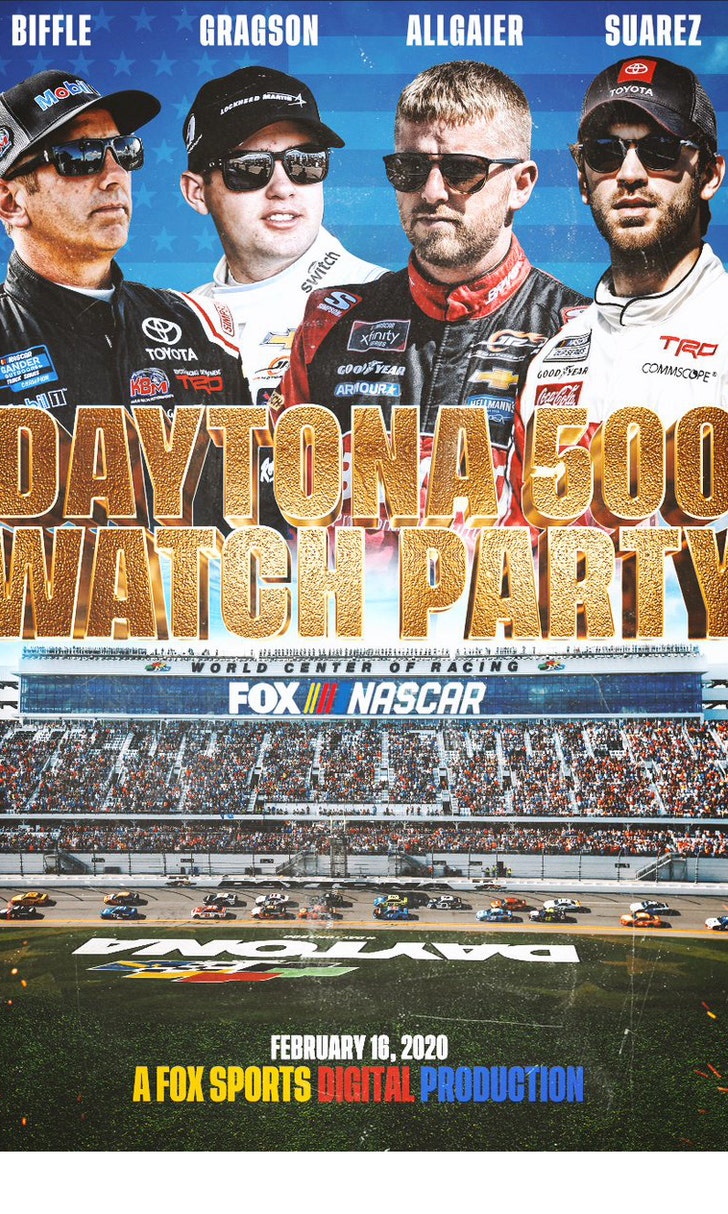 The Daytona 500 Watch Party!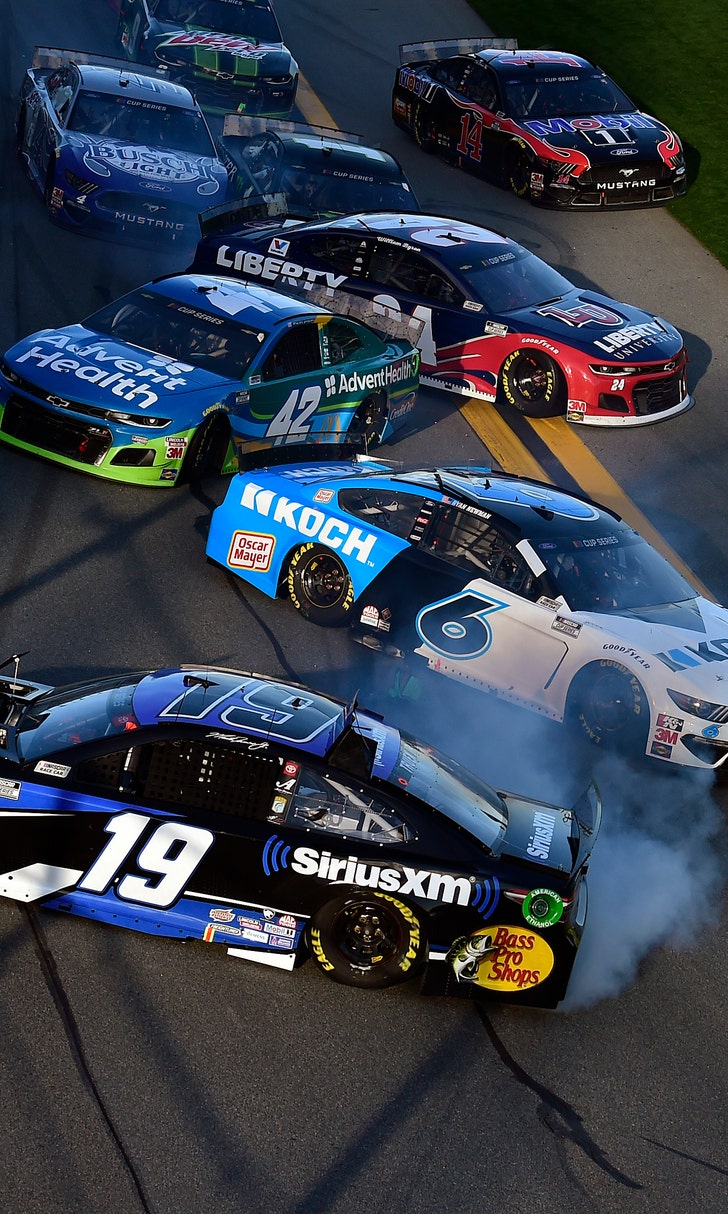 The Numbers Game At Daytona