NASCAR Cup Series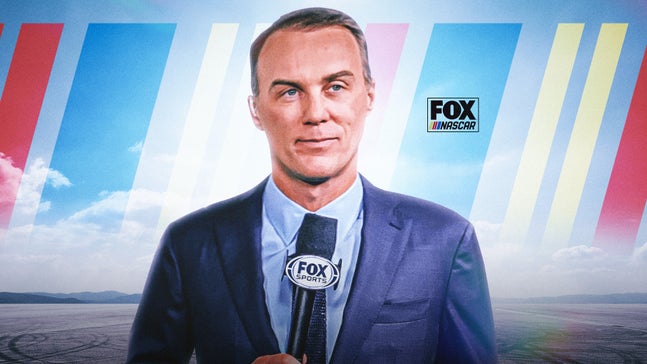 NASCAR Cup Series
Kevin Harvick joining FOX Sports broadcast booth for Cup Series in 2024
Updated
Feb. 5, 2023 8:05 p.m. ET
Kevin Harvick doesn't just have his retirement announcement out of the way, he also has his post-retirement plan out there for everyone to see.
Harvick will join Mike Joy and Clint Bowyer in the FOX Sports broadcast booth for NASCAR Cup Series races in 2024.
The 47-year-old Harvick, winner of 60 Cup races and the 2014 Cup title, has already worked more than 25 Xfinity races and three truck races from the booth. Harvick has shown the ability to dissect and explain quickly the whys of what happened on the racetrack. 
"I have done a lot a lot of things in the booth and knew that was somewhere that I wanted to be because I like talking about the sport," Harvick said. "I like to be able to tell stories and be a part of the broadcast and that's something that I have enjoyed.
"I enjoyed the preparation and everything that goes into it to be able to tell a story."
Harvick made it a priority to have all his plans set going into his final Cup season so he can focus on his final 38 races as a Cup driver. The California native has never known anything but the spotlight as he replaced Dale Earnhardt after Earnhardt's death in the 2001 Daytona 500. Over the last 22 years, he has competed in 790 Cup races with 430 top-10 finishes.
"This is a marriage eight years in the making — since he first stepped into our NASCAR Xfinity Series booth with more presence and poise than most newcomers dream of," said Brad Zager, FOX Sports executive producer and president of productions and operations. 
The Stewart-Haas Racing driver finished 15th in the standings last year with two victories. He was eliminated from the playoffs in the opening round.
His career has spanned a variety of playoff formats, four generations of Cup cars and included owning his own Xfinity and truck teams.
"There's really nobody else who has stepped out of the car and into the booth with the new car," Harvick said. "There's a lot of new things happening with this particular car that are much different than the way that the other car raced, the way the other car felt."
Harvick said with all of his Kevin Harvick Inc.'s business interests — among its portfolio it represents drivers (including his son, Keelan) and other athletes, brokers sponsorships, is a partner in a short-track late model series — he felt he couldn't retire and not come to the race track. Keelan is 10 years old; daughter Piper is 5.
"I knew that there was no way that I was going to sit around and not do anything," Harvick said. "That was just impossible. ... There's just too many things that pointed to don't leave the racetrack, you still have to stay involved. And for me this was a great way to be able to stay busy [and] do something that I enjoy."
He also knows Bowyer well as a teammate with him at Richard Childress Racing and SHR. But Harvick said he hopes to be able to let his guard down a little bit around other drivers because he will no longer view them as competitors.
"Clint and I have been good friends through the years, but it's always been balanced with that competitive mindset that each of us has to try to go out and do the best that you can," Harvick said.
"And that's a much different mindset than we'll be in going forward. ... I've always been pretty guarded about the things that I say, who I'm friends with, and how close you get to people."
Harvick has been known to be opinionated, and he went scorched earth on NASCAR last year over the safety issues and what he saw as a slow response.
"I would tell you that that relationship is as good as it's ever been just because of everything that we've all gone through over the past over the past year," Harvick said.
"Being able to have that communication and those relationships and carry those forward to be able to help grow the sport and help have ideas and do it for the right reasons is something that I think it's very important. The bad moments often times make relationships stronger than the easy, good moments because they force you to have conversations that you would otherwise not have."
The decision to join FOX, which currently airs the first half of the NASCAR Cup Series season, likely will keep Harvick from doing anything immediately with a race team despite having heard from teams looking for his leadership (and potential investment). While he said he is open to talks with teams about potential leadership and consulting roles, he doesn't anticipate anything materializing prior to 2024.
He said his son's racing has taken more time than anticipated and he knows the television work will also take a significant amount of time.
"The team participation piece of it would be something that would be down the road," Harvick said. "I just right now want to fully understand what I have on my plate.
"I don't want to get in a position to where I've committed to too many things. ... Really for the first six months of 2024 until I step out of booth at the at the last race commitment, I don't really think that there's much else that I can put on my plate."
Harvick believes a commitment to broadcasting is a commitment to growing the sport. He will be in the Xfinity booth for four races and the truck booth for three races this year as well as make numerous appearances on NASCAR Race Hub. 
"I loved John Madden just because of the fact that when you look at him, he had such a huge impact on the sport and could do that through the booth but always carried through with those relationships that he had out of the booth and with the people in the league and reach so much further than just sitting in the booth," Harvick said.
"I care about the sport."
Bob Pockrass covers NASCAR for FOX Sports. He has spent decades covering motorsports, including the past 30 Daytona 500s, with stints at ESPN, Sporting News, NASCAR Scene magazine and The (Daytona Beach) News-Journal. Follow him on Twitter @bobpockrass, and sign up for the FOX Sports NASCAR Newsletter with Bob Pockrass.
Top NASCAR stories from FOX Sports:
FOLLOW
Follow your favorites to personalize your FOX Sports experience
---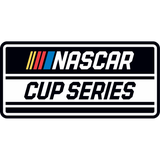 Get more from NASCAR Cup Series
Follow your favorites to get information about games, news and more
---